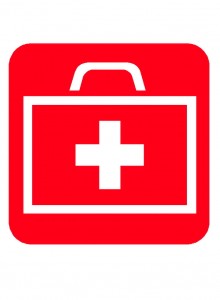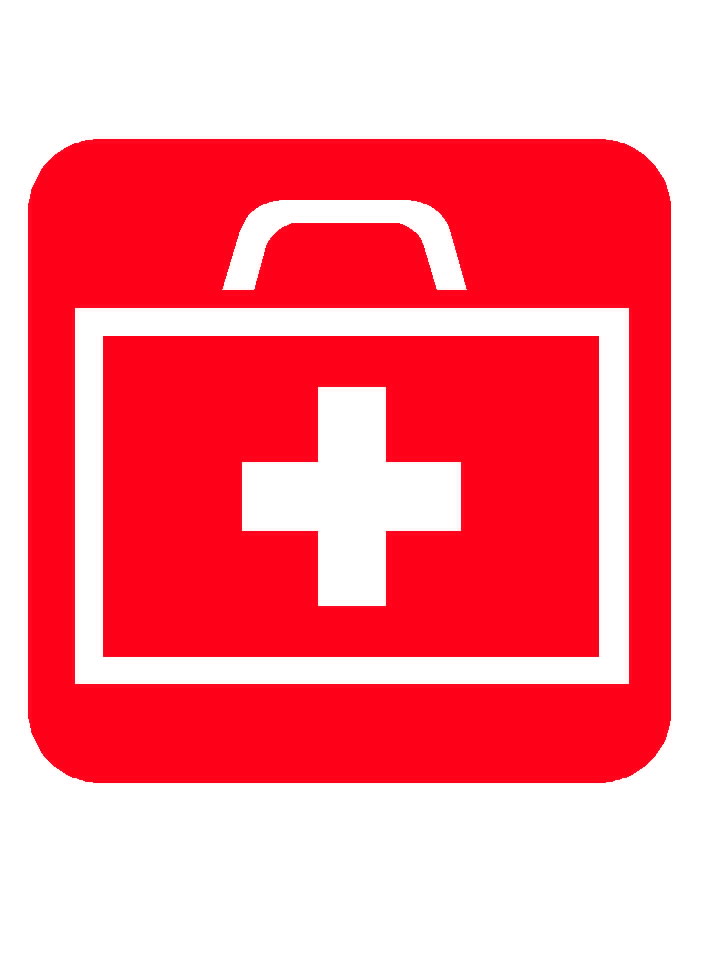 Hi folks! To those who've joined the ongoing diaper bag giveaway, I want to thank you guys again!! Please stay tuned next week when I give out additional mechanics that could get you at least 2 more raffle entries. The additional mechanics are optional, it's up to you if you still want to do them. No pressure!
Also, I have a BIG announcement on Monday, but if you can't wait, you might want to head over to my family's blogs: Manila Reviews, Manila Fitness, Manila Blogs and Manila Shopaholic to see what's in store for you for the whole month of August! (Clue: You can get to win a gadget!)
But first, here's one more thing on my to-do list for this week:
When Ondoy struck us last year, I did a post on preparing a Go-Bag A go-bag is essentially a bag that contains all your family's essentials that you keep in a safe place at your house so that when disaster strikes, you can grab the bag and just GO!. We have a basic go-bag in the trunk of our car but last time I checked it had 2 bags of Pee-Wee and a bottle of mineral water. Good luck naman diba 😛 It's nothing like this: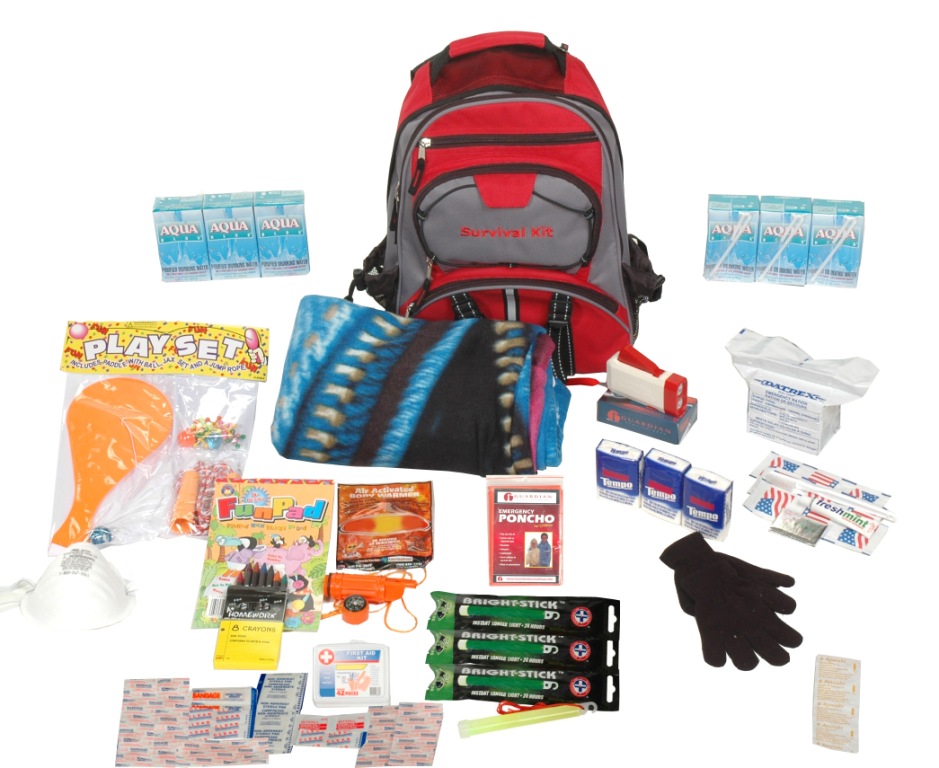 A Kid's survival kit from Imperative Gear (toys and coloring books included!)
Before I begin building a new go-bag for this season, one thing I want to have right now is a first aid kit. I've been wanting to do my own first aid kit.  Right now I've always been fumbling around the boxes of medicines we have in one of BDW's drawers just to find out that we've run out of Biogesic!
Good thing though that some local pharma companies have done the preps themselves like this Handy Health Kit from Unilab, which has: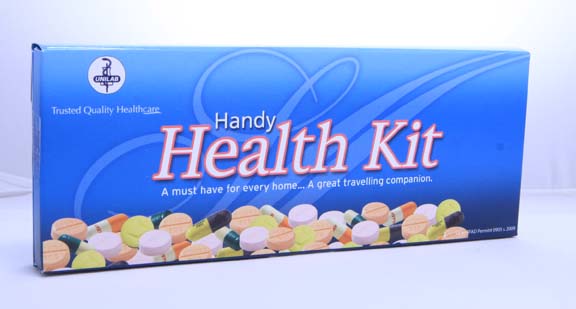 – 4 capsules of Alaxan FR (for body pains)
– 4 capsules of Diatabs (for diarrhea)
– 10 tablets of Biogesic (for headache or fever)
– 4 capsules of Tuseran Forte (for cough)
– 10 tablets of Decolgen (for colds/flu)
– 8 tablets of Kremil (for stomach acidity)
Of course, you can add more like Iodine, Calamine lotion, bug spray, bandages, cotton balls and other special medicines and items that your family might need. The kit comes in a cardboard box but I suggest that you transfer it to a waterproof zip-lock bag.  Zip-lock bags don't take up too much space too.
The kit is a good start and best of all it's just 200 pesos!!! So aside from our own supply, I'll be buying one for my wife and his bro, my mom and dad, my other bro and our household help. Buti ng handa diba. Then maybe you can slowly build your kit so that it would look something like this: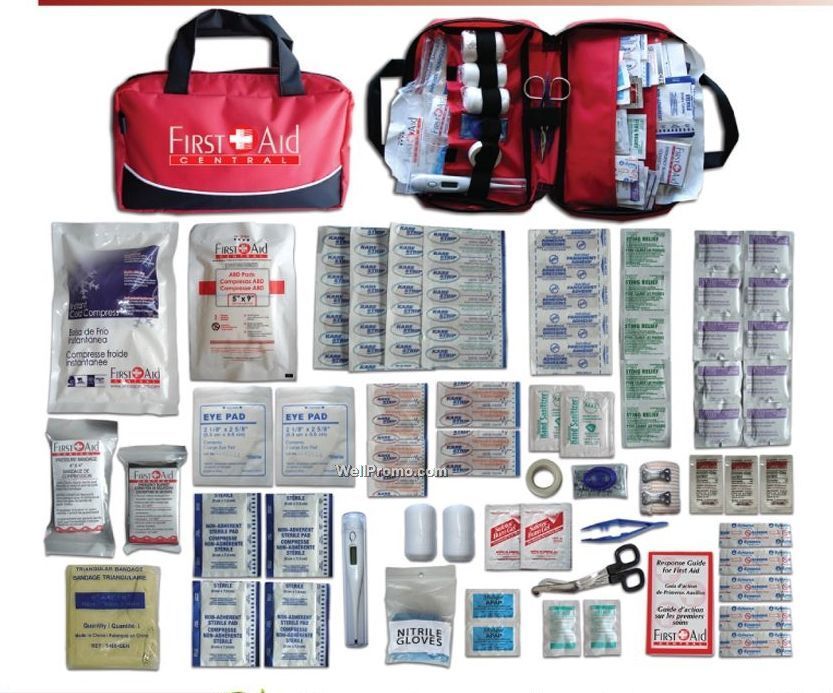 Career!! Family First Aid kit from Well Promo
Aside from the first-aid kit, I also want to include these two in my go-bag: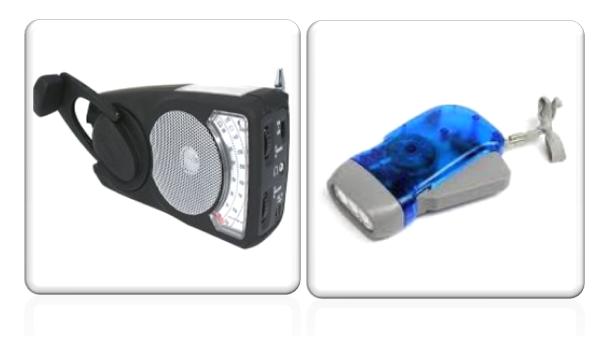 Pic of the radio is from here
A wind up solar powered rechargeable radio and a squeeze flashlight! I bought a transistor radio so that we could still hear the news during blackouts but that still needs batteries (I'll take a pic of it soon). A squeeze LED flashlight would be wonderful too since it's self-recharging. Does anyone know where these are available locally (at sana di mahal!)
Anyway, have a safe weekend everyone!
Connect with Unilab via their website, facebook page and twitter!
Disclosure: I was invited by Unilab to take part in their health and wellness advocacy. I agreed to the partnership given that our family has been using Unilab products for the longest time now. Please know that I will not be involved in any partnership that conflicts with my own beliefs and that will compromise my family's welfare. Thank you!