A few weeks ago, AXA Philippines and New World Makati sponsored a SoMoms session that focused on FQ. If you're familiar with IQ and EQ there is another very important component that we should develop in ourselves and our kids and that's FQ — financial quotient!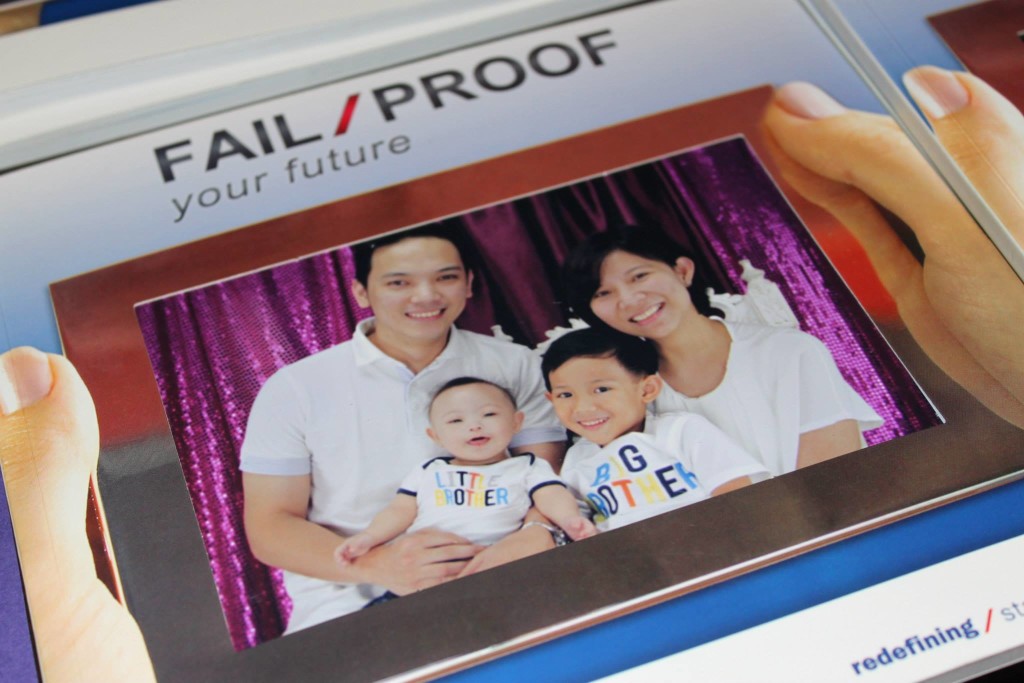 The talk about FQ was done by Rose Fausto. She is the author of Raising Pinoy Boys and is a former investment banker turned full time mom. She makes Money Talk super easy and very relatable. I hate it when investment talks are so technical. Rose is the perfect speaker for moms because she is a mom of three boys herself and she has taken on the task of teaching financial literacy to her three boys while they were very young. She taught her kids to invest in stocks while they were in grade school!
Nakakainggit! I used to invest in retail bonds when I was single and my funds would be locked in 5 year RTBs with really good returns. I used the money I invested to partly pay for my wedding. Right now, my money is tied up in our mortgage, which in itself is an investment as our house and lot is in a good subdivision in a South pero my god the monthly payments can sometimes bleed me dry.  I also have a life insurance (Pru Life) and I have really good coverage. I actually cashed in on a benefit when Noah was diagnosed with DS. But actual investments? Waley!!
So what is FQ?
Well between the two of us, Dan has the higher FQ. I have no patience for budgeting and honestly, I have paid my fair share of finance charges with my credit cards because I simply forgot to pay my dues on time. Sayan ang interes, it could have been a week's worth of lunch. As an economic self-defense? Nayks there are major chinks in my armor? I really want to improve my FQ because I want David and Noah (mainly Noah) to be financially responsible and savvy. I want him to learn how to make money work for him and not the other way around. And sadly sometimes I feel the latter (can you say BILLS?!)
So here are Rose's tips on achieving High FQ
We went through each of the tips but we stayed a bit at remembering our earliest Money Memory. As expected, the memory made us very emotional. There were those who remembered being entrepreneurs at a young age, of those who remember their parents businesses failing, to those who never talked about money at all.
My earliest memory is of our small apartment in Cubao. My parents have worked corporate ever since I can remember and their hard work has led us from that small Cubao apartment with a multi-colored sofa to our house now which is really the 2nd house actually that my parents built. I also remember when our first house was being constructed in a small subdivision. My parents did not hire contractors and so they managed the construction of the house, which involves buying materials, scheduling deliveries, paying off workers etc all by themselves while raising me and my two brothers at the same time. My mom now tells me that sometimes she and my dad wouldn't know where they'd get the money to pay for the salary of the workers or construction materials but they managed. "Lakas ng Loob" that's what my mom told me. She controlled the money and she wasn't afraid of it — something which I have to learn. The current mortgage that Dan and I have is sometimes too heavy and yes we fight about our financial situation because we don't see eye to eye. I think we're in trouble but Dan doesn't see it that way.
Which only means one thing — for me and Dan to sit down and talk and to really assess where we are financially.
I talked about my core values and how to build healthy relationships here It comes full circle with our FQ session because setting financial goals are clearer once you know what your core values are. My kids are my utmost priority. I like to be able to provide for their education and to have a little something set aside for the boys when Dan and I grow old. It's a different scenario when you have a child with special needs as well. I want to be able to set up  a fund for Noah that David can access when he's older so that David will not worry about providing for his brother's needs when that time comes when Dan and I are no longer here. Morbid I know!!! But it is something that's been on my mind (in addition to the 10 million things I am thinking about).
Next Steps
The session was sponsored by AXA Philippines but they never sold any of their products. They did however talk about their services and they had their financial advisers on hand who answered our questions. After the talk on FQ, I emailed Dandee Adapon, head of Brand Marketing and Communications to refer me to a financial adviser. I am interested in two things: Their Income Protection Program and their Failproof Education Program. David has a plan already but this has not stopped me from exploring and I am glad I am getting the advice I need from a reputable firm such as AXA.
I want to invest. The money that I have earned from my side projects will go to a long-term fund that hopefully has an interest that is higher than inflation. Lock-in period at least 10 years. Also, I would like to explore other instruments that do not require a big initial investment. This I believe would be the start of my money working for me!
After that, I want to enjoy my money. I have had my eye on an Alexander Wang Rocco for 2 years now but I recognize that this is a WANT and not a NEED. The bag can wait because having "nice things" is not my priority.
So now I will wait for my AXA financial adviser to call me. Psst asan ka na?
=========================
AXA currently has an ongoing promo with FAILPROOF Your future. Sign up here and get free goodies from a number of participating stores. I signed up and got these ecoupons:
To sign up and get these coupons click HERE
Like the AXA Philippines FB page HERE
To know more about how Failproof Your Education works click HERE
=========================
New World Makati graciously sponsored this talk as well. The seminar was held in a function room that had its own kitchen!! This is just wonderfully perfect because we had freshly brewed coffee, tea and pastries in the morning and lunch  was prepared right in the kitchen!
To visit the New World Makati website click HERE