I came to know about Bren Bataclan through a friend who shared his story, The Smile Movement in Facebook in 2007 or 2008. Bren, in 2003 began leaving cartoon inspired paintings in Boston's public spaces with a simple note "This painting is yours to keep as long as you promise to smile at random people more often."
I love the movement and the mission behind it. When Bren visited the Philippines, my friend was able to meet him in person and she bought one of his paintings. I bought two just before David was born to hang in his playroom.
Bren's Smile Movement has now gone global. Bren is also now a sought-after muralist. His unique characters dot the hallways of US schools spreading cheer and positivity to the lucky students. As if Bren isn't busy enough, he has just launched his newest project: The Bren and Beanie show! Beanie is Bren's most popular character in his paintings. Together Beanie and Bren show kids how to unleash their creativity through fun projects.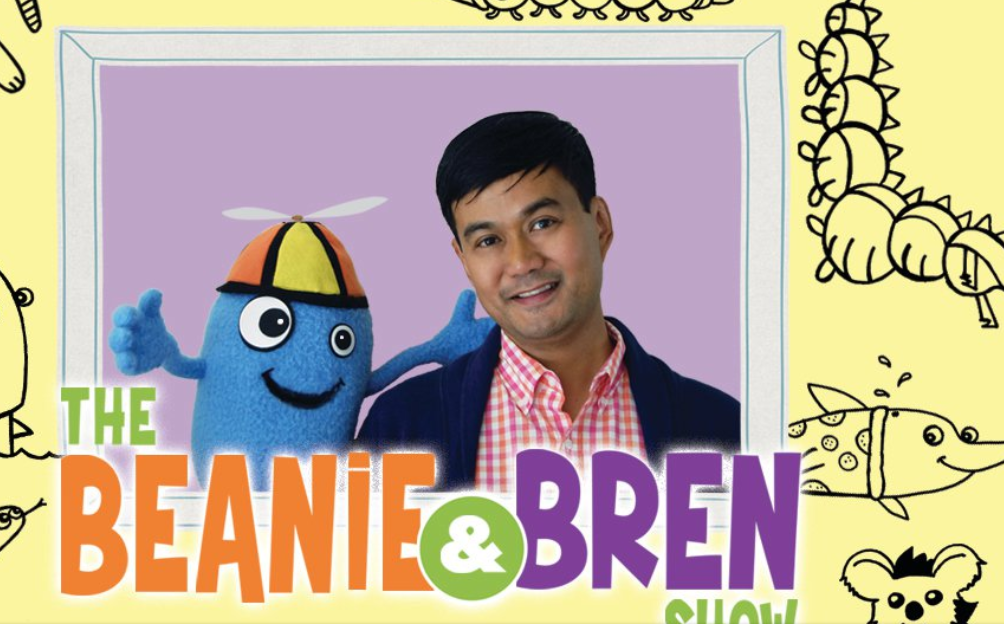 The show is currently on YouTube (Click The Beanie and Bren Show for the entire playlist). I really encourage you to watch it with your kids, it's a fun show and for me  ha, nakaka relieve sya ng stress haha!  I really appreciate the fact that pause the videos while Bren is drawing so your kids can follow along.
Here's a fun tutorial on how to draw a secret agent teddy bear
Here's one where they show how to draw an alien spaceship
I love the messages shared in the show. Bren says "perfection is in the imperfection" . Having a kid hear that really allows  them to feel a lot more free when they do their artworks. One other rule I like is "Don't Erase!" so for kids, it also allows them to be more creative in their drawings.
You can follow more of Beanie and Bren's at their Facebook page https://www.facebook.com/beanieandbren/