We have a small bed in our bedroom that's shared by me, Dan and the two kids. The two boys love snuggling up to Dan during nighttime which means that Dan sleeps on only a fourth of our bed. He wakes up with back pains and he sometimes complains but he does it with a smile. The two boys love piling up on him too. The two bugoys love roughhousing with their dada that's for sure.
Pero ang pinakamalikot matulog ay si Noah. Oh lord, this boy has fallen off our bed 5 times already. 5 FREAKING HEART ATTACK MOMENTS. I have placed him back on his crib at night na lang just so he'd be safe. The thing is this little dude needs someone to snuggle up with so I've been stuffing his crib with pillows. It worked last night. I'm hoping for more peaceful nights ahead for myself and Dan.
So, when I saw this picture over at Pinterest, I laughed out loud. Kasi naman totoong-totoo. Go ahead and share this with your partners/ hubbies who have spent many nights being assaulted by their little lovies. Nakakatawa na nakakaiyak diba?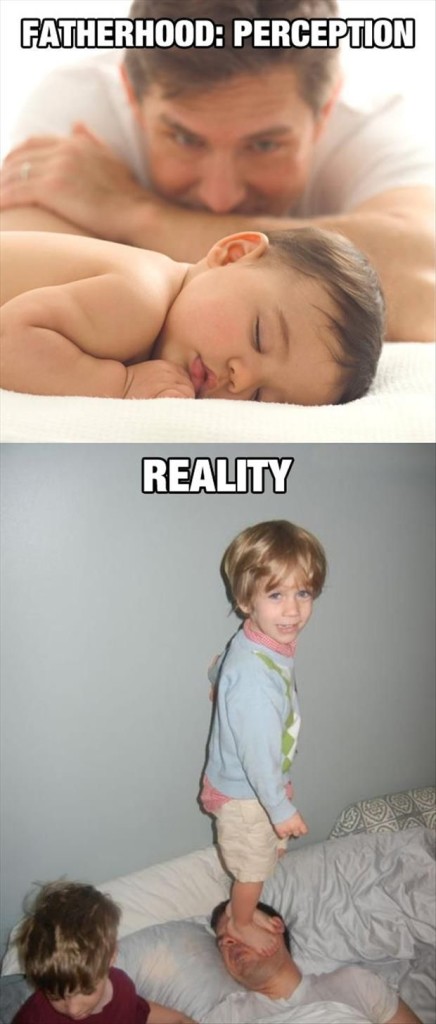 Here's one more: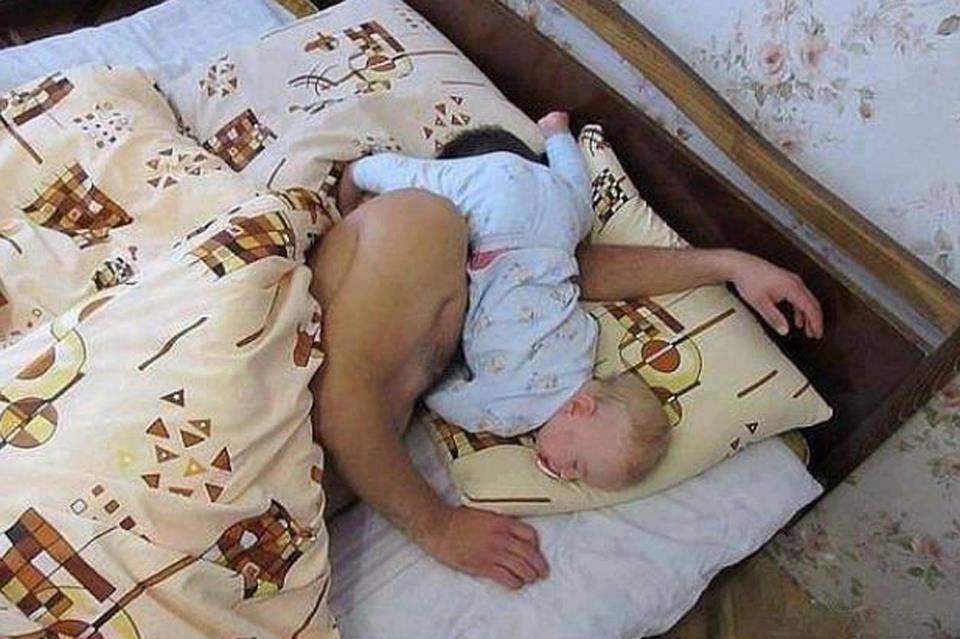 And I found the perfect picture of Noah's favorite sleeping position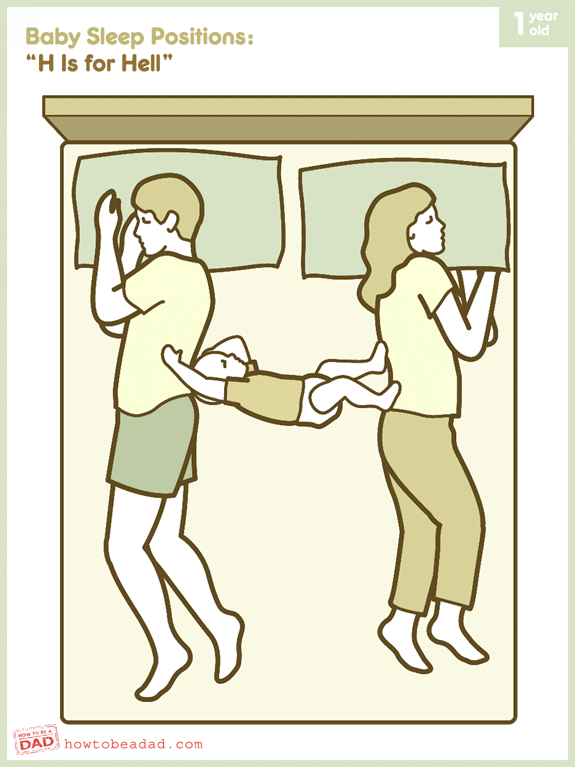 Noah's recent fall was in this position. Gumulong sya ng gumulong hanggang sa nahulog sya. I jumped out of the bed screaming OHMYGODOHMYGODOHMYGOD!! Dan picked up Noah who was crying and rocked him back to sleep. Thank God for calm husbands. I couldn't sleep after and I cried when I woke up the next morning because hello….katabi ko anak ko nahulog pa rin. So back to the crib for our little bugoy.
Any first time dads reading this? Sorry na lang ha! Hahaha.