Hello fellow Titas of Manila!! If you're looking for the next resto to have your next tita gathering, look no further than Galileo Enoteca. The Italian restaurant, wine bar and bistro serves Cheese Wheel Pasta every Fridays and weekends. It's literally pasta being cooked inside a huge wheel of cheese! It's fun and the dishes are sooo good!
I tried this with 3 good friends a couple of weeks ago.  We never realized that Galileo Enoteca pala was a date place. Ang ingay ng table namin with all our loud laughs and tita kwentos while the couples at the tables next to us were all whispering sweet nothings. In fact one table had rose petals pa and candles. Akala naman may mag p-propose e haha!
The Cheese Wheel Pasta is available every Friday to Sunday from 11 am to 10 pm.  Each pasta dish that will be cooked inside the past wheel is Php500 and includes one glass of iced tea!
There are 6 pasta dishes to choose from. We ordered 4 from the menu because we wanted to try as much as we can.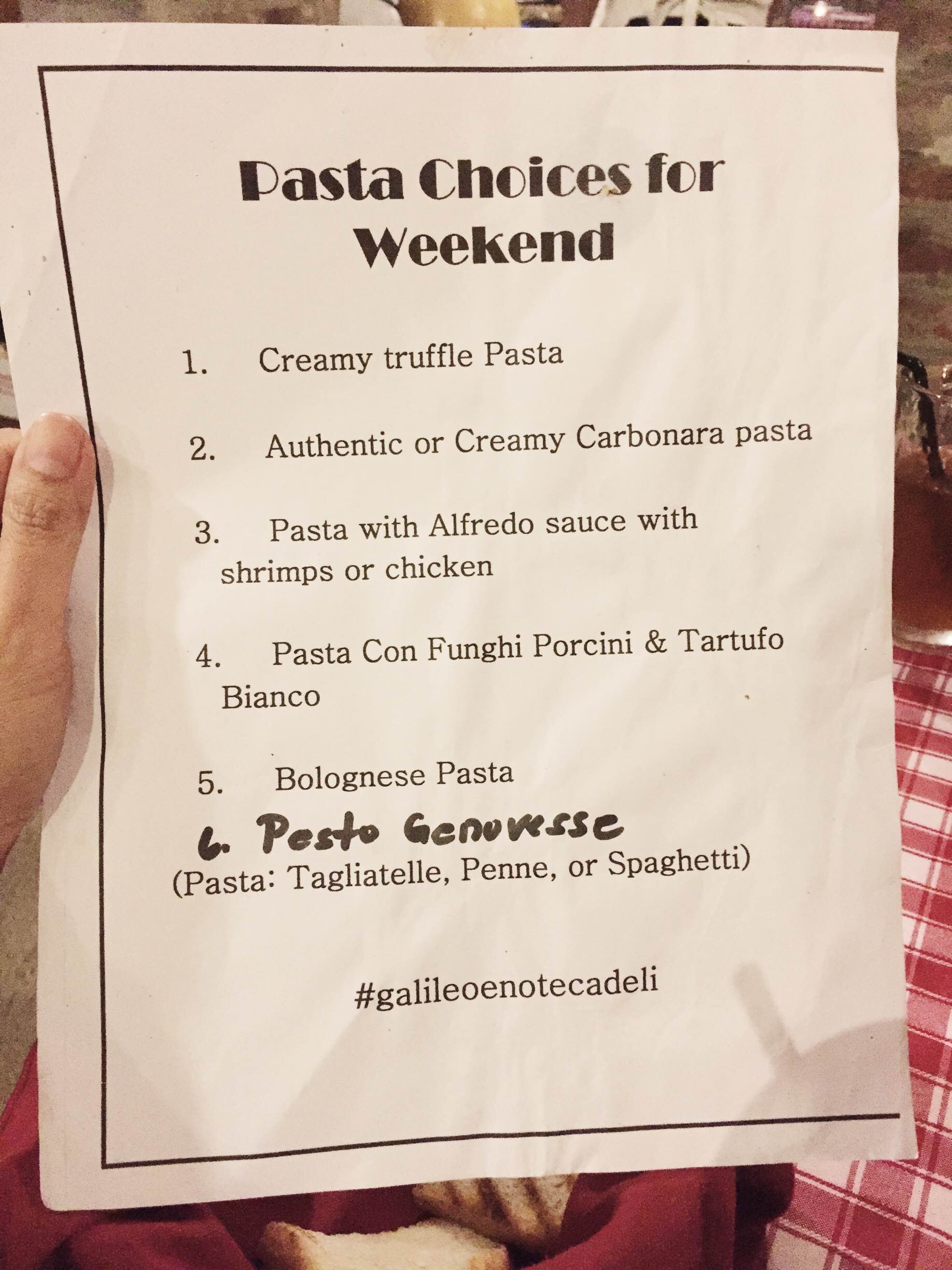 Once you've chosen your dish, you just need to wait to be called by the chefs cooking the fresh pasta and sauce. You can ask them naman that you want to try the cooking inside the huge wheel of parmesan cheese but you can ask them to do this final step as well.
So as soon as your pasta is almost done, the chef will shave off a generous amount of cheese inside the wheel: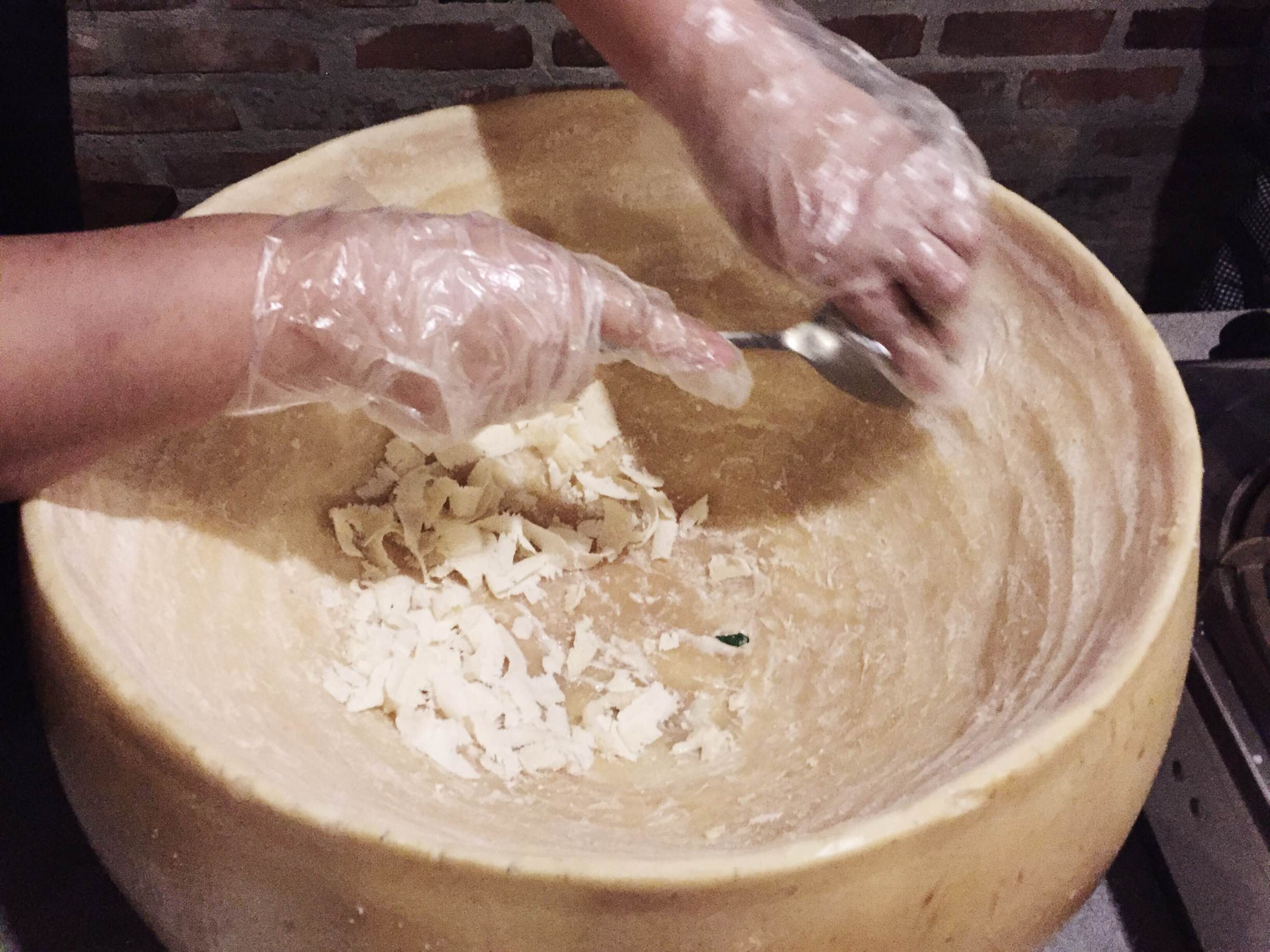 Your pasta will then be placed inside the pasta wheel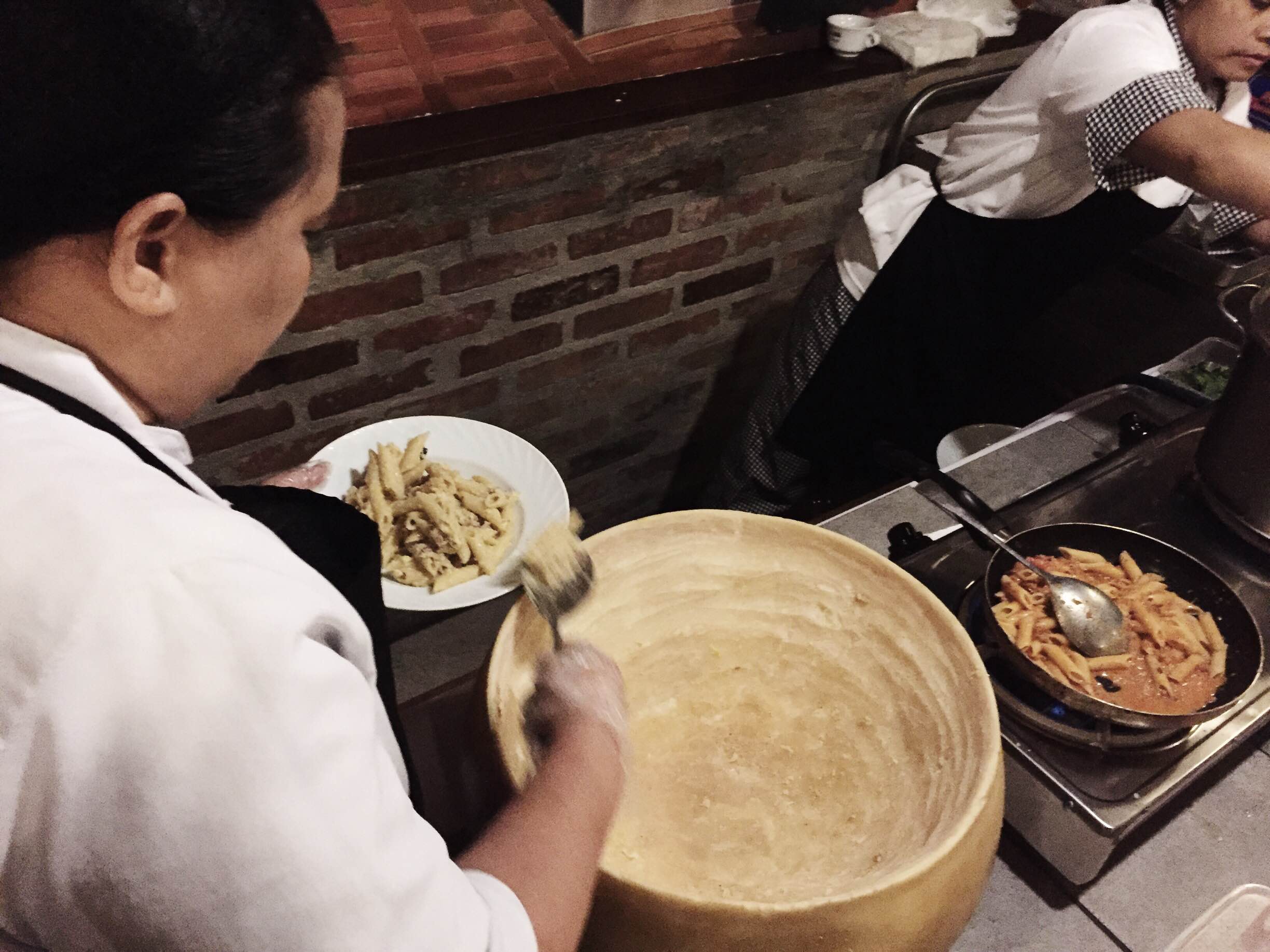 Then you can take over and finish the cooking. You can scrape a few more of the cheese pa while you cook. Ang saya nya!
We ordered the carbonara, creamy truffle, pasta con funghi and bolognese.  Truth be told, tama na ang 2 plates of pasta for 4 people because the servings are pretty generous. You can then order pizza or steak to complement these dishes.  Pero ayun kasi titas kami, gusto namin kumain at mag chika lang talaga haha!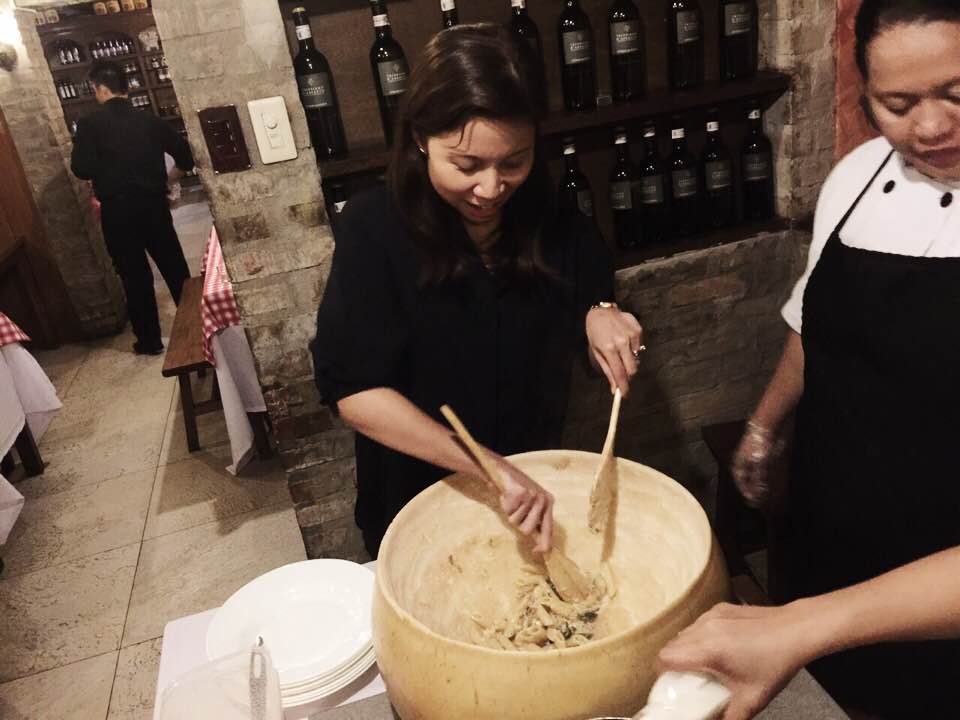 From top left: Bolognese, Truffle Pasta, Con Funghi and Carbonara. All super yummy! We also ordered Pizza Margherita (gutom talaga kami haha!)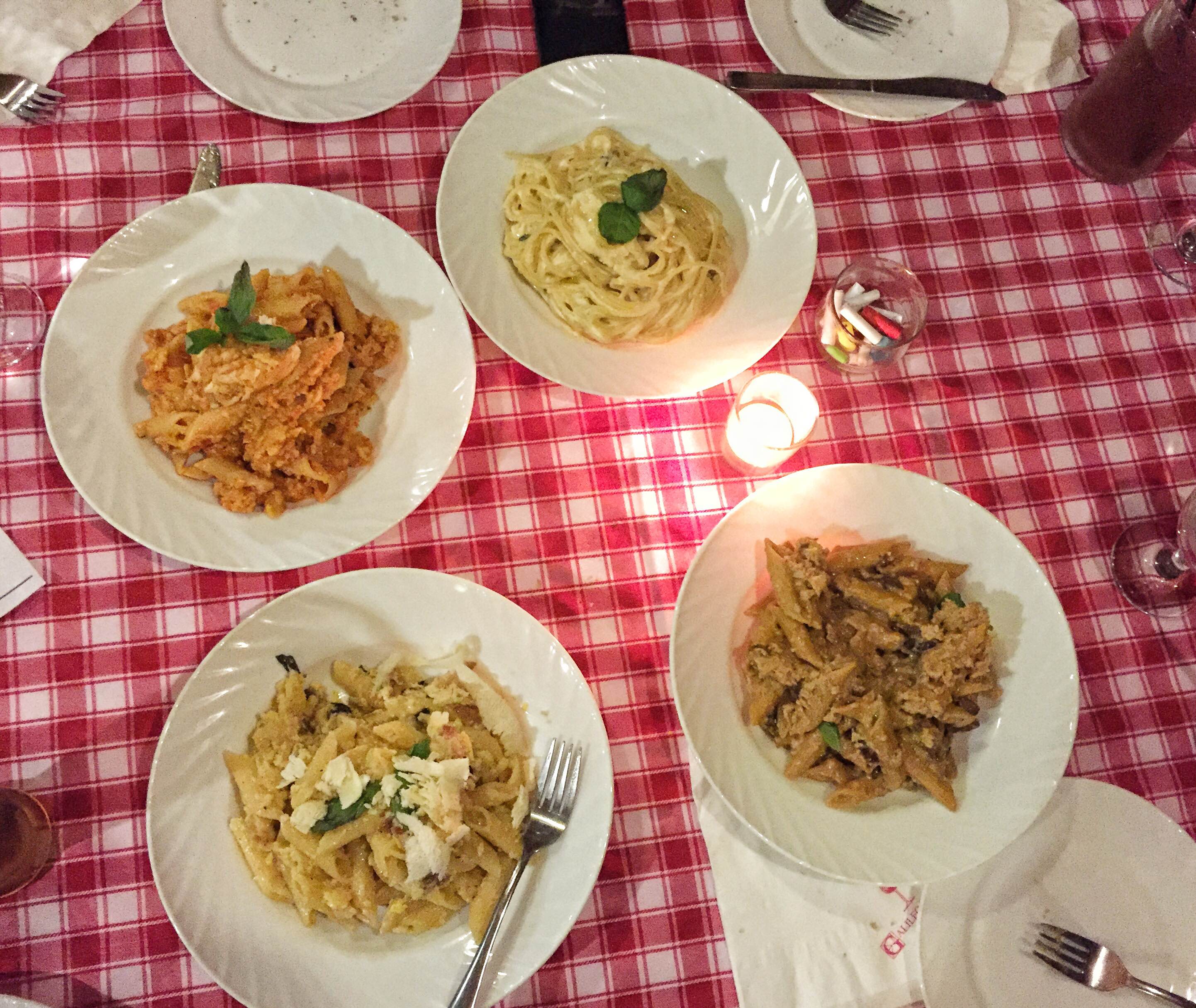 Again, each pasta dish in a cheese wheel is Php500 and includes a drink. Reservations are highly encouraged.
Galileo Enoteca Deli
No.80 Calbayog Street Corner Malinao Mandaluyong City
+ 532.04.82
+ 534.46.33
http://galileoenoteca.ph/
https://www.facebook.com/Galileoenoteca/