Although we don't celebrate Thanksgiving here in the Philippines, I'm taking this time to share the things that I am thankful for.   We've certainly become so busy that this act has been taken for granted and "thank you" has probably become one of the most overused phrases in history.
Well for starters, I'm thankful that we still have money to bet on the grand lotto. As of Nov. 24, there are still no takers of the ridiculously large pot (almost 600 million!!). BDW and I are sadly hooked. Can somebody please win this!! Pinoys are going crazy already haha!
Anyway, back to the program 😛
I am thankful that I'm a wife and a mom and that I'm tied to these two for life! Wala kayong kawala sakin! Mwahaha 😛
I'm thankful that I'm a daughter and a sister. My family is crazy (and I mean that nicely) but they have always been the stable support system that have kept me sane and well grounded.
I'm thankful that I'm a friend. This pic was taken at our wedding 2 years ago. The people we meet along the way (both offline and online) help shape our experiences and our perceptions of life. I am thankful that BDW and I have friends who we can always count on and who have become our second family.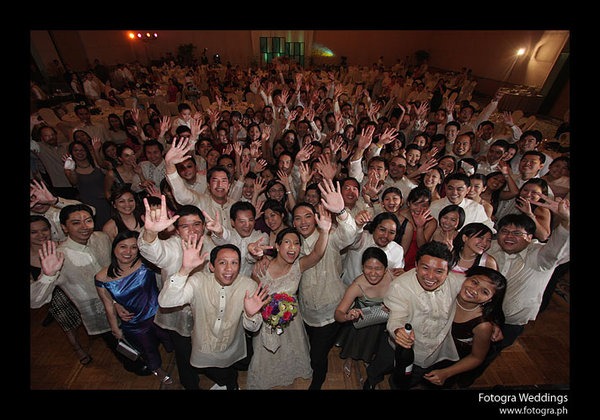 I thank the Lord that he's given me the opportunity to be all these to my family and friends and to be there for them when they need me. I am thankful that I still have time to grow into my full self. I still believe that there's stuff out there for me for the taking and I pray for discernment that I get to recognize those opportunities when they present themselves to me.
I am thankful that I have this space in the world wide web and thankful that YOU find it worthwhile to read all my babble 😀
Lastly, I am thankful that everyday I am given a chance to find more reasons to be thankful.
How about you? What are you thankful for?
Happy thanksgiving everyone!