I first found out about Istorya when I was at a fair and I was going around the different booths. Joanna's booth was outside of the Rockwell Tent, near the bridge but her display caught my eye, my heart and yes my wallet haha 😀
Joanna started making hand-stamped jewelry as a hobby in 2011. In 2012 she launched her business and Istorya was born.  Her craft reminds me so much of Lisa Leonard's own work.  I love personalized jewelry but it's the special effort of handcrafting each piece by Istorya's artisans that make each piece unique and very special.
One of the first pieces I ordered from Joanna were these key rings that I ordered for Father's Day. For the Lolos I had all the names of their grandkids and the dads got their own key rings with the names of their kids. It was a quick order from Istorya too. I ordered using Istorya's online form and followed up with a text. I got the key rings a few days before Father's Day. Each key ring had its own wrapped box and so I gave them as is. It was a lovely, practical gift and transacting with Joanna was easy.
The next item I got from Istorya was the Amore necklace. It was a gift from Joanna actually and I was floored by her generosity! It was a thank you gift from her because I have been such a big fan of her and her shop and have been Instagramming her shop a lot (I have a tendency to do that for all of my fun finds heehee)
The Amore necklace has three discs (additional costs apply for more than 3) and you can put it anything you want in these. I wear my Amore everyday. I feel naked without it and I love that it has my boys close to my heart all the time.
Now it's your chance to win your very own Amore necklace! Joanna will be making 2 of these for 2 lucky readers of Manilamommy.com  The mechanics are at the end of the post 🙂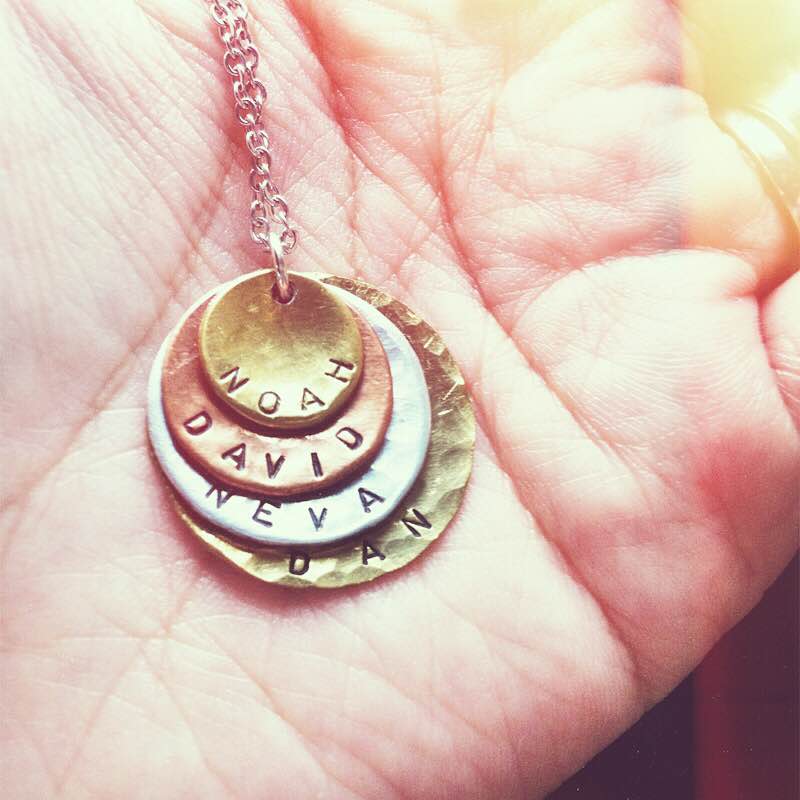 The other Istorya creation I have been wearing everyday are these stacking rings. It's Php500 for three. The rings are adjustable and they are very comfortable to wear. I requested Dan, David and Noah's name to be stamped on the rings. I'm also thinking of having another set made and have "Live, Love, Laugh" , one of my personal mantras stamped.
Istorya also creates one of a kind wedding keepsakes. I gifted a close friend with a ring plate when she got married recently. It turns out she was eyeing the same piece from Istorya but never got around to ordering it because she was busy planning her wedding. The plate I ordered is in the collage below along with other beautiful wedding keepsakes that will really make one's big day extra special. I wish Istorya was there when I got married to Dan. Naloka siguro ako with all the possibilities hehehe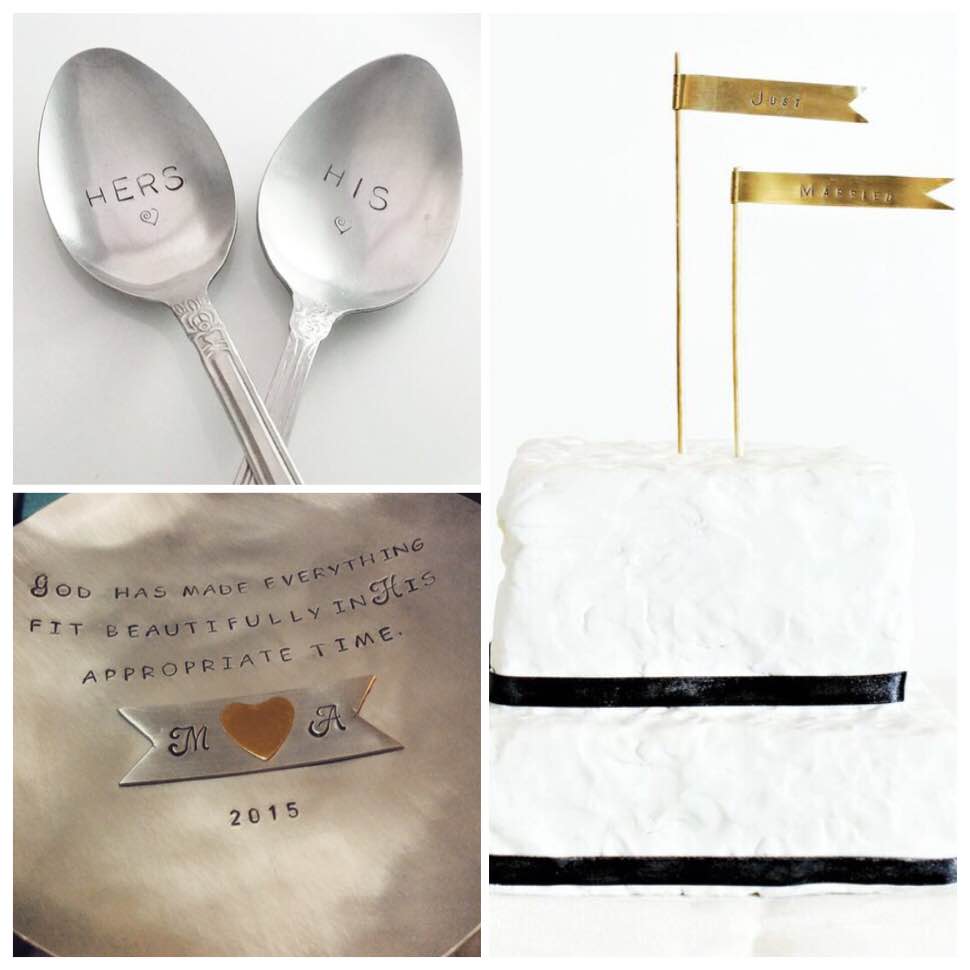 There are other designs of personalized necklaces from Istorya too. Here are just some that have caught my eye and filing away for future gifts to good friends 🙂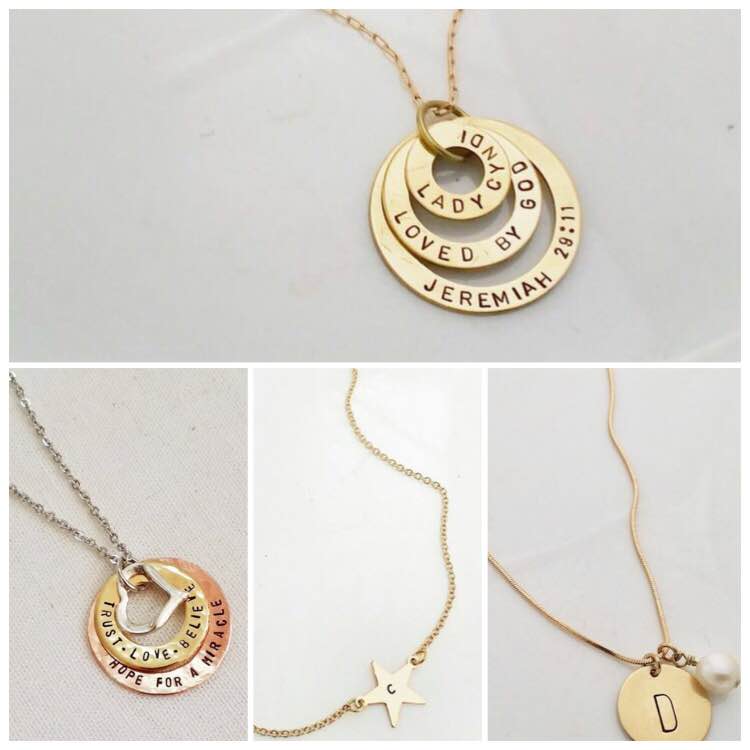 Here's a sample of the key ring I gave last Father's Day. Istorya also does luggage tags and leather bracelets too.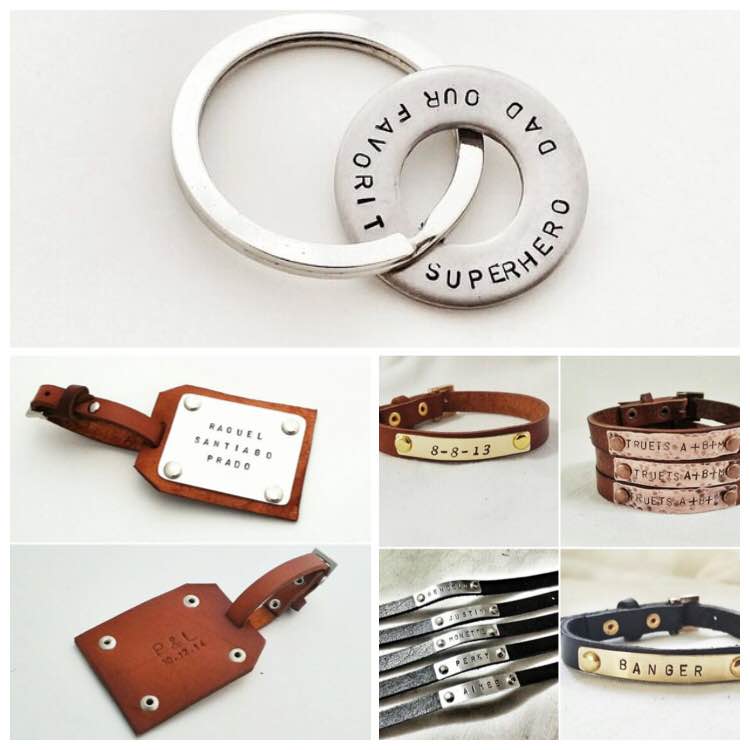 Istorya also has lockets and charms. One mom had her little one's ultrasound made into a photo pendant. Joanna did it beautifully. This would make a great baby shower gift too diba? The possibilities are endless! Istorya really is my go-to shop for unique gifts.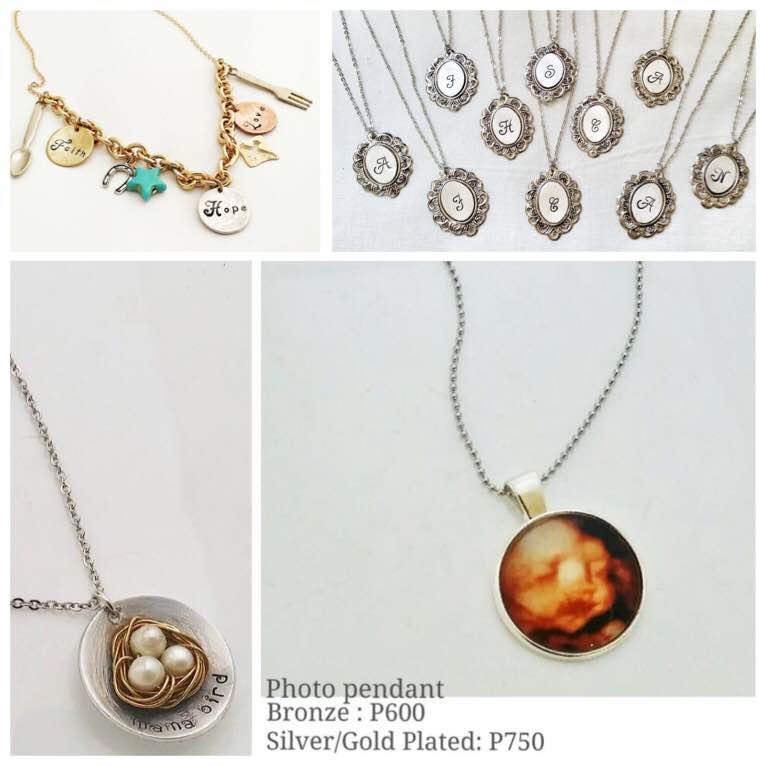 Each Istorya order comes in a beautifully wrapped box. Joanna also includes handwritten notes thanking her customers.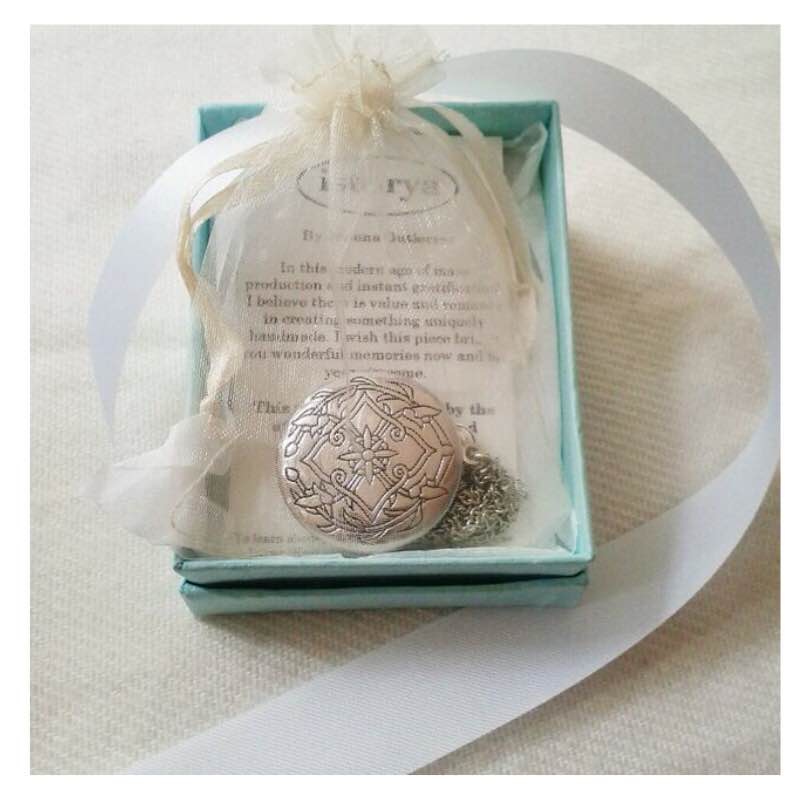 So, here is your chance to enjoy your very own Istorya creation. A beloved Amore necklace will be yours when you join my giveaway. It will run for two weeks.  Please don't forget to tag your Instagram posts with #istoryaxmanilamommy so that I can count your posts.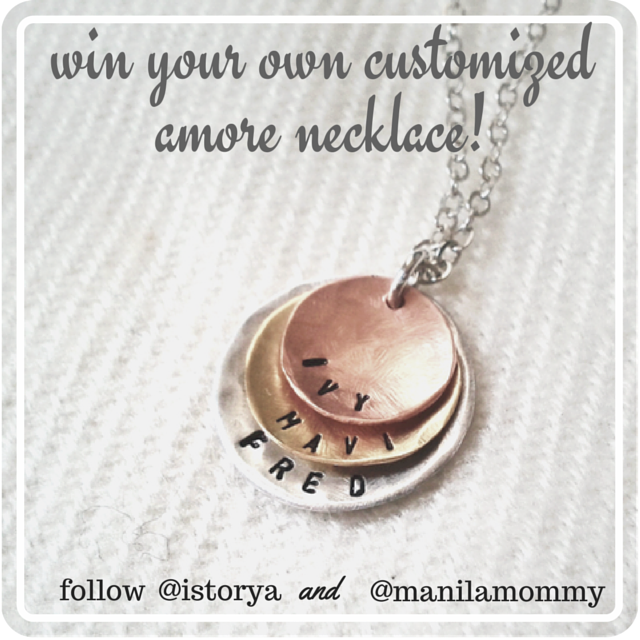 All other mechanics are in the rafflecopter widget below. I'm really excited for you! I love Istorya and I can't wait for 2 of my readers to win!! Good luck!