School year 2016 is just around the corner. David's books and school supplies have all been bought. His patches for the 2nd grade are waiting to be sewed on. We'll be buying his school shoes a week before school starts because his feet are growing fast! Everything is set and now what we need to consider buying next is his school bag.
The bags kids bring to school nowadays are HUGE! Pwede na talagang carry-on luggage. Kuya's school bag last year was a bag with his school's logo that we bought from his school coop. I have a feeling it will disintegrate soon given the daily wear and tear it gets from David.
So, while Dan and I were shopping around for school supplies I also looked at all the school bags available for kids nowadays. I have a mental wishlist of what I want David's bag to have:
1. Water Resistant Material – I want David's bag to withstand the rainy/typhoon season without worrying about his school supplies getting wet. I want David to be confident that all he needs to protect when the strong rains come is himself and that he doesn't need to think about his bag na. I've seen plastic covers for bags which I think are not really useful, kids will drag their bags running to their cars and school buses and the bags will get wet eventually. What I want is the peace of mind that even if the bag gets wet, it will be easy to clean
2. Sturdy Hardware – The stroller handle should be easy for David to pull out and put back in. The zipper pulls need to be strong and easy for him to grip. The zipper shouldn't snag and be smooth. With all the opening and closing he does to get his stuff, a lot of kuya's bags all have non-working zippers na (yung nakabukas na lang forever) so for his school bag I want the zippers talaga to be reliable.
3. Lots of Storage – Most bags just have one main compartment and a few pockets that are sometimes too small to keep anything. A bag with lots of storage will allow Kuya to organize his school supplies better and make the things he need so much more accessible.
So when I got Granite Gear's Trailster to review I used these 3 points to figure if this is a good bag for Kuya. Let's see:
For one, Kuya's excited. The bag is a definite step-up from what he has kasi haha. He loves that the bag can be a backpack and a trolley too! On top of the bag is a padded handle which makes it easy to lift the bag when putting it in the car or school bus.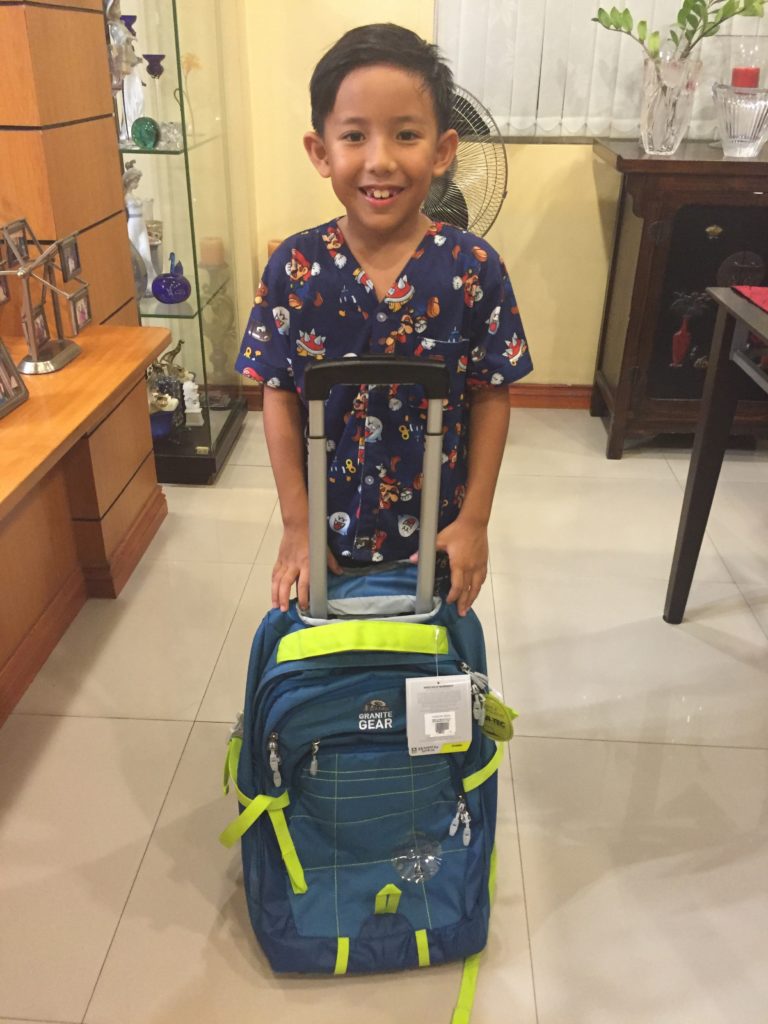 The fabric in this bag is not the typical canvas material that's commonly used for backpacks and bags. The fabrics they used are called "Repelaweave" and "Tarpaulite" which use a barrier technology that keeps the entire bag water repellent and abrasion resistant. This bag really is for everyday use and it can really withstand the rough handling of grade school kids. If you can see the small pocket beneath the Granite Gear logo, that's an extra pocket that you can store valuables in because it contains an extra layer of water repellant fabric pa so it will really be protected from the elements. So check na check ang point 1 in my mental checklist!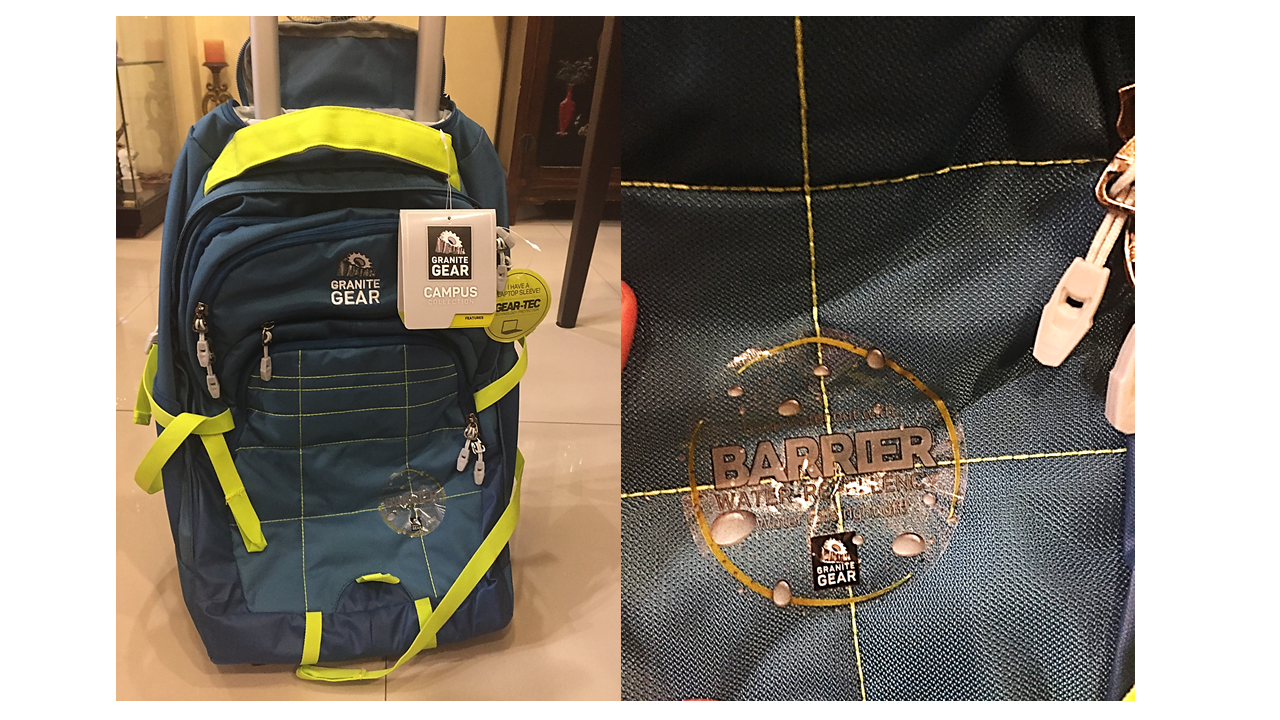 I next checked the hardware and clips that came with the bag, I opened and closed the compartments several times. There were no snags when I opened and closed the bag. The bag also came with compression straps that can be tucked away. David calls them seat belts which is true since it keeps everything together hehe.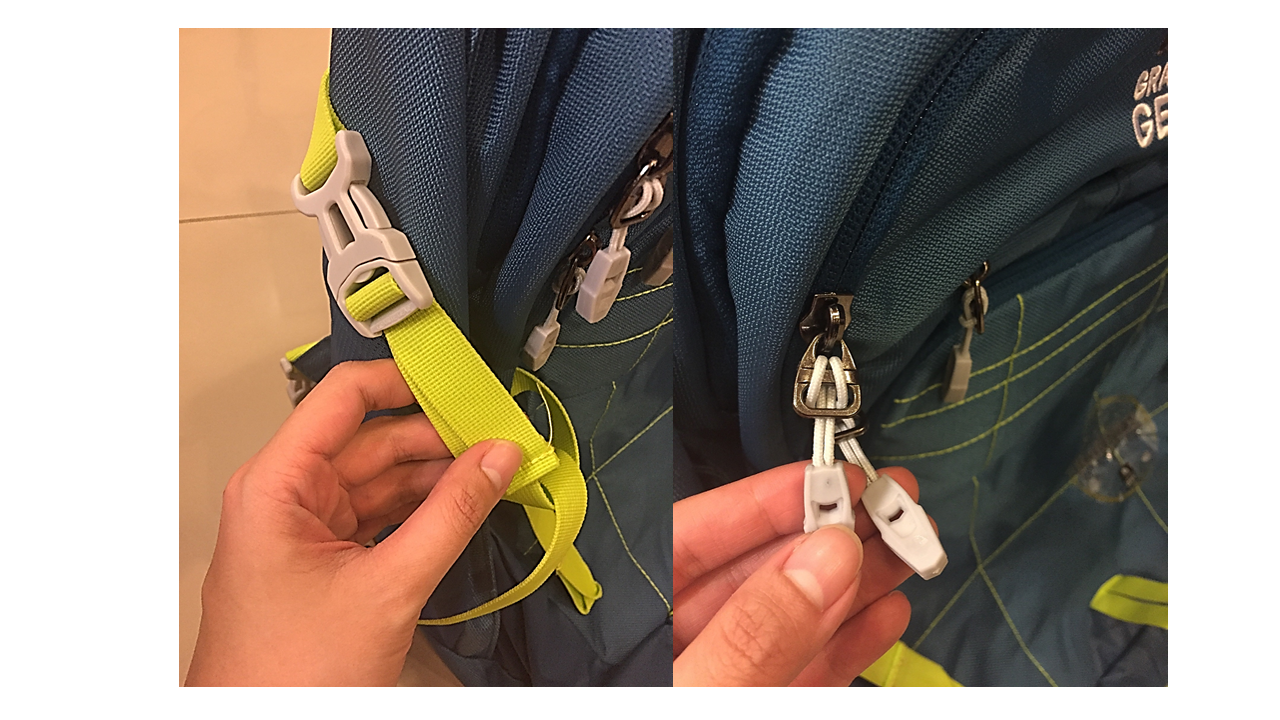 The telescoping handle is easy to pull out and put back in and it has a rubberized grip. Kuya tested it a few times himself. His bag's handle now kasi sumasabit na when he uses it so sometimes he'd go home with the handle in his bag, halfway pulled down na lang kasi di na nya mababa ng husto.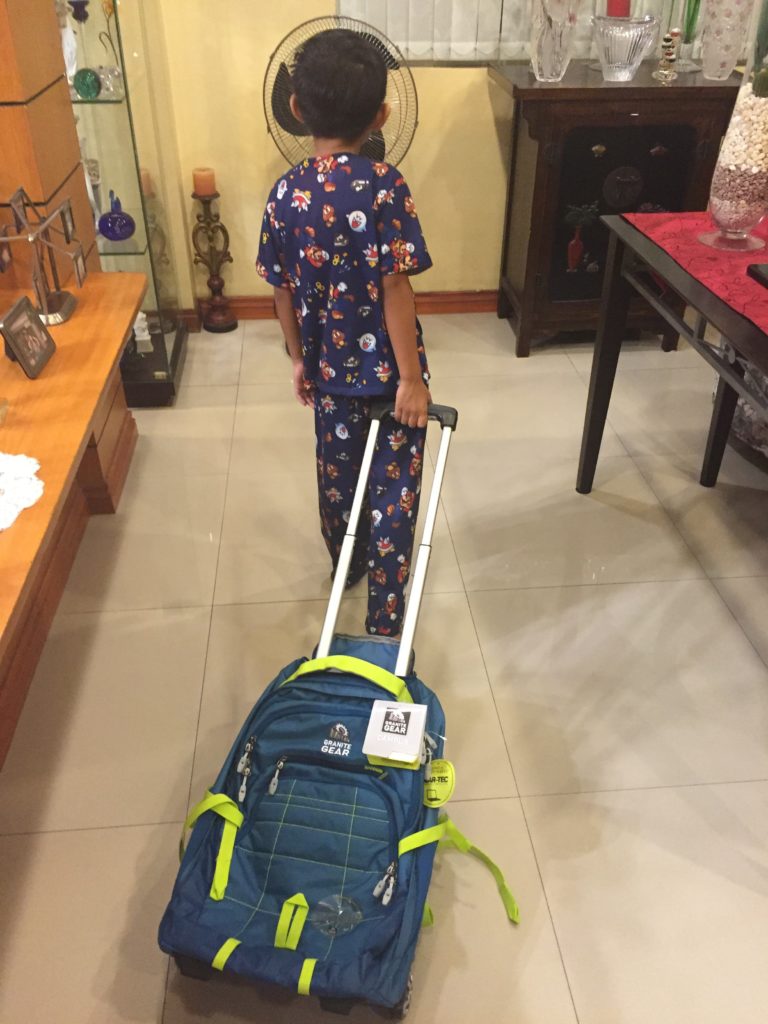 The wheels on this bag are actually are larger than what I have on my own carry-on luggage! The bottom of the bag is well constructed and ensures stability.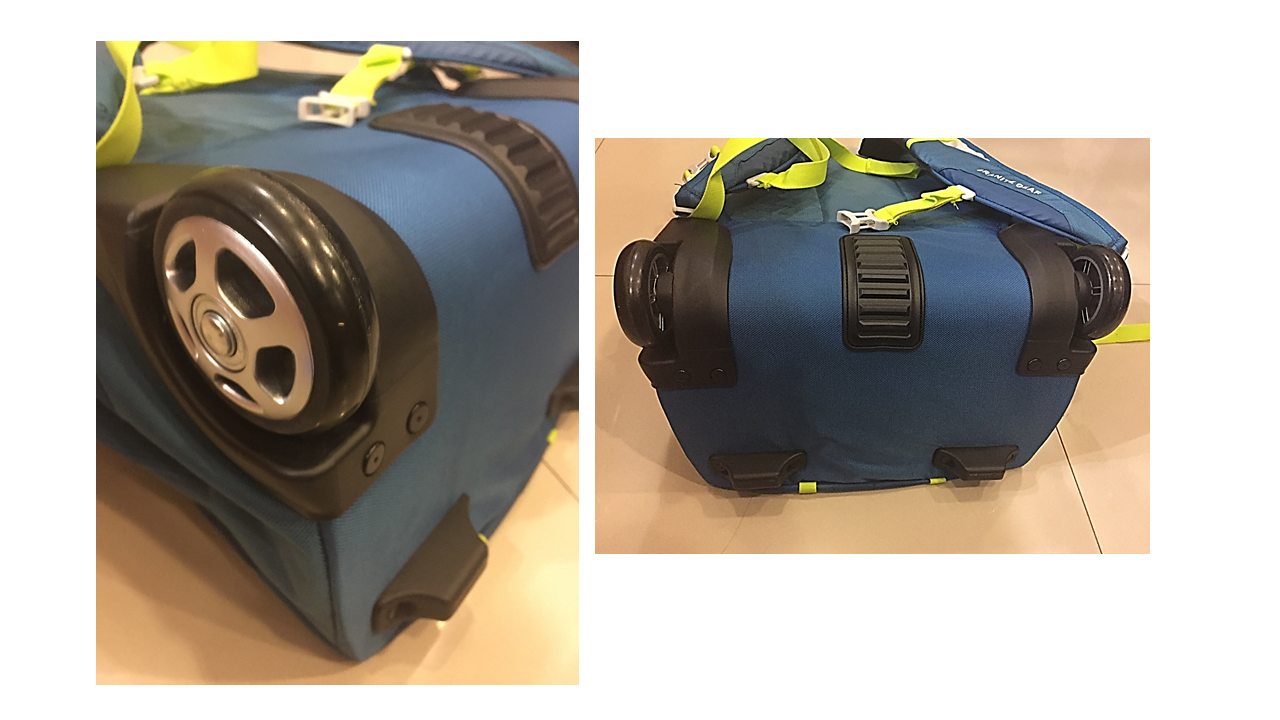 Because it's also a backpack, I also checked the straps which are so high-tech, light but sturdy. You can also keep these straps in a compartment at the back so that they're not loose when your kid decides to use the pull handle. So sa hardware, check uli!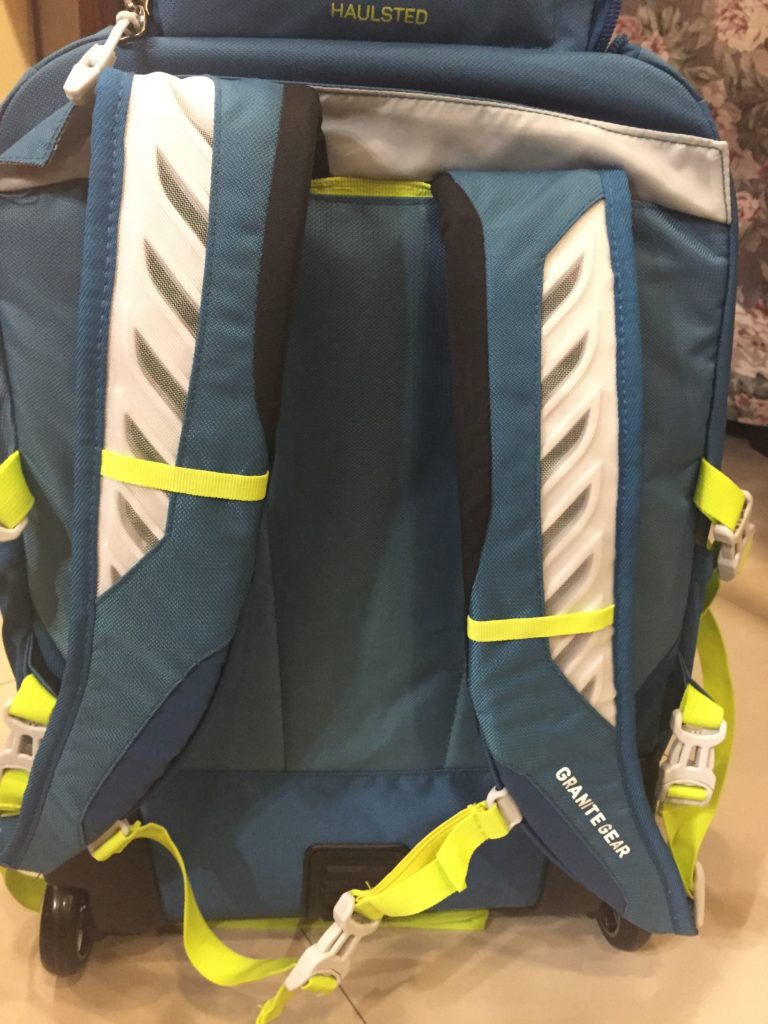 The bag has 5 compartments. Yes 5! There are 2 side mesh pockets for water bottles or umbrellas and 3 major compartments: a u-shaped pocket in the front, a 2nd larger compartment and the 3rd one which has "Gear-Tec" protection for laptops. The walls are padded to protect laptops but since David doesn't have one yet, this compartment would be great for school projects that he brings home so they're not smooshed with all his other things. Storage is a check too!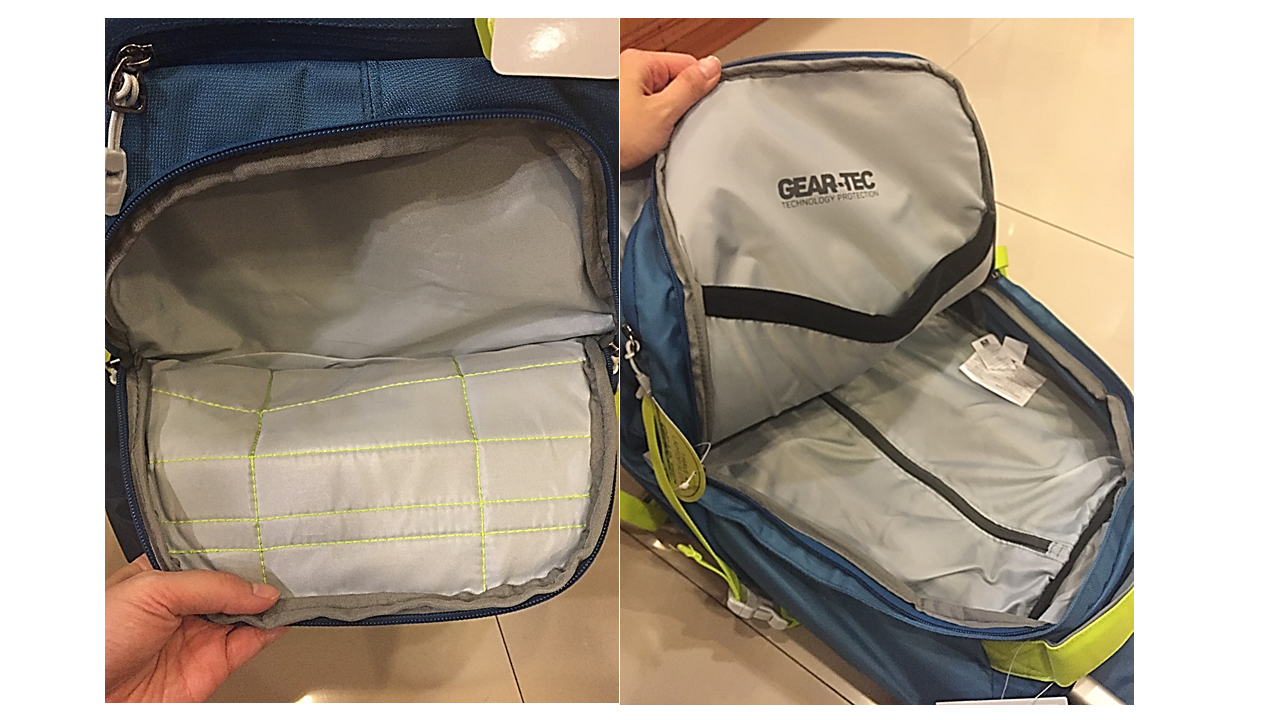 David and I tried on the bag and as expected, it's big for David and on me too! But the intent of the bag really is not to be carried but wheeled naman by kuya so that's ok. I love the color too because it's bright. It can definitely stand out from all the other bags among David's classmates. Kita agad!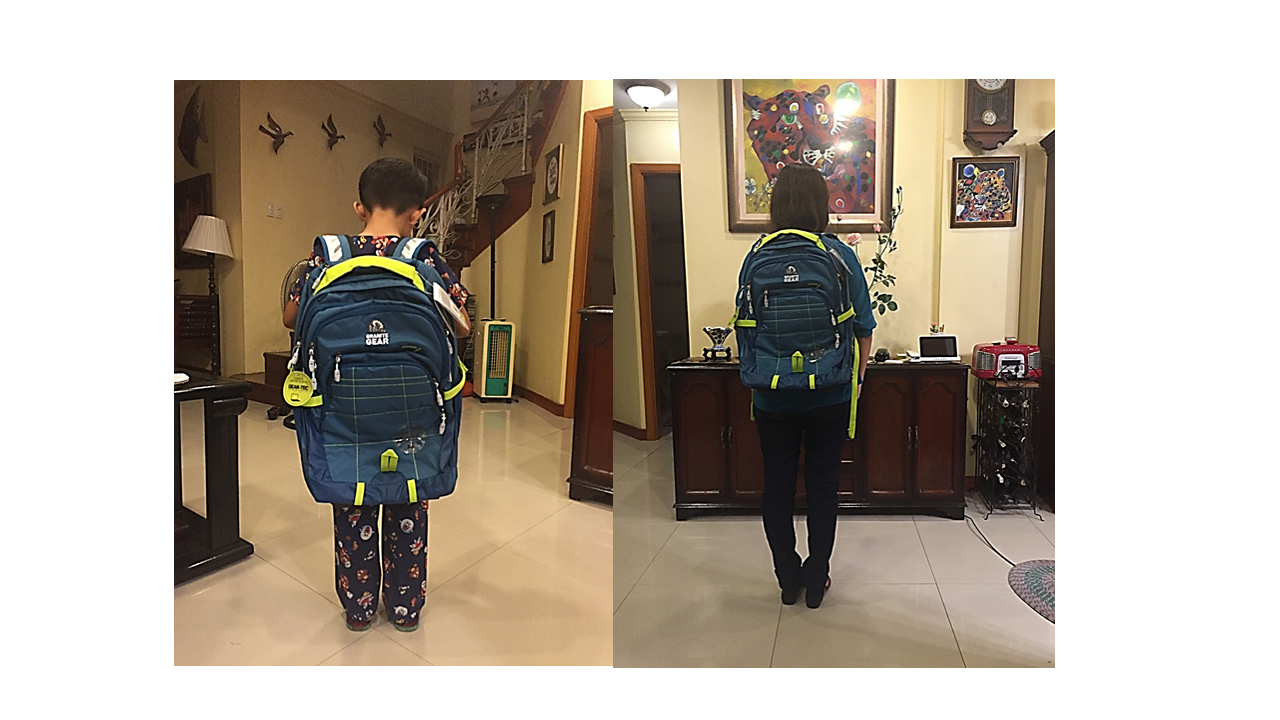 The bag retails for Php 4,890. At that price, you can bet that this bag is an investment but given all it's features it's a great bag to consider when looking for a school bag for your kid. My intention talaga din is to have kuya use this bag until for at least 2-3 years. Dan also wants to use this bag for his upcoming business trip. So cost per use, functionality and features all make up for the price tag.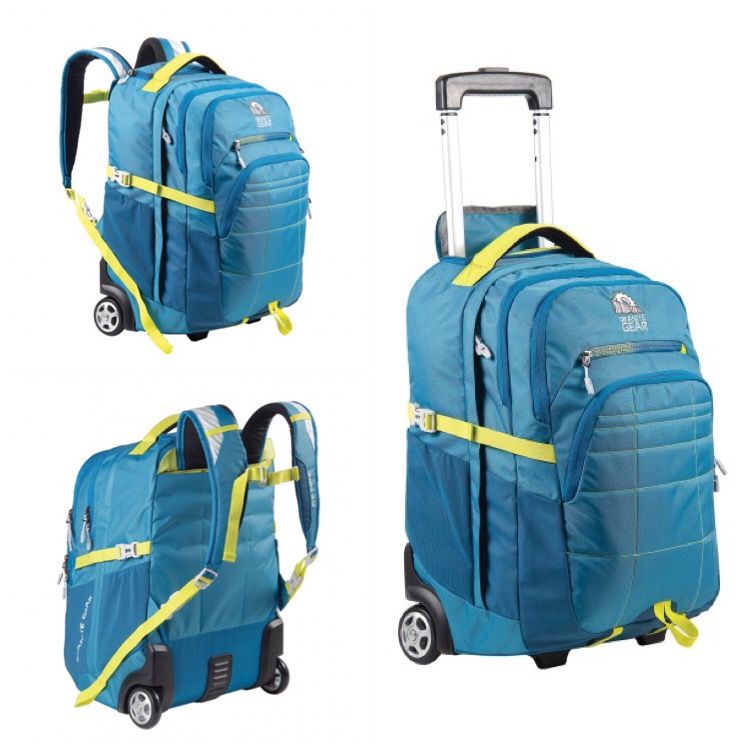 Check out Granite Gear's entire collection at all The Travel Club branches, Bratpack, SM Department Stores (Makati, MOA, North EDSA, Megamall), Metro Gaisano Department Stores and Landmark at Trinoma.