Happy Walk is the Down Syndrome Association's culminating event for February's Down Syndrome Consciousness Month. Last year was our first time and we were all so glad we went. It was a wonderful event and it was such a huge step that Dan and I took as part of our "healing".  The event is a day-long celebration that is truly uplifting and inspiring. I really can't explain how I felt. Basta I know I cried because I was so overwhelmed with how the larger community embraced and love our little family.
And so we will march again this year.  I want to not cry anymore and just take in all the goodness of the day. But knowing myself, parang imposible haha 😀
We will be marching with friends and family this Sunday. If you know of a family who will be marching, why don't you ask if you could join them? It would be such a welcome gesture and it would mean so much to the family. Support, acceptance, awareness and inclusion are just some of the reasons why we march. Marching alongside us is a huge step towards that.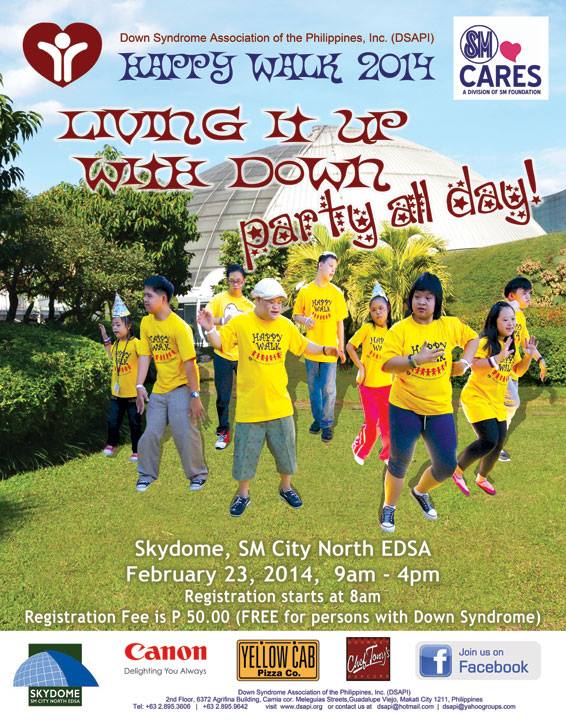 On February 28, the Down Syndrome Association of the Philippines' Sibling Support Group will be holding a fundraiser at Restaurant 1521 at Bonifacio Global City. Tickets are 600 each for a three course meal. The kids of DSAPI will be there to help with the service so this should be exciting 🙂  Let me know if you want to pitch in and buy tickets!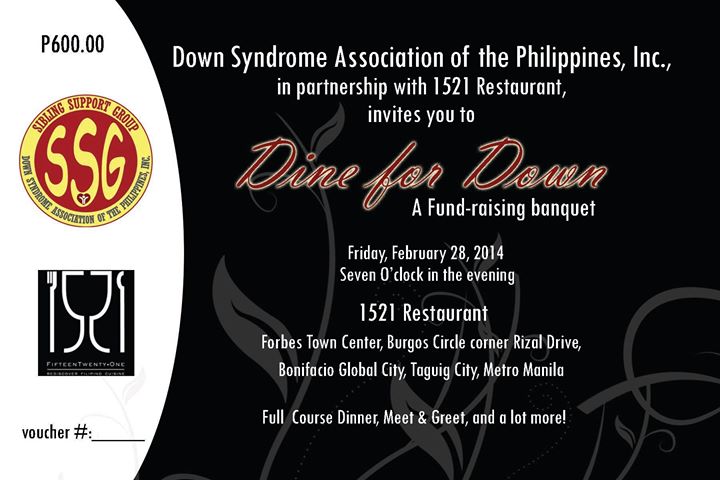 Before I leave, I just would like to thank Unilab (who gave 300 goodie bags and special prizes!), Johnsons Baby (for special gift packs) and Pilipinas911 who will be providing additional security and emergency assistance on the day. On behalf of the DSAPI working committee, thank you so much for helping us ensure that Happy Walk will really be happy for the kids and families!!!