Last November 30 amidst the rush of bazaar season, we celebrated David and his 5 years with loved ones. It was a quiet celebration with Dan's family. David was so happy with the sleepover we planned with his cousins because he'd be able to play "100 hours with them".  We bought David characters from the movie Planes but I also bought little toys like dinosaur eggs, a small aquarium that had rubber fishes and other little toys that boys love and hid them all around the house so that David can have a mini treasure hunt with his cousins.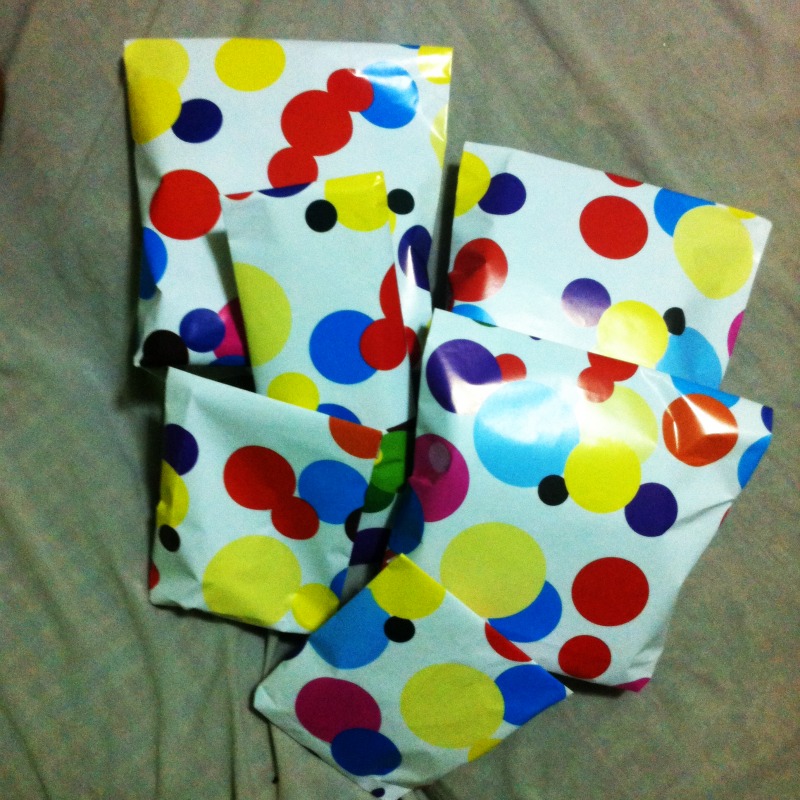 It was fun and wacky! I also had a senior moment because I forgot where I hid the others and we didn't find one gift until evening *face palm*
He blew his candles on a chocolate Henry Hugglemonster cake (from Tazzy Cakes of course!) and we had lunch at a nearby Papa John's.
Sometimes at night I just stare at David sleeping and I see a boy stretched out on the bed, with his two favorite pillows. His feet will almost reach the end of our queen sized bed soon. I see our little payatot who will be entering big school next year and that thought is always met by a long sigh. I think of the tired old cliche of kids "growing up too fast" and then I follow it up with an even longer sigh.  I know that I will be reminiscing again as David hits his milestones and gets to go on to do bigger things. I love seeing his personality grow. For now he is our family's joker, who loves making Noah smile. He is 5 going on 35 and he still asks a ton of questions every day.
The things he's into now? He is still big on love and play. He's also been singing and humming more. He sings along to all his cartoon shows and he makes up tunes while playing with his toys. One other thing that he's getting better at is NEGOTIATIONS. He negotiates with us every meal time. He is not a picky eater but he will take forever to finish. Sometimes while eating he will just stare off to space with food tucked in the left side of his cheek. I have pressed that cheek more than enough to remind him to chew. It is a frustrating exercise for the both of us but give him Reyes Barbecue's BBQ Chicken and Java rice and he will lick his plate clean!
But that's life for a 5-year old I guess. The world is your oyster and time revolves around food and play. I remember the fears I had when he was still a baby and  how those are now just a far gone memory. All my anxieties have definitely been trumped.
Dearest David, if you do get to find this post when you google yourself in the internet in the near future (hehe) I hope you know that I am proud of you. You have changed my life and turned it upside down and I will forever be grateful to you for that. Thank you for being loving and kind. Thank you for always looking out for your little brother Noah and choosing to play a hundred peek-a-boo games with him. Thank you for having such a grateful heart that a day at the park for you is the  most amazing day ever. I hope you never lose your sense of wonder and adventure. May you forever remain curious and inquisitive. May  you ask a million more questions and play a million hours more with your cousins. May you always be there for Noah to make him laugh, to read to him, to hug, and kiss him.

But before I end this, I do hope you that you eat more kasi you're so payatot. Always remember, a can of Pringles do not make a meal!
Love you Kuya 🙂