Strawberry Ice Cream – Php 25 per cone
The generous chunks of fresh strawberries dot every scoop of every friendly roadside vendor's strawberry ice cream. It's just 25 pesos per scoop too. No matter how cold it is, this is still  a welcome treat!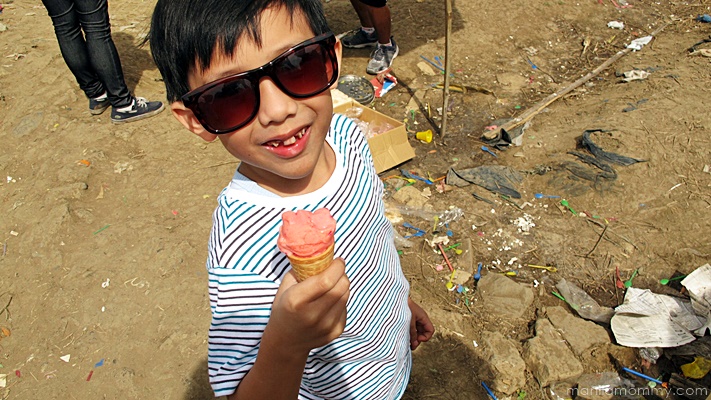 Baguio Longganisa Php 35-50 a dozen
Tasty garlicky sausage links with just the right amount of fat to lock in the flavors. This is best eaten with garlic fried rice and with a bowl of suka with sili (slurp!!) The Baguio Longganisa was an instant hit and became THE pasalubong to bring back home. We learned that we had to order a day in advance though because these babies sell fast! We ordered from our manang in The Country Place and she took care of all the ordering and packing and she knew the best stalls to get these. If you're planning to bring home a few kilos,  make sure to  pack a small ice box to keep the smell in and to ensure that the longgas stay fresh and firm.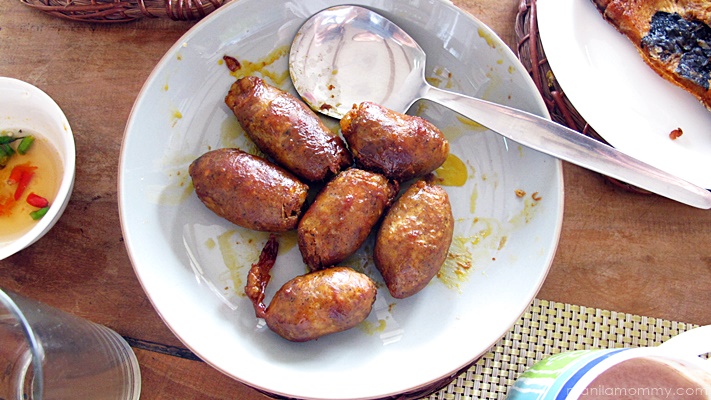 Happy Tummy

Happy Tummy serves Thai and Thai inspired cuisine at The Ketchup Food Community, a busy and popular place to go to to have great meals in Baguio City. The big crowd usually means that waiting times can go up to 2 hours. We were a big group of 14 and we waited for an hour to get our table at Happy Tummy.  We finally had lunch at 3pm. The wait staff however were engaging and the service is FAST. The food is delicious, served hot and the prices are affordable. It was easy to order additional dishes because the food was served right away which made up for the long wait time.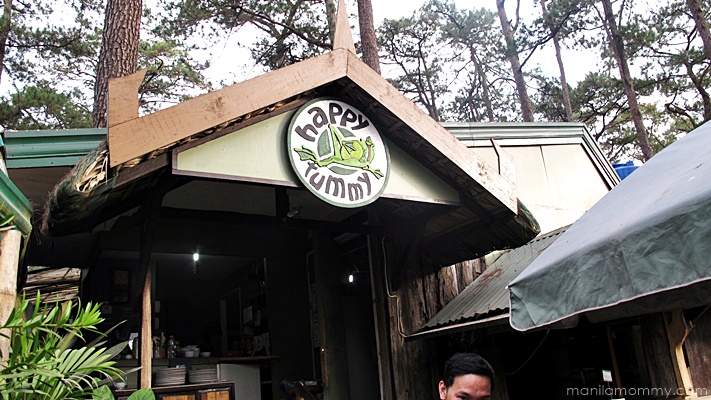 Happy Tummy serves Thai cuisine. We ordered the usual Thai fare that Pinoys love and they were all winners. Walang sayang ika nga 🙂 The best tip I can share when you go to Happy Tummy or Ketchup Food Community? Do not go to Ketchup Food Community hangry (hungry + angry!) because the long wait will just kill your experience.  Baguio is crowded and teeming with locals and tourists so I had a lunchbox filled with food for the kids. Noah had a ready bowl of oatmeal, cereals, cookies and milk so that he can eat wherever and whenever. David had snacks and water too and we always have Oreos in the car. Happy Tummy is also set-up as a roadside eatery/carinderia. Everyone sits on mismatched monoblock and wooden chairs but at least they have a high chair for Noah! Our big group made do with a sofa that was carved out of a large piece of tree. No one really minded though because the food was so good 🙂 Here's what we ordered:
Crispy Tilapia with Tamarind Sauce (large) – 250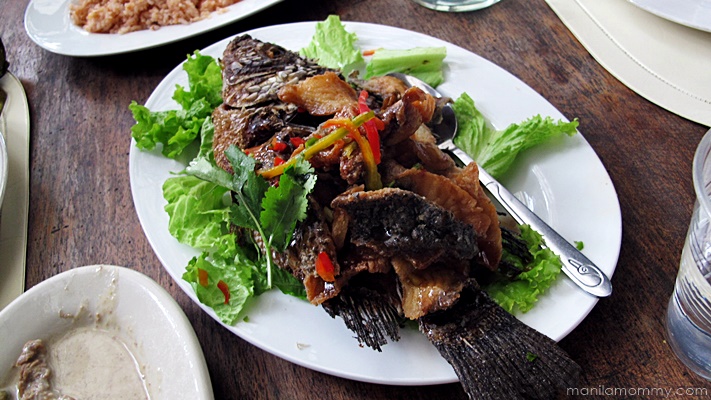 Pad Thai – Php150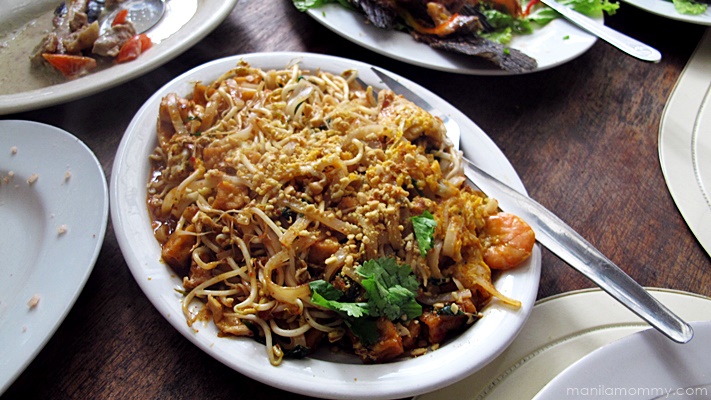 Chicken Pandan – Php150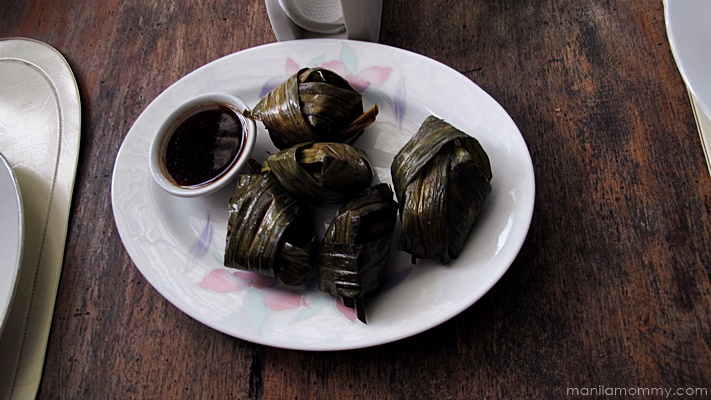 Beef Curry – 150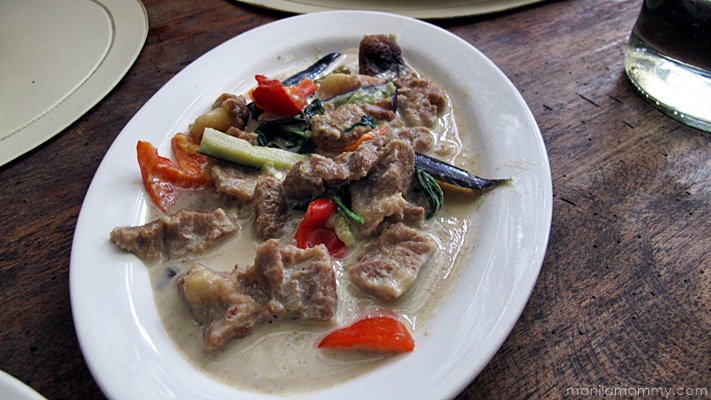 Bagoong Rice (Large) – 150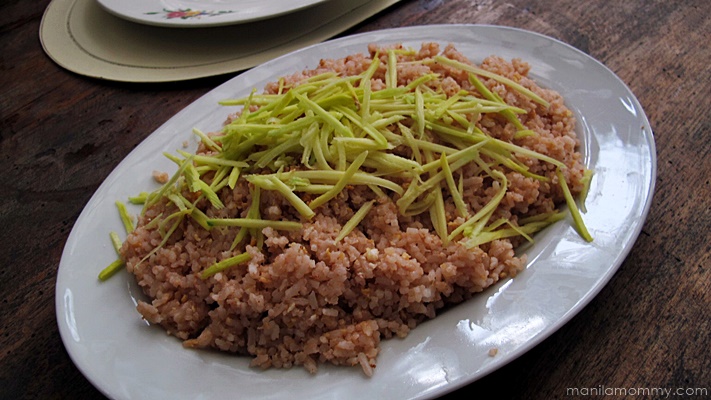 Roasted Marshmallows
We bought a huge bag of marshmallows as part of our baon. The house had long forks, which are intended for roasting. We burned a few marshmallows and saved the ones that were warm and brown enough to melt into a sticky gooey mess in our mouths. It was amazing and it was such a fun thing to do while we were warming ourselves up on a cold night.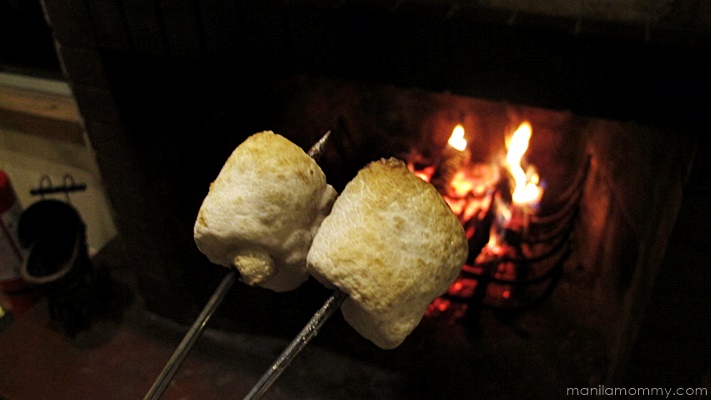 During our stay in Baguio, we also ate at Chaya, a supposedly good Japanese restaurant that Mrs. B highly recommended but left us all wanting. The food was not good at all and at 250 per order, we got burned! The staff was also frazzled for some reason so I guess we caught them at a bad time. I do see glimpses of what the dishes were trying to be so I probably would give Chaya a go again if we do visit Baguio soon. I'm not sure about Dan though because he really didn't like the food 😛 I love the place though as it was a house that was converted into a restaurant. The dining area is basically the living room and the original wooden panels and flooring were retained.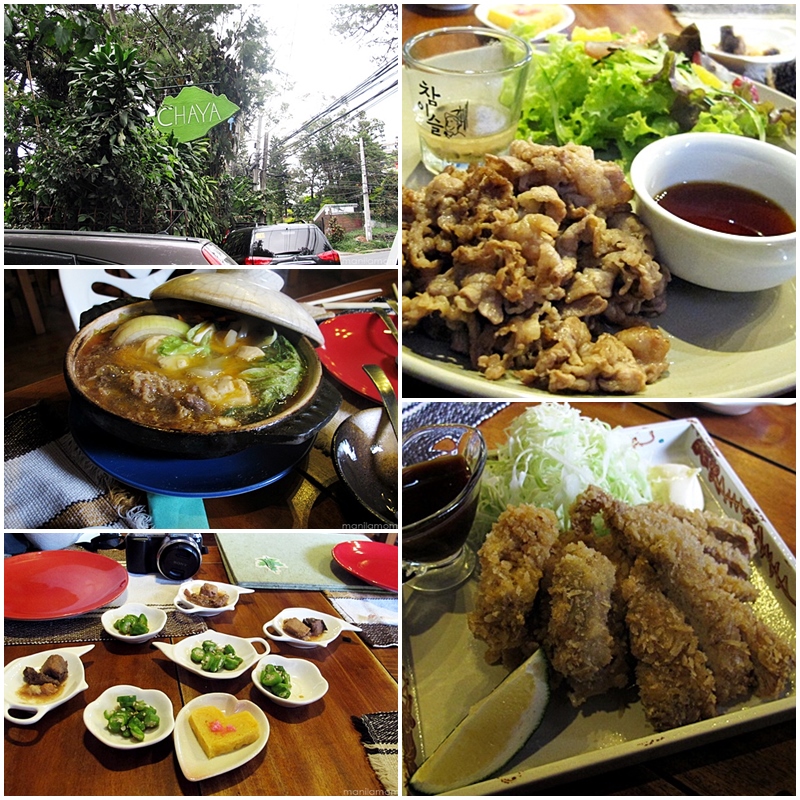 Ironically the best part of our meal was the free green tea ice cream with red bean which was served in a teeny tiny bowl.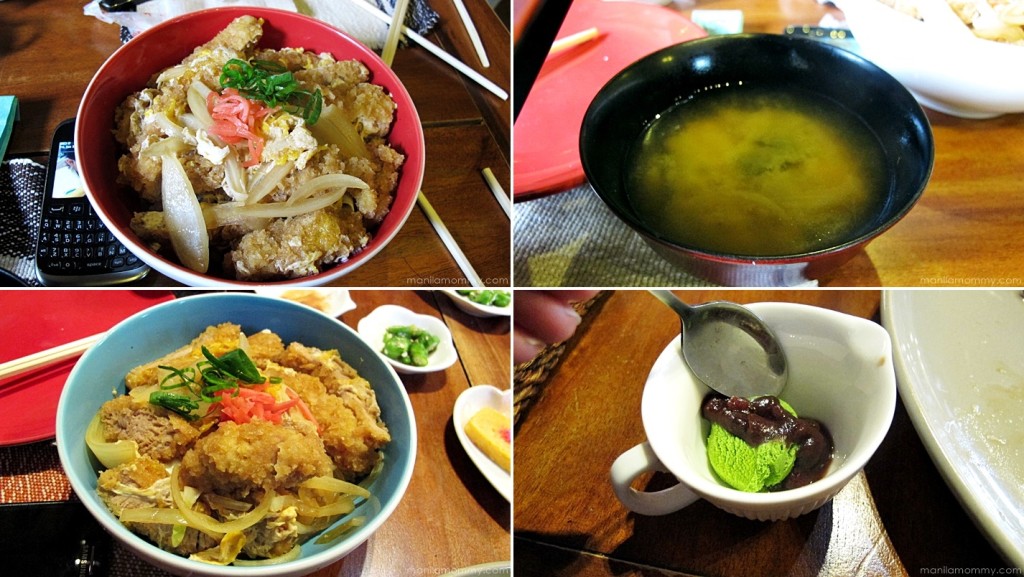 We also wanted to try the Strawberry Shortcake at Vizco's (Camp John Hay, Ayala Technohub) but they were all out when we got to the cafe. So that was a bust haha!
Before I forget, The Bistro at Station Hill, also in Camp John Hay at Ayala Technohub is a good reliable resto to eat in while in Baguio. We had our first breakfast there and the food and coffee were excellent. They have Baguio Longganisa, brown mountain rice and excellent coffee. Be sure to order refills of their coffee  so that you'll be revved up for a good round of roaming and eating in Baguio 😉
With all that said, I feel that there are still so many good eats to be had in Baguio. With the travel time at 3 hours, Baguio doesn't seem so far anymore and it's a place that I see our family visiting quite often.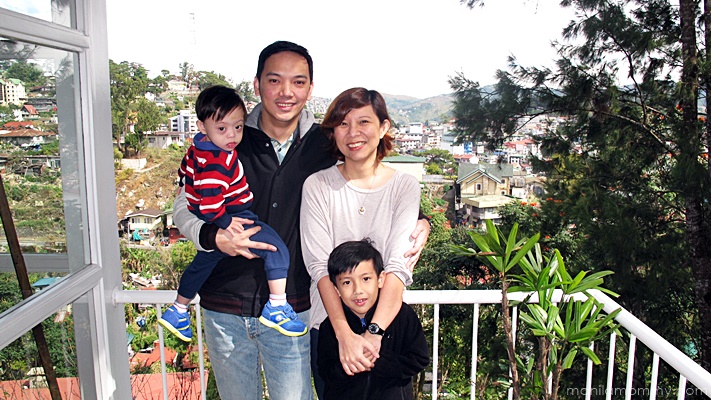 So for our next trip to Baguio where would you recommend us to eat?