I was recently sent to Hong Kong for an overnight trip to visit clients and attend a conference. All the time, during the trip, I kept telling myself that if I was in my mid-20a that I would have loooved this trips. But nope, I'm in my late 30s na and the early flight plus all the walking I did to and from buildings made me feel like I was a cast member of The Walking Dead (lamang lang ako ng ilang paligo)
I only had few free hours after client meetings but even with my sore feet, I changed into my Yosi Samras and did a little bit of exploring. I love Hong Kong. To me it's the love child of Ayala Ave and Binondo on steroids and shabu but without the traffic. In other words, I love it!  I wish I could go back with Dan soon and just explore the city and go on a self-guided food tour. Mas ok sana pag may shopping kasama no? Haha!
But until the next business trip, I have these memories to go by:
A mobile mister softee in one of Causeway Bay's busy streets.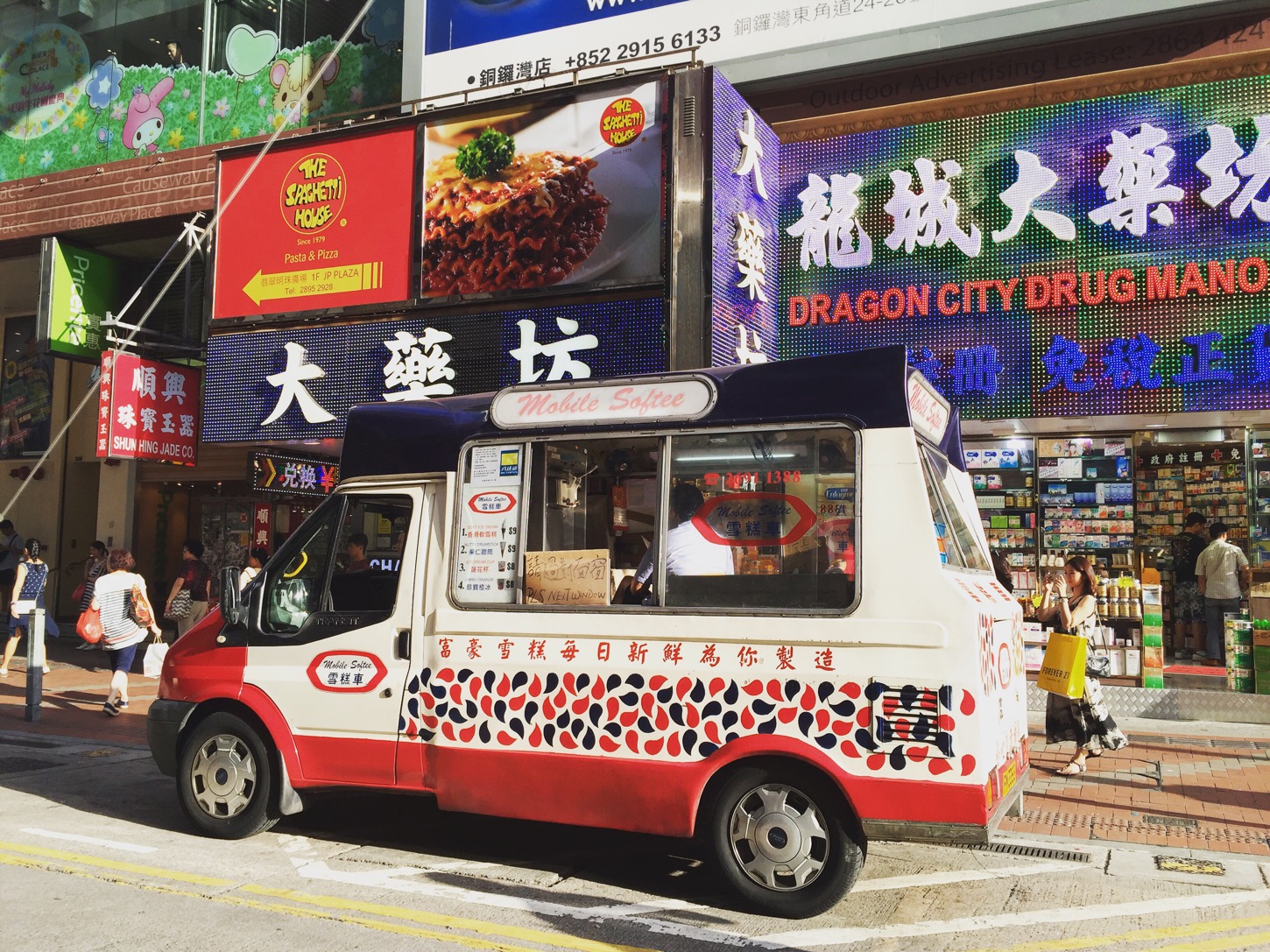 An amazing view of the peak. I took this while waiting for my client at their conference room.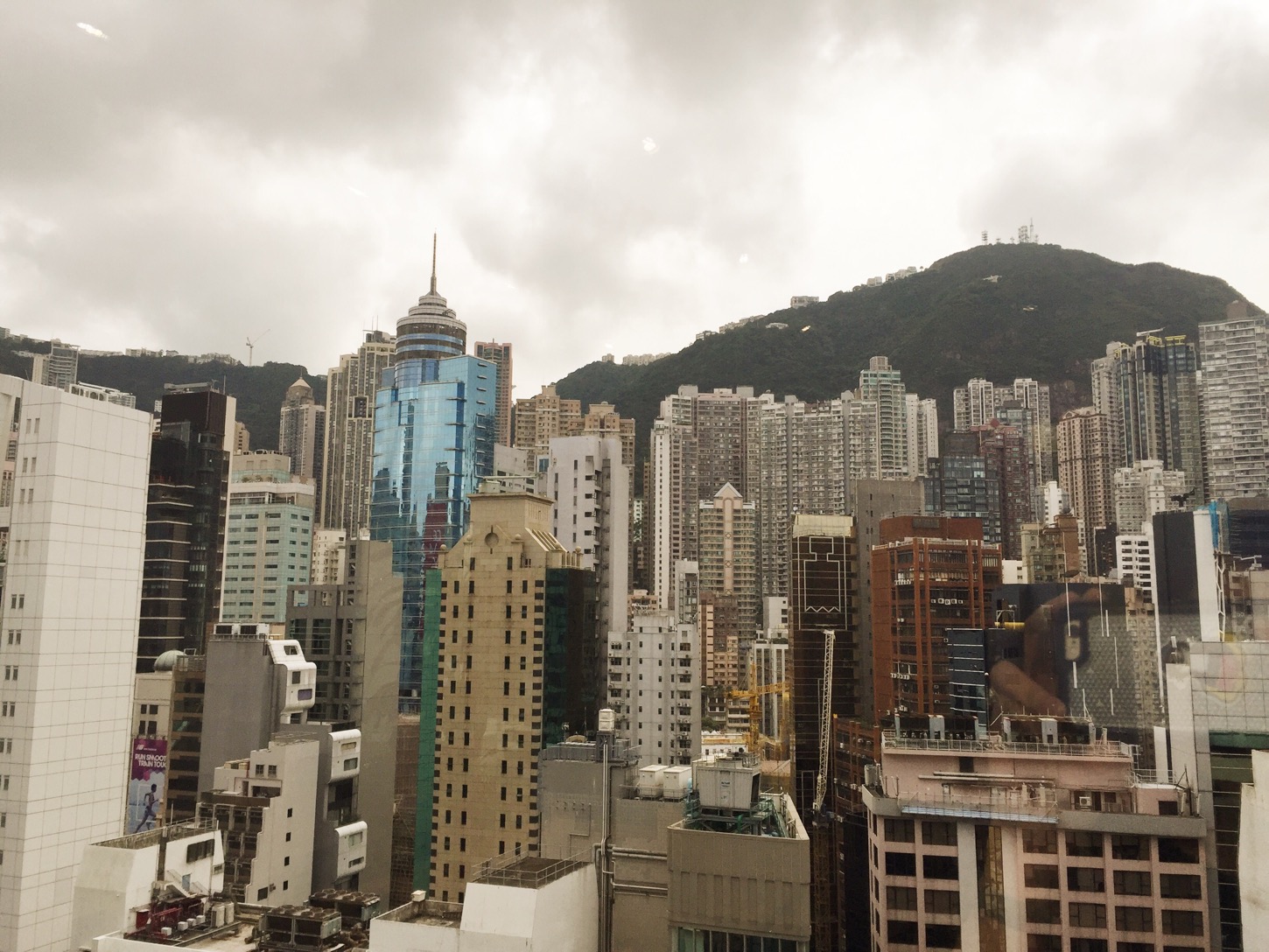 Matcha desserts at Gum Jeng, also in Causeway Bay, near Excelsior hotel. This choco matcha waffle is amazing!!!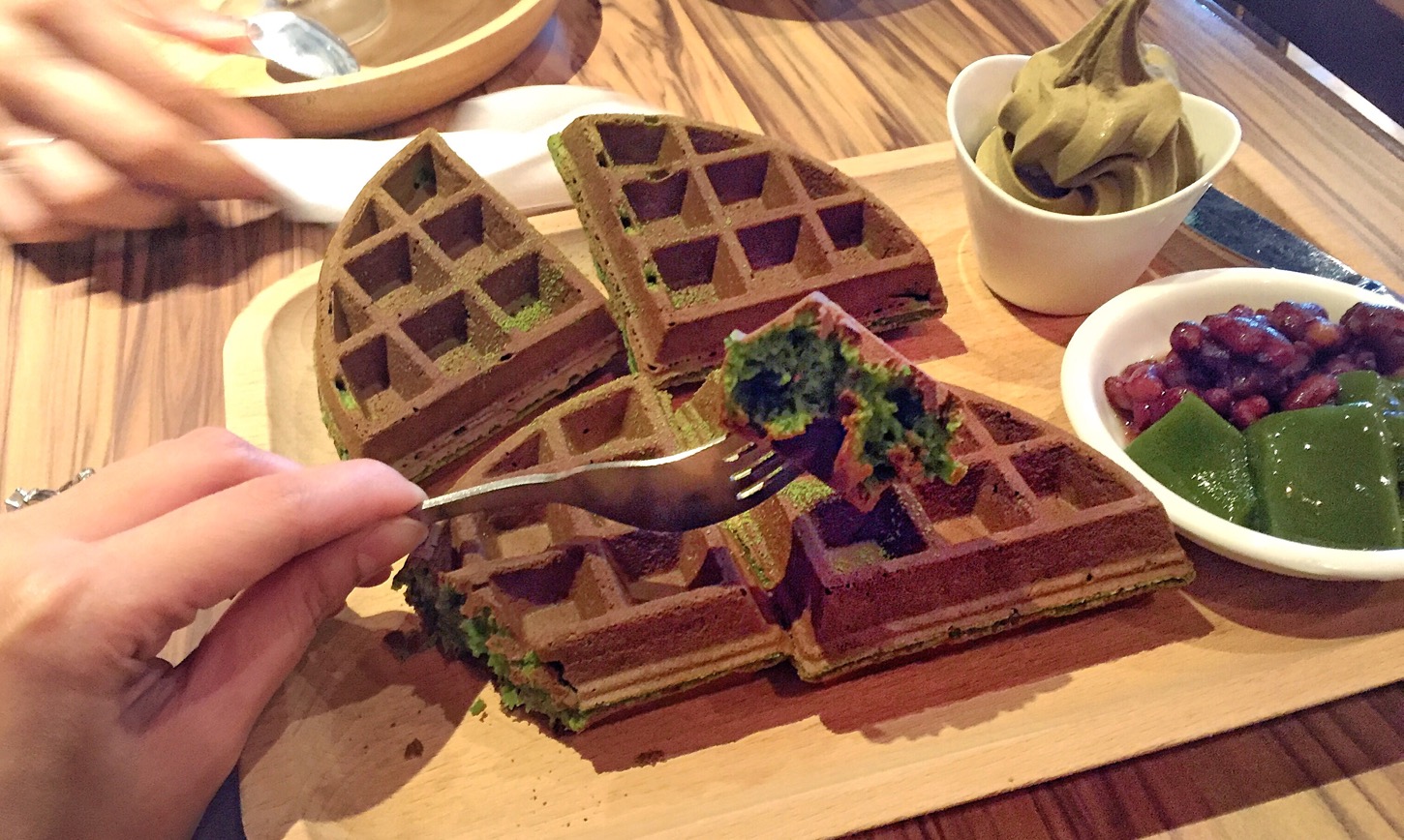 Loot from Sasa. I never knew they sold samples! I got a couple (the SK-II eye mask and the Estee Lauder eye cream) of samples to try out at home. Its the same principle as those beauty boxes where you get to try samples. But in Sasa, I chose my samples!! Heehee! I also bought my k-palette eyebrow pencil (cheaper in HK by Php300!) and a fun facial mask.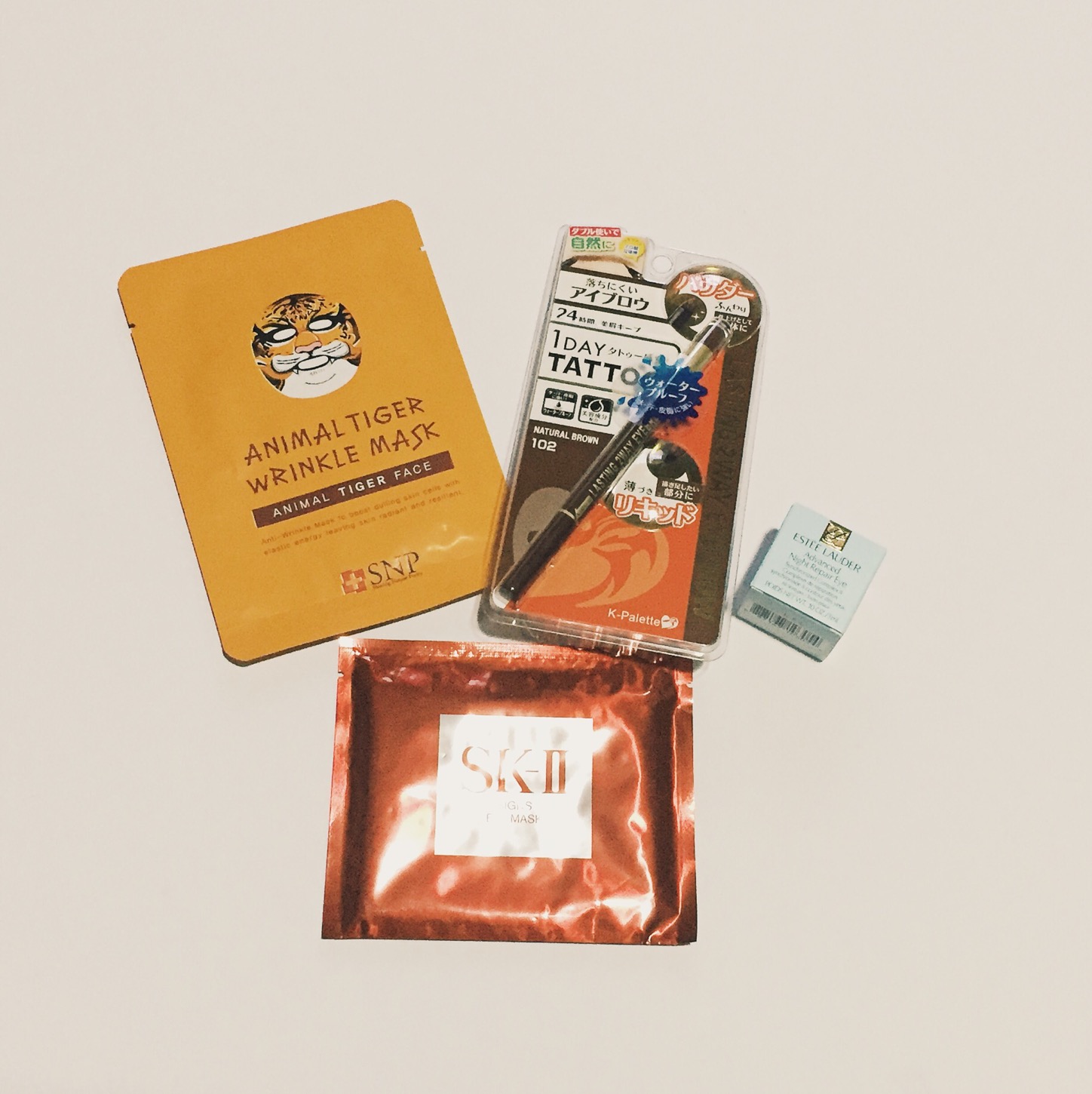 Saboten at the airport. Saboten everywhere, anytime is always a good idea!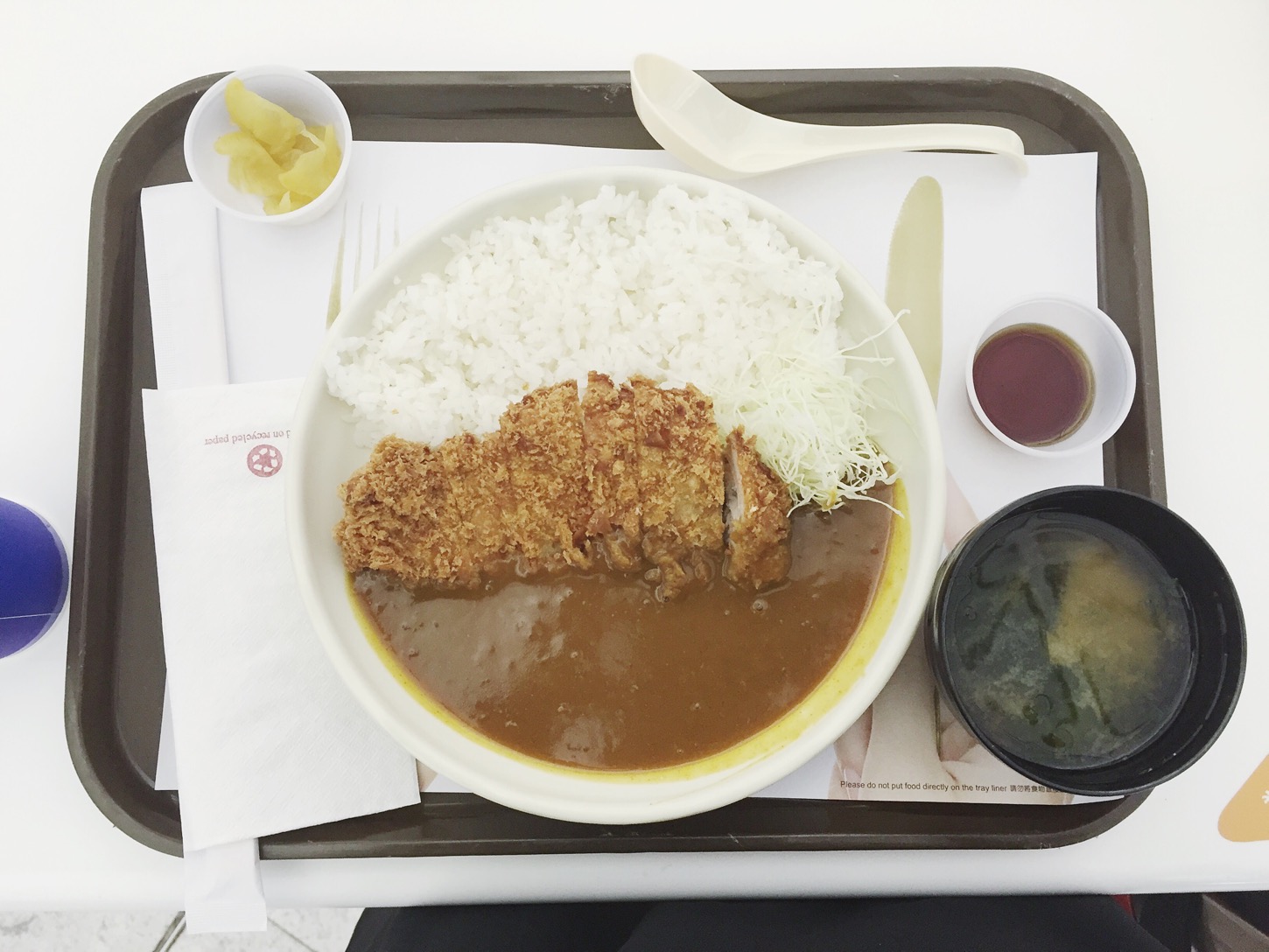 It was a whirlwind trip. Im still recovering from it honestly #tanderproblems hehehe