One of the best news this shopping mama ever received was when H&M finally opened here in Manila. H&M is a must stop during my overseas trips because it's a great store to stock basics and get great on-trend items. When H&M finally opened, you bet Dan and I headed to Megamall to check out all the good stuff we can buy for us and the kids. I also love that H&M Home is here too. I bought so many gift items from this line last year and window shopping at this area is one of my favorite things to do when we go malling.
I don't think I could love H&M more but last week,  my friend Tin  (she writes one of my favorite local fashion blogs ever) invited me to the H&M showroom in Makati. HOW CAN I SAY NO??? I've never been to any fashion brand's showroom ever! Tapos first time ko pa H&M? Halleluia! Haha!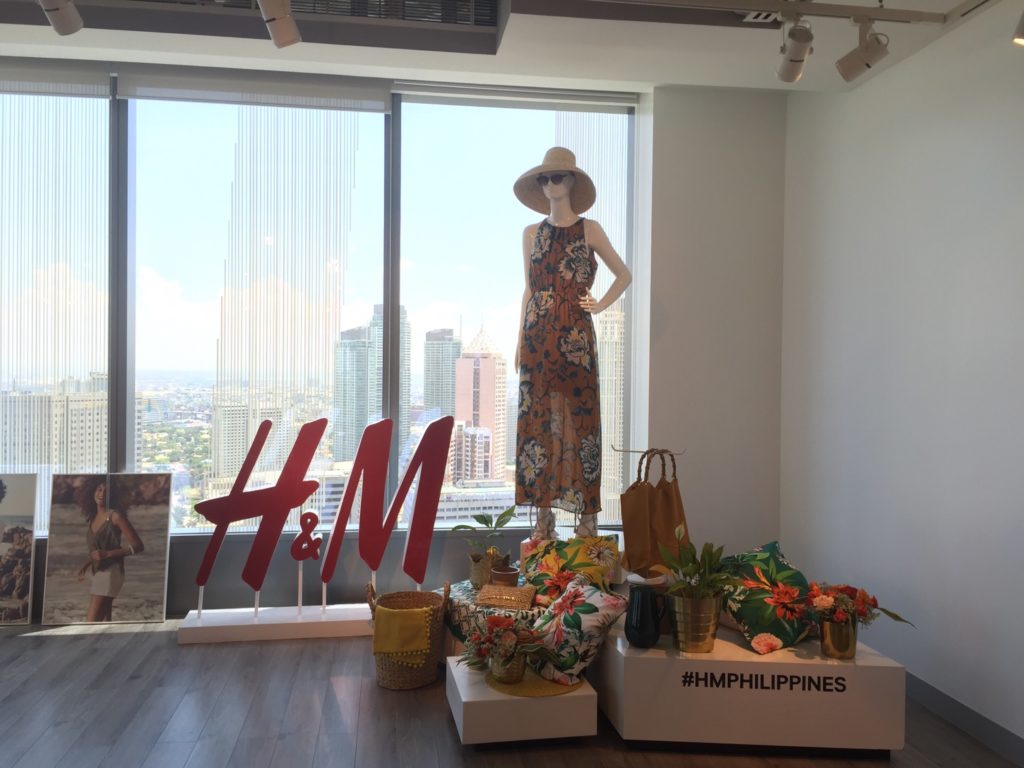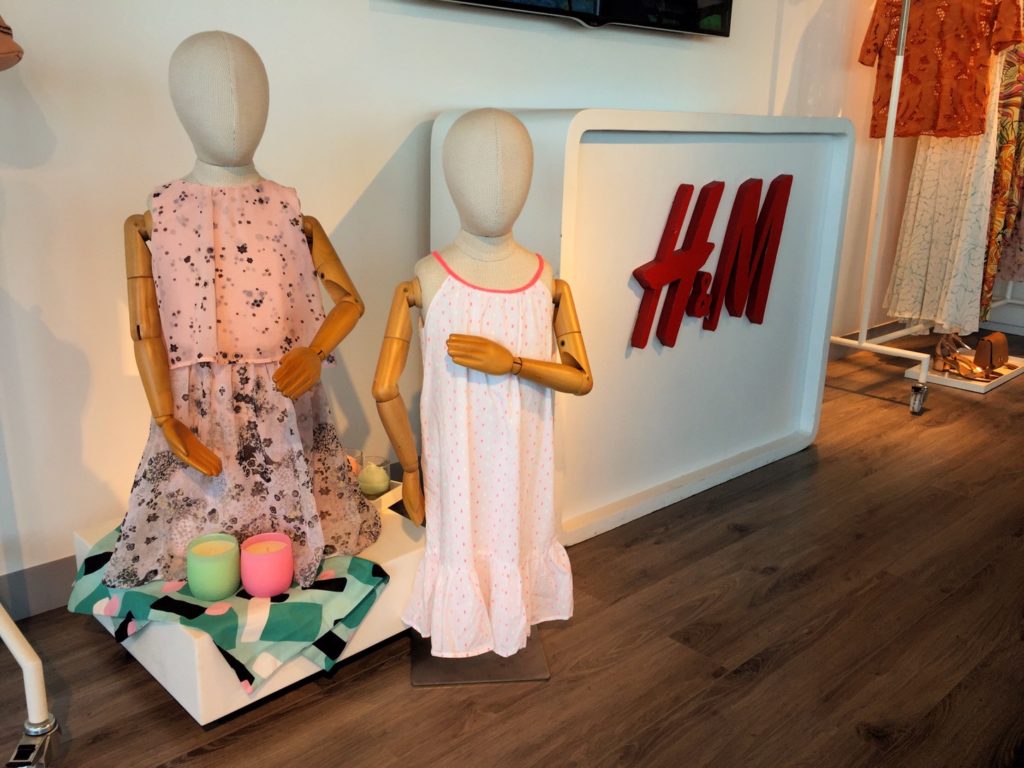 So I walked over to H&M's super cool showroom during my lunch break and met up with my other friends, Eli and Jackie.  Our very gracious host was Nikki Verzo, Press Room Manager of H&M Philippines! She made sure the champagne was flowing while we were all fawning over H&M's summer collection. Thank you so much Nikki for the amazing afternoon!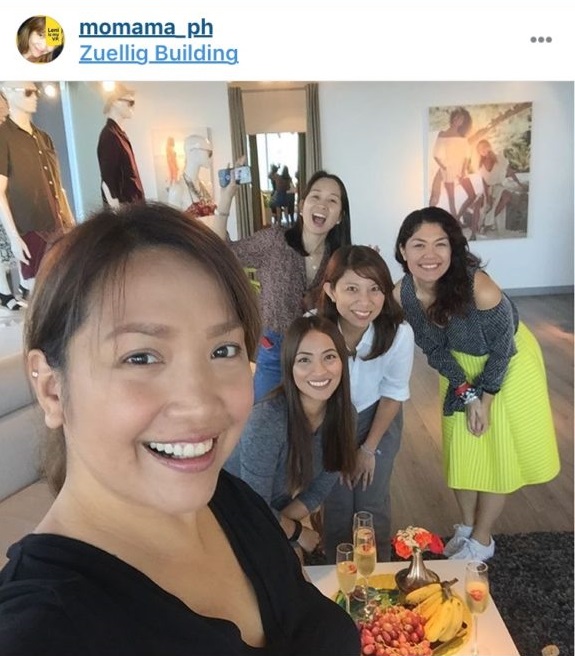 It's hard not to fall for H&M's summer collection. The Philippines is perpetually summer weather anyway and H&M is the best place to shop for easy pieces that will fit perfectly whatever you have in your closet.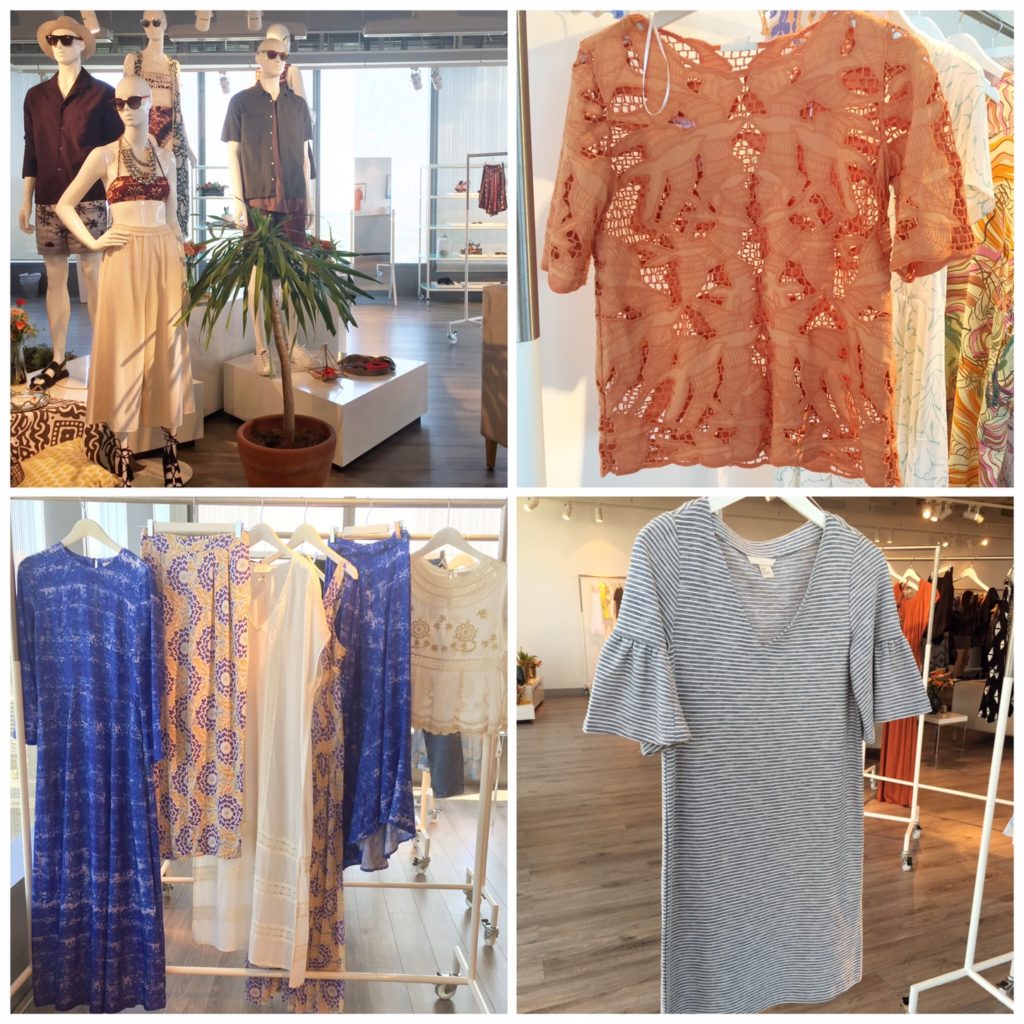 The accessories are on-trend too. There were mandals, lace-up flats and sandals and adorable straw clutches.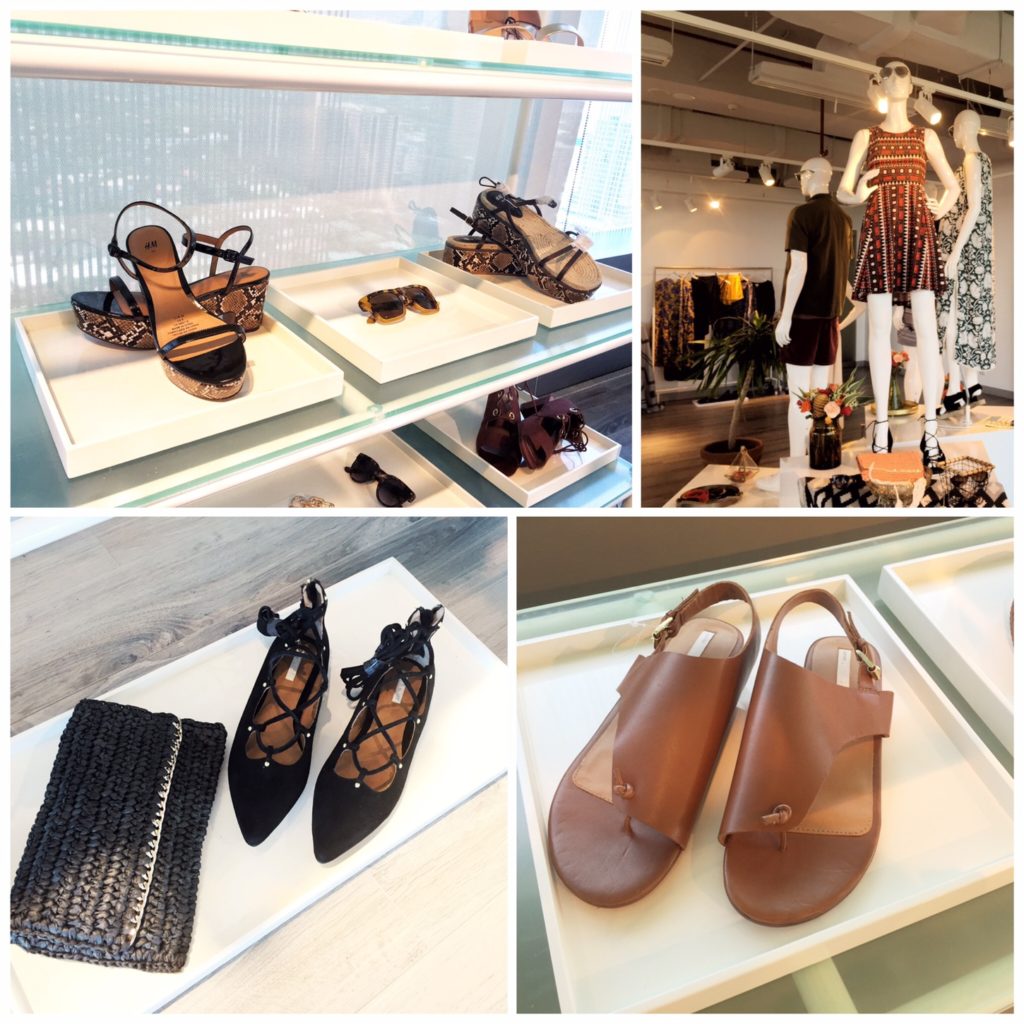 Our picks for the afternoon reflected our personal styles and personalities. H&M really does have something for everyone from minimalists like me to boho donyas like Eli 😉
Jackie used a one piece black swimsuit and built her look around it with  a pair of distressed denims and a nude long vest.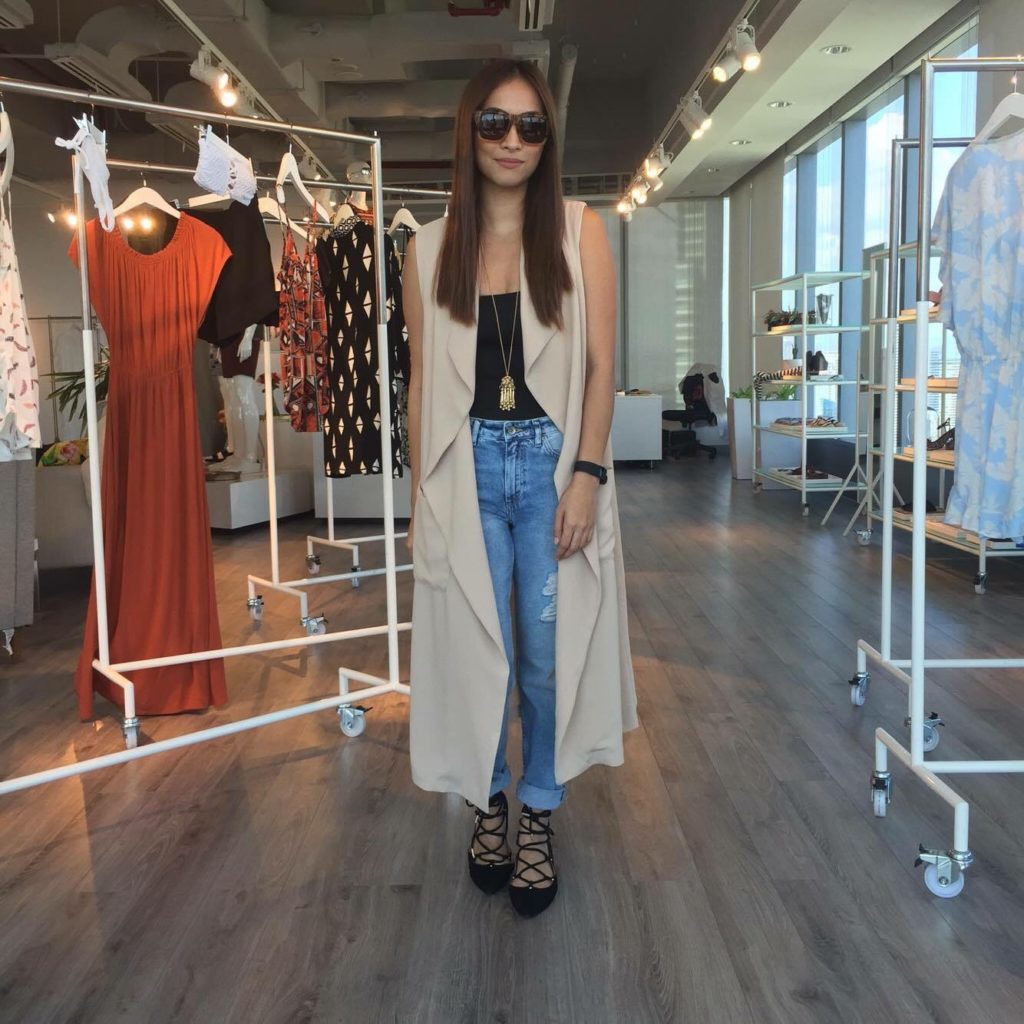 Tin spied a pair of mustard shorts then picked up a white embroidered top and a scarf that's perfect for travelling to complete her ensemble.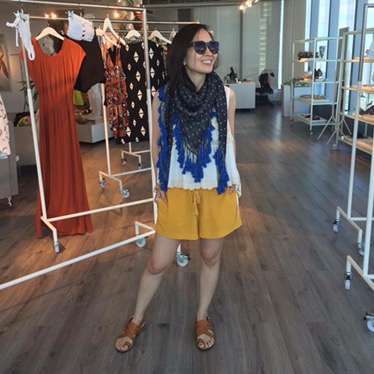 Eli gravitated towards this colorful caftan which she wore with heels and also with white sneaks! It was so easy and breezy but she pulled it off like the hip donya she is.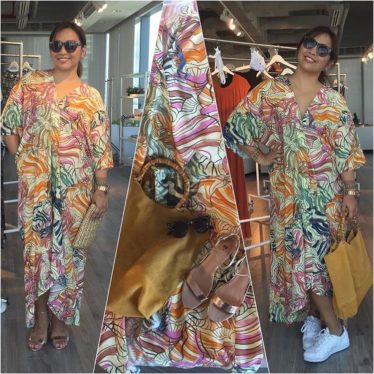 As for me, I found a rack in the showroom that was filled with clothes that were navy blue, white and had french stripes. Those were my colors and this striped dress called out to me. I love the low neckline and the flouncy sleeves just added a little bit of fun into an otherwise somber palette.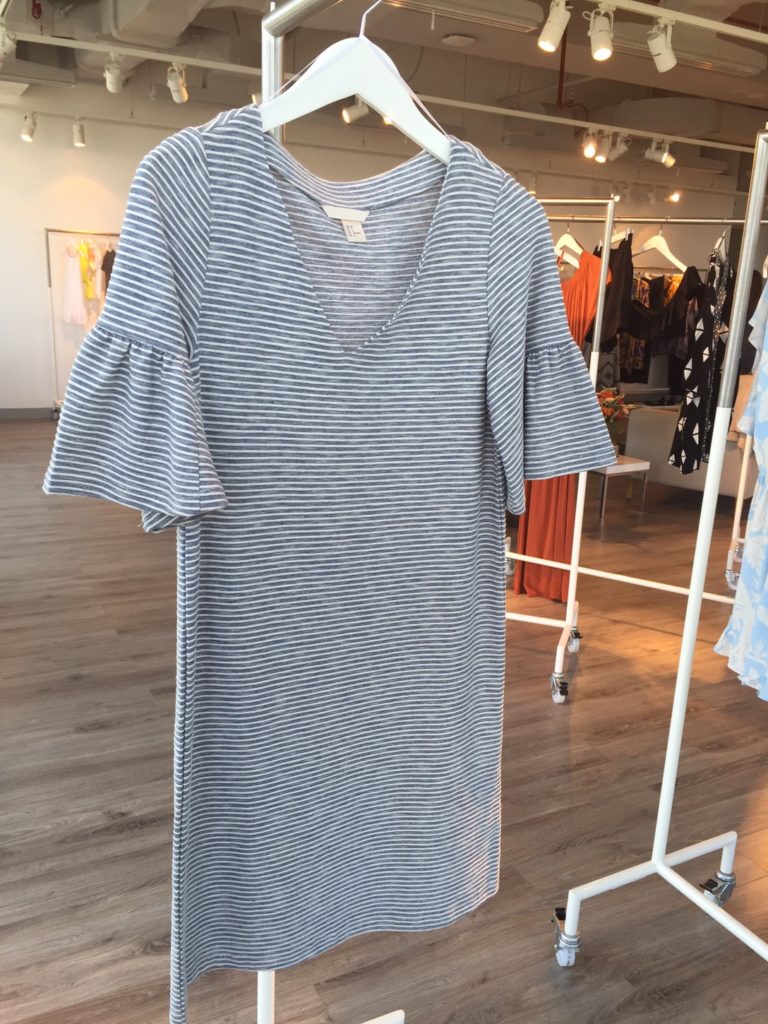 I tried it on and I posed and well… I just had too much fun haha! My sandals were from the kids collection, my feet are narrow size 6's that's why I can still find shoes in the kids section of most brands heehee.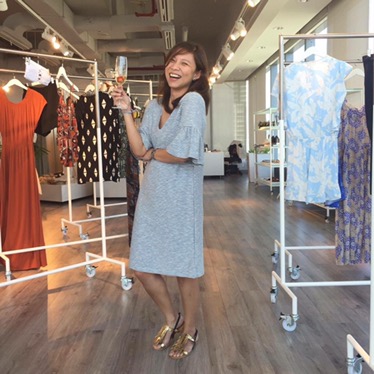 H&M's "Foreve Summer" summer collection is out now and as you can see, they have something for all of us moms who are in need of fun, easy additions to our mommy staples in the closet.  Happy shopping guys!
Stay updated with H&M Philippines by following them on Twitter (@hmphilippines) and by bookmarking their website (http://www.hm.com/ph)