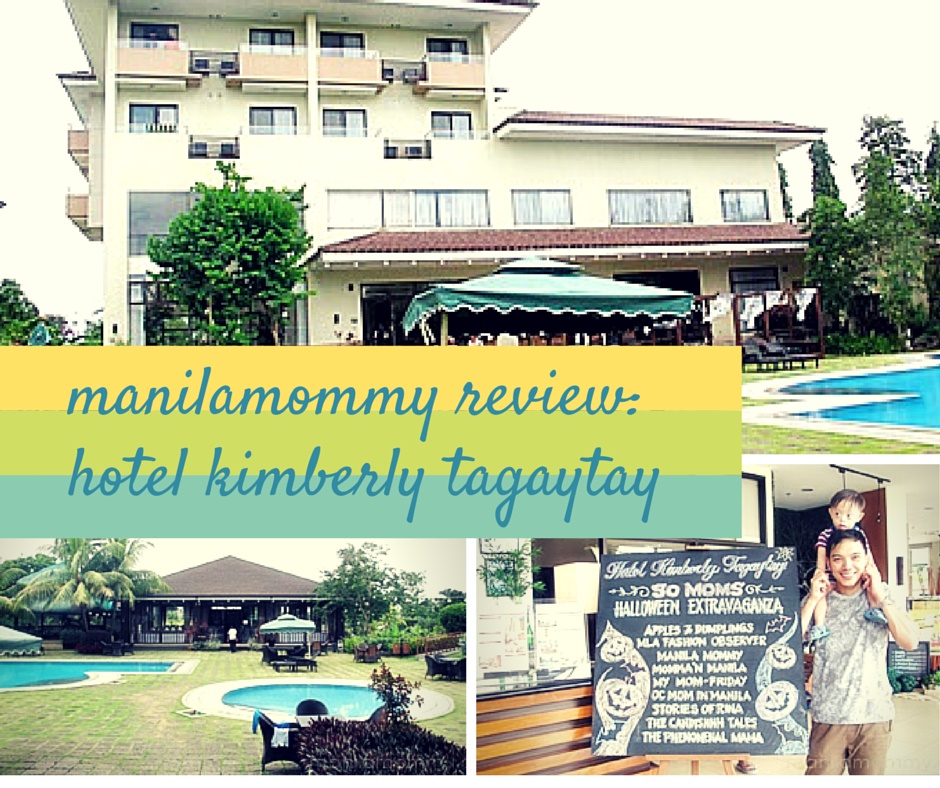 Our Halloween this year was spent with good friends from the blogging community as part of Oreo's Trip or Treat event. Dan and I filed our vacation leaves, Noah skipped his therapy for the day and David was absent from school and we all hied off to Tagaytay for a fun day (and night) at Hotel Kimberly.  I only heard about the hotel from friends who all gave us positive feedback. They were also telling us about the petting farm, which I really didn't think much of.  When we finally got to Tagaytay and to Hotel Kimberly, I was really happy with the venue and I felt that we finally found THE place that's a great fit for our family in Tagaytay.  When we arrived and toured the venue, both me and Dan were asking each other, "Bakit di natin alam to?! Ang ganda pala dito!!"
Before I share with you the 3 reasons why we will choose Hotel Kimberly the next time we stay Tagaytay, there's one thing that this hotel doesn't have – a view of the Taal volcano. Not having the view though was not a deal breaker for us because we can go out of the hotel anyway to get the view. But as a family with a pre-schooler and a toddler here the three things in Hotel Kimberly that we appreciated the most:
Location:
The hotel is at Amadeo Road, Barangay Kaybagal North, Crisanto M. De Los Reyes Ave, Tagaytay. Coming from the highway, turn right at Petron, just follow the signs and in 5-10 minutes you will reach the hotel.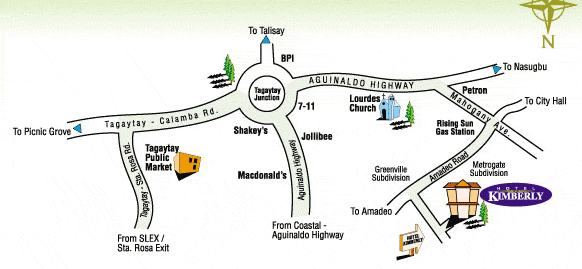 I love that the hotel is away from the highway so the area is quieter. However, all the major attractions/destinations in Tagaytay, like the Sky Ranch are just 5-10 minutes away. The hotel has two swimming pools – one for the adults and a wading pool for kids, a petting zoo and a playground area that the kids really enjoyed. It's a relaxing retreat after a hectic day of driving and sightseeing.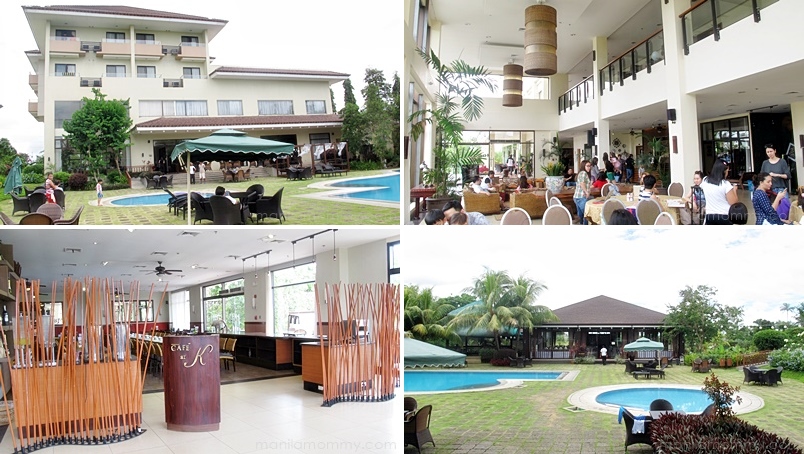 Amenities:
The rooms!! We got a Premiere Suite for an overnight stay. The room was very spacious and had two queen sized beds with fresh white sheets and a full sized bathroom, which did not have a bathtub unfortunately (note to self: ask for a room with a bathtub next time!) I've been told that the rooms have all been recently refurbished and it was pretty obvious that our chairs had new upholstery and that the room had a fresh coat of paint.  The floors were not carpeted though, and only had tiles. Our room can probably fit 5 adults so if you're looking for a place to crash with your family and/or friends, look for this room. The Premiere Suite is Php 7,700 per night with free breakfast. Wi-fi is also free to all guests. Kids below 12 years old stay for free! The hotel has a cafe,  Cafe K which serves familiar Pinoy food  at very affordable prices.

I also got a chance to check out the Deluxe room which is at Php6,500 per night. The Deluxe has one queen or two twin beds but the room I saw had a queen. The bathroom is also big and spacious and this one that I checked had a bathtub too.

Family Friendly Facilities:
Petting Zoo
This is what will make us book Hotel Kimberly again. When I heard about the petting zoo, I was expecting a few animals in small cages that the kids can probably look into so that at least they'd get familiar with farm animals.
Nope. The hotel's petting zoo is AMAZING! They had so many animals which were very well cared for. Some of them were roaming around while some were in big cages. It was so fun seeing the kids "interacting" with the animals. They were able to feed them and pet them and the caretakers were just nearby too, ready to help the kids out (or the animals haha) The collection of farm animals were also so varied. My favorite were the goats and rams which are free to roam the farm.
They also had peacocks, owls, parrots, and pot bellied pigs. The kids spent at least an hour and a half at this area and they were so happy feeding the turkeys, ducks and chicken. It was such a new experience for David and Noah and the rest of the kids.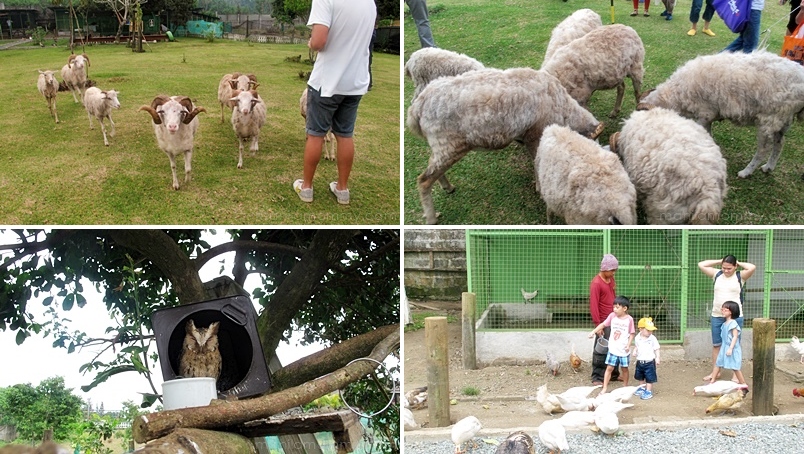 Game Room/Fitness Room

We spent a good part of our first day at the Game Room where we had our Halloween Party. The game room is spacious and is carpeted. It had game tables and a small playset as well as Little Tikes cars and toys to keep toddlers like Noah busy and happy. The Game Room also has a couple of gym equipment so you can burn the calories from all the good eating you will be doing in Tagaytay.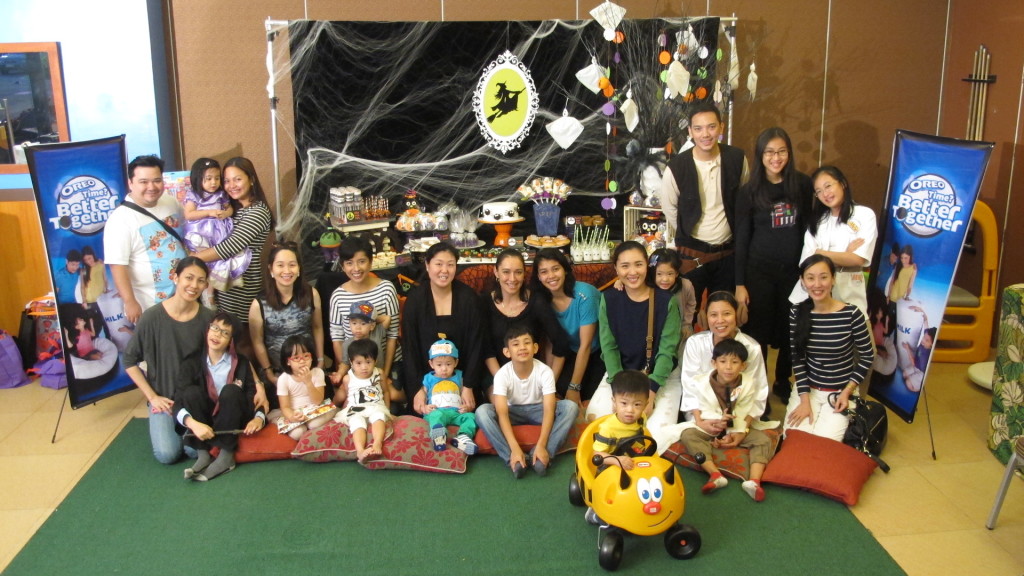 Allow me to share with you too the amazing set-up done by Mish, Cai and Tina. They were the ones in charge of the desert table and they did an AMAZING job with the set-up. The desserts were also so delicious! Ang galing galing!
If you want the full details of what went on with the dessert table below here are the links to Michelle, Tina and Cai's posts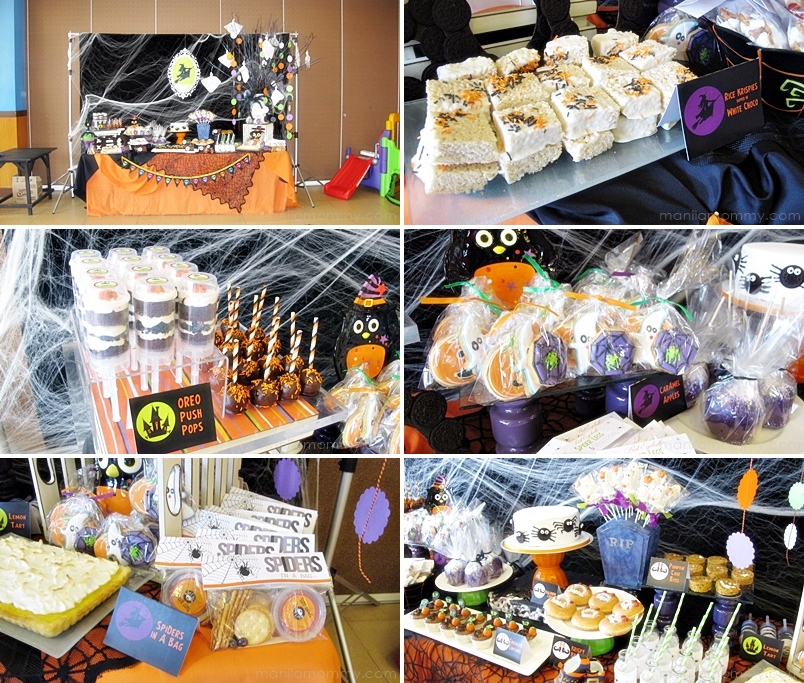 Playground!!
The huge playground was a big win for the kids in our group. There are also obstacle courses and a volleyball court for the "big kids" to enjoy especially during team building exercises. We could leave the kids here the whole day and they still would not get enough of it. Also there's just a lot of room to run around and play games in at the Hotel either at the grounds or in the play room. Ang saya lang ng mga batang nagtatakbo! (These city kids heeehee)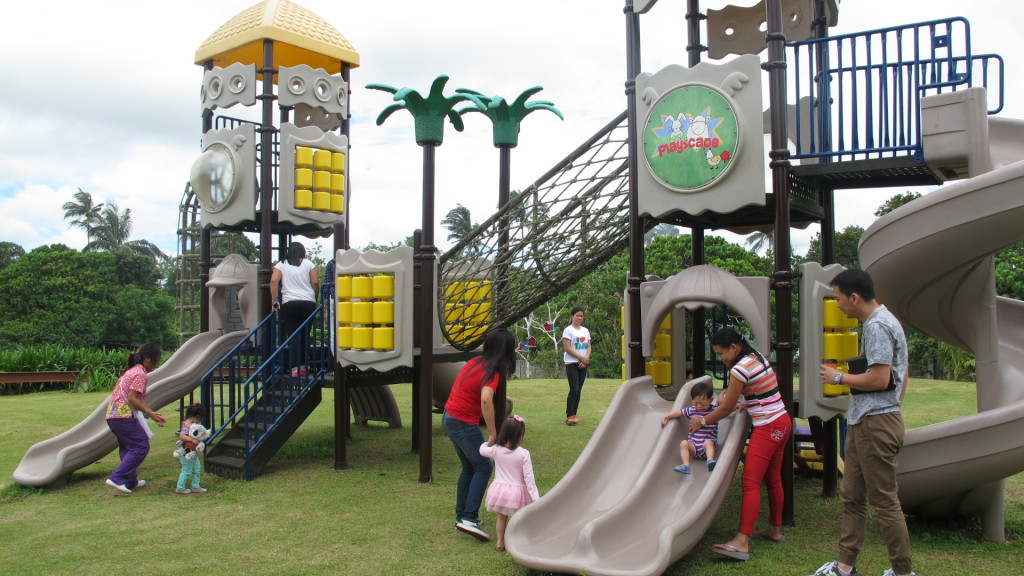 Gelli and Noah (and Ate Ann)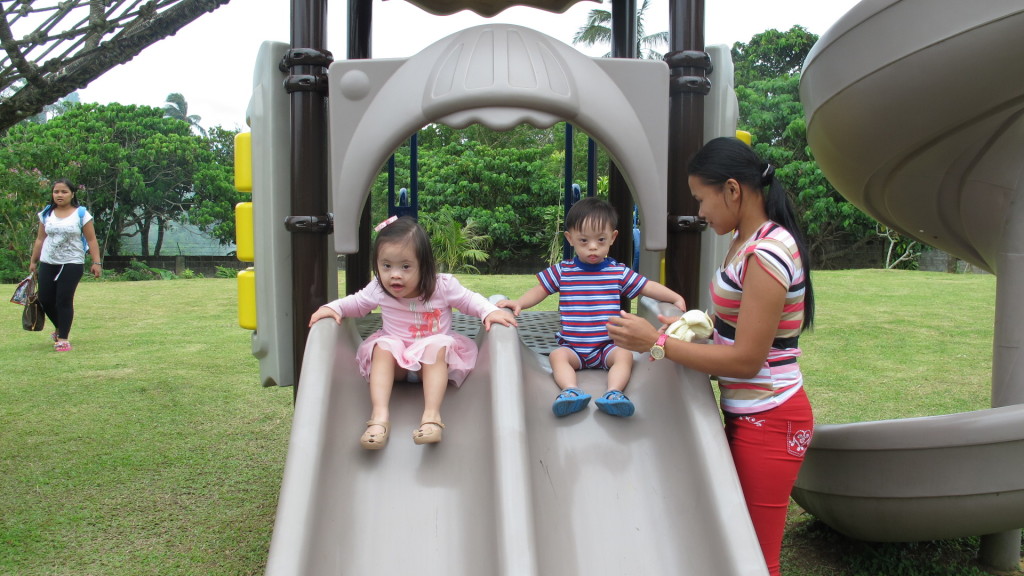 These three  big things make Hotel Kimberly a "must book" venue if we ever find ourselves in Tagaytay again. A good friend booked a room a few weeks ago and told me the petting zoo now has a pony!!!  Time to go back!!!