Last weekend, we went to Tagaytay with some friends for some much needed R&R. One friend of ours suggested we book Hotel Monticello in Tagaytay. In a nutshell, WE LOVED the hotel and would highly recommend it to friends who are looking for a place to stay in Tagaytay.
I booked our room online via their website http://www.hotelmonticello.com.ph/ You're only charged 10% of the room rate when you book online and you settle the balance upon check-in. I got the Deluxe Twin room for only Php5,219.41
(The view from our car….ang dumi na pala ng windshield namin!!! hahaha)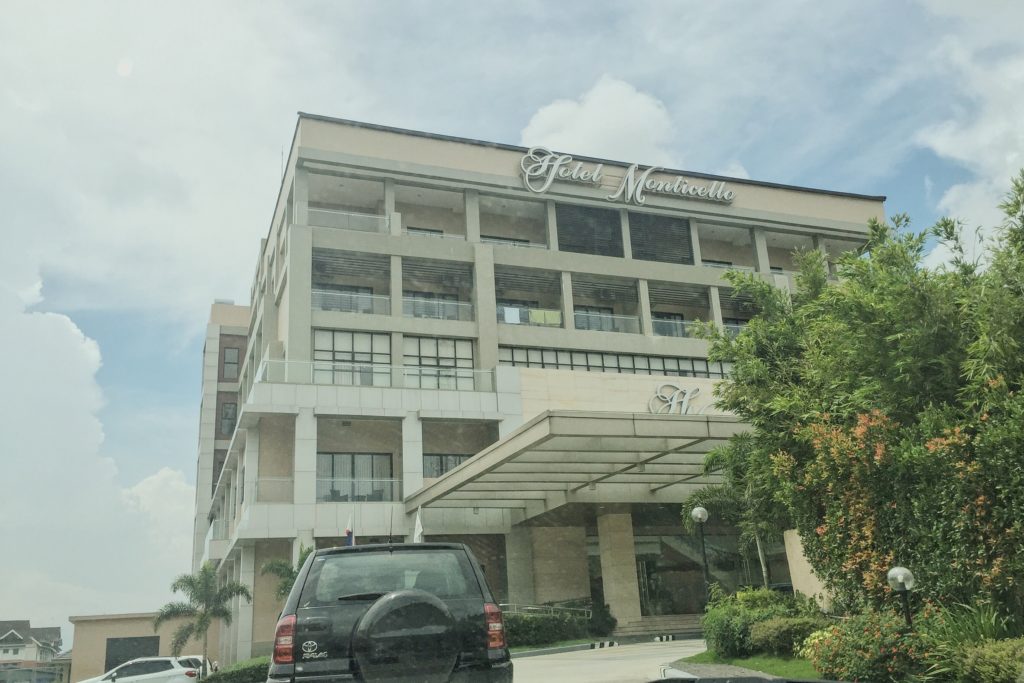 The hotel is brand new and it opened in late 2015. Here's a quick rundown of why the hotel is one to consider when you're looking for accommodations in Tagaytay soon:
The Highlights: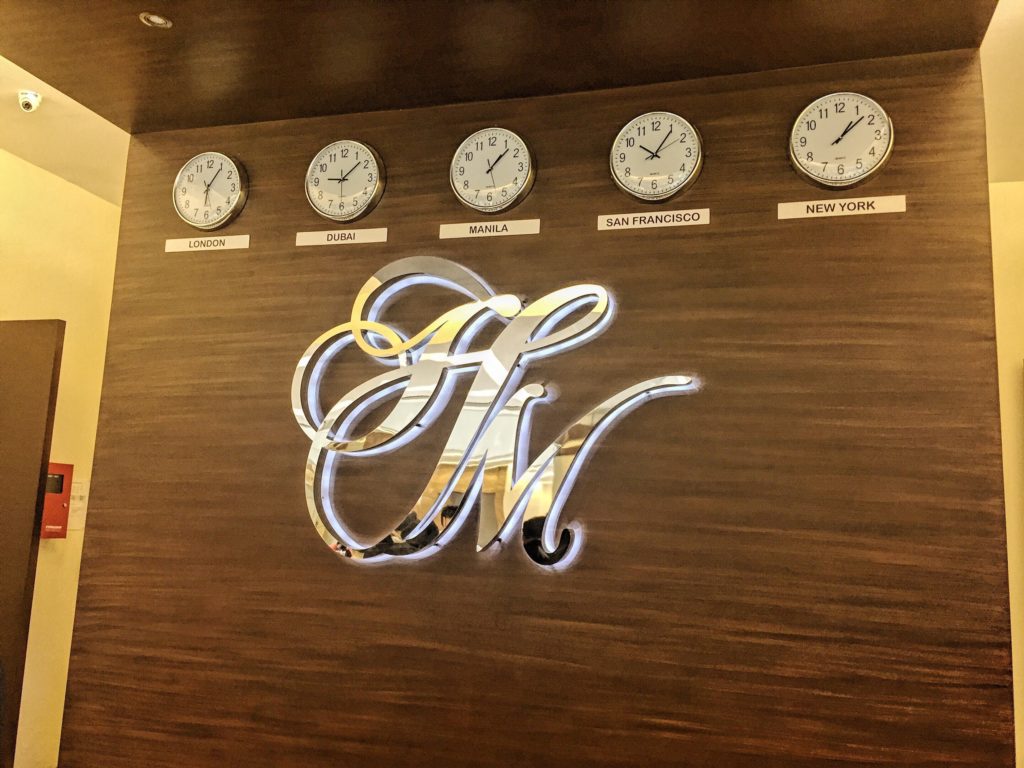 Accessible (it's by the main highway and is just a few meters after Mushroom Burger)
Excellent service
Clean rooms and comfy beds
For rooms with twin beds, you can take away the bedside table in the middle of the two beds and make a big bed so that your family can sleep comfortably. I forgot to take a pic of the actual room before we arranged the beds hehe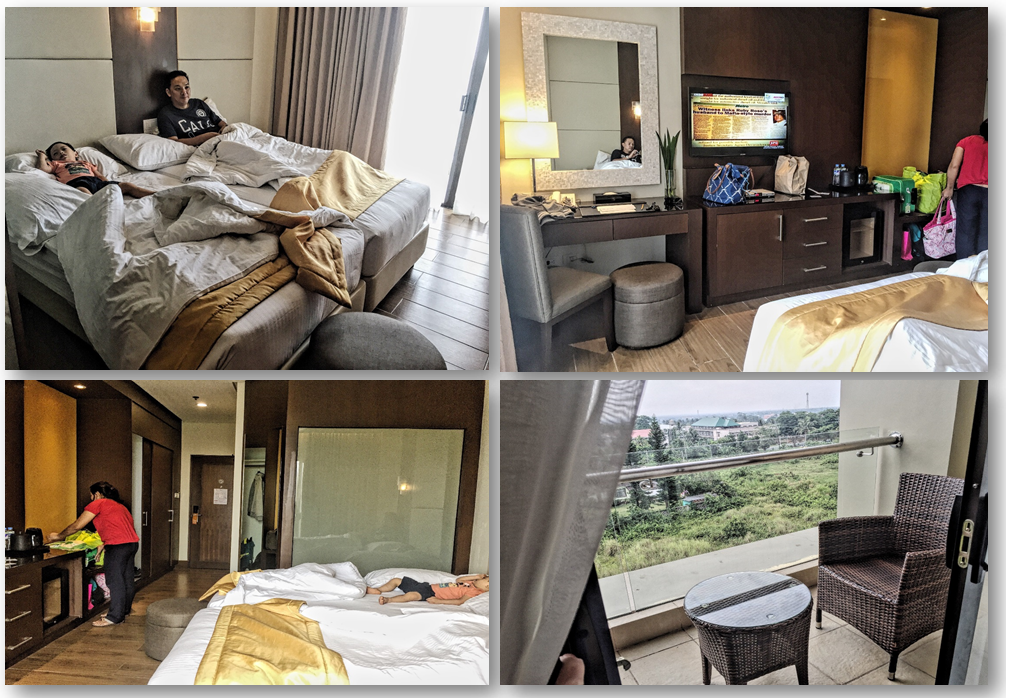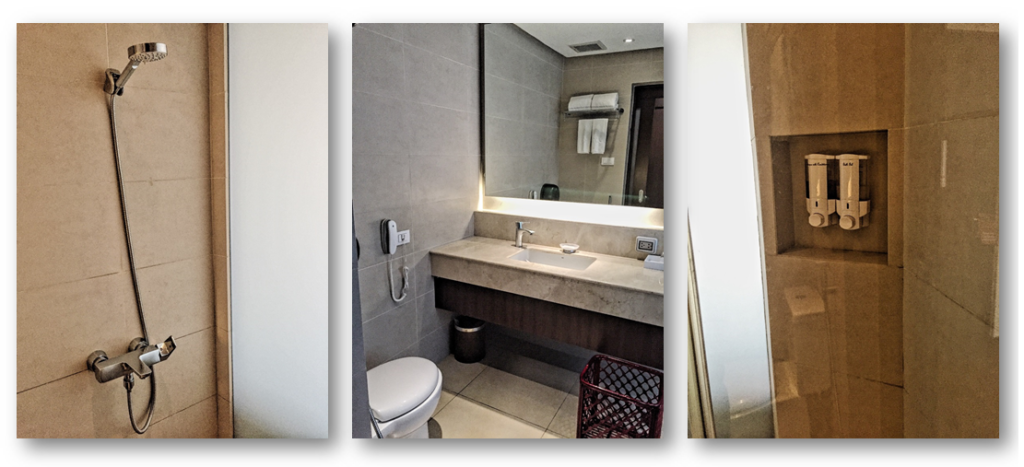 HEATED POOLS! (this is so awesome, the kids swam from after lunch and didn't come out until it was almost 5 in the afternoon) We also brought our own snacks and drinks and we didn't get charged for corkage. We also had our after-dinner drinks at the pool side.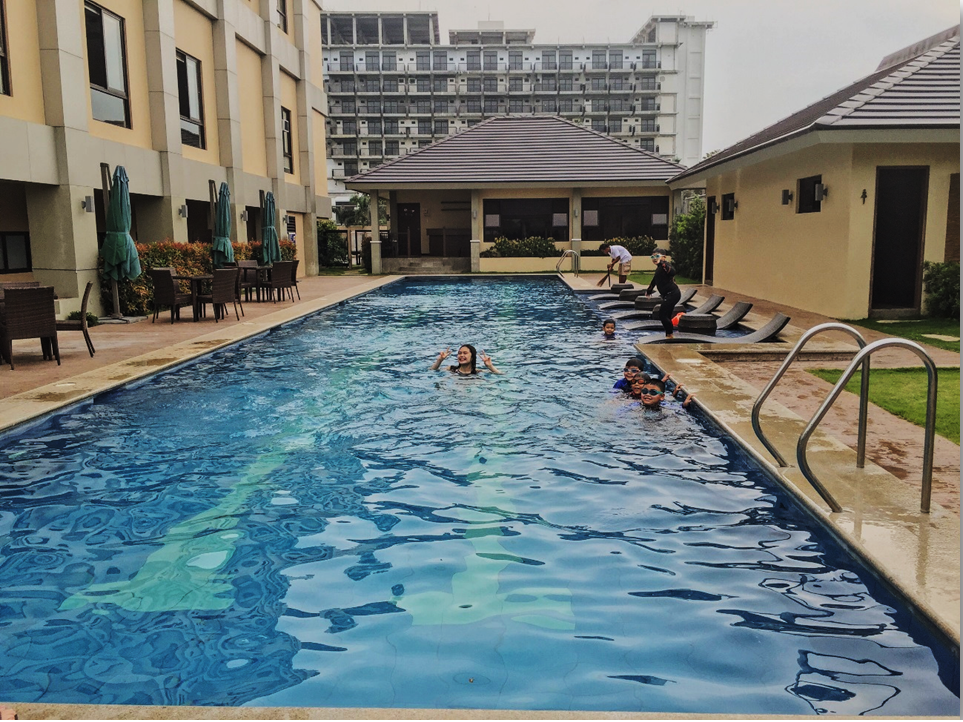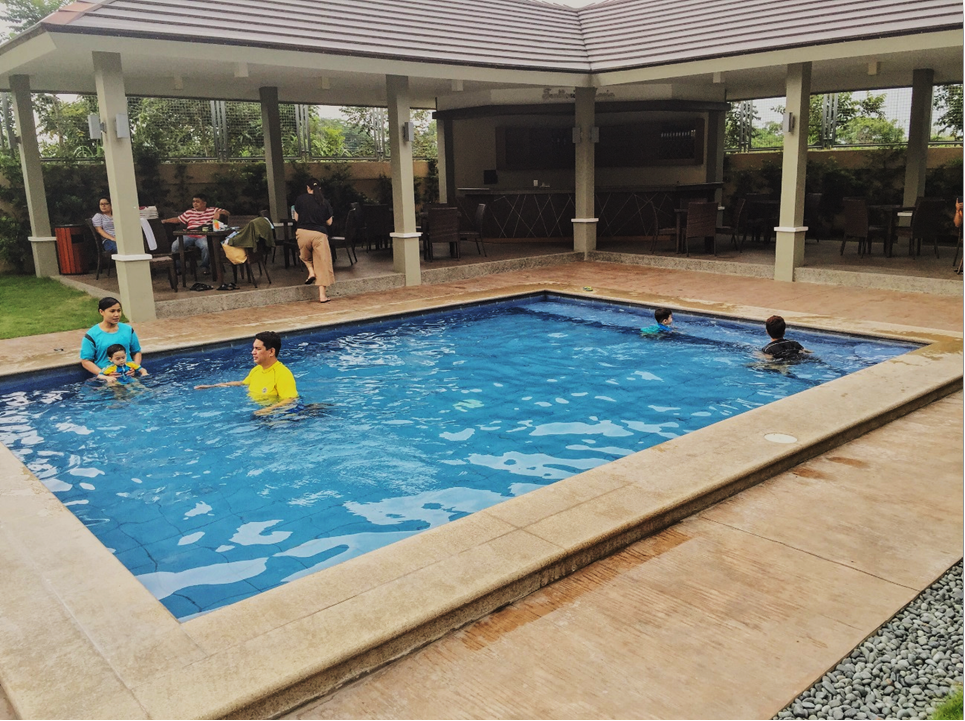 The buffet breakfast is excellent. If you want to pay for one more guest, Php350 lang sya.
Excellent service from the staff.
Free Wi-Fi
They have 2 grand staircases and an awesome chandelier na pwede for picture taking haha!
They have a very spacious lobby with lots of seating.
Easy booking and affordable rates: If you are travelling with a group, it's best to call their sales office directly so that you can get a discount! O diba! I posted the contact details at the end of this post.
The Cons:
No view of Taal
Food at their cafe is so-so and a bit pricey (Php250-300 per head without drinks)
Always fully booked, early check-in may not be always be accommodated but the staff is efficient naman.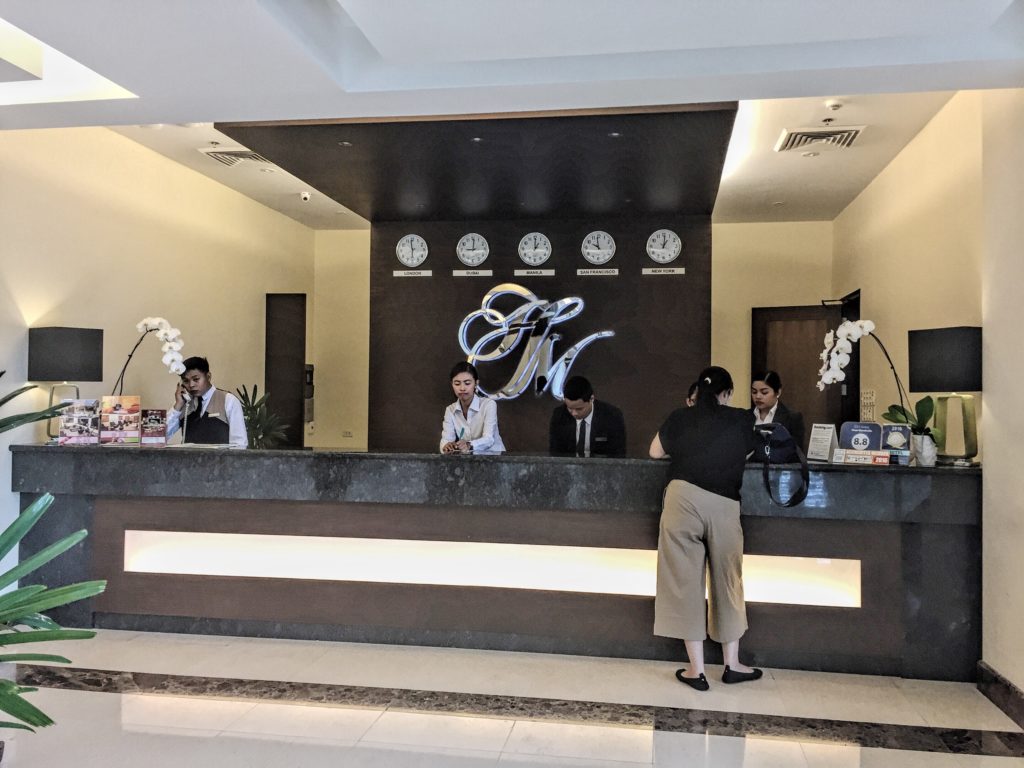 David and friends had a grand time during at Tagaytay. I love it when we spend time with these guys, ang gulo-gulo nila na ang saya-saya 🙂 When David entered Grade 1, we never expected to have made such good friends with some of the families but here we all are 🙂 I was really wishing that the boys would be in the same section when they go to Grade 2, pero wishful thinking lang talaga haha. I am so thankful we had this weekend in Tagaytay to bond and just hang out. One of life's greatest blessings is finding new friends to cherish and I'm happy that David and Noah's growing up with such fine young men 🙂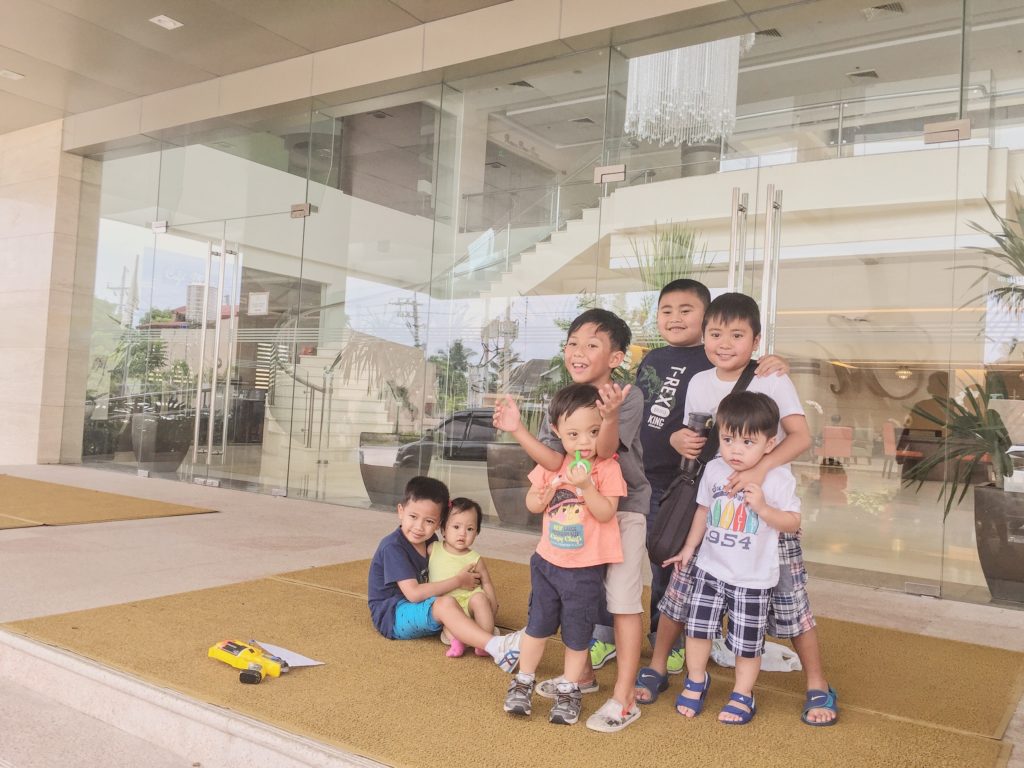 But I digress hehe, go check out Monticello for yourselves the next time you go to Tagaytay 🙂
Hotel Monticello
General Emilio Aguinaldo Highway (past km 60)
Barangay Kaybagal South
Tagaytay City, 4120
Philippines
Phone Number: (+63-46) 4131111
Email: info@monticello.ph
Manila Line: 02 – 552 – 5238
Manila Sales Office: 02 – 808 – 9292