I am intimidated by sinigang. I love eating it but cooking it is another story. My fear comes from messing up a dish that's wrapped in fun memories of family lunches over lots of rice and bottles of soft drinks. It's really impossible to be on a diet and then have sinigang as part of a meal.  But I faced my fears and attended a half-day cooking session of sinigang dishes care of Knorr's #LutongNanay campaign. I was really excited because the sinigang dishes we prepared all had wonderful twists and techniques!
Chef Sari Jorge of 25 Mushrooms was our teacher that day and Camille Prats hosted the event.  Sari was patient with us (most especially with our group because we did Sizzling Sinigang!! Hanep!! haha!!) She also shared a lot of wonderful tips and tricks in the kitchen that a novice like me really appreciated.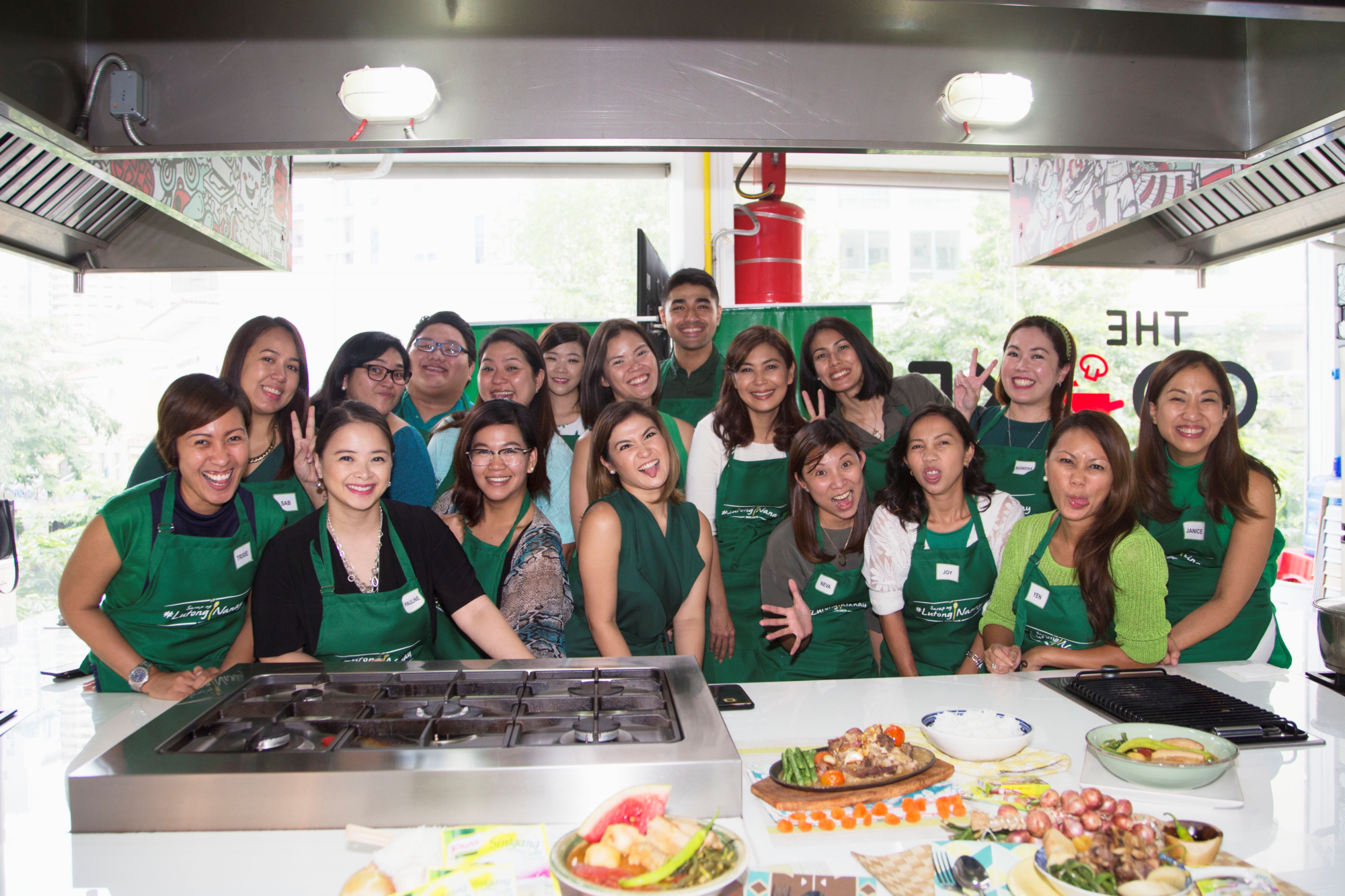 The first dish that I learned was Sinigang sa Pakwan. I've had this variant in MESA and its one of our favorite dishes there (they also have a version with guava!). The watermelon didn't diminish the potent sourness of the beloved sinigang but it certainly added clarity and freshness to the dish.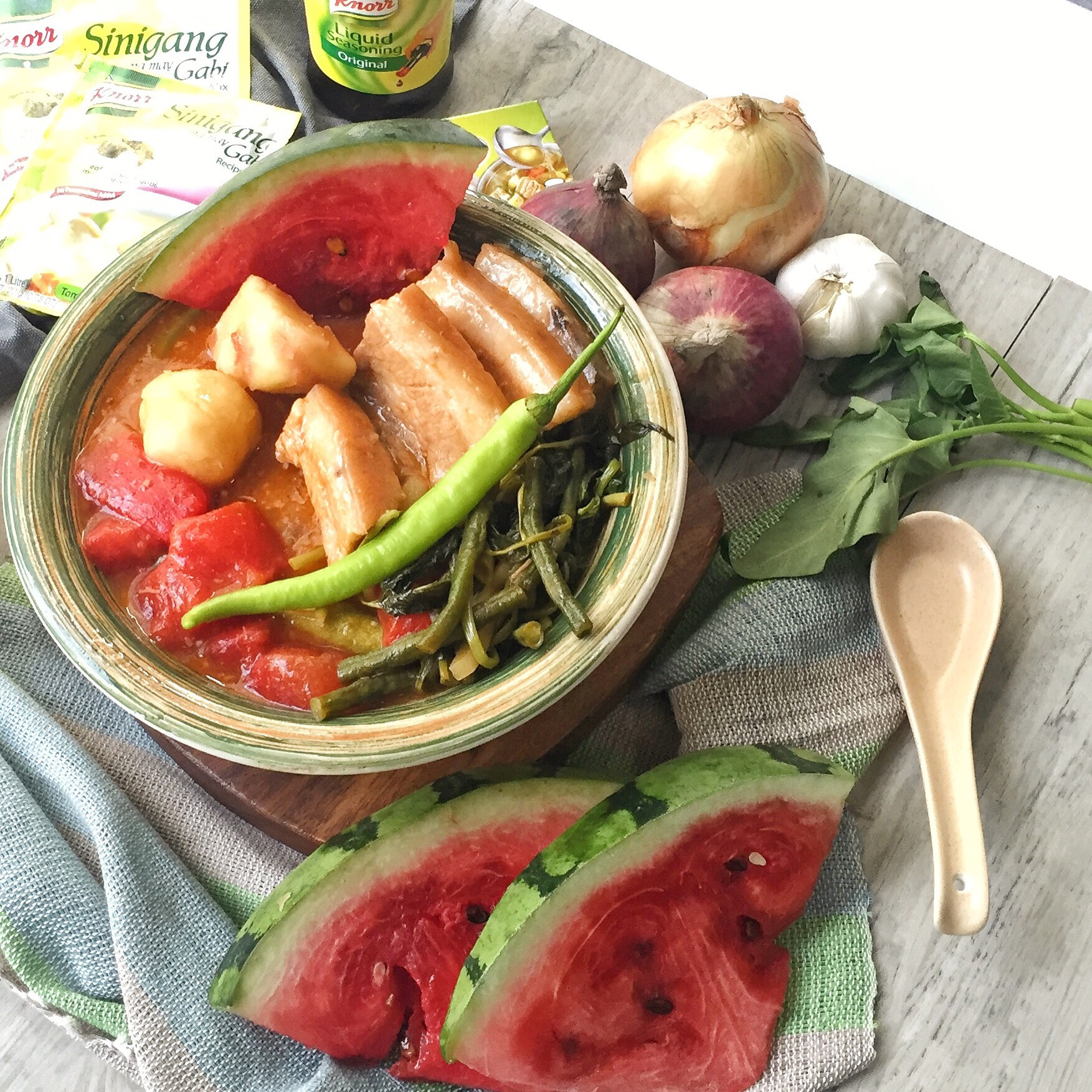 Sinigang as Sari told us, is a dish that is meant to cook slowly. You dump all the ingredients in one pot and you have to let it simmer. The patient cook will get a flavorful broth with beef so tender and falling off the bone.  Sinigang sa Pakwan ideally should take at least 2 hours talaga and the watermelon should be mushy –disappearing into the soup almost. As a super intimidated cook, I can tell you that this recipe is a winner. There a lot of ingredients and a lot of prep work but the end result is worth all the effort.
To get the full recipe, just click on the link below. I also included a downloadable version that you can save and print for your kitchens!! Happy cooking mothers!! #LutongNanay!
 Knorr Sinigang with Pakwan Recipe
      INGREDIENTS:
500 grams Pork Belly 3 inches x 1 inch slices
3 tbsp Knorr Liquid Seasoning
2 tbsp vegetable oil
1 liter water
3 cloves garlic, crushed
1/2 onion, cut into 2 wedges
3 pcs tomatoes, sliced into quarters
1 inch fresh ginger, cut into fine matchsticks
1 lemongrass stalk, white part only
2 pcs fresh kaffir leaves (optional)
200 grams gabi, sliced into cubes
500 grams seedless sweet watermelon, peeled and cut into 1inch cubes (divided into 2 parts)
1 22g pack Knorr Sinigang sa Gabi Mix
1 Knorr Beef Cube
1 tbsp?fish sauce, plus extra to taste
1 tbsp soy sauce
¼ tsp freshly ground black pepper
2 long green chillies, sliced
150 grams? sitaw, cut into 7 cm lengths
100 grams? okra
1 bunch?water kangkong
steamed rice, to serve
fish sauce to serve
METHOD:
Marinate the pork belly in Knorr Liquid Seasoning for at least 30 mins.
Place a large casserole over medium-high heat. Add the oil and, working in batches, cook the pork until evenly browned. Remove with a slotted spoon and set aside.
Reduce the heat to medium. Add the garlic and onions to the casserole. Add the tomatoes, ginger, lemongrass, gabi and watermelon and cook for 2 minutes before returning the pork to the casserole.
Add the water, Knorr Sinigang sa Gabi Mix, Knorr Beef Cube. Cook for a further 1–1½ hours until the pork is tender.
When the pork is tender, remove the pork from the casserole and set aside. Strain the liquid and add the fish sauce, soy sauce and pepper to taste.
Add the remaining watermelon, beans, chilies, and okra and cook for 20 minutes, before adding the water spinach and cooking for a minute until all the vegetables are tender.
Serve with steamed white rice and fish sauce for dipping.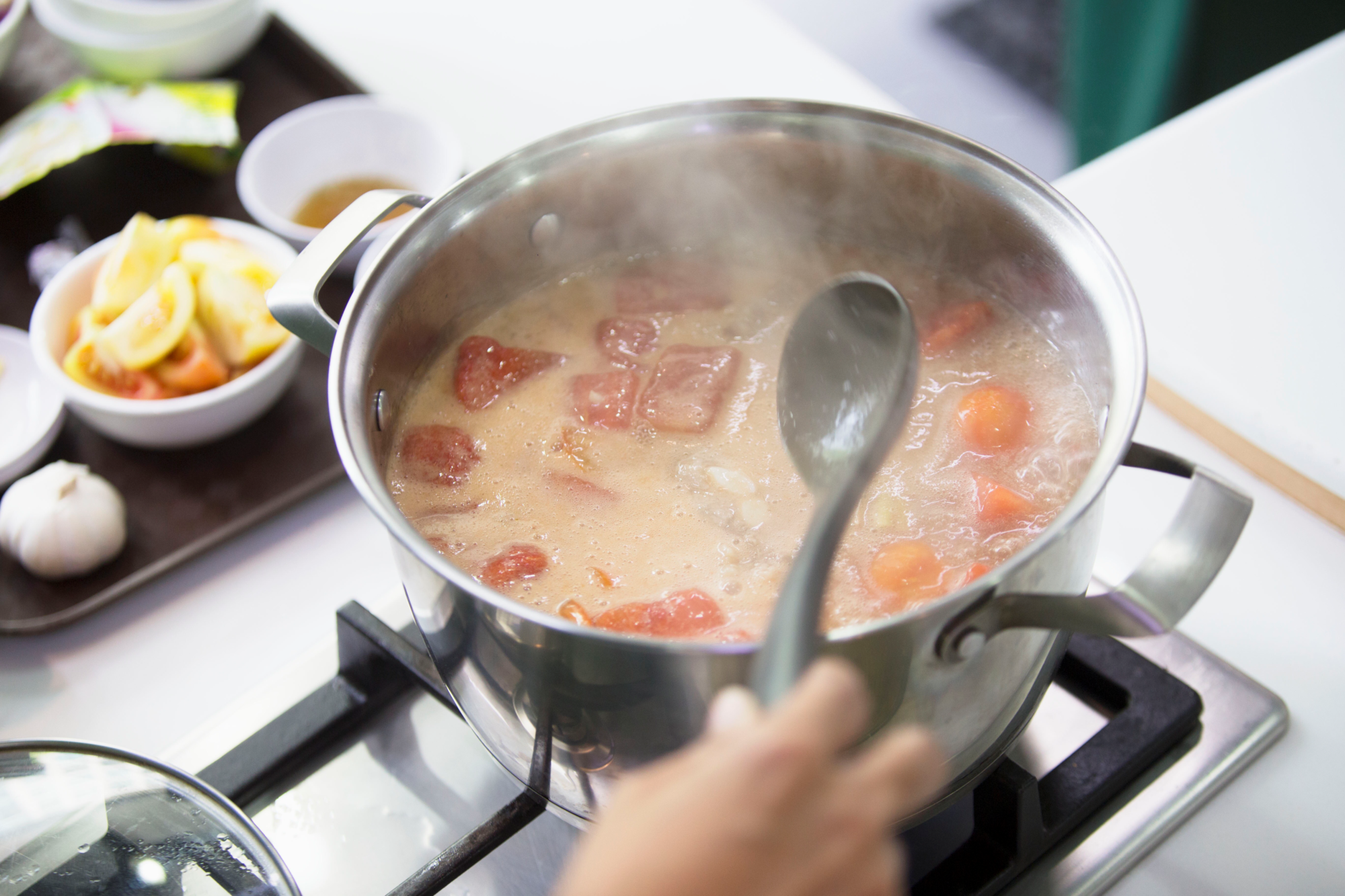 Click here to get the printable copy of the Sinigang with Pakwan recipe