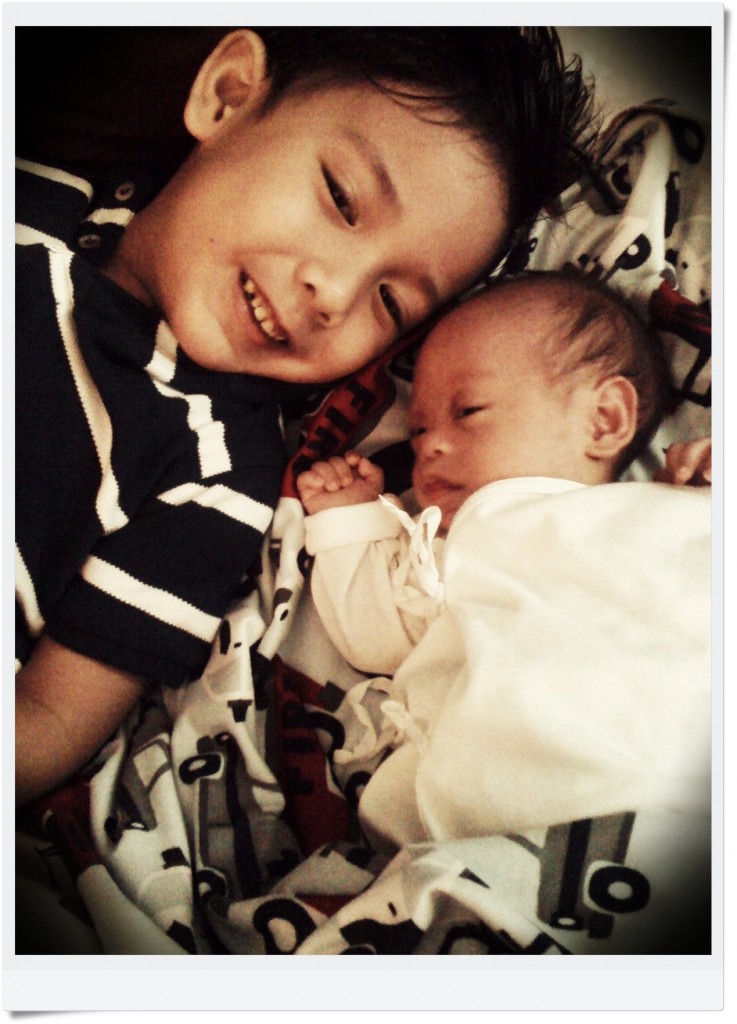 When Noah came home, I asked Dan if we should tell David right away about what makes Noah special. Dan told me that we shouldn't yet lest we cloud David's enjoyment of his new brother and of being a kuya. I agreed. But David is a very curious boy and he probed and asked a lot of questions, some of which can't be answered with our standard, "because he's just a baby". We felt that we owe Kuya an honest answer. I also want David to understand why even if Noah is now home that we have to still keep going back to the hospital and why Noah needs to do exercises and soon, why we'll be seeing therapists.
So we told him that Noah has Down Syndrome and that it doesn't mean that Noah is sick but it makes him different and special. Just as there are kids who can and can't do things, so is Noah. We also told him that Noah may need our help most of the time. Dan looked at David in the eyes and told him that we'll all be taking care of Noah together to which David replied with a sweet, "OK"
I think David understood some of it and probably the other stuff just flew over his head. I'm sure David will have more questions especially when Noah grows up. Right now though he's enjoying his brother. He cheers Noah on when the little one inches his way across the baby blanket while doing the neck exercises our geneticist taught us. He wants to wake Noah up all the time and tickle his chin and feet. He kisses Noah's forehead and strokes the fine fuzz of hair on his little brother's noggin.
For now David knows Noah is his baby brother. And that's enough.