David is pawisin. The thing is he is a bundle of energy. He skips, he runs and he jumps.  I think walking bores him. Whenever we are in a mall, he would hold my hand and Dan's so he could swing himself forwards and backwards.  It's hard keeping up with this kid because well, I am not fit (nyahaha) and I would always run out of breath running after him.
When Lactacyd approached me for their Anti-Amoy Pawis promo, I had to nod my head in agreement. It's a campaign that's right up my alley. I love sniffing David and Noah's heads and cheeks (otherwise known as the KissHot: kiss sabay singhot) and for the life of me sometimes David's head smells like he's been under the sun for the whole day. Di na amoy baby talaga haha 😀
Noah on the other hand still smells like milk and heaven buuuut in this heat, our little bugoy becomes pawisin and sticky just like his kuya.
Enter Lactacyd. Even before the boys were born, Lactacyd products are a mainstay in our grocery list. The main reason is that it is mild and gentle to the skin and that it maintains the skin' s natural pH balance. My mom introduced me to Lactacyd and so it was a product that I grew up loving and  using.
Lactacyd Baby Bath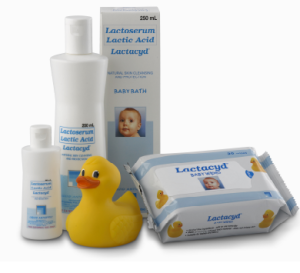 So when I found out that Lactacyd had their own Baby Bath, I didn't think twice. This product was David and Noah's first baby wash and I came to know about it because it came with the St. Luke's newborn baby bag that I brought home. This was also recommended by our pedia because this wash is the only one with Lactic Acid, a natural skin acid, which protects the skin from bacteria. It also has Lactoserum which is extracted from milk and helps with skin regeneration.  If you're a mom reading this and you're a bit worried with the word "Acid" in Lactic Acid, don't worry! Our skin is naturally acidic and it is this property that protects the skin from bacteria and the loss of oils and moisture. If your baby has diaper rash, dermatitis or eczema, this wash will help heal your baby's skin.
So if you're just starting to bathe your little bub, just fill the tub with warm water and then pour Lactacyd Baby Bath in the wash (3-4 tbsp per liter of bath water).  You will notice it's not foamy and bubbly as with other washes well that's ok 🙂
 Lactacyd Toddler Tubs

Toddler Tubs are for kids one year and older. They're formulated to be just as gentle and with the same ingredients to protect and keep your toddler's skin moisturized and your own toddler smelling good! Toddler Tubs has two variants, Splash which works just like the baby wash and Bubbles which is perfect for bubble baths! They both have clean-smelling scents. We use the Toddler Tubs splash for Noah now and it keeps our little roly poly fresh and most importantly protected because he is at a stage where he just crawls and toddles into every nook and cranny he can get himself into.
So now it's your turn to be Anti Amoy Pawis! 3 winners will win a gift pack each with Lactacyd Baby Wash, Toddler Tubs plus tried and tested Lactacyd Feminine Products!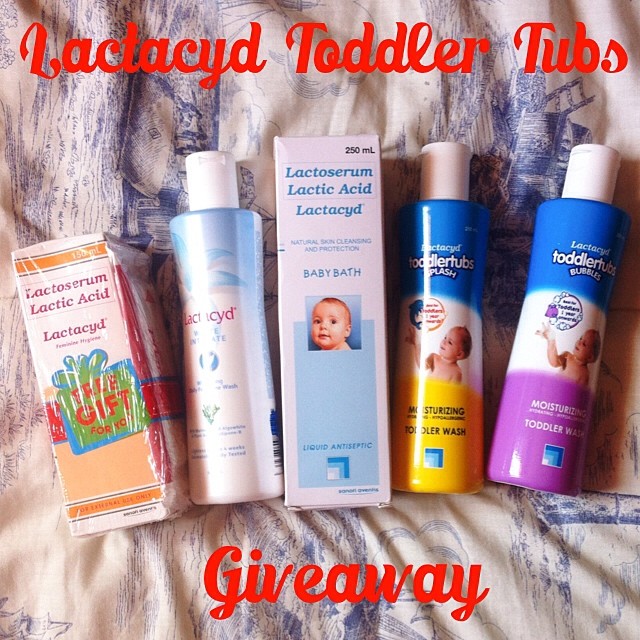 You know the drill mudrabelles! Just use the rafflecopter widget 🙂 Please use an email address that you check regularly too because I notify winners via  email. I reserve the right to forfeit the prize if after three notifications I have yet to get a response.