The rush of school preps has still not died down in our household. Both David and Noah are both going to school and one major item that I always plan carefully is their baon. June is #nationalpabaonmonth and the boys' schools have sent us notes to reminding us to prepare yummy and nutritious meals for our boys.
I always try to make sure they bring with them a nice treat to power their day plus a serving of fruit to make sure they get their much needed vitamins plus milk and/or juice plust water to keep them hydrated. Planning a meal and keeping it balanced is very challenging but it's a comfort to know that I'm sending a little bit of my love in their lunch kits.
This year, David's in a higher grade level and since he's staying longer in school, I had to choose a bigger lunch box for him.  We tried a couple of lunch boxes but Lock N' Lock's lightweight lunch kits really is the best we tried.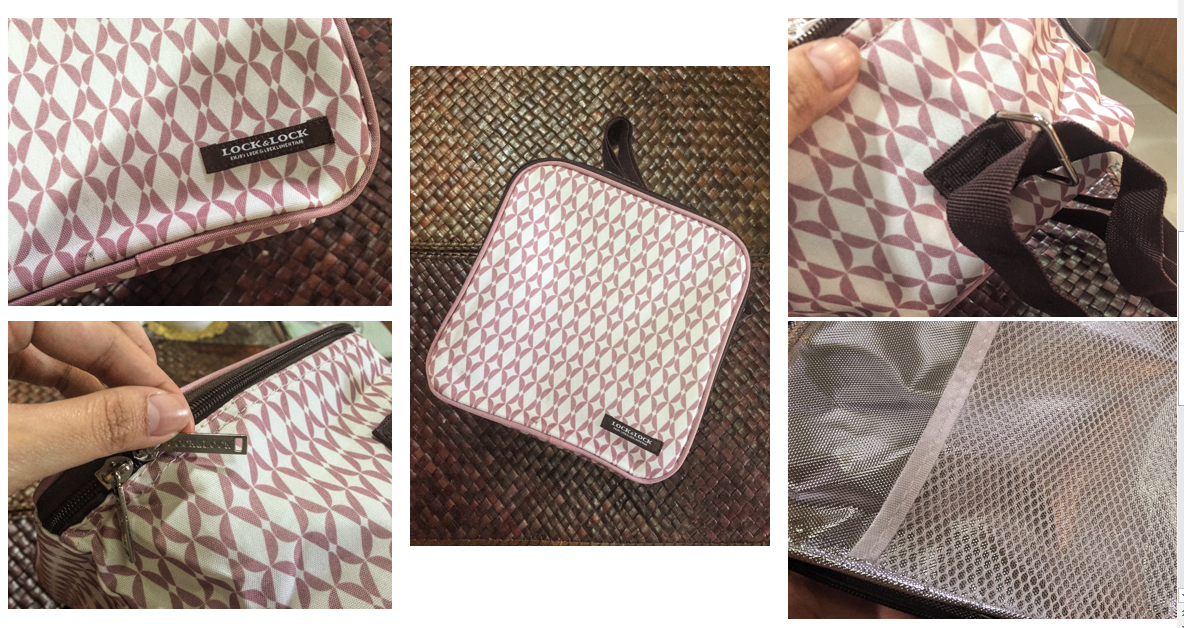 What's important for me is that the food is kept fresh and there are no spillages ever!  The lunch kit is fully insulated which keeps David's treats hot and fresh. I also like the adjustable straps and the mesh inside the kit which is perfect for sneaking in little love notes for kuya 🙂 The mesh is also where he keeps his utensils.  The bag is washable and the interiors are easy to wipe!
Planning the kids' baon is an important part of my week.  I make a list every Sunday, after doing our groceries and I talk to our nannies on what food to pack for the kids.
For this week, we bought David a box of his favorite mini bibingka. I paired it with apple slices and chocolate milk.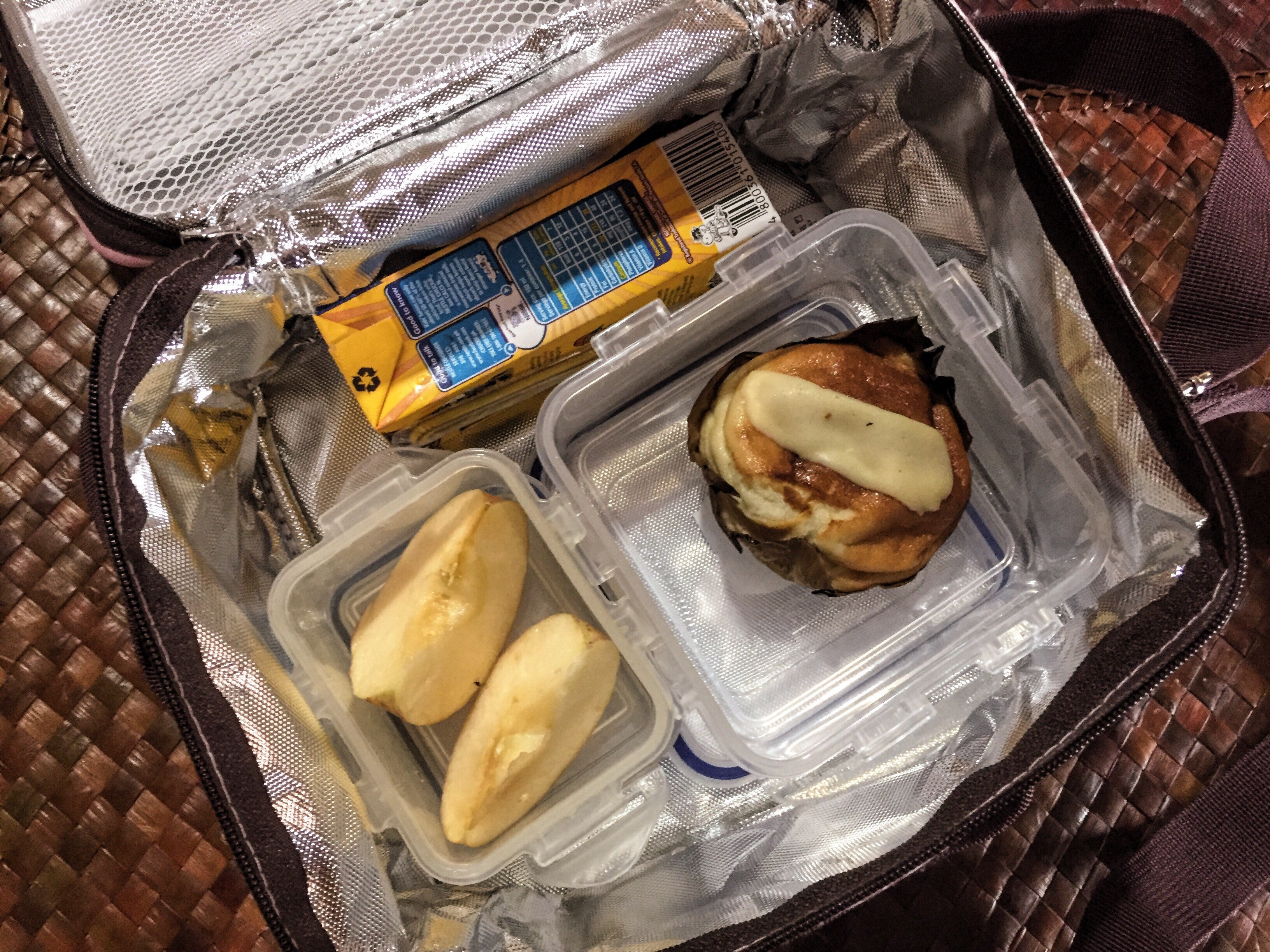 We also bought mini-muffins for him and bananas.  Sometimes he would just ask for water for his baon which we happily oblige. This lock n' lock lunch kit actually comes with two food containers, utensils and a water bottle. For just Php1,099.75, sulit na sya. We actually use David's lunch kit on the weekends too for Noah because we always bring food for our little guy wherever we go.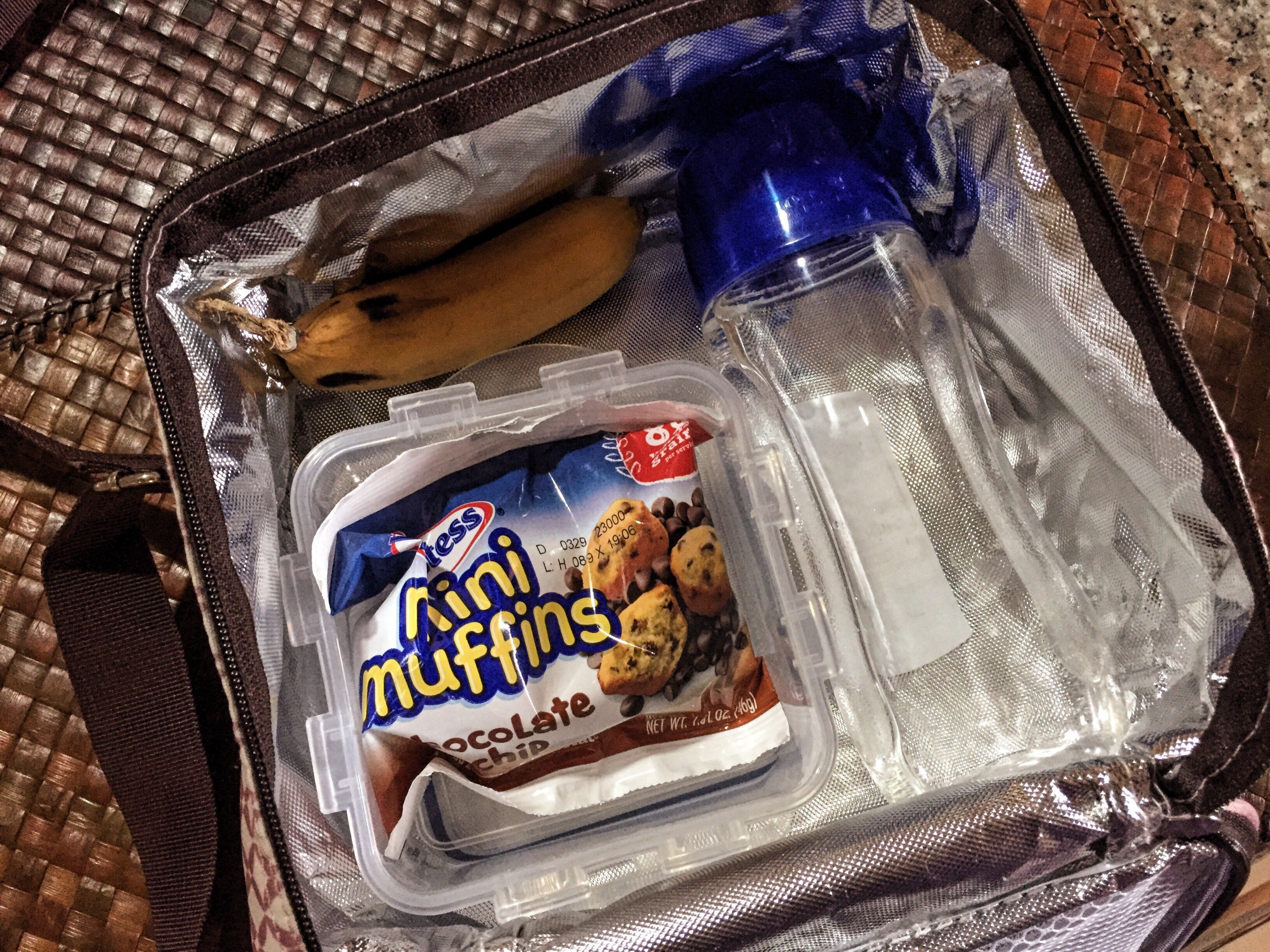 Planning baon for the kids can be challenging. But what works for us is that we always bring David whenever we do our groceries so that he can pick out his own baon. We always try to steer him towards healthy choices and to always pick the fruits that he wants to eat at home and bring to school.  We still allow him a few sweet treats but we always tell him to eat them in moderation and to pace himself when eating them.
Here's his mini-muffins again plus peach slices and chocolate milk.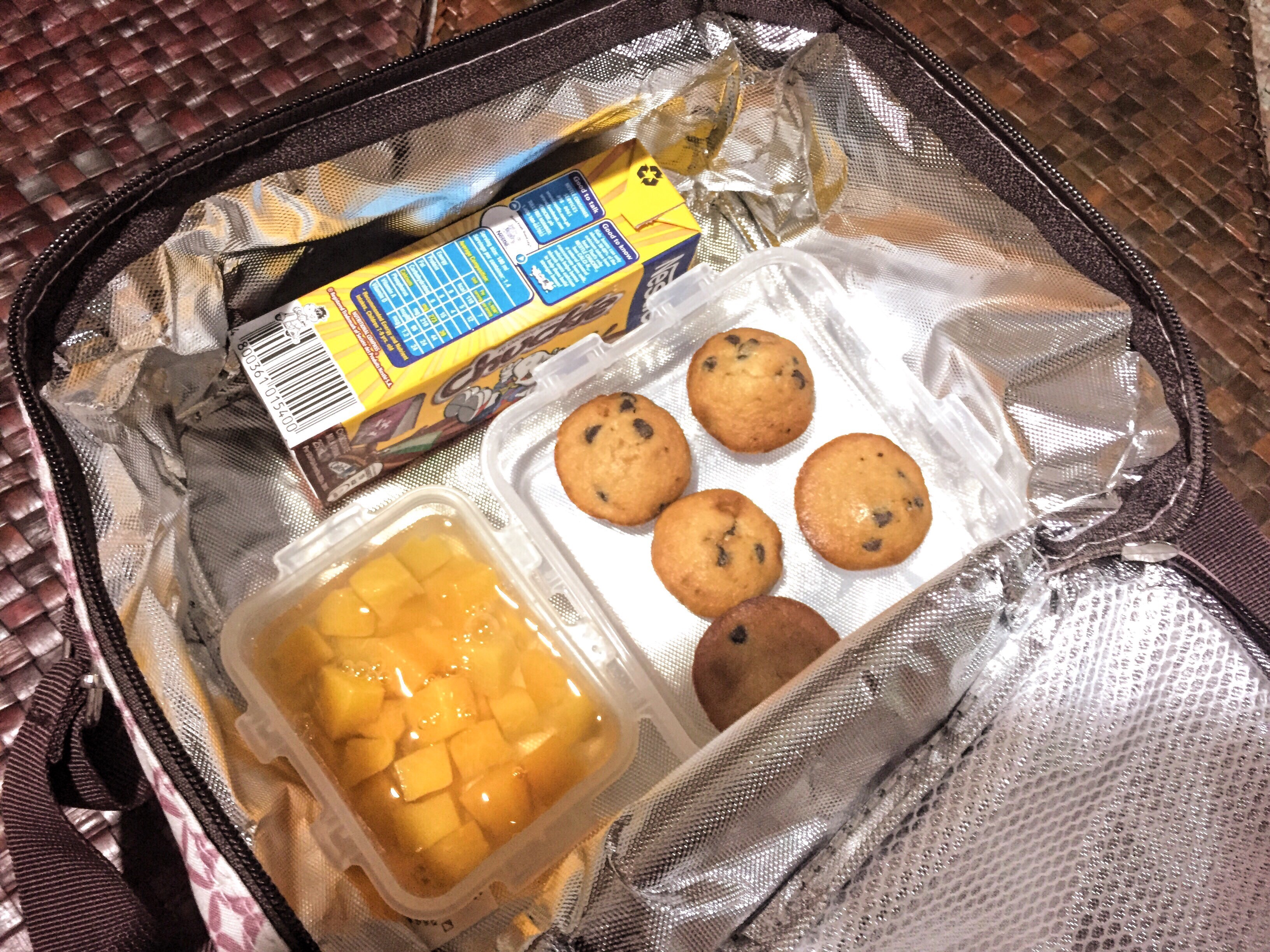 It always helps that you have a dependable lunch kit din that you're comfortable to use and you know will keep your kids' baon warm and secure. I bet you've seen these Lock n' Lock stores so do drop them a visit. They always have special ongoing sales and promos.  Check them out at the following:
Eastwood
Fisher Mall
Megastate Bldg., Araneta Ave.
Shangri-La East Wing
Alabang Town Center
Glorietta 4
BF Paranaque
I would love to share more of my baon treats with you guys!  I usually post my baon buys at Instagram (@manilamommy). Also, click on #nationalpabaonmonth and #locknlockbaon for more baon ideas too!