One of the easiest gifts to give to family or your boss or any person who seems to have everything is a nicely curated Christmas basket. Gourmet stores and other fine shopping sites offer wonderful baskets that honestly I want to give to myself too haha. SnR is one store to check out if you're on the hunt for gorgeous holiday baskets at a variety of price ranges.
I went to SnR Congressional yesterday and I saw people with carts filled with gift baskets na. The frenzy of Christmas shopping really is in the air. I took some pics for you in case you'd like to see what you can buy.
Holiday Bounty Basket – Php3,499.95 each (this will surely make for a delicious noche buena)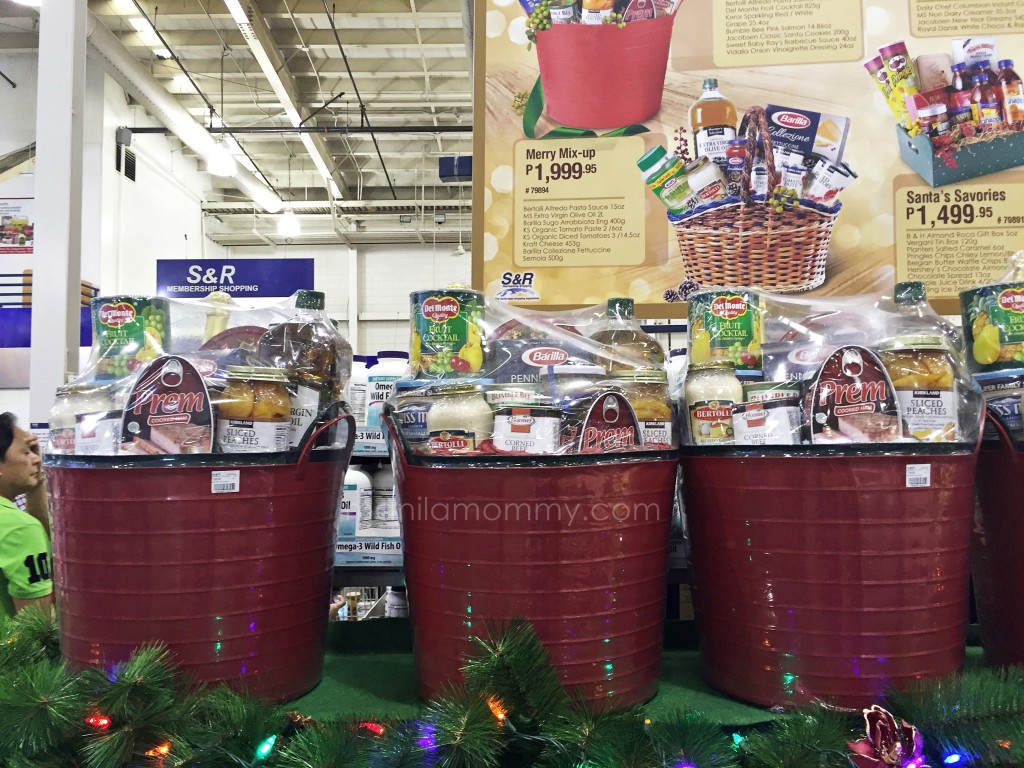 New Year Tidings – Php1,499.95 (notice the all organic goodies in the basket!)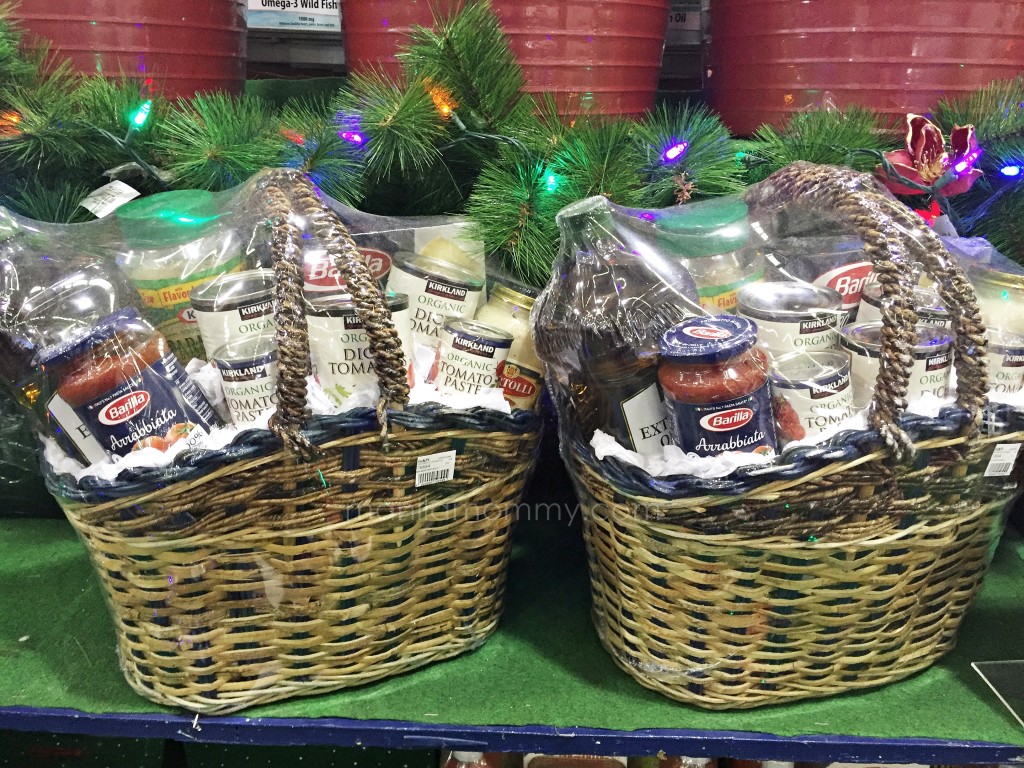 Yuletide Cheers (Php 1,999.95) – This is perfect to bring to a potluck party! Gift mo na rin for the entire barkada!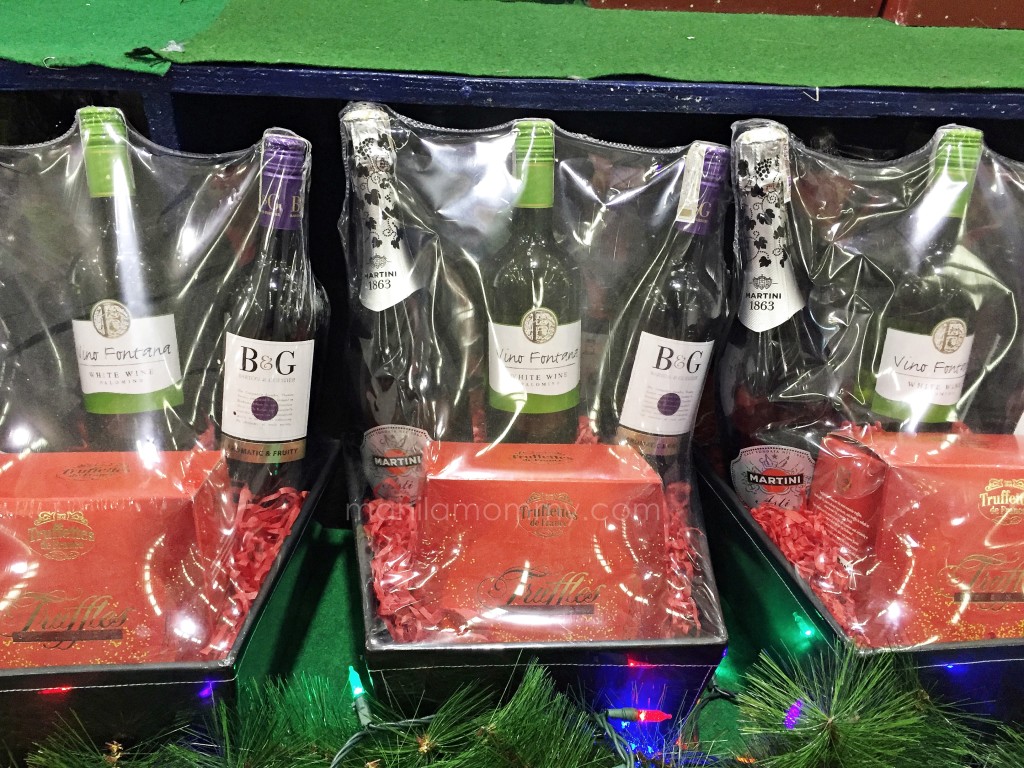 Santa's Savories (Php 1,499.95) Great for families who love to munch on savory snacks!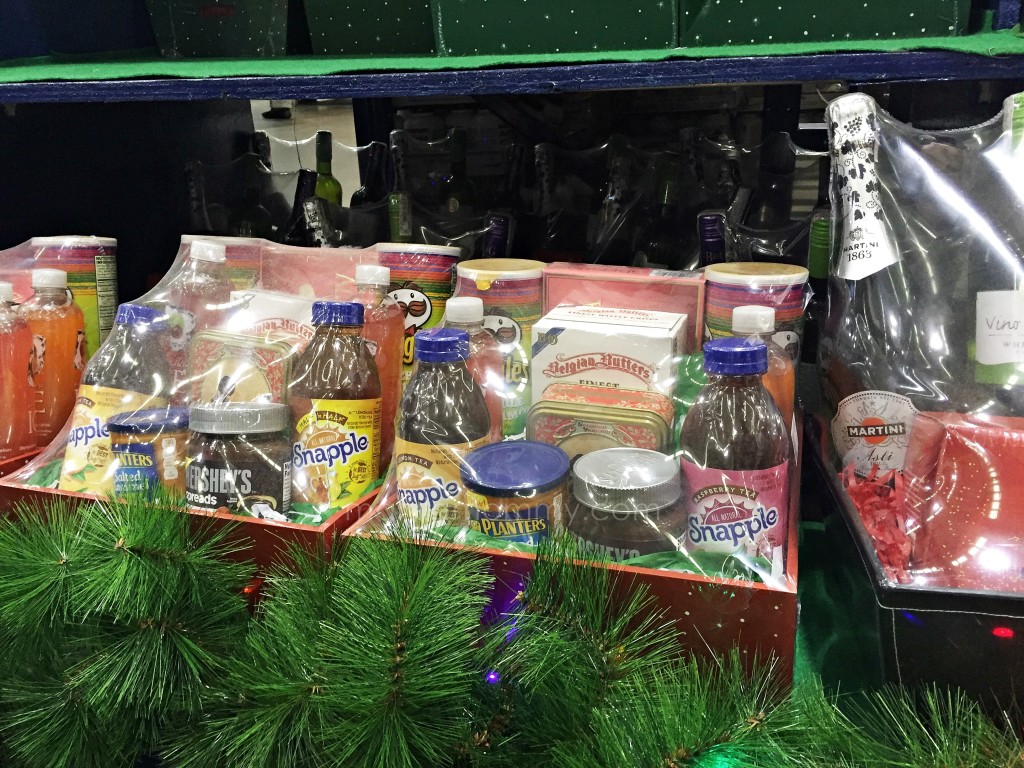 Here's the list, to enlarge the pic, just click on it twice.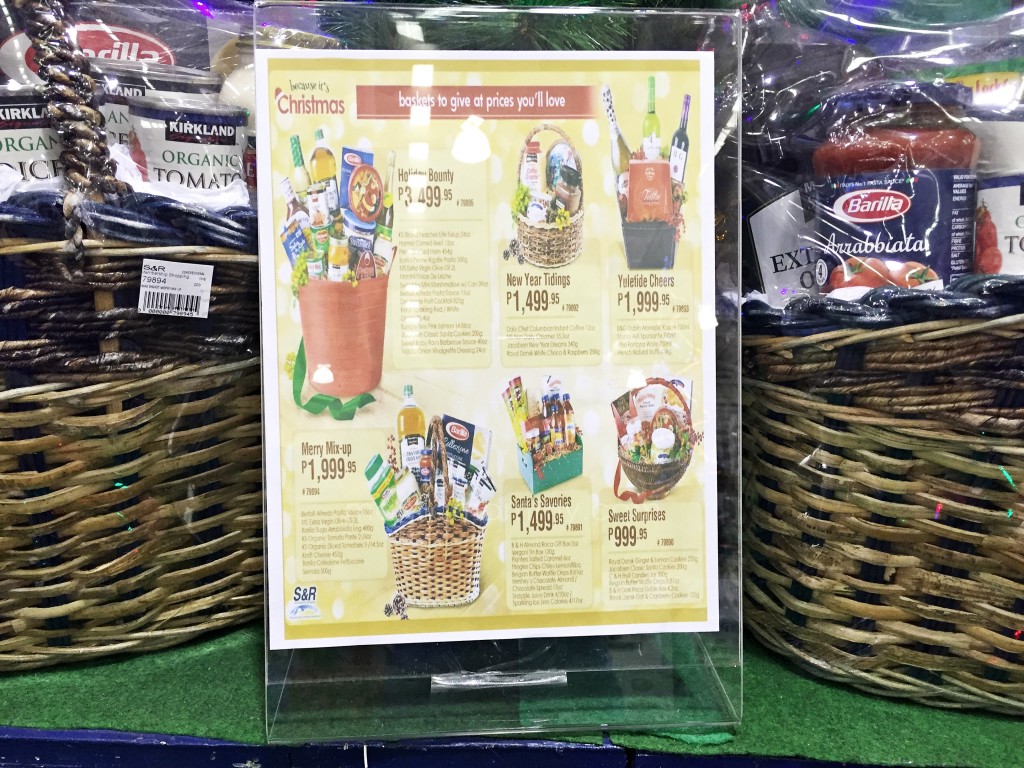 I tried to take a pic of all the baskets but there was a crowd in some areas where some of the baskets were.
There were also other baskets available throughout the store. The packaging is beautiful and the treats inside are very tempting!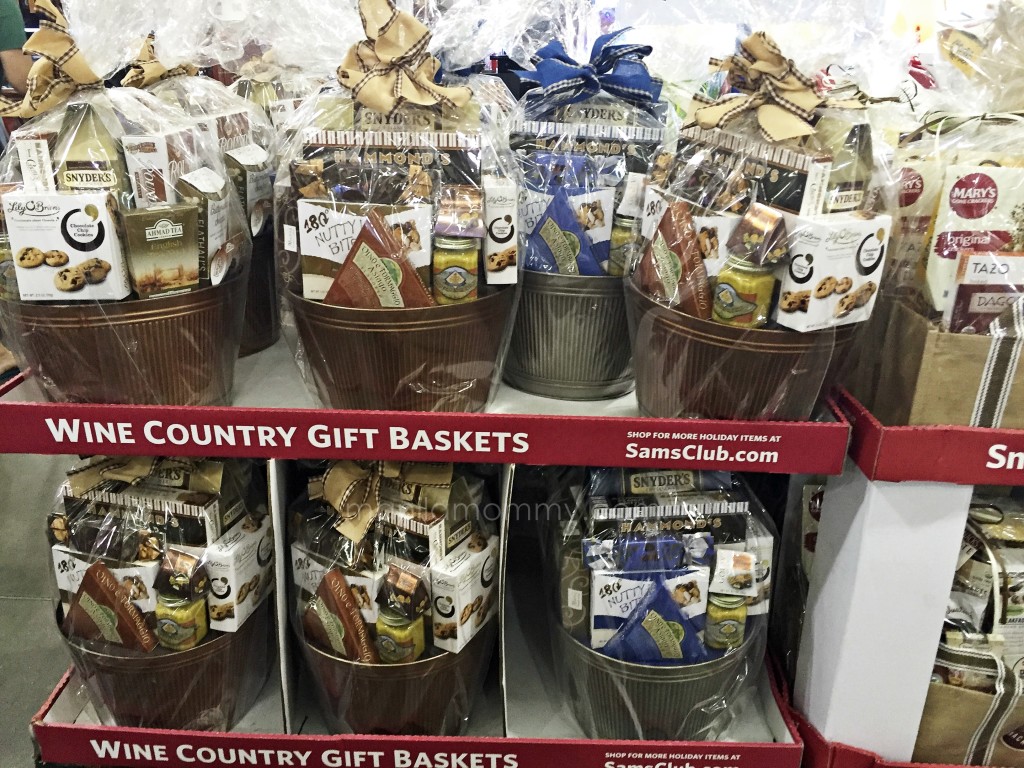 I loved these snack totes!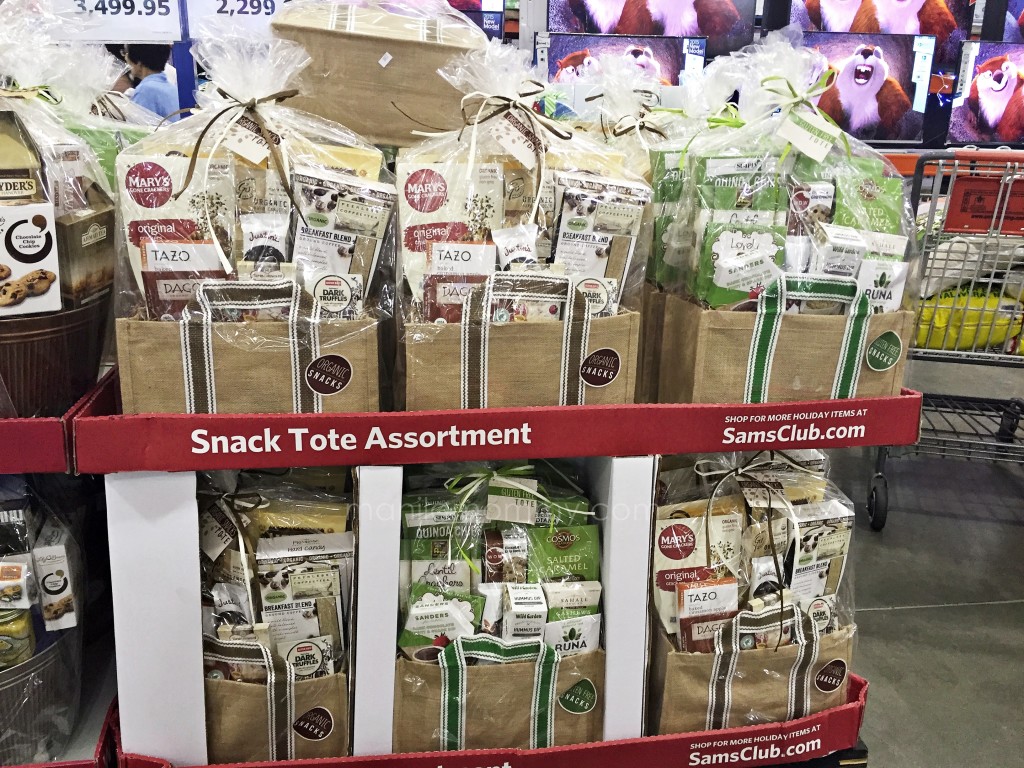 These are my dream baskets! Look they even have a Godiva Basket! Wow wow wow!!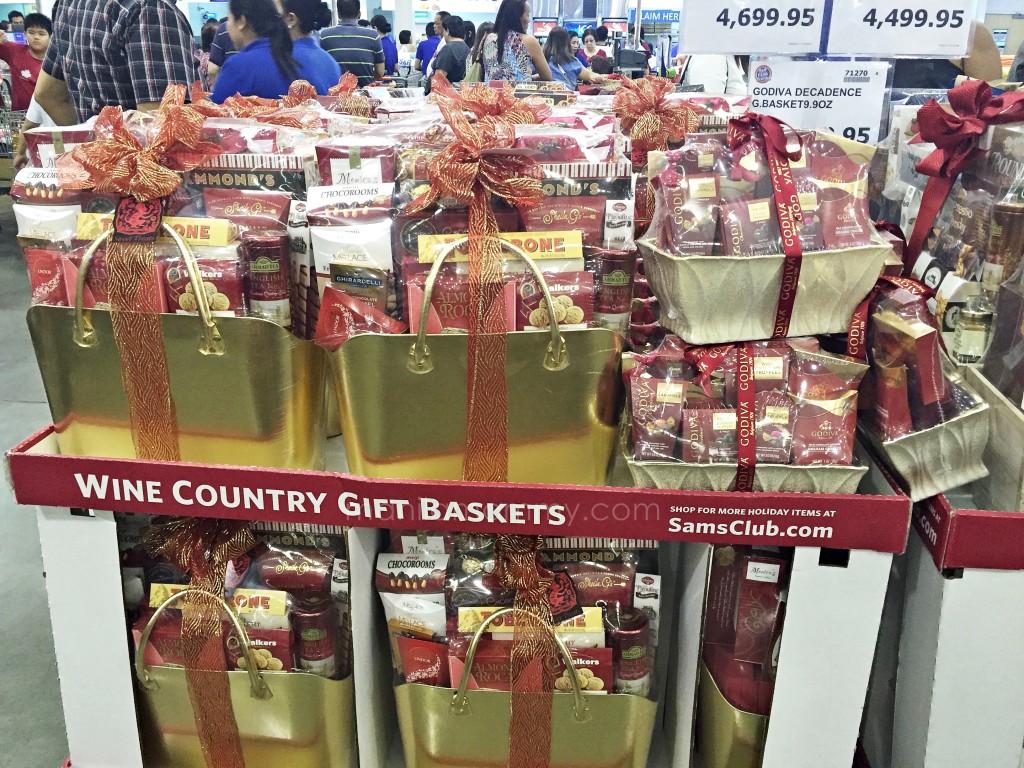 Haaay ang saya! These baskets are really perfect and would make lovely gifts to people who are near and dear to you and your family.
Of course, my grocery/SnR post would not be complete without some other items that I found interesting too such as:
Holiday Chair Covers – Php549 each. Complete dressing up the dinner table for Noche Buena with these fun covers!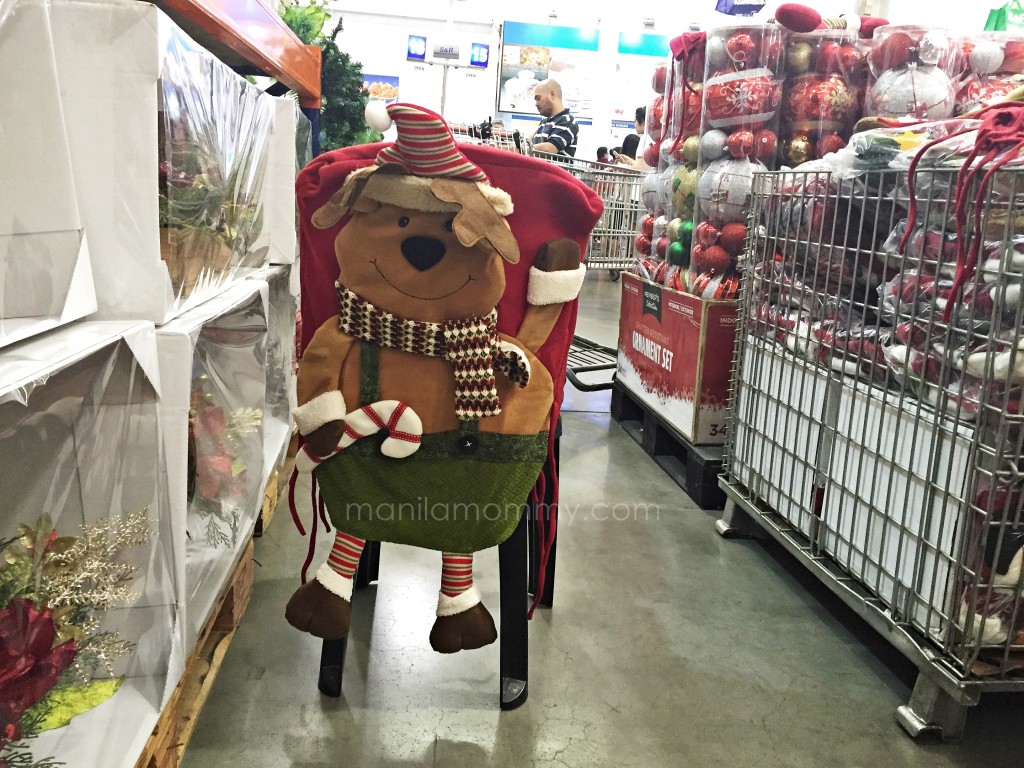 Ang saya lang!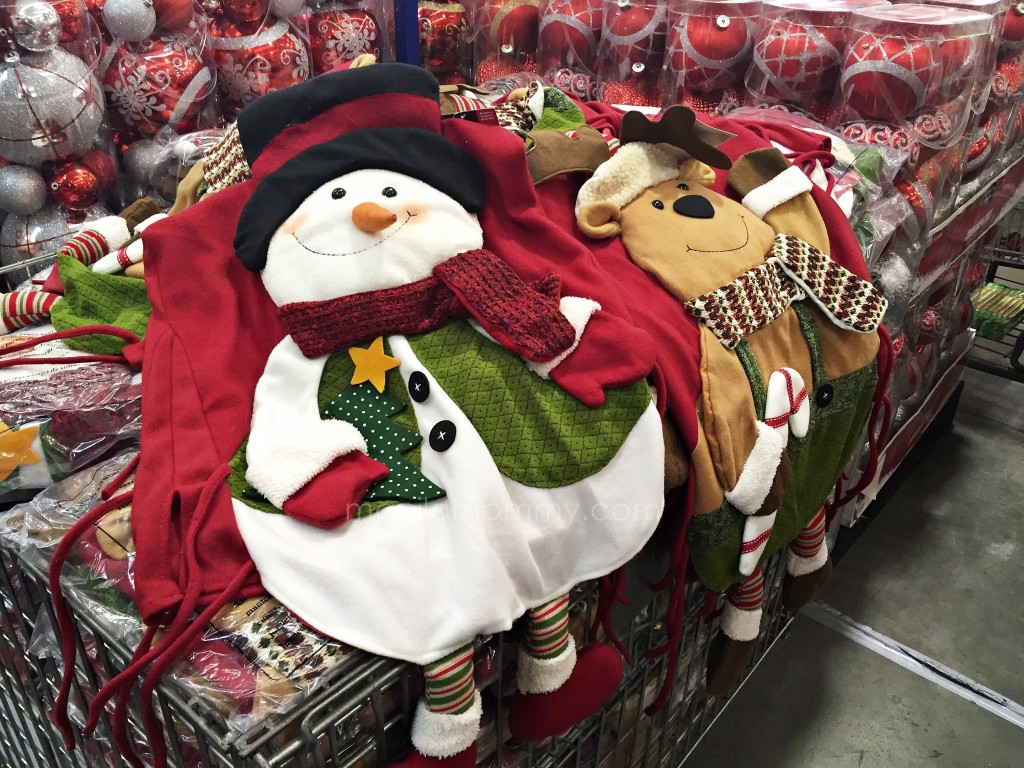 If you have super active kids like David and Noah in the house, shatter proof ornaments are a godsend and SnR has them too. These are Php 849 each pack. The huge Christmas balls are so cute!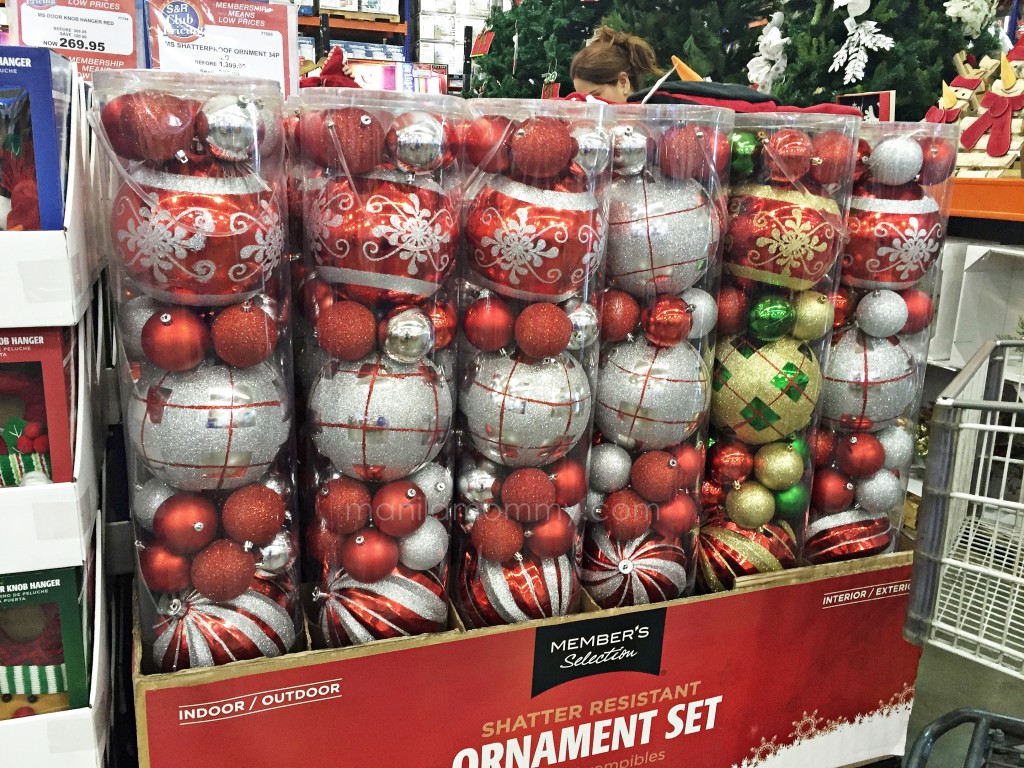 Moving on to the grocery aisle:
Milk Chocolate Crepes from Loc Maria (Php599.95) – Worth considering if you're looking for  a gift for kris kringle or if you need a unique gift item to give to a team at your office or your boss 😉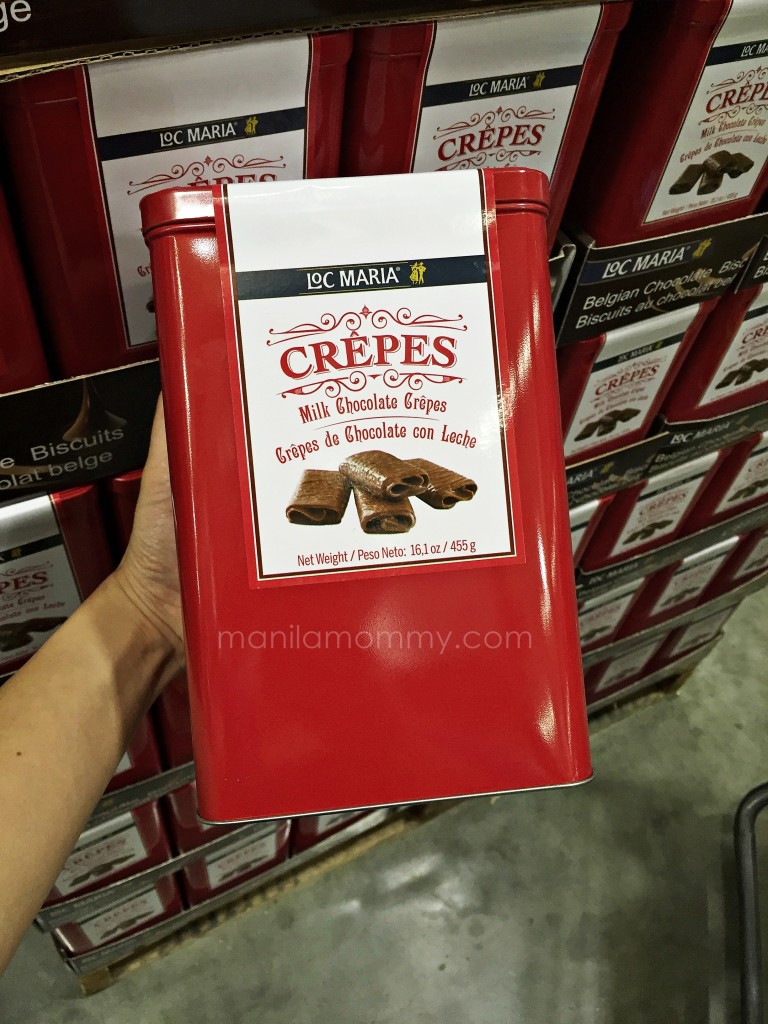 Keror Sparkling Wine (Red and White Grape) (Php 199.95 each) – These would be great for teachers, titos and titas and your friendly neighbor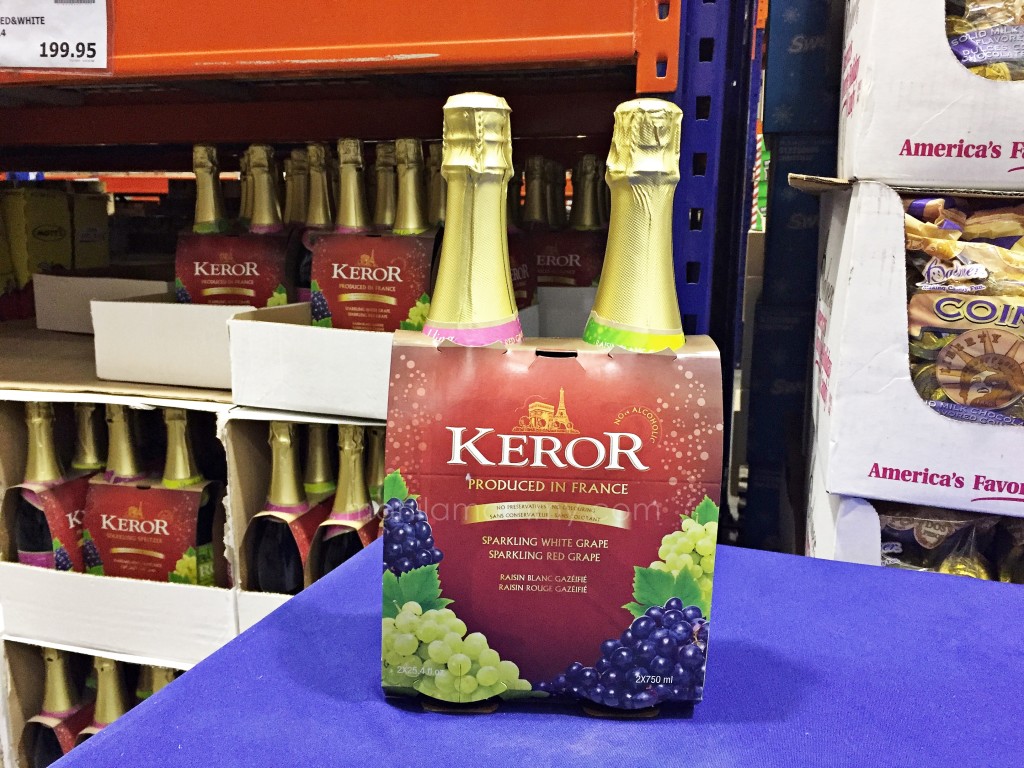 Joining in the Christmas spirit are these giant stuffed toys. They're so adorable!!!! A lot of kids were hugging them and begging for their moms to have their photos taken! Sayang I didn't bring Noah and David, maybe next time 🙂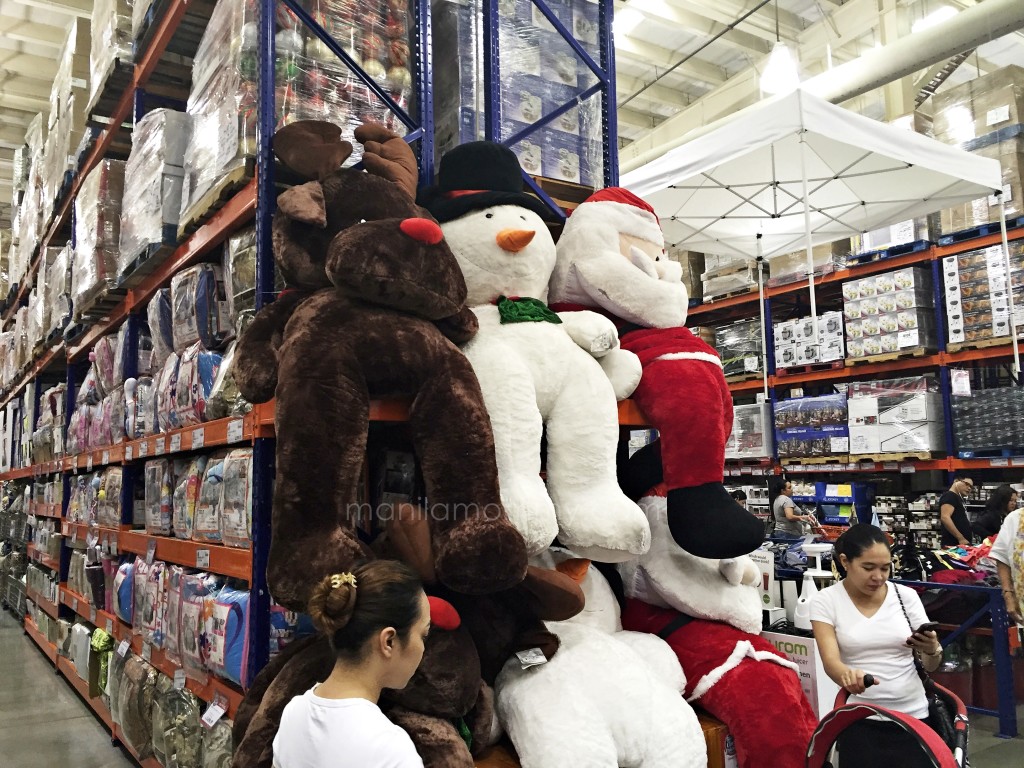 And there you go. I love SnR talaga. We've actually done some of our Christmas shopping here already and have already bought treats for David's classmates and Noah's teachers. I haven't decided yet on what to give to my officemates, relatives and other friends haha. Our list is still super long but at least we know we can go to SnR for some great buys!
Happy shopping!
This is a sponsored post on behalf of SnR. Words and opinions are my own. Thank you very much for supporting the brands that continue to make Manilamommy.com possible 🙂