Ok there is one more thing I want to add to the 45 life lessons I posted yesterday. I shared this quote from the always wonderful Neil Gaiman last year in Facebook. I love that Facebook spews out daily memories in their daily app. I see that throughout the years that I have been on Facebook, the memories I shared were silly, funny, always memorable although sometimes I cringe at some of the status updates I have posted. Buti naman at medyo nag mature na ako hahaha 😛
But I digress, here's Neil Gaiman's New Year's wish which he wrote way back in 2011. I love it. "Make Mistakes"
It goes against the lessons that I learned growing up on being careful, of being taught to color inside the lines, of erasing mistakes and hiding them. I grew up knowing I will always be judged on neatness and perfection. Growing up I was never the girl with the perfect art project. My fingers are short and I am very clumsy.  Whenever I wear something white, I will always go home with stains from food, coffee or ink. I used to be ashamed of these things. But the thing is, these mistakes and the messiness make me who I am and that the friends who I have kept and have stayed actually love my clumsiness and goofiness.
It was then that I reached an epiphany.
"Making Mistakes" is part of who I am and I have learned much from the process. My mistakes, my mess, and my inabilities round out my personality. There is no fear and no shame in the mess. There is much joy in living this way and I hope that I am able to show David and Noah the inherent bravery in just living and being. I hope that they realize that life is all about living at the moment and that perfection is overrated. The mistakes and the mess are chaotic, fun, exhausting and exhilirating — they are part and parcel of what life should be.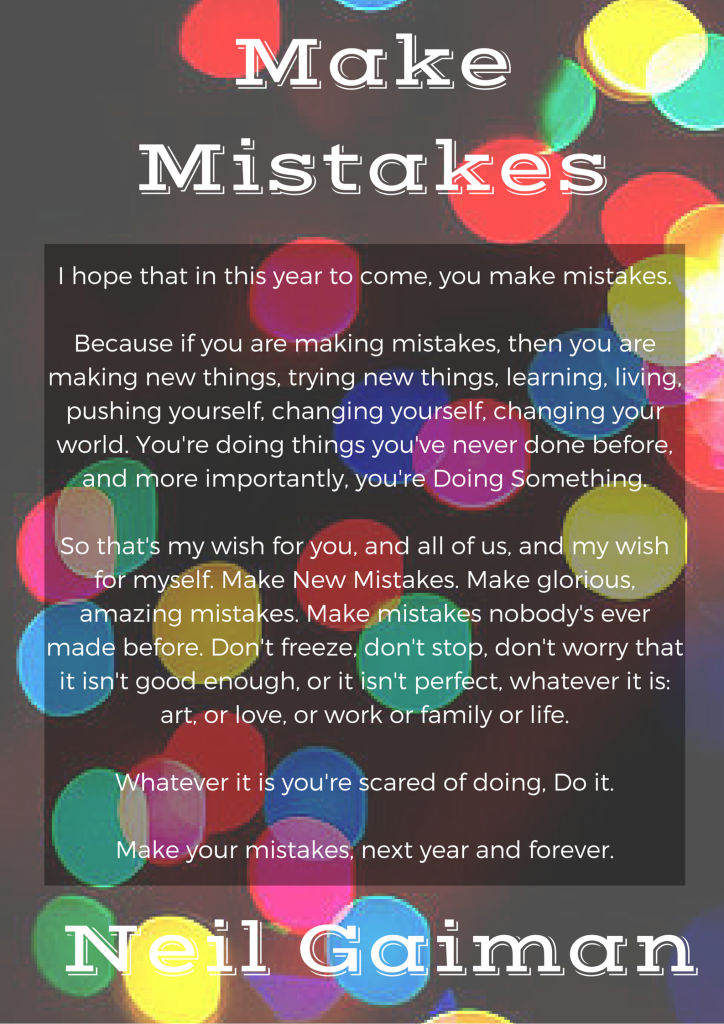 Here's to messiness. Here's to mistakes. Here's to more stories of living. Happy 2016!