Dearest y'all 🙂
Christmas is just two sleeps away and I hope you're all done with your Christmas shopping! I know a friend who finished his Christmas shopping just when Toy Kingdom was about to close! He literally had to scream "DI PA AKO TAPOS!!" wahaha — and he's DW's ninong pa.
Thank you so much for staying with me and reading my stories and joining all my giveaways. I hope that you come along with me and the DWs as we forge along with our (mis)adventures for next year and the years to come. 
I wish you all the best of the season and more love and laughter for 2011!!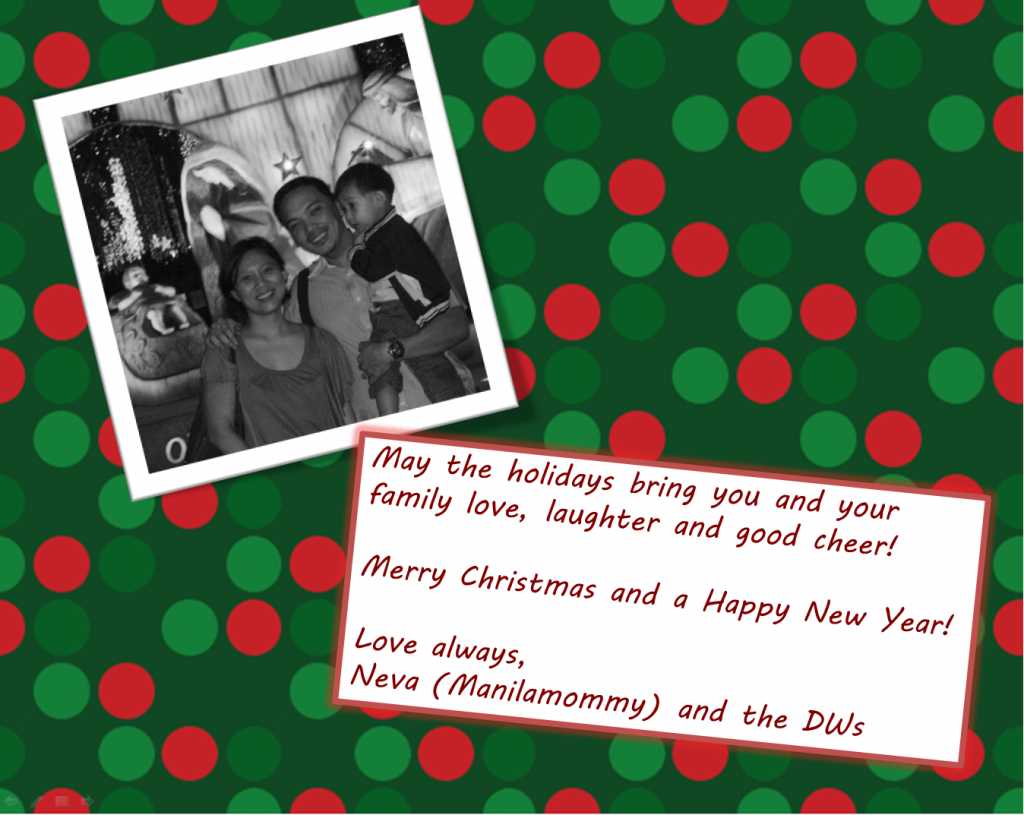 See you all in 2011 🙂 (I'll be taking a break and will be at the province with no internet access 😛 good luck to me!)