Update (8/25/2013): #ScrapPork #MillionPeopleMarch Tips, guidelines and an area map can be found here: https://www.facebook.com/events/1409315085958044/1410835225806030/?ref=notif&notif_t=plan_mall_activity

There are tips to on how you can participate via Social Media. Kita-kits
I'm working from home today in our living room because Dan and I couldn't make the trip to the office. Our area is safe but the roads to Makati are flooded. Even if we get to Makati, we're afraid we might get stranded. We couldn't risk our safety and we'd rather be at home huddled with the kids.
I'm glued to the TV, IG and facebook because I'm monitoring Maring. I watch, read and listen to the news reports of people being evacuated and cities being submerged in dirty murky flood water. Alongside those reports are updates on the Pork Barrel Scam. I can't help but feel so incensed.  Our fellow Filipinos are all crammed together in evacuation centers seeking relief and shelter while a sector of our society have helped themselves to funds that should have gone back to us, the taxpayers.
I read that Php 900 million of funds that were earmarked for Ondoy went to Janet Lim Napoles. Here's an excerpt from the Inquirer:
"The whistle-blowers confirm the accuracy of the list of 97 mayors published by the Inquirer whose signatures were forged by JLN employees, making it appear that the mayors had requested and benefited from the P900 million secured by Napoles when the truth is, according to the whistle-blowers, no funds were released to the mayors, since the P900 million all went to Napoles/JLN," De Lima said.
All the money that should have gone to development, to assistance, went to trapos and Napoles.
You know what really gutted me though? The Pinoys who have been robbed blind by these politicians now need help and who is there to help them? Fellow Pinoys of course, the private sector — people who have also been robbed blind. I am incensed that I see my monthly payslip and see how much of my tax goes to naught. I see how much money I give to the government hoping for better programs, funding for public schools, better pay for government employees and teachers. These people are living the life and we are paying for it, literally.  I don't care if 100 pesos or 100 million pesos ang ninakaw nila, magnanakaw sila. Mga kawatan, ganid, sakim, scammers.
Matagal na rin namang problema to e, corruption is ingrained in the Public Office but I can't turn away from this anymore. Not now that I'm a mom of two boys who deserve better. Not now that my taxes which should go to basic services are being taken away from our families.
My husband and I work 10-12 hour days for our family and not for the greedy few. We don't mind paying taxes as long as it serves us. Hindi po serbisyo publiko ang libo-libong waiting sheds that are put up at odd street corners that no one uses. We need sustainable programs that will support the marginalized. Hindo po sagot sa kahirapan ang feeding program. Provide skills and jobs to the needy and they will feed themselves. I don't want to see tarpaulins with your faces announcing your libre tuli or free barista lessons program. The taxpayers paid for those hindi kayo.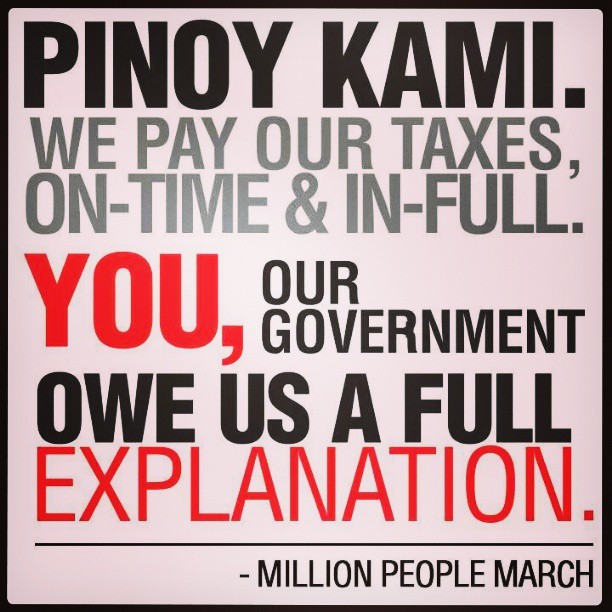 I'm going to Luneta and marching on August 26. The government needs to see SINO ANG NINAKAWAN NILA. I demand accountability. Tayo ang boss diba??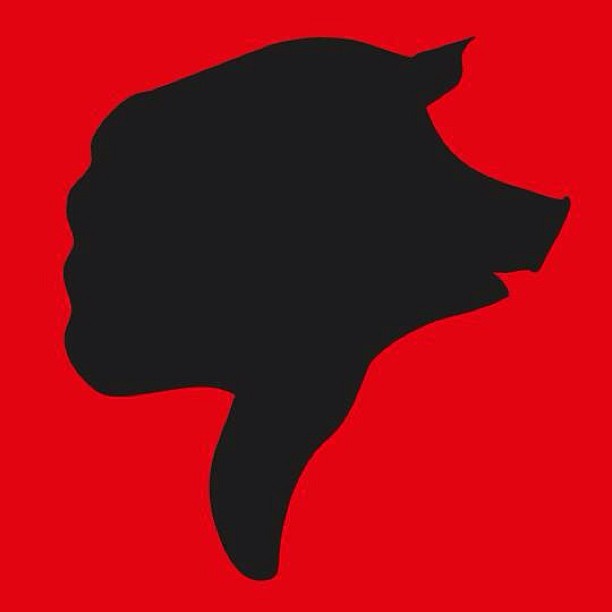 I will post updates here on the plans for August 26 as well as on my IG, facebook and twitter. Fellow SoMoms Noemi and Jane are in talks with the organizers of the march and will be providing us with details on what will happen on Aug. 26
Stay tuned.
Meanwhile, keep safe, keep dry and let's all pray that Maring goes away….sana tangayin na rin nya yung mga kawatan.