McDo is love! Do you know that there's a new McDonald's branch in town and it's not like any other in the country! Its run by kids the whole entire day and they specialize in McDo Cheeseburgers.
The newest McDo branch is the Burger Shop at Kidzania! If your kid has been a Kiddie Crew member before, the Burger Shop is like a condensed version of that but is just as fun!!
David went and made a McDo cheeseburger when we went to the opening of the Burger Shop. He had a great time meeting new friends and creating his very own cheeseburger! He was actually taught the same procedure as what actual McDo crew members do in real branches.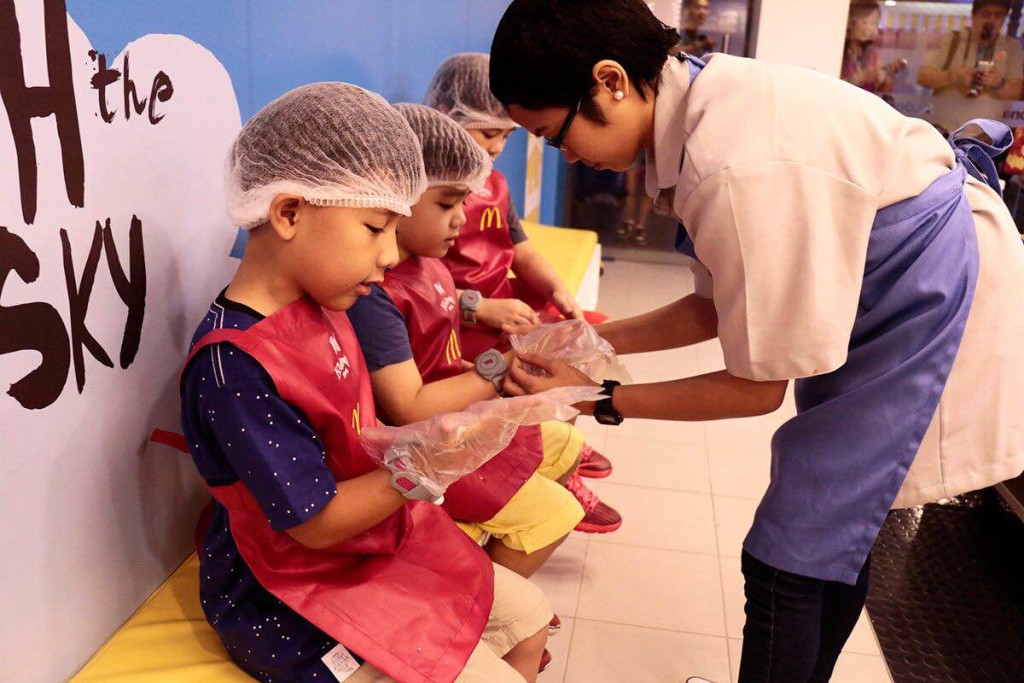 Parents weren't allowed inside the shop but I saw the McDo staff showing the kids charts and diagrams on how to assemble the sandwich.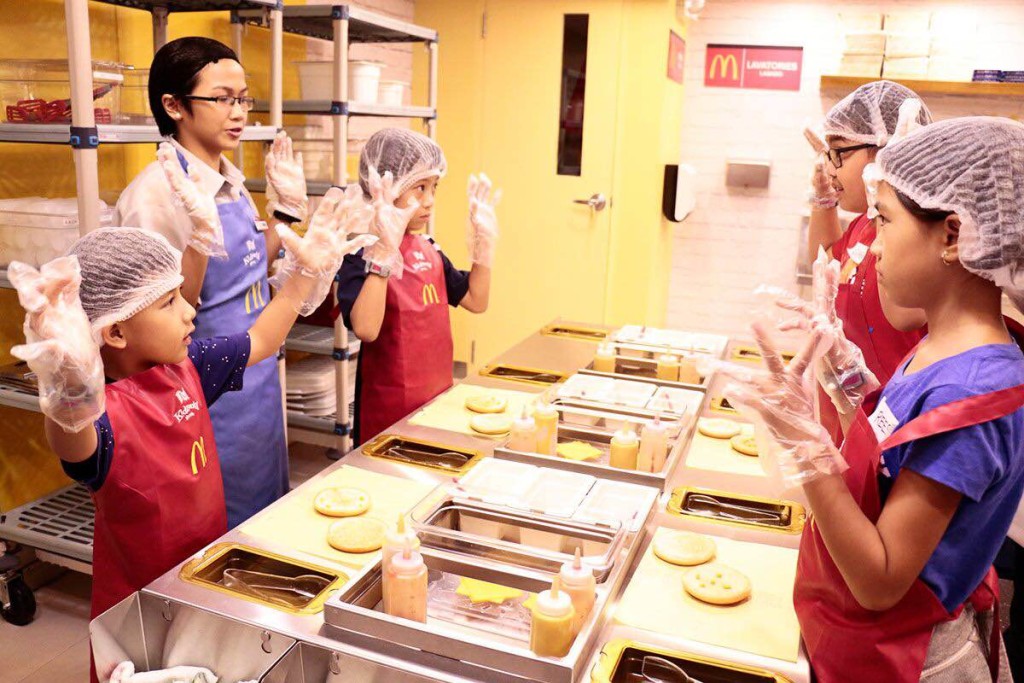 Joining the Burger Shop lets your kids EARN 15 Kidzos (the official currency of Kidzania). The kids can use the Kidzos to buy into some of the activities (and there are so many things you can do at Kidzania!!) Plus as I observed, the Burger Shop also teaches the kids important skills such as:
Listening
Following Directions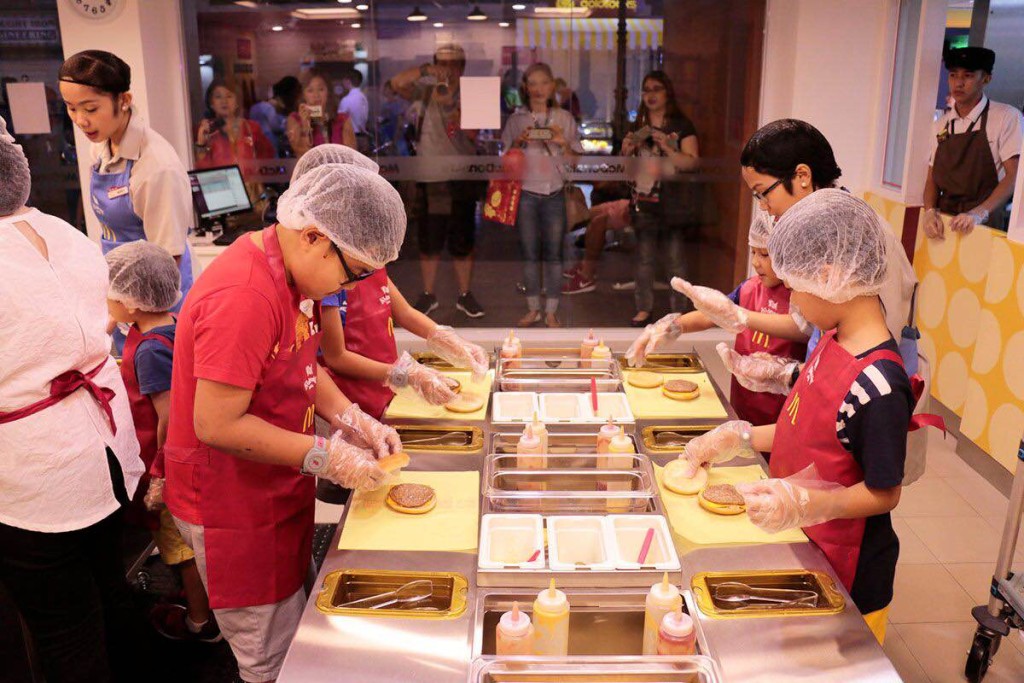 Taking turns and
Waiting
The kids are also taught to wash their hands and to keep their stations clean before and after the activities.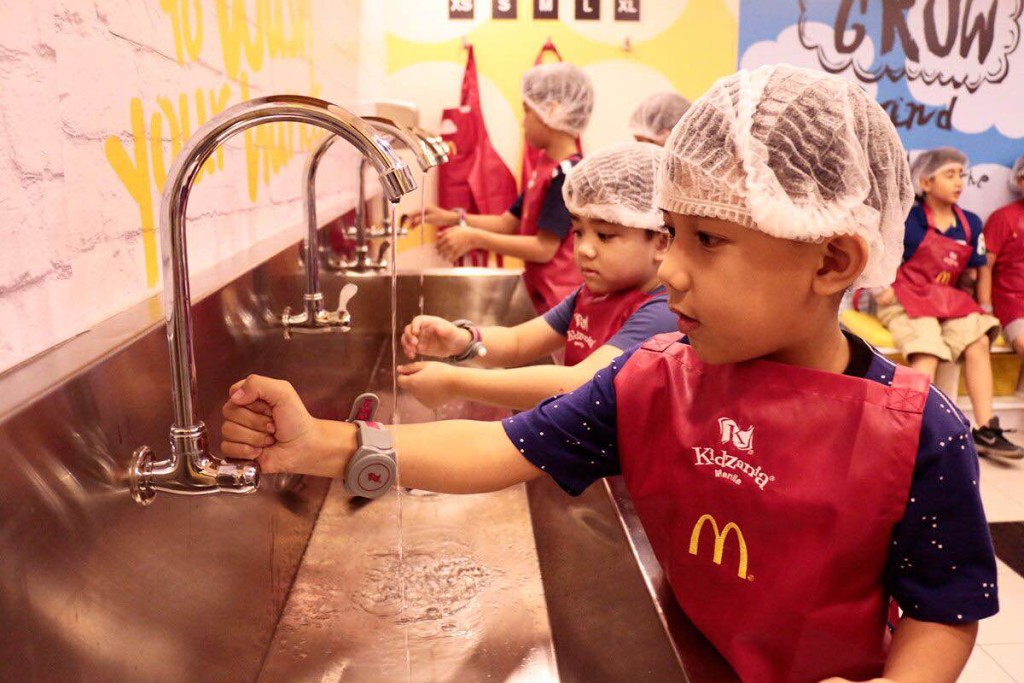 David's been asking us when we'd return to Kidzania. He really had a lot of fun and we're planning to go back on his birthday. If you haven't gone to Kidzania or if you're planning to return, make sure you stop by the Burger Shop at McDo!!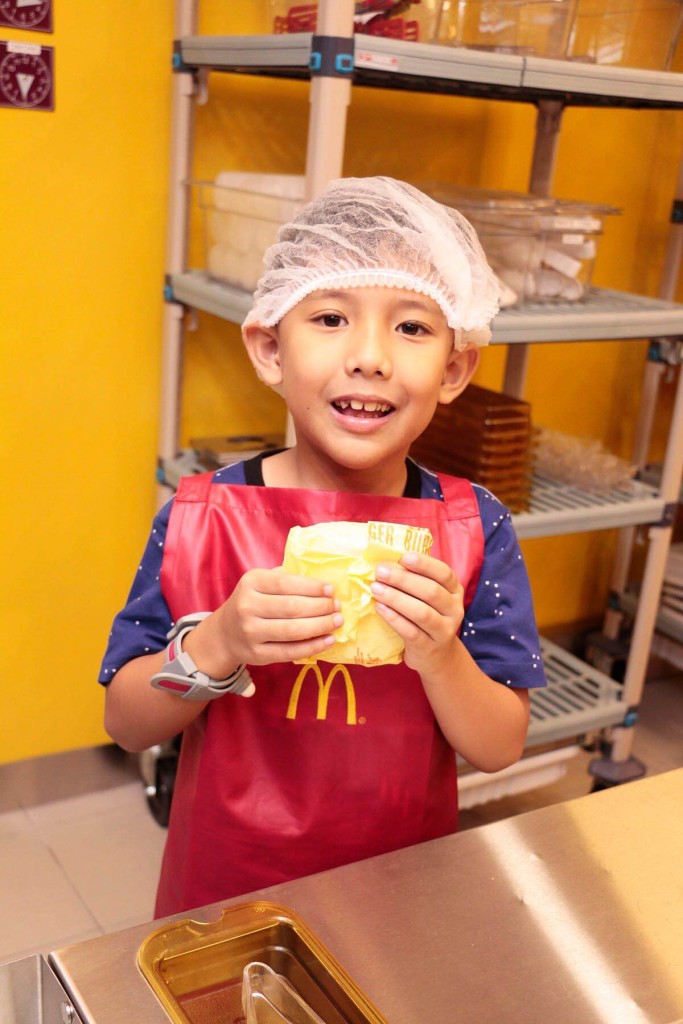 The kids take home their cheeseburgers. There's also an actual McDo branch inside Kidzania and another within the same building as Kidzania is if you want to take a break and have snacks while the kids are busy with their "work" hehehe!
If you want to know more about Kidzania you can visit their site at http://manila.kidzania.com/en-ph/
Contact Info:
KidZania Manila, Park Triangle, North 11th Avenue, Bonifacio Global City, Taguig City
info@kidzania.com.ph
+632 711-KIDZ (5439)