This post is sponsored by Meralco and Nuffnang.
For us Pinoys, Sept. 1 marks the beginning of the Christmas season. The strains of beloved Christmas carols start playing much to the dread of some people. A friend and I ran a contest on who would hear Jose Mari Chan's Christmas in our Hearts. I won and heard it in a Watson's near our office of all places.  People begin fretting over Xmas lists and bonuses. The extra hubbub is all too familiar but is still so exciting. Christmas for me however doesn'tbegin for me without my mom officially decking our halls with holly. When my mom starts opening the boxes of Christmas decors and untangling Christmas lights, I finally feel the season. And boy how my mom decks our halls. Every nook and cranny of our house has a reminder of the holiday. Her piece-de-resistance -our Christmas tree!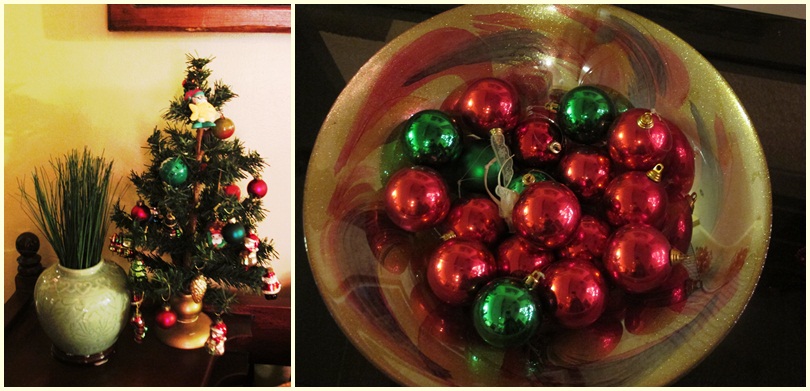 Lighting up the tree is the finishing touch to the Xmas decors.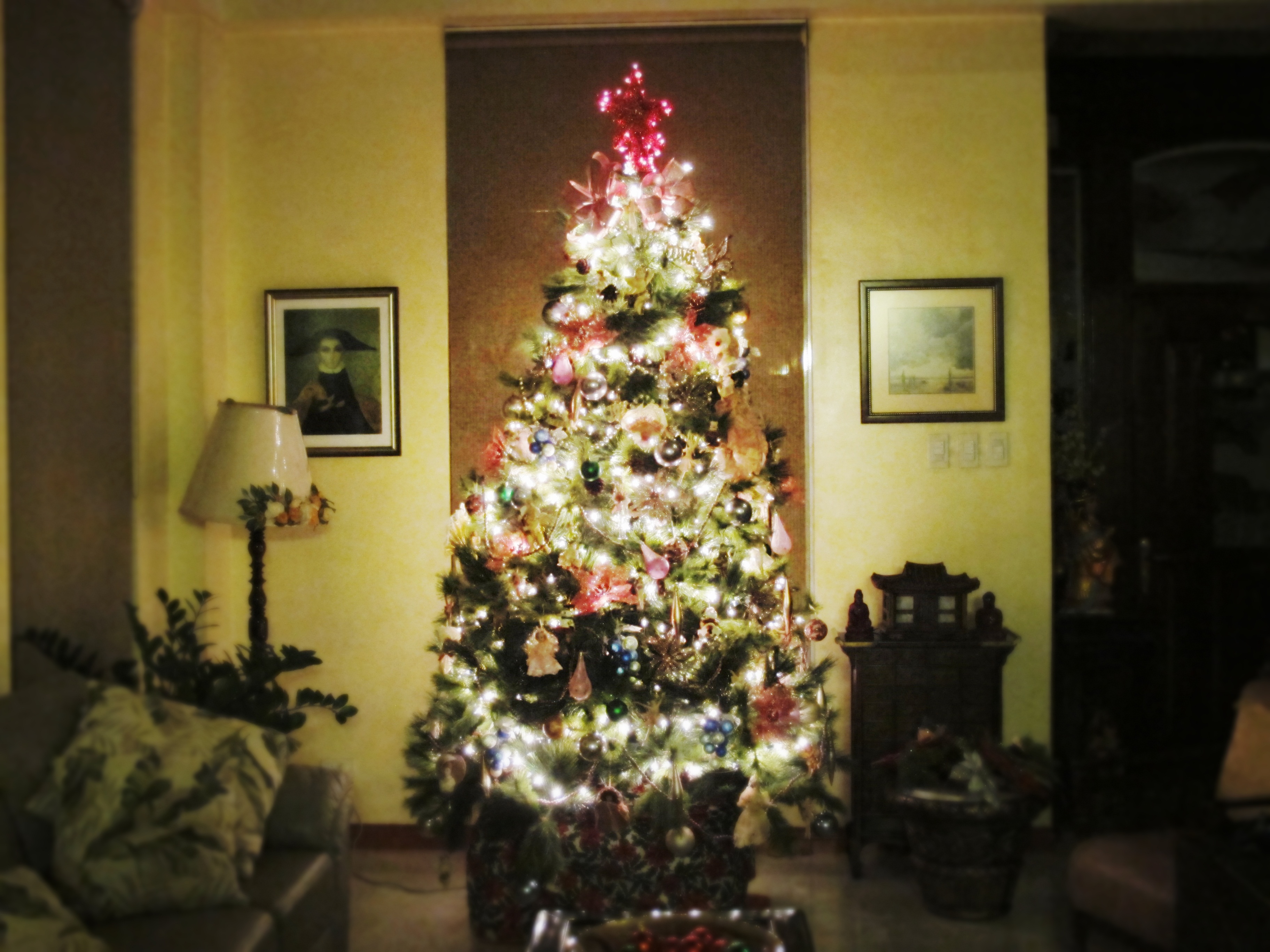 My mom has also found these lighted Candy Canes and filled a pot with poinsettia and holiday goodness 🙂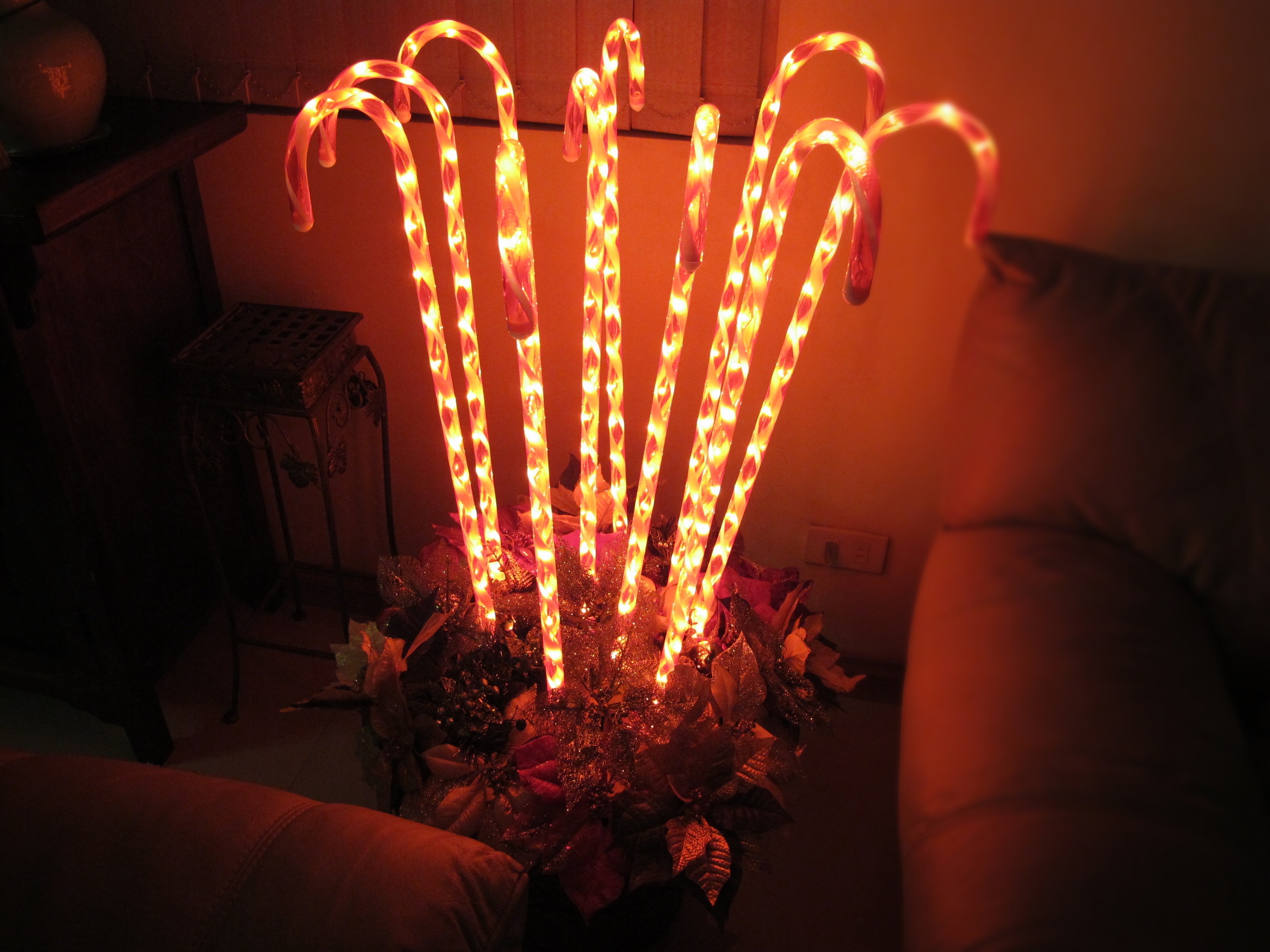 Lighting up the Christmas tree every night, filling our house with the warm glow of the lights makes me feel all warm, fuzzy and giddy. Yep Christmas is definitely here!
+++++++
Christmas has always been about the bright lights and  Maliwanag ang Pasko,  Meralco's signature Christmas campaign since 2006 has now partnered with the Department of Tourism in making the Philippines a top Christmas destination by creating more Liwanag Parks in Quezon, Palawan, Bohol, and Dinagat Islands. Maliwanag ang Pasko also enjoins Meralco customers to help energize island schools (Quezon, Palawan, Bohol, Dinagat Islands) and win Php 5,000 daily  by uploading photos of your lighted houses or any of the Liwanag Parks via Meralco's Facebook app in www.apps.facebook.com/maliwanagangpasko.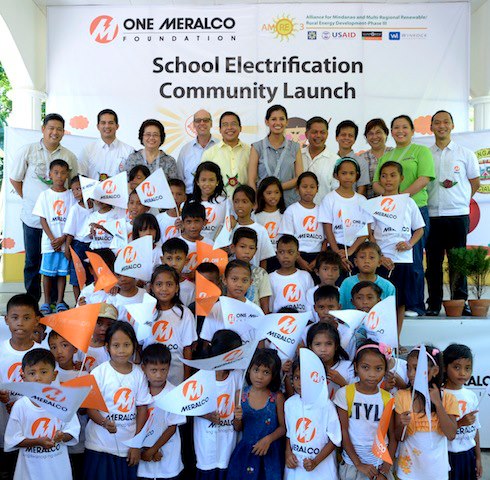 Make your Christmas even brighter with Meralco's campaign and contest! Good luck and may your holidays be bright!