Mommies! A new shopping event is in town. If you're active on Instagram or twitter, you may have seen this poster in your feed and may have wondered, anone?! Well allow me to tell yo all about this one-day super shopping event for moms by moms.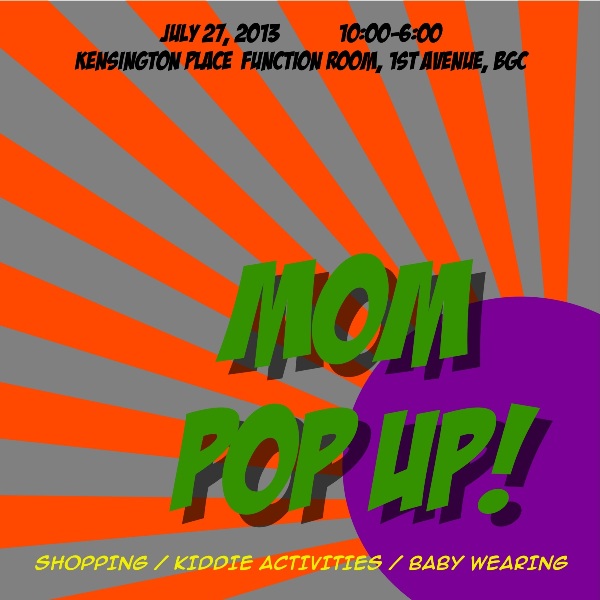 What is Mom Pop-Up?
It's a one-day shopping event of selected brands by moms for moms.  It has the wonderful energy of a bazaar but the intimacy of a trunk show. And because all the participating brands are helmed by moms expect a lot of fun chika as well. There is no rush to shop here. It's best to take your time, get to know the products and the moms behind the businesses too (some of them are fellow SoMoms!)
Who are the Participating Brands?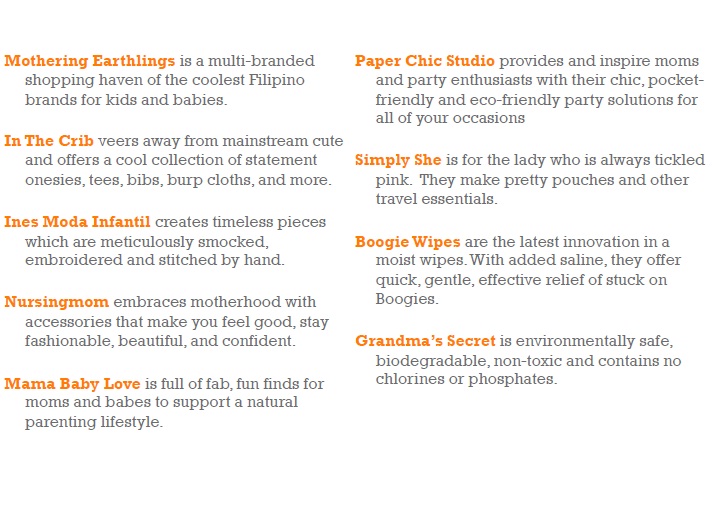 What Else is There to Do? What about the Kids?
A play area will be set-up that will be open the entire day.  Moms and kids will surely love the activities lined up for them:
10:30 am Arts & Crafts for Kids by Rae Ramos of Wicked Crafts
12:30 pm Pastry Decorating by Cats Del Rosario of Tazzy Cakes
1:30  pm Arts & Crafts for Kids by Rae Ramos of Wicket Crafts
2:30  pm Baby Wearing Meet Up with Filipino Association of Babywearers
4:00  pm Washi Design for Moms & Kids by Cai Sio of Paper Chic Studio
Wait There's More!!
Raffle: Don't forget to register at the Mom Pop Up to get a chance to win a loot bag worth over P5,000. The winner will be selected at random and the prize will be delivered to the winner after the event.
Early Bird Discount: The first 3 customers of each vendor gets a bundle of free online shipping worth P60 or more from all vendors.
Digital Discount Coupon: Follow the #mompopup hashtag and show the digital coupon that participating vendors and bloggers will be posting to get 5% off from your purchases!
Where Is it Again?
At the Kensington Place Function Room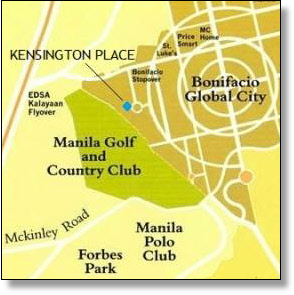 map from here
So save the date and get ready to shop mommies!!