The month of May is over and I have to say it has been the most hectic, stressful month for me. Ironically, Mother's Day is celebrated during this month and my motherhood skills was tested seriously. Needless to say, having the kids on break plus being the chosen family vacation planner spelled S-T-R-E-S-S!
Then I got an email about The Manila Peninsual's MomMeCation package. I honestly thought that it was going to be just a launch of the package. It turned out that the email was actually an invite for me to try out the MomMeCation experience. I kinda panicked because I was not prepared for an overnight stay haha!! But who am I say no to an invite from The Peninsula?! The Pen has been witness to a lot of milestones for me, my family and friends. We've had birthdays, weddings, reunions and just lazy lunches with good company at this hotel. The Pen always means good memories for me.
And now I am celebrating another milestone — motherhood! And the Peninsula generously gave me the chance to experience their MomMeCation package together with other fellow moms last May 8.
In a nutshell, the MomMeCation package is taking the very precious Mommy "Me Time" to lovely, luxurious and amazing new heights. My "Me Time" at home consists of escaping in our bathroom with my Spotify playlist playing in the background while I'm taking a long shower. I was thrilled to finally get a proper "Me Time"! I always trust The Manila Peninsula's attention to details and amazing service will always leave me wishing that I booked another night at the hotel. (wala ng uwian!!)
I knew I was in for a lovely stay when upon entering my Premier Suite I found these laid out: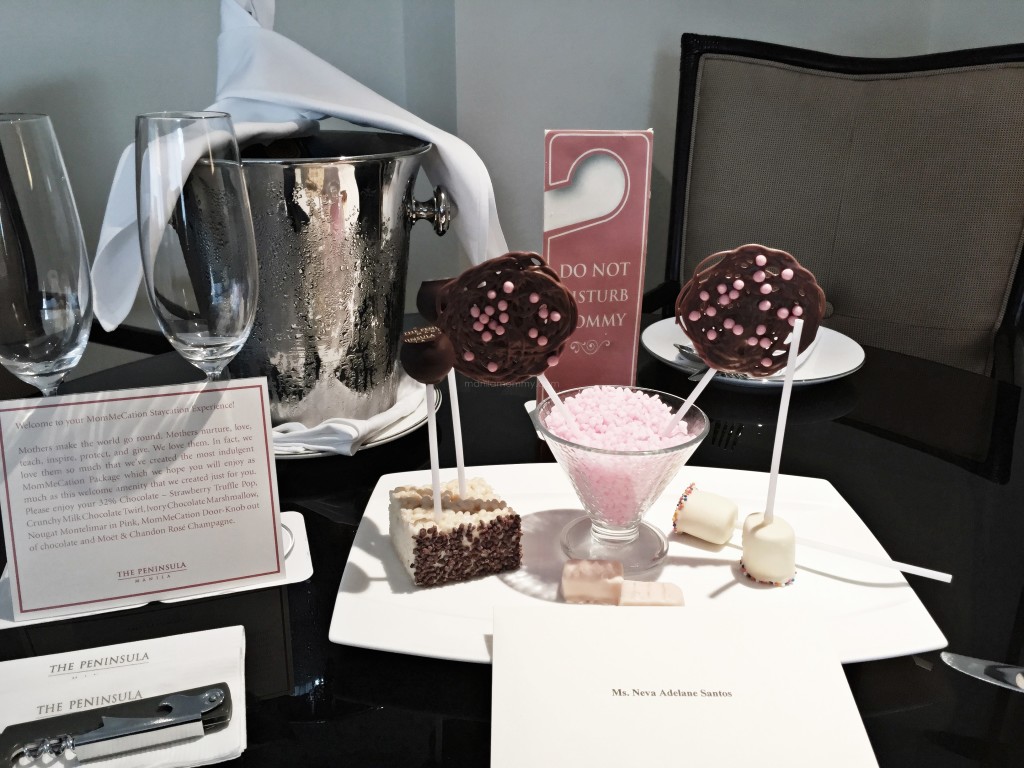 Chocolates and Moet and Chandon Rose Imperial. The MomMeCation is off to a delicious start!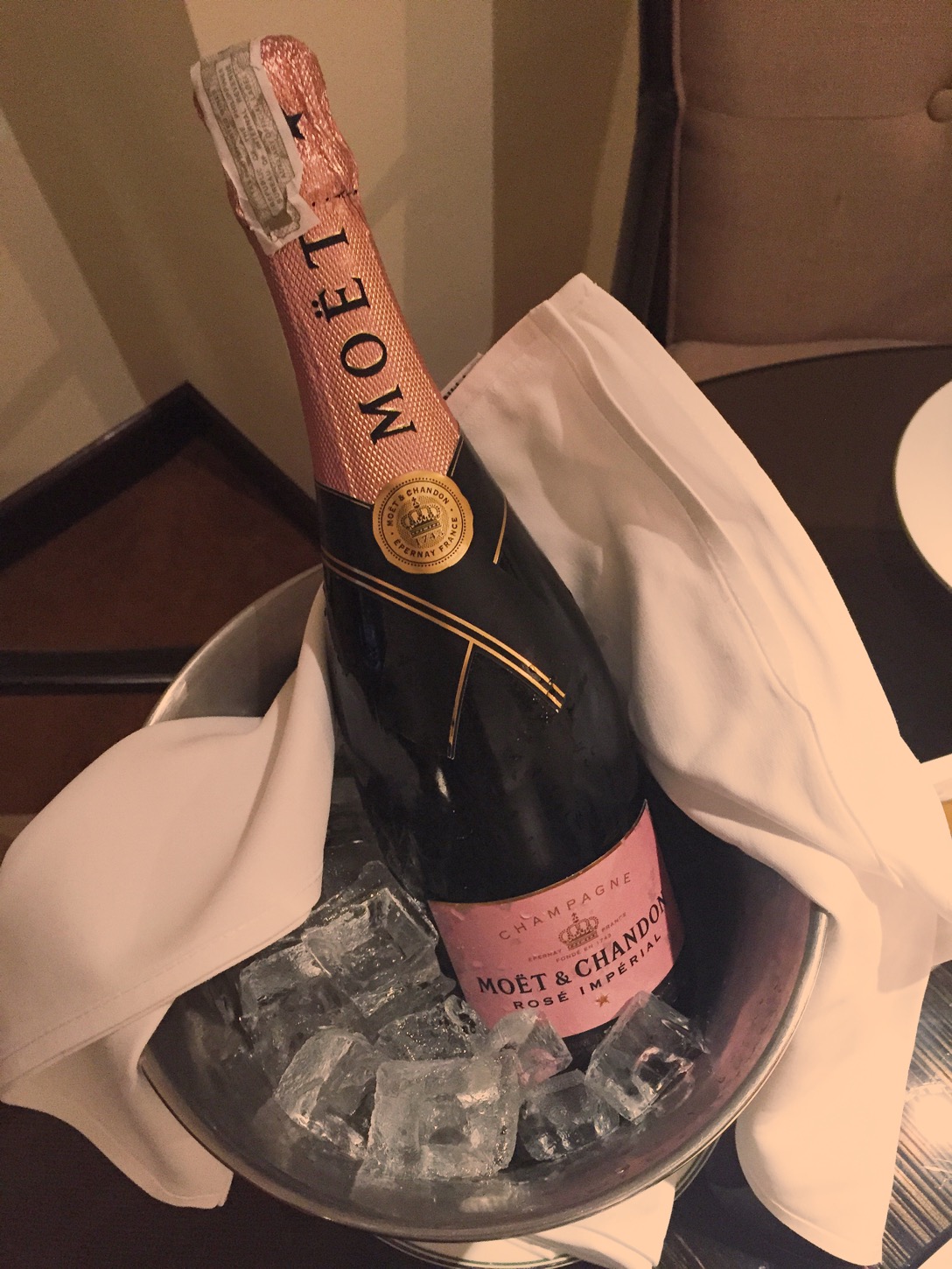 I was also gifted with a personalized robe, a lovely bouquet of flowers and a pic of my family.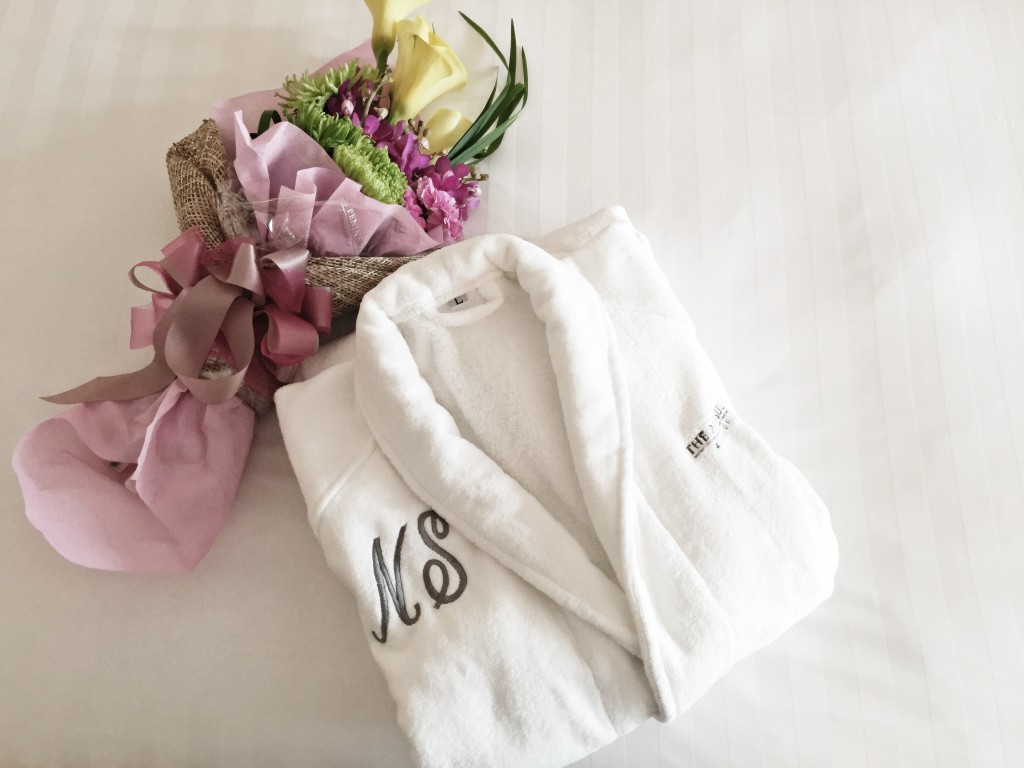 The room itself is really huge. I was so happy to have the bed all to myself even it was just for a few hours (we still co-sleep). I really wanted to just bury myself in the really soft sheets put my feet up, order room service and watch TV all night but nope the MomMeCation Package also includes an hour-long Swedish or Shiatsu massage for one at The Fitness Center & Spa. The Fitness Center (right next to the hotel pool) is a treat to experience. I got my own locker, my own plush bathrobe and the best massage ever. Getting a massage is really one of the best ways to spend "Me Time" for us moms because it really forces us to lie down, relax and to not think about anything else. I don't get one often so I really looked forward to this part of the package. I told my therapist that my shoulders have always felt heavy and tight. She expertly kneaded all my stresses away with just the right amount of pressure. I walked out of the fitness center with a spring in my step because I felt so much better and lighter.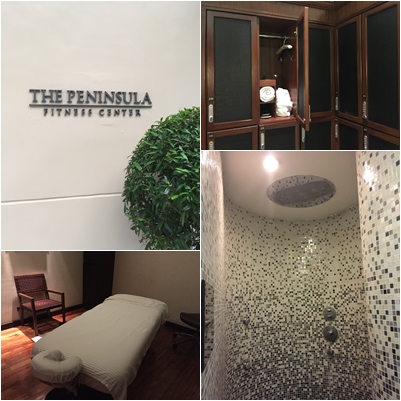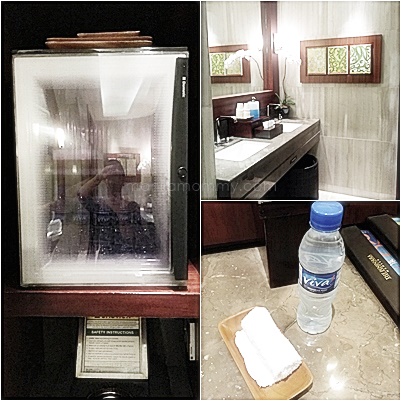 For me, sulit na ang massage but the MomMeCation package also includes an exclusive beauty gift for one from Rustan's Department Store, a P1,000 food and beverage credit at The Lobby, and themed cocktails for a nightcap in Salon de Ning or The Lobby. It really is a package meant to pamper and delight!
During our stay, the moms were treated to facials from Murad and we all had a delicious dinner at the iconic Spices restaurant. The "Nanay Nightout" continued at Salon De Ning where cocktails and chika continued. I don't know how many glasses of champagne I drank that night but I really feel….it was not enough hahaha! I really enjoyed the company of these ladies.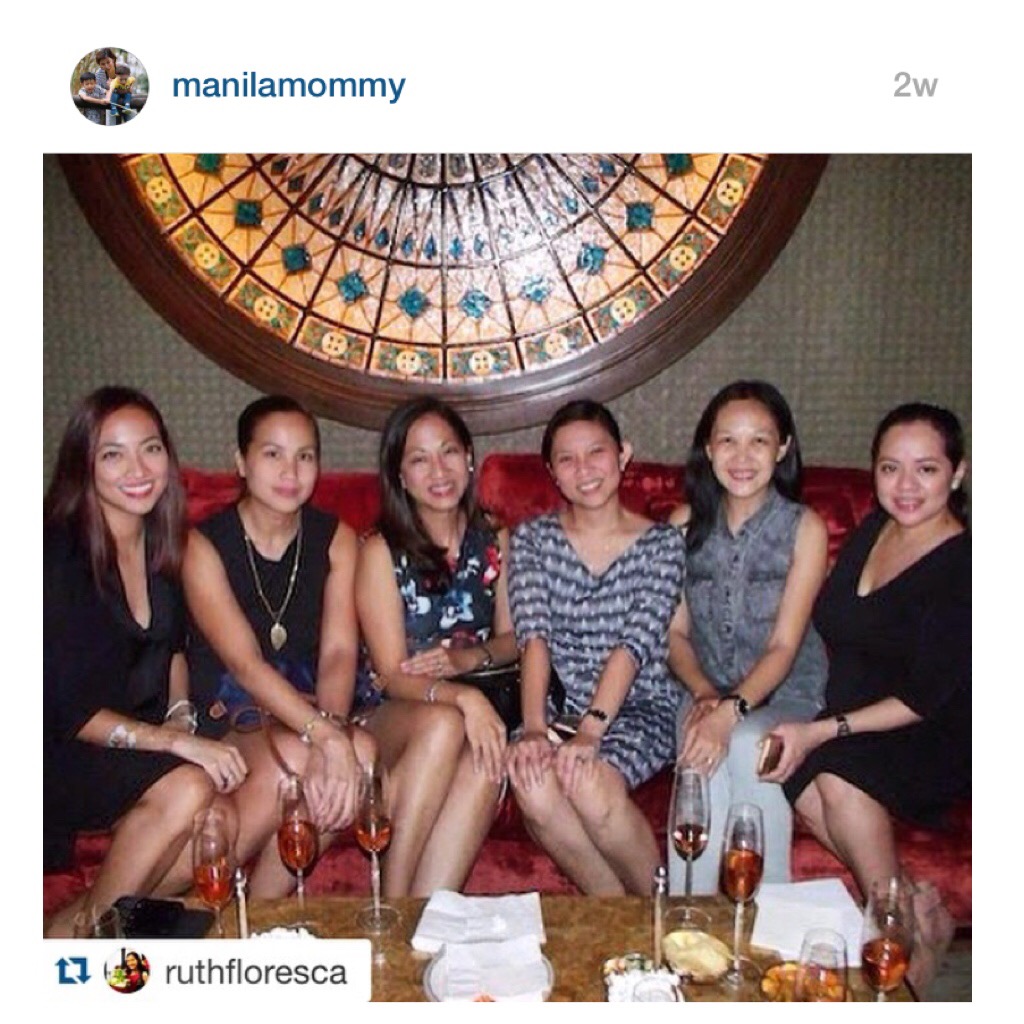 This package is the ultimate. I would love to book this package for my mom (and dad) soon. My dad is recovering from heart surgery and my mom has been by his side, busy as a bee. They both deserve a wonderful staycation at a hotel they both really love and enjoy. I am also thinking of booking this package with some of my mom friends. "Nanay Night Out" part 2?! Why not?! Happy Mommy, Happy Wife, Happy Family!
The MomMeCation package is valid from May until December 30, 2015, the MomMeCation Package starts at P 11,500 per night in a Deluxe Room, Grand Deluxe Room at P 13,500 or a Premier Suite at P 17,500. (Prices are subject to 10% service charge and prevailing government taxes.)
Below are some pics of the Premier Suite. It was so big that I called Dan and the boys to come and spend the night with me. As much as I love my Me Time, time with Team Santos is always the best!!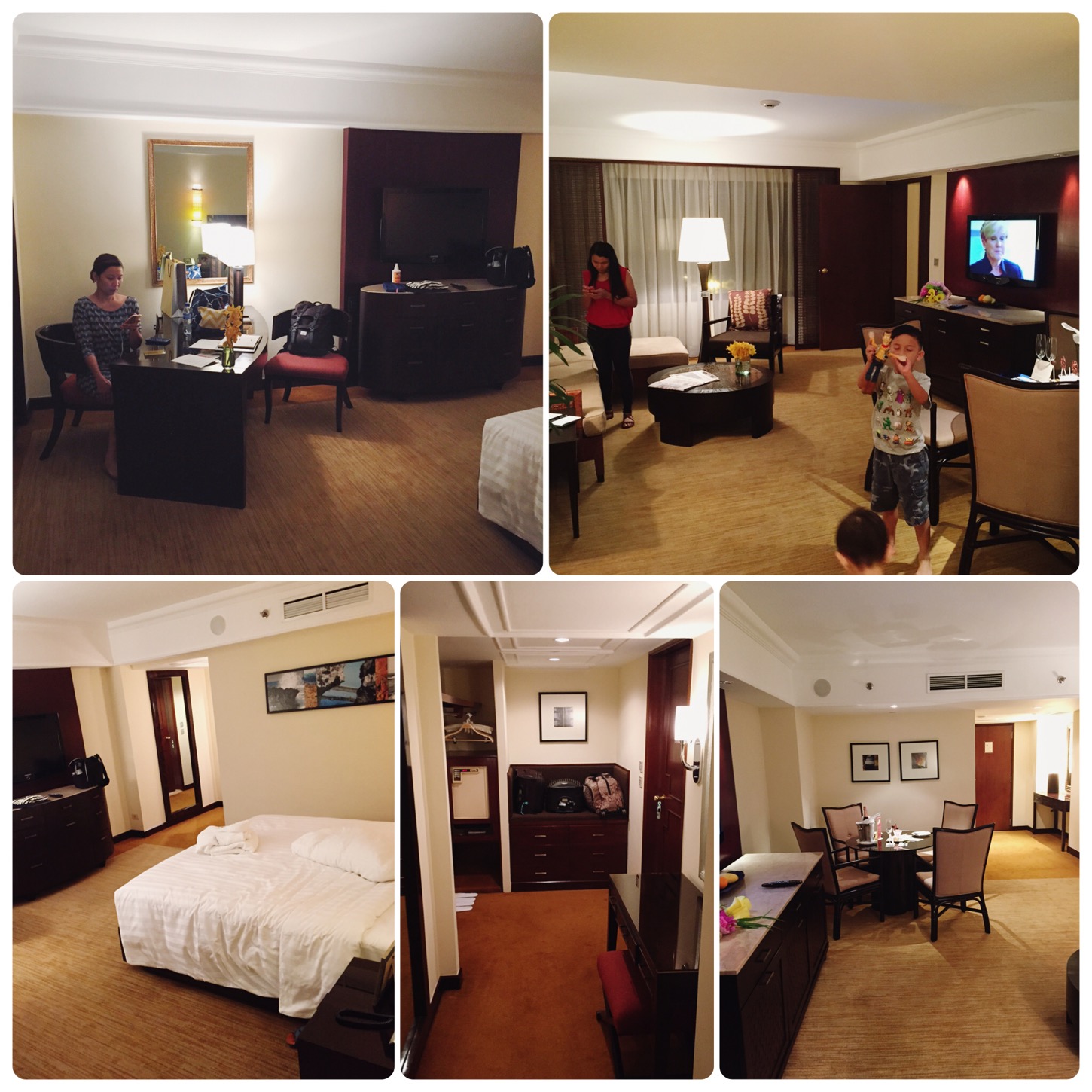 David: "Hotels are my happy place mama"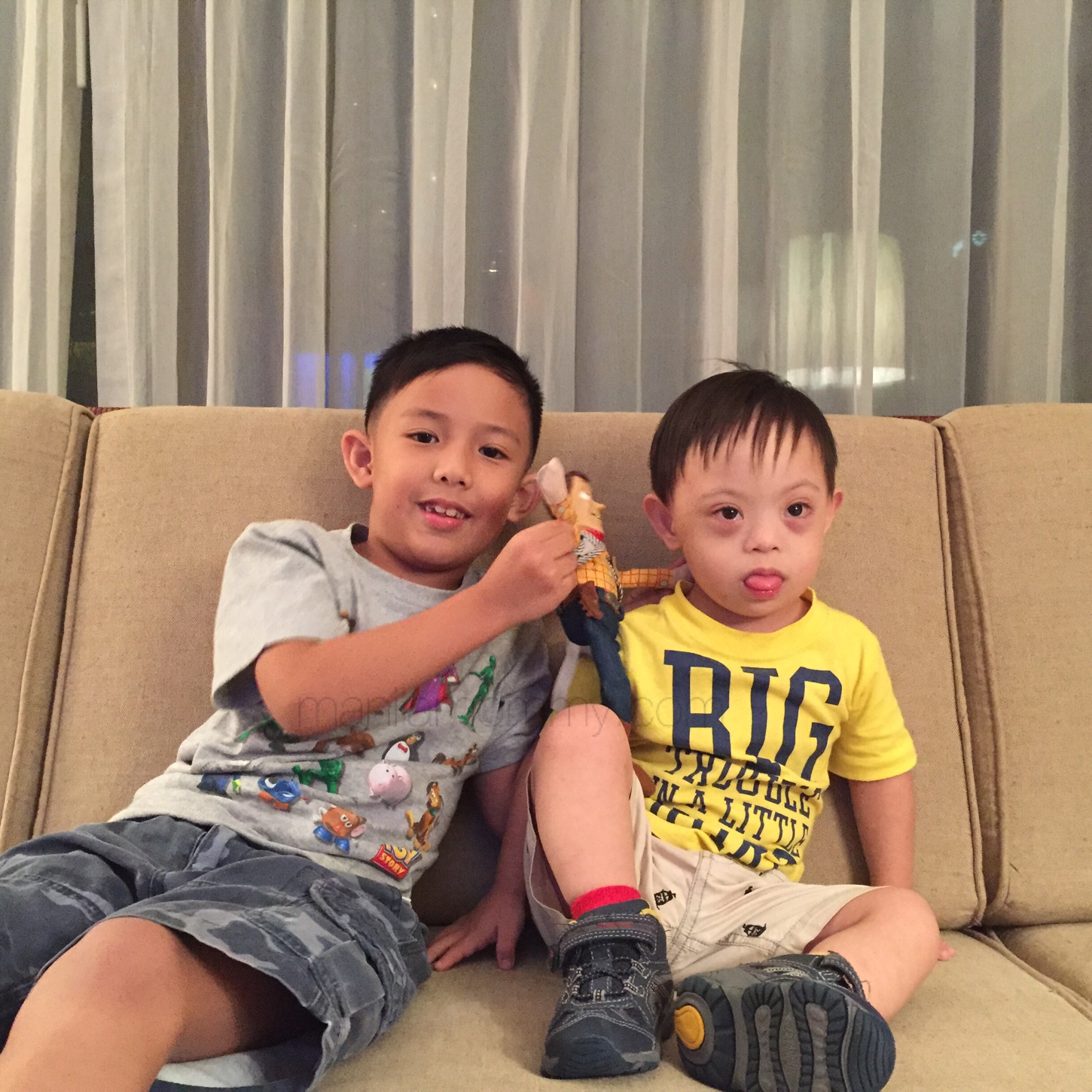 The package includes the following:
60-minute supervised workout with a personal trainer or;
Hour-long Swedish or Shiatsu massage for one at The Fitness Center & Spa. (A 30% discount is available for one other companion wishing to take a massage).
An exclusive beauty gift for one from Rustan's Department Store
A P1,000 food and beverage credit at The Lobby
Themed cocktails for a nightcap in Salon de Ning or The Lobby.
Buffet Breakfast at Escolta
Watchawaitin for? Click here to book! Bawal ang Mom Guilt ha! 😉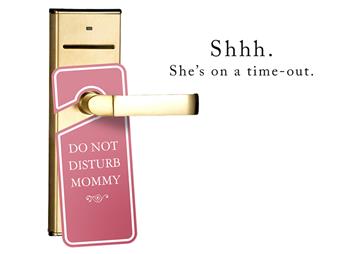 The Manila Peninsula
Phone: +63 (2) 887-2888, extension 6630 (Room Reservations)
E-mail: reservationpmn@peninsula.com
Website: peninsula.com
Facebook: The Peninsula Manila
IG: @thepeninsulamanila
Twitter: @thepeninsulamnl
Many many many thanks to Garch, Claire, Grace, Bianca and Vanessa for making The Manila Pen feel like home!