Calling all budget-savvy moms! The 3rd Mommy Mundo Clearance Clear Out Sale is happening on August 16-18, 2013 at the Rainbow Room, Fun Ranch Building, Frontera Verde, Pasig.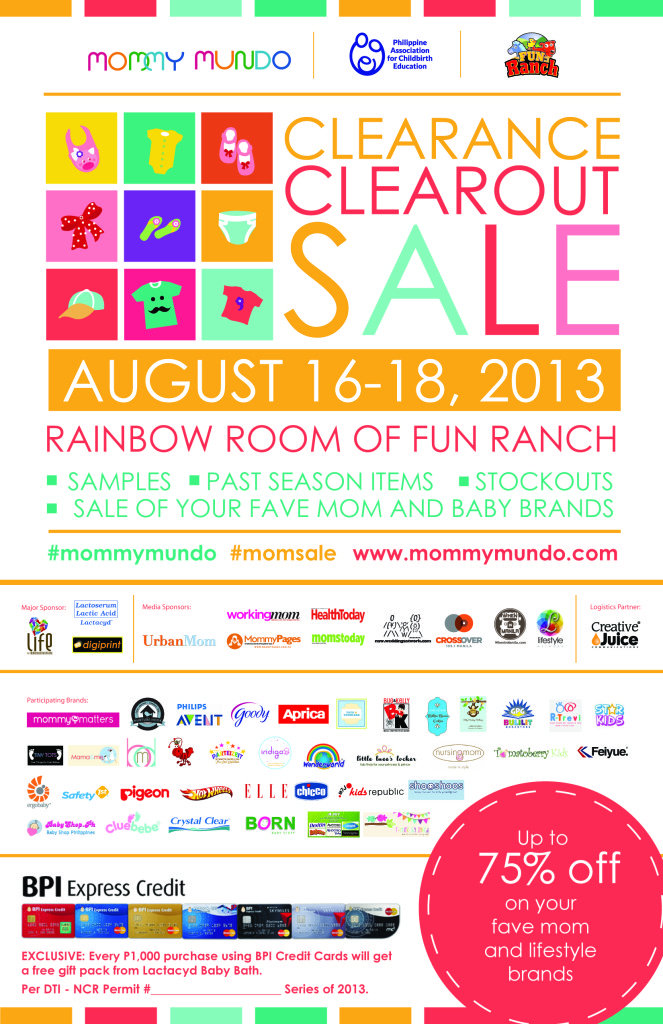 Get samples, stock outs, past season items, and discounts of up to 75% off from over 30 most loved brands for moms and kids.  Use your BPI Credit Card at the event and get a free gift from Mommy Mundo for every P1000 purchase.
Here's some of the brands that joined last year that will be at the bazaar this year:
Here's a handy map to the venue: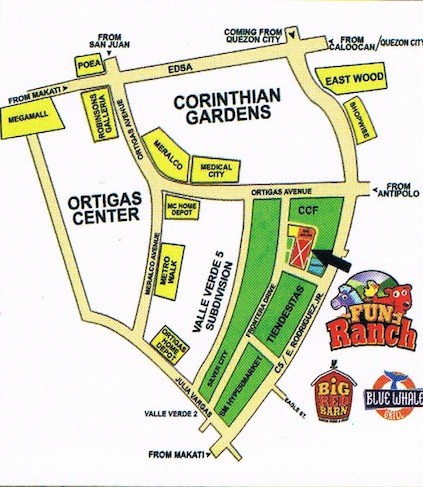 Happy Shopping Mommies!