1)      You  Have a Passion Project
You're brewing a project and it's simmering close to a boil and you're ready to burst with your big idea. Right now, it's in your heart and in your head and you are carefully building and crafting.
Or
You've taken that big leap of faith and the project is live and you are totally thrilled about it. You have shared your idea with your loved ones and friends and they believe in you and what you are creating.
You know that what you have is good and that you can't wait to share it with the world but you still need that extra push to get you out of your comfort zone and for your project to finally take flight!
2)      You  Love to Learn
This is me. I love learning new things, attending seminars, summits and lectures. I love it when I leave a seminar and my mind is racing with so many ideas most. I love learning concepts that challenge my status quo and push me out of complacency.
You know what I like more than learning? It's when I'm learning with friends because we get to exchange notes, thoughts and ideas. I bounce off ideas with friends and they provide me with the feedback I need.
3)      You are Seeking to be Inspired
Rumi said "Set your life on fire. Seek those who fan your flames" When you want to be successful or if you need to be inspired, you need to be with people and mentors who can provide you with valuable insights.
If you nodded to one or all three, then you definitely need to consider signing up for the 2nd Mompreneur Summit! It's a one-day event that's packed with everything you need to learn about branding and harnessing your passions. The event is also a great opportunity to network and expand your community! The lineup of speakers is totally impressive just look at the programme: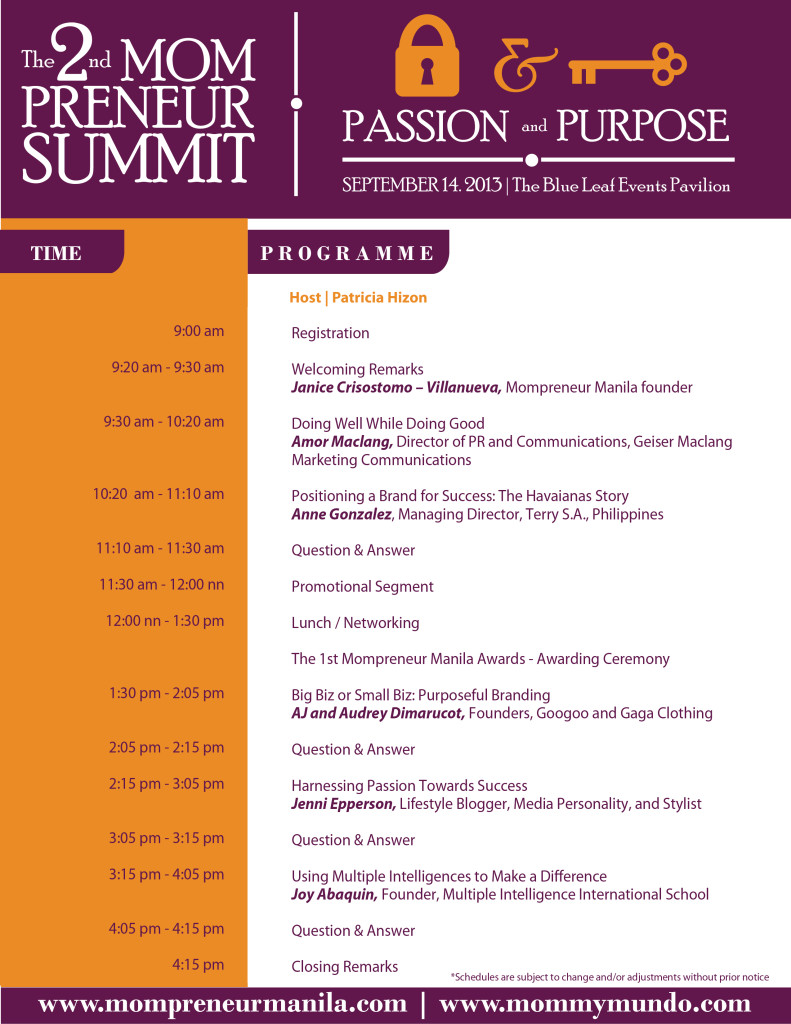 The summit is also hosting the 1st ever Mompreneur Awards! If you need to be inspired and learn from successful women/mother entrepreneur then the awardees and nominees will give you all the inspiration and insight you need!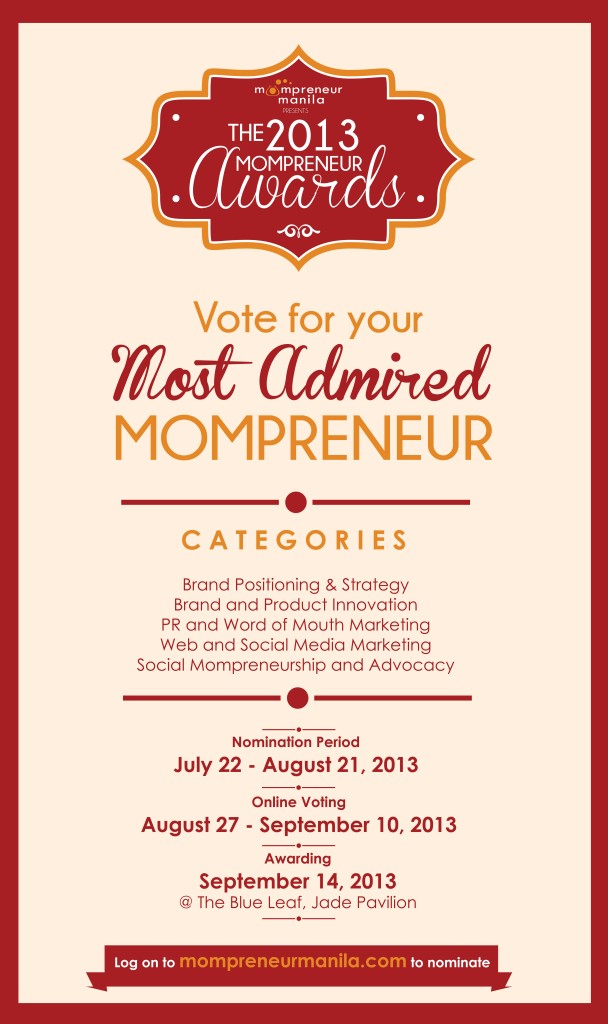 Watchu waiting for? Go and register now!
For more info, please go to:  http://www.mompreneurmanila.com
The speakers' profiles are here: http://www.mompreneurmanila.com/speakers2