Haaay guys. This one person at work is making my life miserable. As much as I don't want to give her control over my workday, she does. She is disruptive because she always has tedious requests that I have to do for her. In addition to that, she always schedules long winded calls and emails na laging may pagbubuhat ng sariling banko at the expense of me and my team. She is relentless and exhausting. I dread going to work because of her and the huge irony is she is not my direct report. Hindi ko sya boss. Pero this girl treats me like I work FOR her. Utusan. With matching comments that are supposed to be "constructive criticism" but really are just mean and demoralizing. She has also told me over the phone that she is a bully and that she knows she is difficult to work with. And with that, dapat daw alam ko na paano makipagtrabaho with her. I have to tell her that I have been very accommodating with her "processes" but she has to respect mine too. Hindi pwedeng sya lang ang iintindhin ko lang lagi. And also to have her say na she's a bully and that she expects me to accept it is really a form of victim blaming. I can go on and on at all the times this person has mistreated me but I really can't give out specifics anymore lest I jeopardize my current job. Truth be told, I like my work, I like what I do and my teammates. Siya lang talaga. She has created a hostile and toxic working relationship and I am almost at my breaking point.
In my hopes of learning how to deal with a difficult coworker, I came across this article from Huffington Post: 5 Types of Toxic Employees.
At eto sya: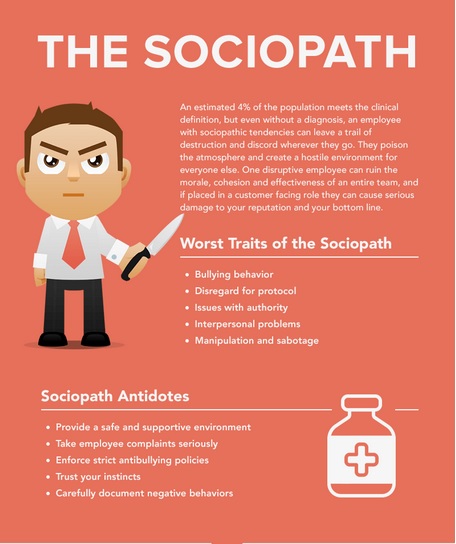 I found myself saying Yes to this survey too: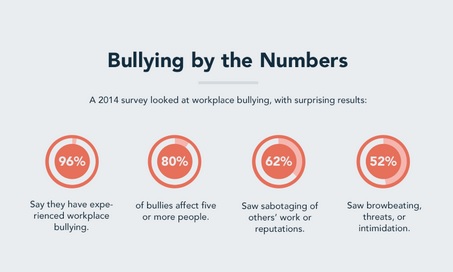 Browbeating? Check!
Sabotaging for reputation? Check!
Haay anyway, my question is, how do you guys deal with mean people at the office? Paano nyo nalalabanan at kinakaya ang stress na naidudulot ng isang tao na nakakaapekto na sa trabaho nyo? Ang pangit lang talaga ng feeling pero how do you guys manage?