You know you're a mom when a trip to the grocery is one of the highlights of the week. I love doing the groceries, it's a form of retail therapy but in this case everybody in the house is happy hehe 😀
Here are 5 things that I've tried, tested and tasted 😀 If you see them in the grocery aisle or freezer, why don't you give these guys a second look? I also have a short list of pros and cons per item too so I  hope it helps 🙂
1) Myra Vita Glow BB Cream – Php 99.00
Pros: Very budget friendly, so trying it out would not be painful on the pocket hehe. The size is also small enough for a regular sized make-up kit as it won't take up too much space. It comes in two shades, Ivory and Beige.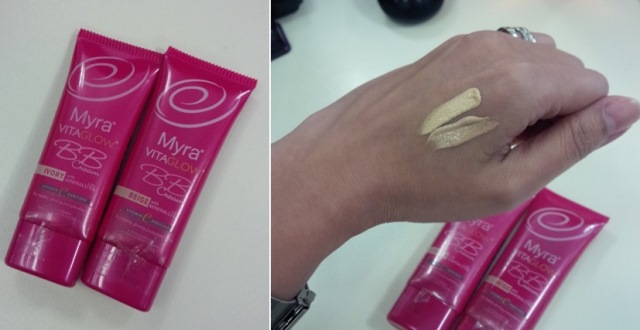 Cons: I'm not a fan of the shimmer. I assume it's what gives the skin its illusion of glow though. Coverage is okay, it didn't completely cover up all my facial chuvaness but I was ok with it.  However I noticed that my skin got oily soon after 🙁 I really like my BB cream to be matte and to provide even coverage throughout the day. So I gave my tubes to friends who were fans of the Myra tinted moisturizer. This is not for me but it is worth a try if you're looking for a drugstore brand BB cream. If your skin loved Myra's tinted moisturizer then this will not disappoint!
2) Amala Natural Detergent – P232.00/1Kg
Pros: All natural and free from phosphates, petroleum solvents, chlorine, perfumes, dyes, animal by-products, which are common triggers for respiratory and skin irritations.  It also free from optical brighteners. Another plus: it smells reaaaally good! I was able to talk to Jeryl, the marketing person behind this product and he says that Amala uses the same process as seventh generation
Cons: It's a bit pricey considering there are other natural laundry detergents. Also you have to tell (and assure) your yaya that even if the wash will not have as much bubbles as common detergents it is still doing its job. The common thinking is if the wash is not bubbly then it's not working and so yaya will keep adding powder to the wash. For me the good thing is that the kids' clothes come back smelling clean not because of any artificial fragrances, they just smell freshly washed 🙂
3) Fisher Farms's Marinated Steak. Milkfish Loins with  Barbecue sauce – Php 257.00

Pros: It's a big bangus in a box with yummy barbecue sauce. The bangus we had was pleasantly plump and meaty. The barbecue sauce was perfectly seasoned but I recommend that you serve it on the side. Our manang drenched the bangus with the sauce, which is ok but I imagined it would have been better if we used the barbecue as a dipping sauce instead. This is great for Friday family dinner nights or Sunday lunch 🙂
Cons: The price could set you back but it's a good dish to have on a Friday family night or Sunday lunch.
4) Nestle Kimy and Nestle Temptation Dutch Speculoos
As if you need more reasons to buy ice cream!  The Kimy is for the kids, and the Speculoos is for you and the hubby! Sharing is optional hehehe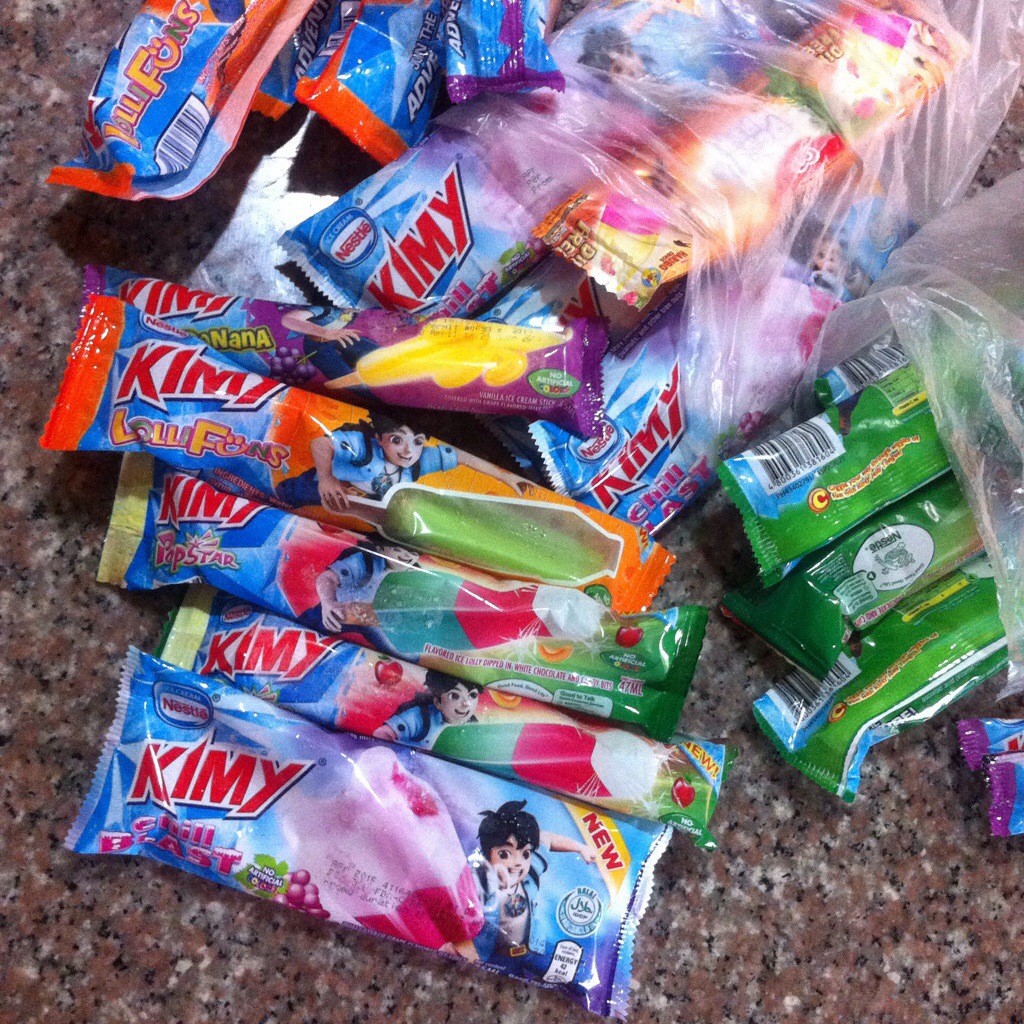 The Speculoos is sweet but not cloying and it has chunks of cookies that make each bite really pleasurable! Another flavor to try from this line is the French Salted Caramel 🙂 Don't blame me if you find yourself getting more scoops of ice cream for dessert ha! Hehe 😀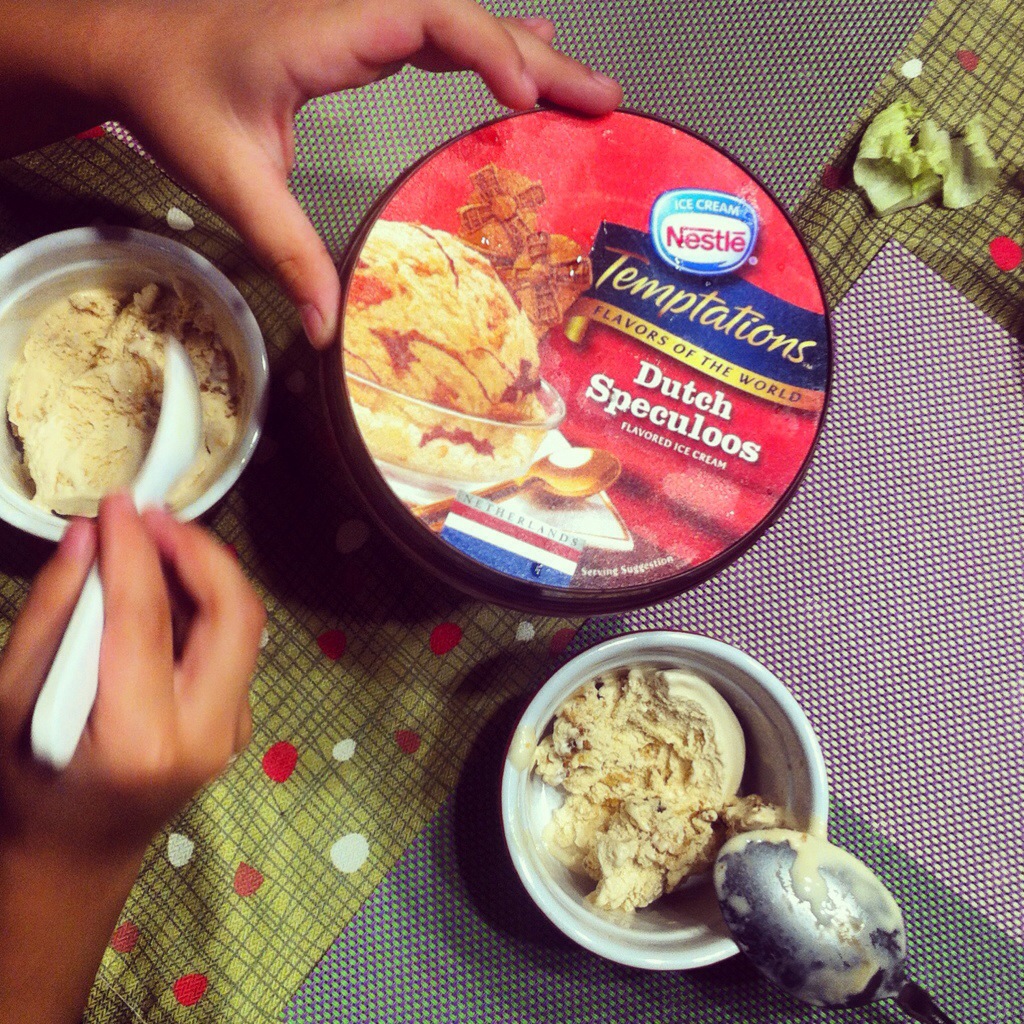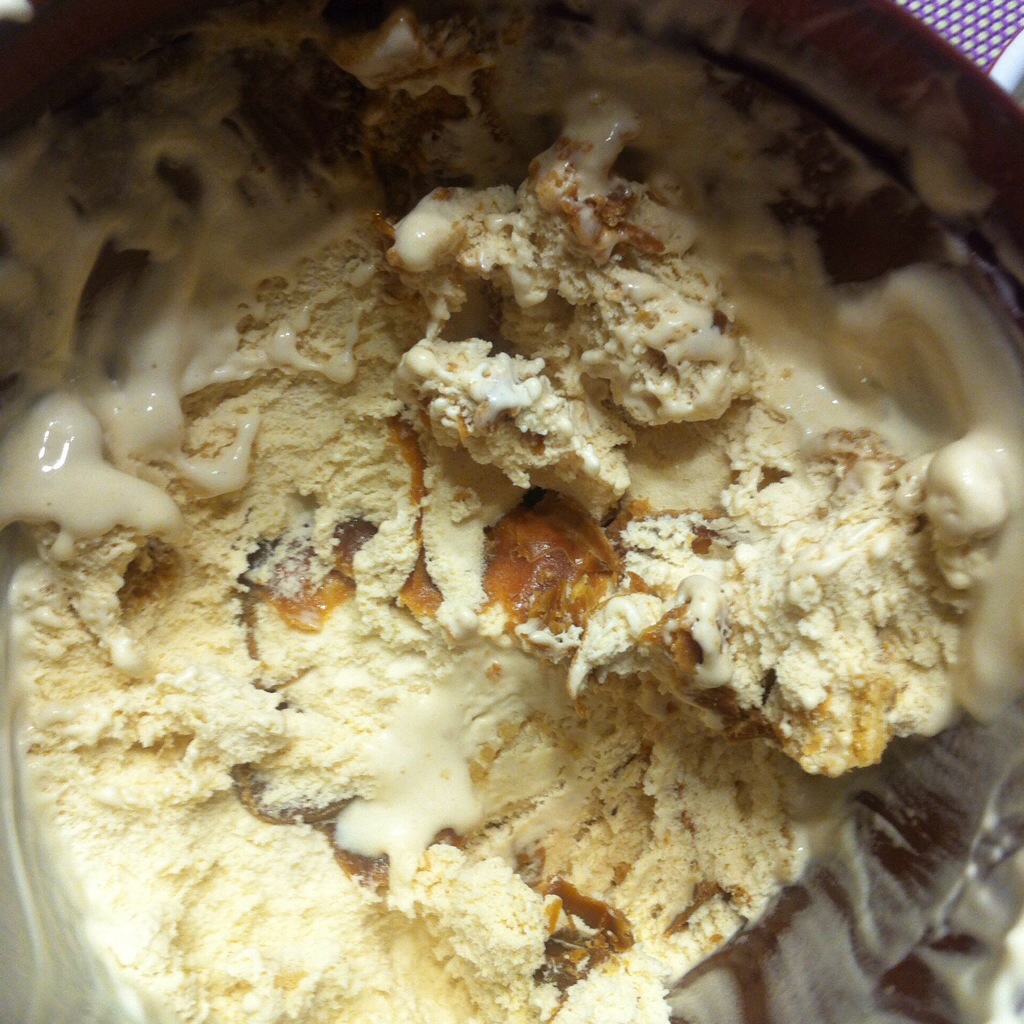 5) Top Torikatsu  – One pack contains 6 pcs of breaded chicken fillet – Php179

I've always thought of Top Torikatsu as grown-up chicken nuggets. Bounty Fresh calls it quick gourmet, I just call it yummy!  The breaded chicken fillet has two flavors, Classic and Cheese & Chives.
Pros: Easy on the budget, it's easy to cook (3 minutes tops) and really yummy. My favorite is the Cheese and Chives. It goes really well with pasta or just with plain rice. They just released a new flavor, Tomato. I found it while shopping at Shopwise last week 🙂
Cons: I really couldn't think of any. Serious. Masarap sya talaga. It's a good safe food to have in your freezer when you're too tired to cook. I loved it best when we had leftover spaghetti and I was alone at the house for lunch. A quick fry of the Top Torikatsu Cheese and Chives made lunch not so lonely hehe 😀 It turned out really good!
I hope one of these things find their way into your grocery cart this weekend! Happy shopping and hooray for new finds!