One of the great things about having a mobile phone is in the conveniences it brings that make our lives easier. As a mom, I have to keep track of the bills, our expenses and be able to pay for them in just a few clicks and swipes on my phone.  Do you know there's also an app that let's you shop for groceries on your phone and it gets delivered to you? I have yet to try it but I can imagine how easy it would be if our yaya texts me and tells me that we're running low on some grocery items. Now managing your Smart Communications accounts is so much easier with My Smart.
My Smart is a self-service platform that allows subscribers to manage their accounts online – from a simple checking of balance, retrieving their account information, or activating/deactivating an array of services.  It simply means that if you need to have your subscription fixed or if you want to avail of a new package add-on you can do it yourself anytime, anywhere with the MySmart app! Ang husay no?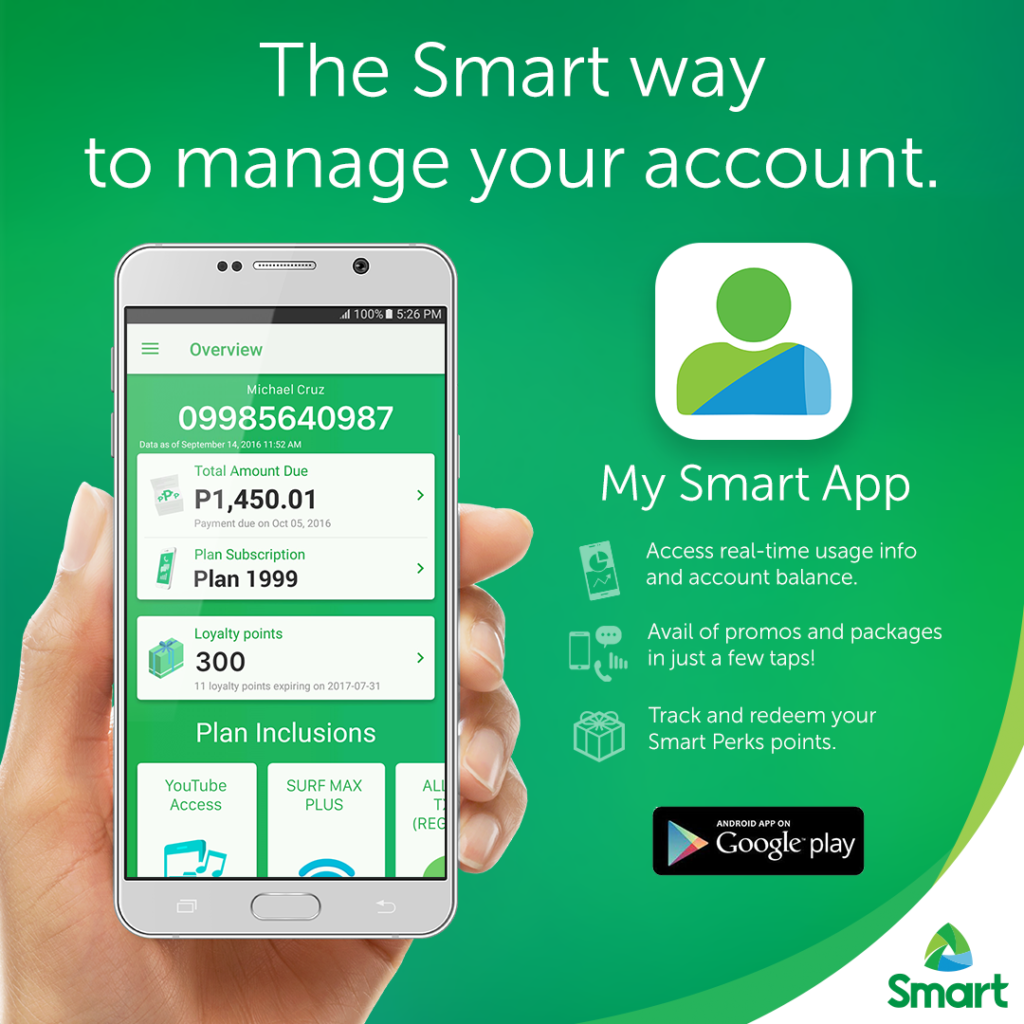 Download the MySmart app on Google Play or App Store now!