Disclaimer: NIVEA BABY is a sponsor of Manilamommy.com this article is the third in a series of helpful tips on how to bond with baby during bath time.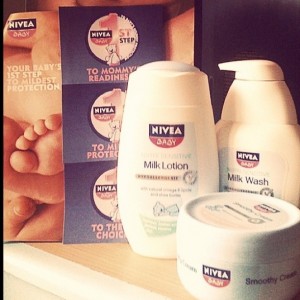 Bath time with Noah is always fun and stress-free because it's a great way for me and the little bugoy to bond and connect. He still bathes on a rubber mat because the tub I have is still too big and too deep for him. Bath time is also a great opportunity for me to massage Noah and provide sensory stimulation by rubbing his body, arms and legs. As I bathe our little boy, I also talk to him about the different parts of his body to promote body awareness.
I use NIVEA BABY Nutri Sensitive Milk Wash during bath time because It has no irritants and leaves a fresh clean smell too. Because it has been formulated for sensitive and dry skin, I am assured that Noah's skin is protected and cared for. A few drops of the milk wash on a small soft washcloth is all I need for Noah's daily bath.
NIVEA BABY also notes that "Bath time plays a key role in strengthening the connection with your baby because it is one of the first bonding activities that you do together. As you cleanse your baby's skin, let him splash around in his tub to remind him of the time he was in your womb. With the gentleness of your touch and his bath essentials, everything works together to help your baby relax during bath time."
When choosing your baby's bath essentials be sure to choose those that are clinically-proven to be mild and are created for sensitive skin. Like NIVEA BABY Extra Mild Shampoo, you get a specially-made formula for sensitive scalp and hair. It is ultra mild with natural chamomile that soothes the scalp and protects from tears. Backed by 100 years of skincare expertise, you can be assured that NIVEA BABY will take care of your baby's skin the right way.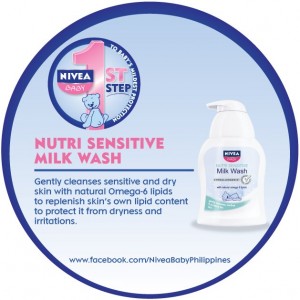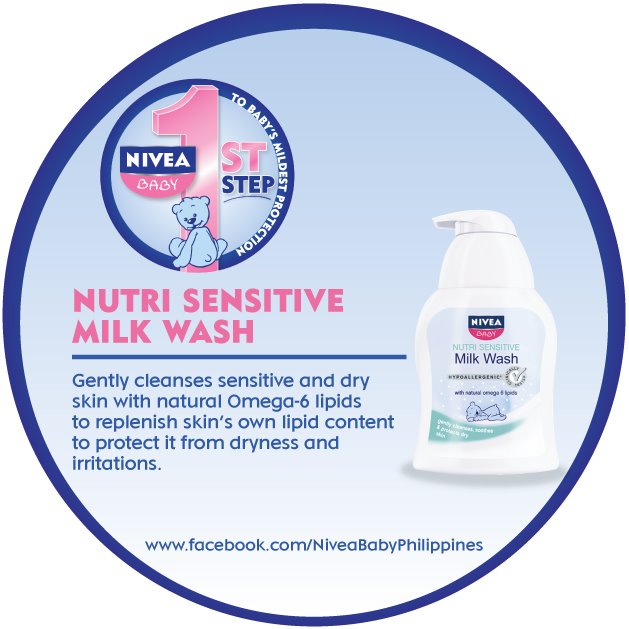 If you want to learn more about caring for your baby, make sure you get the right expert tips. Join NIVEA BABY and take the 1st Step to mildest protection at https://www.facebook.com/NIVEABabyPhilippines today!