My dearest Noah,
My first letter to you was fraught with so much uncertainty and fear. I remember typing that out in my Blackberry at the NICU. I was just pouring my heart out as if the words that I was typing can heal you and that we can all come home after I typed out the period of the last sentence of that letter.

Your birth was unexpected but you are the wonderful little boy that your dad and I prayed for. We prayed for another brother for David and another child for our family. You are our answered prayer and our home is now overflowing with love and joy. I became a mom twice over.  Thank you for giving me the privilege of being your mom.
Our little family may have taken a  detour and the road that we're traveling on may seem to be so much more challenging but what matters most is that we are all here together. We will always be a team. Team Noah. Team Santos.
So Happy Birthday my youngest.
May your days be filled with love, laughter and happiness.
May you always be joyful.
May you shatter stereotypes.
May you be the best that you can be.
May all your dreams come true.
We love you so much Noah-Oah 🙂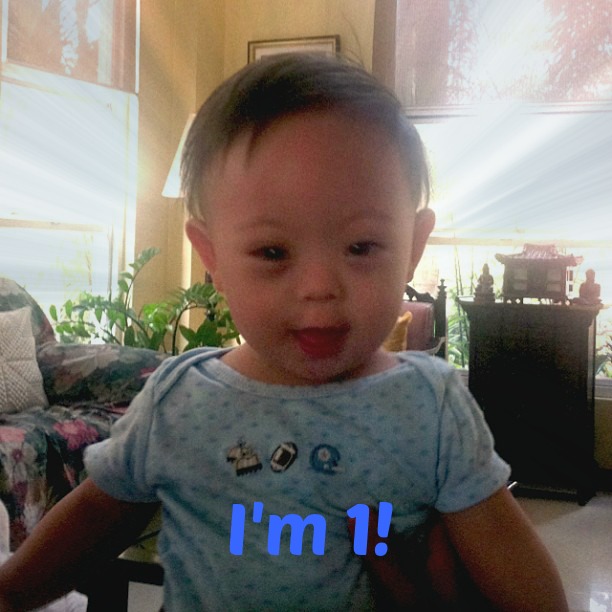 *Noah turns 1 on Saturday 🙂