Meron bang Pinoy who's not a fan of Pacquiao? A Pacquiao fight always whips the country into a frenzy but nothing could beat the excitement when on February 21, the Pacquiao-Mayweather fight was officially announced. Dan is planning a get together with cousins and friends to watch the fight in Pay Per View together. Pinoy na pinoy lang ang gathering, dapat may pagkain, may inuman tapos kinabukasan….sick leave lahat 😛
And Pinoys being such super active social media users have been trending #SugodManny for a few days now.  If you look through the hashtag, you will all see people sharing their knockout moves in support of Manny Pacquiao!
This is me and David and our knockout move is the…..SONIC BOOOM! haha 😀  (I had to explain to David what a Sonic Boom is, generation gap!)
Smart Communications (a sponsor of this blog!) has also released exclusive materials that show how BIG this fight is going to be for all Filipinos. Nakakakilig diba?
If you want to watch the Pacquiao-Mayweather app on your mobile you're in luck! Smart, Sun and Talk 'N Text subscribers can view the fight through the Viewstream app  LIVE and commercial-free for only P499 (this price is for a limited time only) Included in the P499 package is the chance to watch exclusive training footage shot in the US and videos of previous fights on Viewstream.  Boxing exclusives at your fingertips! Ikaw na ang sikat!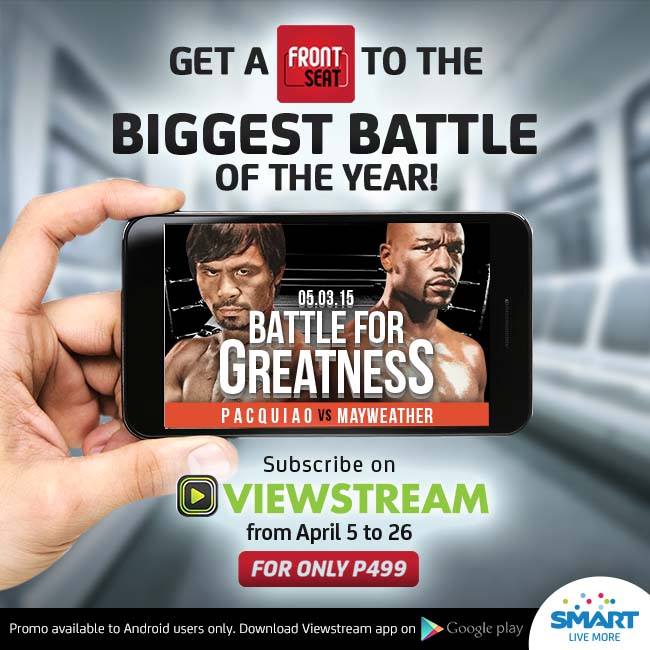 But for me ito ang favorite kong promo, Manny Pacquiao stickers!! haha! You can get free stickers by texting MANNY to 2600. These stickers are available for Viber, Line and WeChat. Sana meron din si Aling Dionisia 😛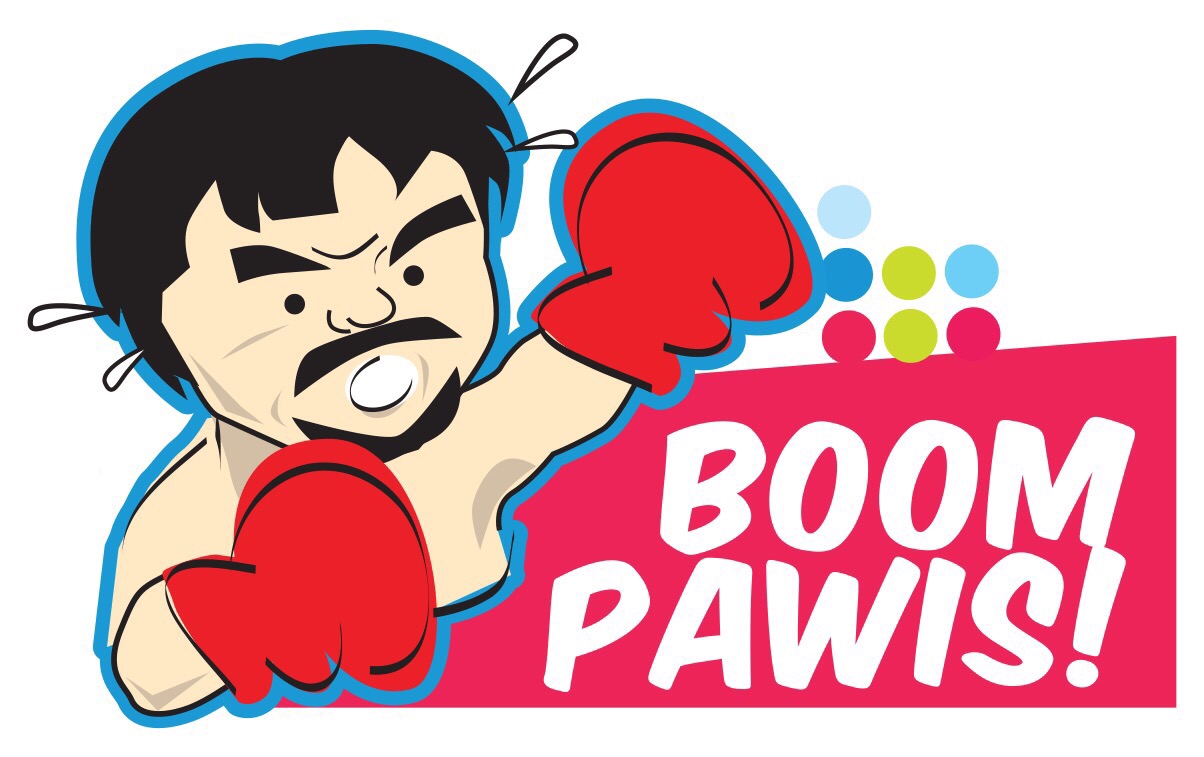 If you want to get exclusive videos and updates on Pacquiao and the upcoming fight, check out Smart's channels. I'm a member of the Smart Public Viber Chat where Smart peeps share exclusive photos and content.
http://smart.com.ph/sugodmanny
YouTube: http://youtube.com/smartcorporate
Facebook: http://www.facebook.com/SmartCommunications
Instagram: @SmartCares
Viber Public Chat: http://chats.viber.com/Smart
#SUGODMANNY!!!!!! Good luck!!!