Hi guys. I write this as the torrential rains continue to pour heavily in Metro Manila and the surrounding provinces. I hope you're reading this in a safe and warm environment with your loved ones. DW is taking his mid-morning siesta now and BDW is playing NBA2k12 on his PS3. It's not normal in our house for sure because we're all waiting for news and contacting friends via mobile, facebook or twitter to check if they're ok.
You've probably seen this posted around in Facebook, the original being posted over at the facebook page of the Official Gazette of the Republic of the Philippines.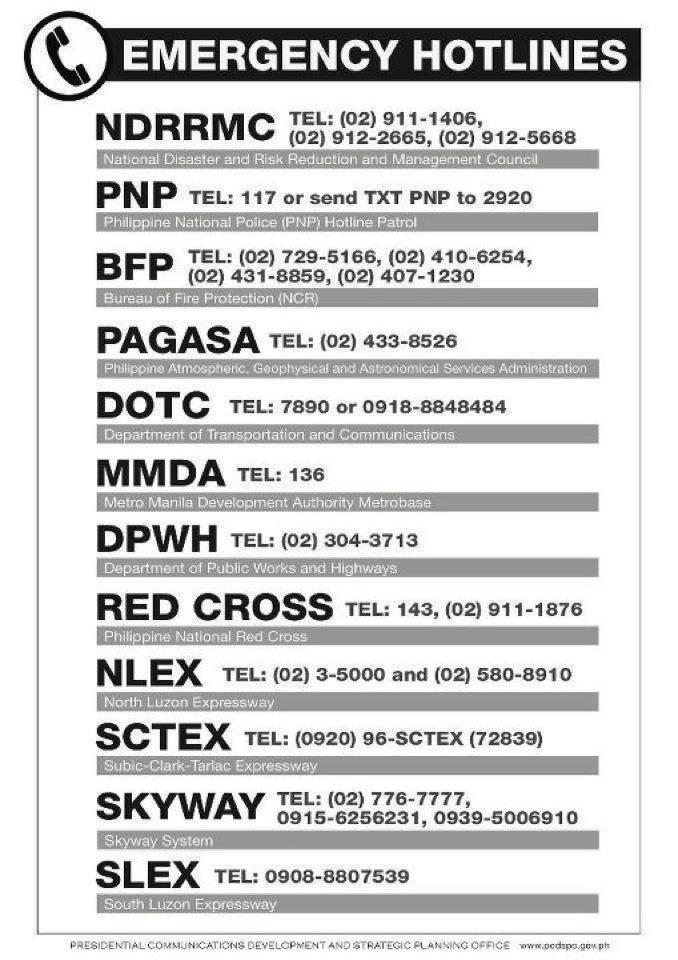 I took a pic of the list above so that I'd have a ready list to refer to when needed.
If you have yet to be familiar with the color-coded flood signals that PAGASA has been issuing, here's a visual guide below.

EDIT: As of 08/09/2012 PAGASA has just revised its rainfall/flood warning signals changing Green to Orange. The new colors are Yellow  for Awareness/Monitor, Orange for Preparedness/ Possible Evacuation and Red for Emergency/ Prepare to Evacuate.
Ifyou're on twitter, follow these government accounts so that you can be sure that the news are verified and official:
Official Gazette of the Philippines 
Relief operations are also now underway. Here's a list of available options so far
Sagip Kapamilya

DSWD
Please do add in the comments section below if you know of other relief centers.
Be safe everyone. Let's all be vigilant and be prepared to help.