I love sandwiches. They're easy complete meals that I can eat on the go without feeling cheated hehehe. I am always on the lookout for new variations of sandwiches most especially really savory ones.
So, when I read about Pepi Cubano online, I knew I had to pay a visit to their shop. Bonus pa talaga that it is just near our office. So during a slow day when we can afford a long lunch break,  two of my teammates and I headed over to Pepi Cubano to treat ourselves to something new.
The store is tucked in the corner of Dela Rosa and Gallardo Street in Legaspi Village Makati at the Tropical Palms Condominium.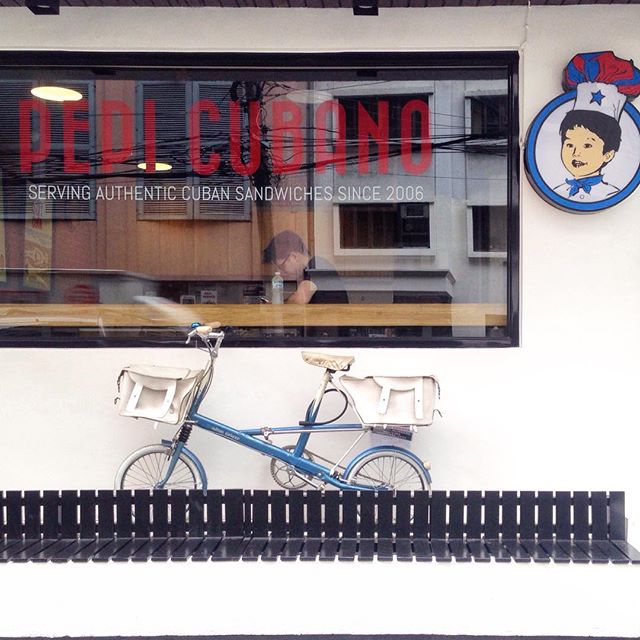 (pic from phonebooky)
There were only two other people inside when we went to the shop who ordered their sandwiches to go. We headed to the counter and ordered two sandwiches for sharing:  The Pepi Cubano and the Pan De Pollo. We also ordered Coke kasi happy lunch ang theme namin haha.  We waited for a few minutes and then our number was called!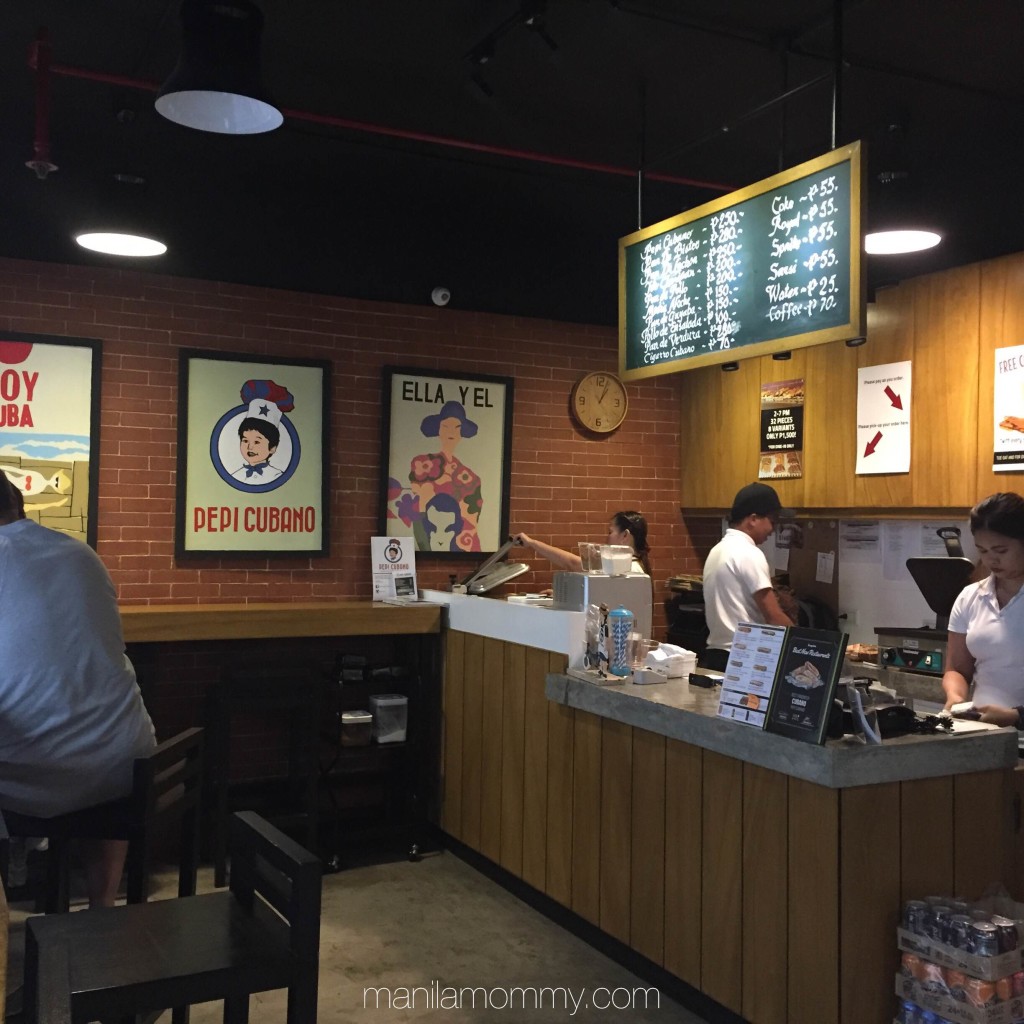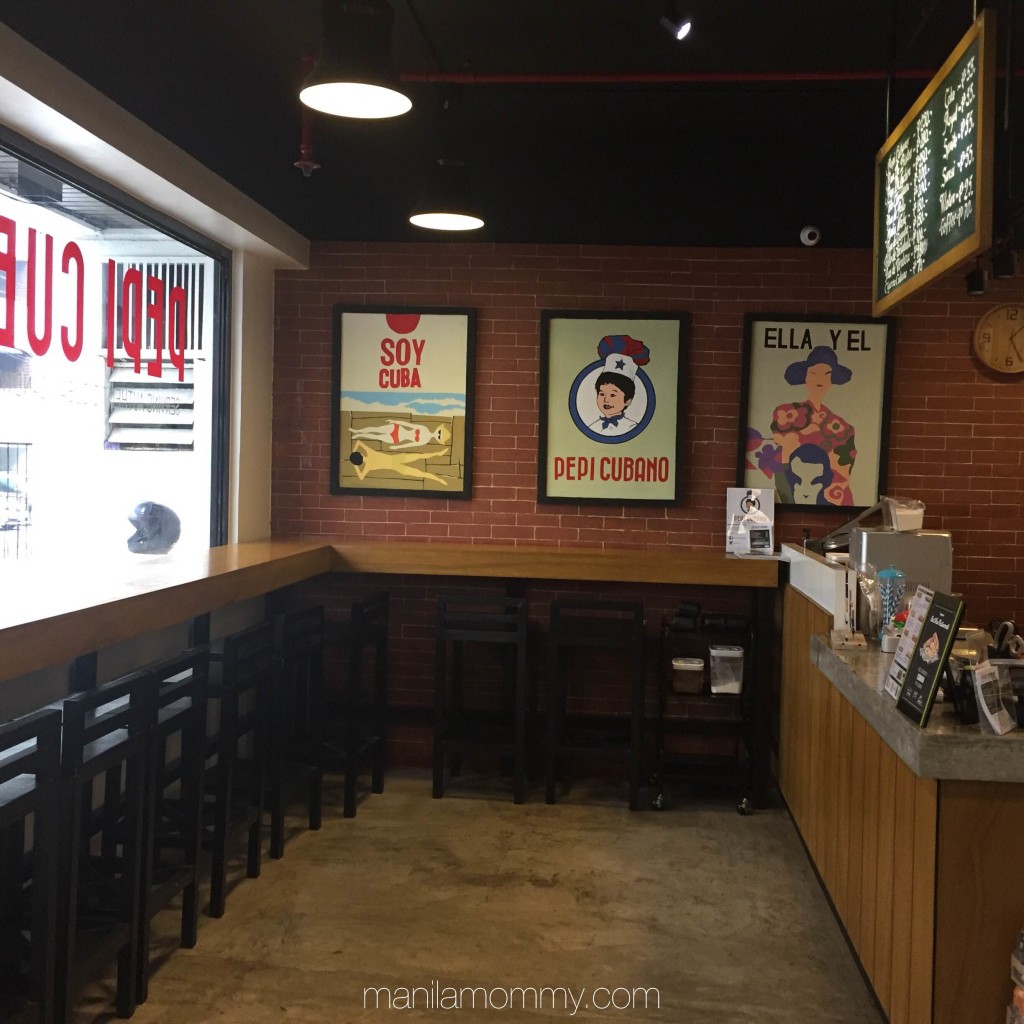 Di naman ako excited….. (thank you Aimee for this shot haha!)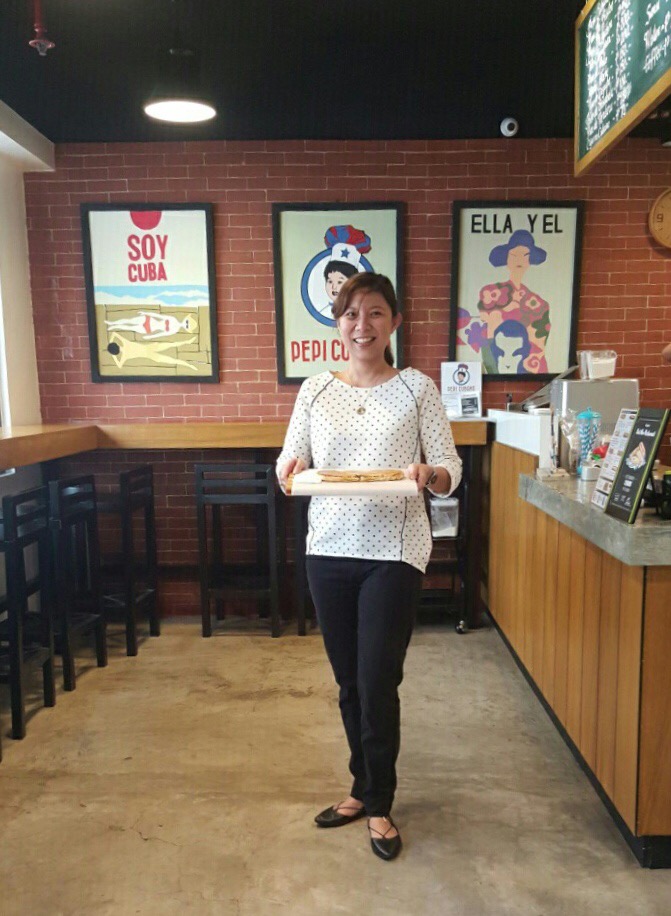 We had each of the sandwiches sliced into three pieces for sharing.
The Pepi Cubano (Php250) is made with slow roasted porkloin with ham, pickles and mustard. It's a savory, tangy sandwich that is filling and flavorful.
(Ang hirap lang kunan ng pics ng sandwiches because they're really flat haha but I hope I did justice to our meals!)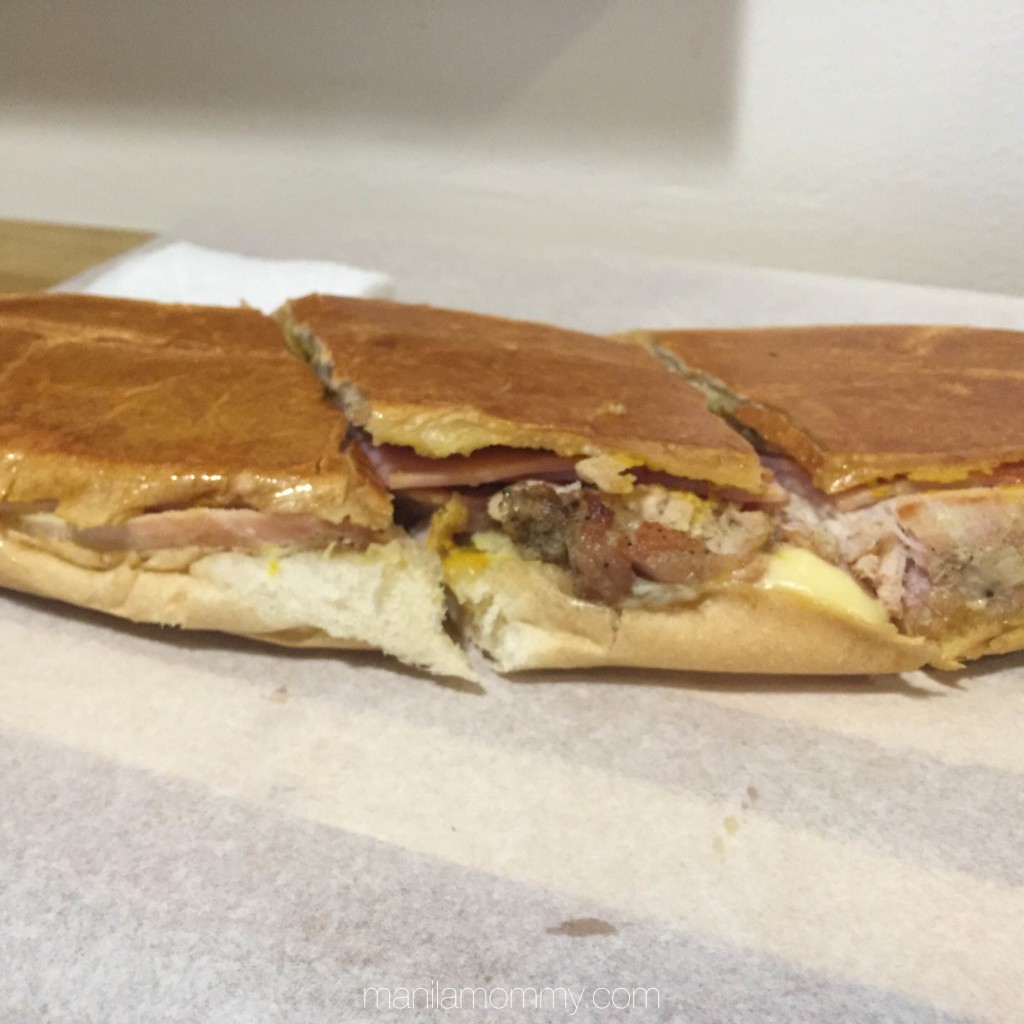 The Pan De Pollo (Php 200) is my favorite.  The kick from the jalapeno really complimented the generous chunks of citrus-marinated chicken, which were really tender .  It was so good I ordered one more sandwich to share with my friends. So sumatotal, we each ate one whole sandwich! Nyahaha!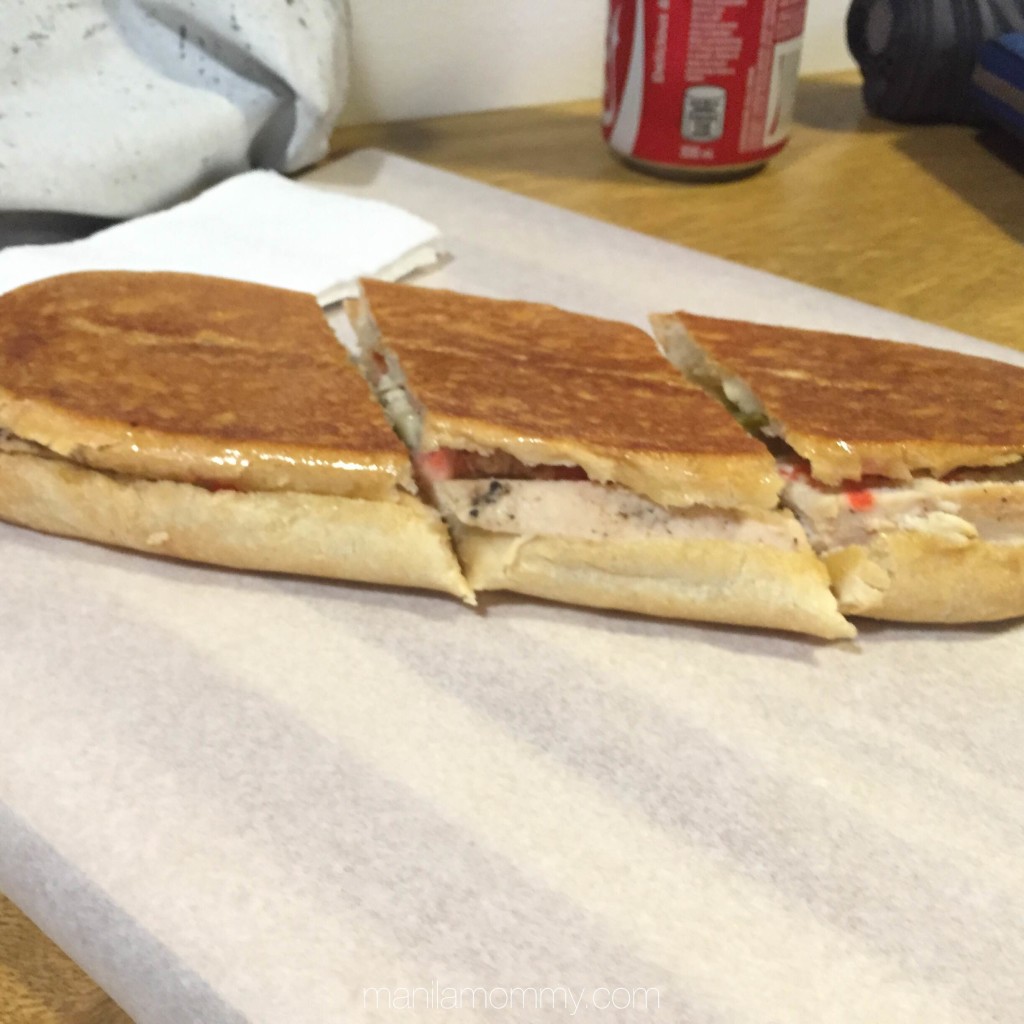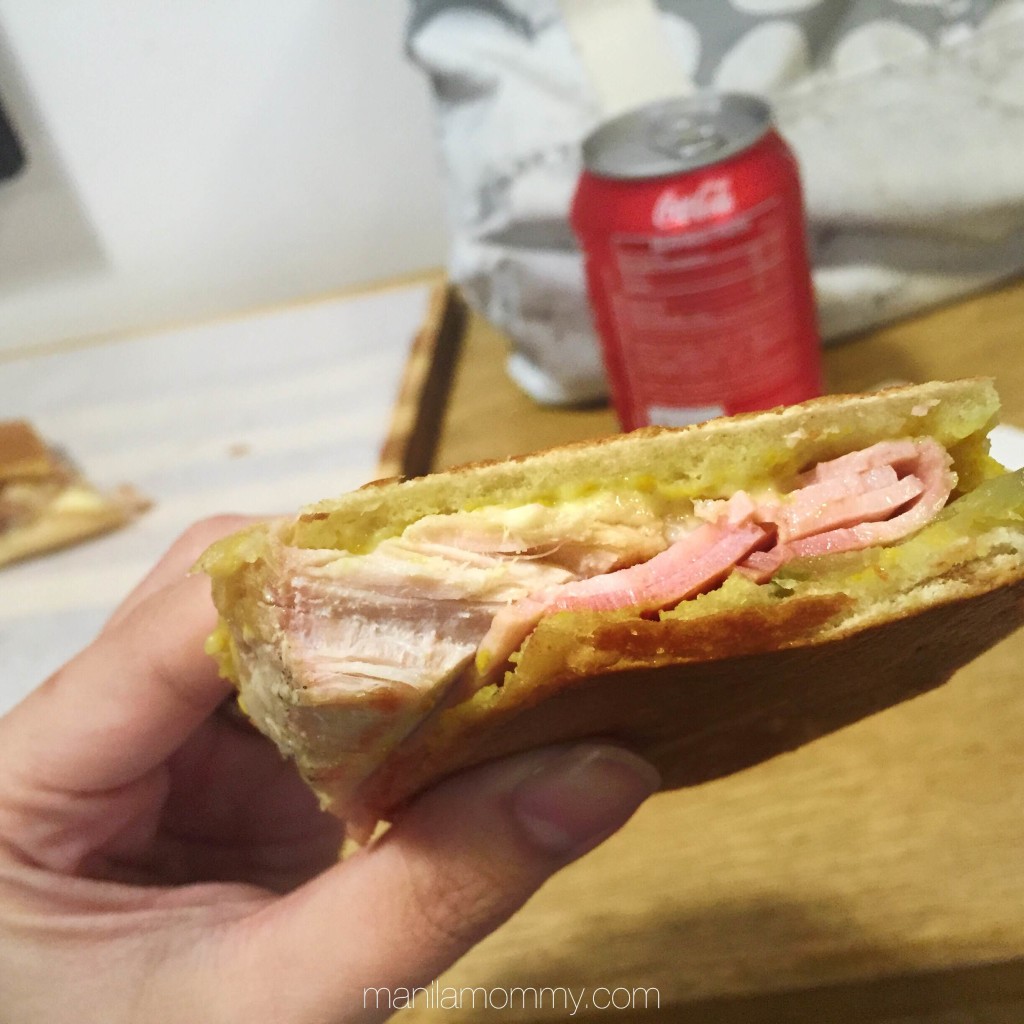 I wasn't able to see the actual bread but I think they used soft white bread which was then heated and flattened using a sandwich press.  Butter was then brushed onto the sandwich. The result is a delicately crisp crust that was a joy to bite into!
2 sandwiches is a great meal to share with 2-3 people but I can honestly say that I can finish one by myself haha. It really is good and the price is fair. I am actually planning another trip to Pepi Cubano because I want to try the Pan De Guyaba next!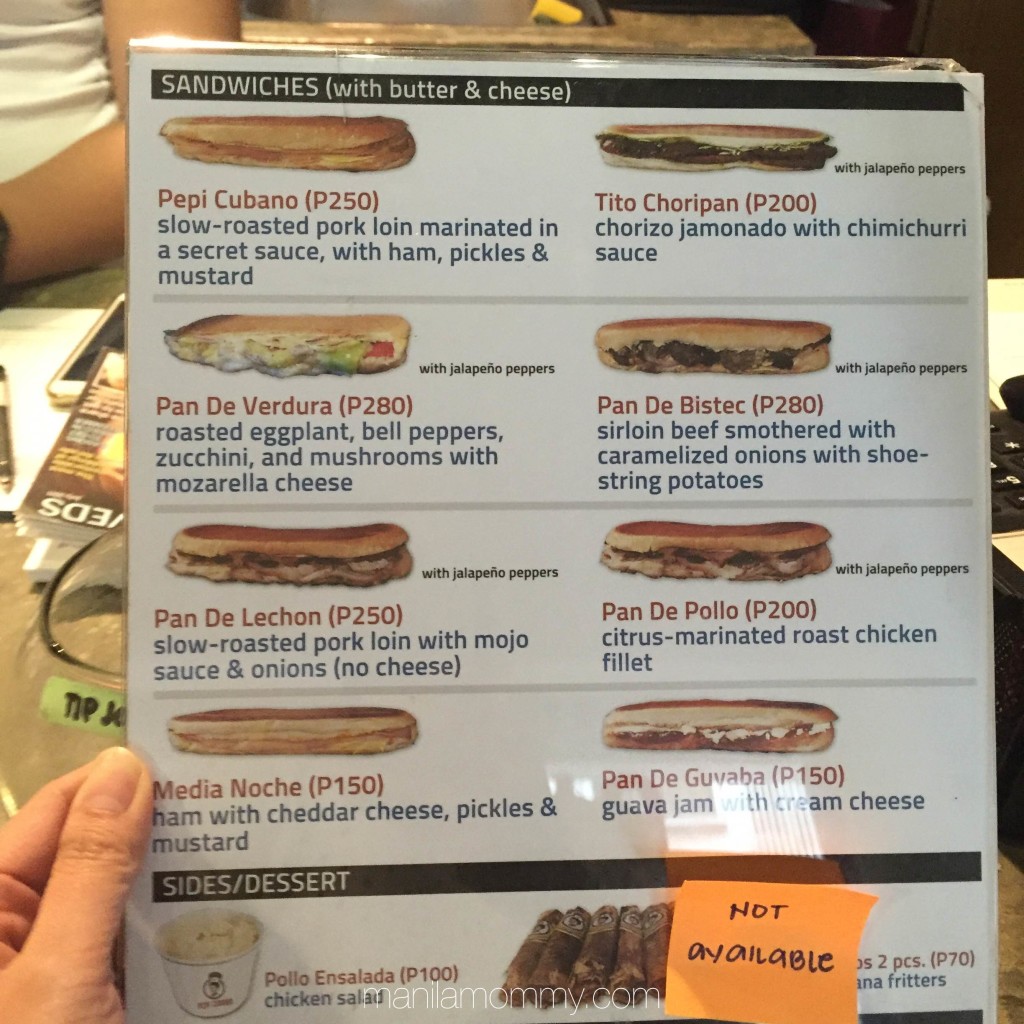 Pepi Cubano
Unit 17 GF Tropical Palms Condominium, Gallardo St. Legaspi Village
Makati City