Edit: I had to do a take 2 apparently my first list was of 2012 Holidays pala. OOPS. An updated list is found below: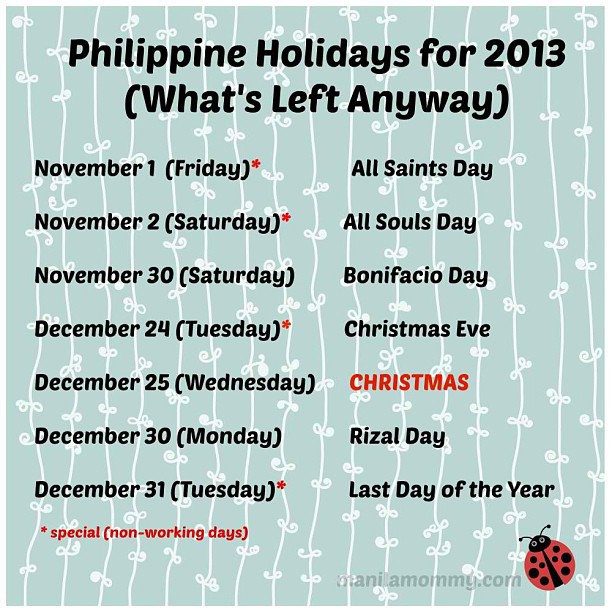 Edit 2: Yay! I added two holidays to the list for the month of October, the Barangay/ Sangguniang Kabataan Elections and Eidul Adha. I will update this as I get clearer info on the 2 October holidays 🙂 In the meantime please be guided by the official list from the Gov.Ph website I posted after my list below. THANKS!
Where did the year go?!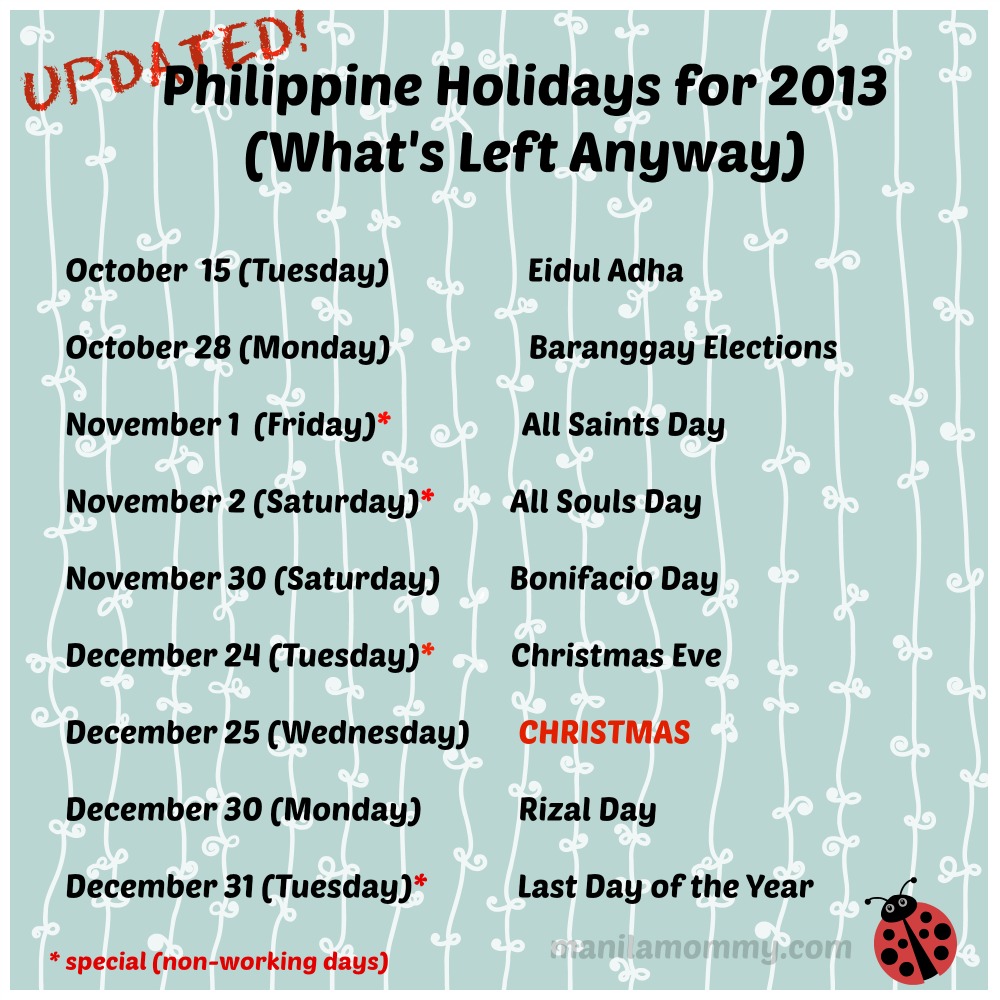 I listed down all the remaining holidays we have for this year. Ito na lang talaga? Did I miss out on any dates?
Grabe ang bilis.
Here's the official list from gov.ph, where I based the first list on 🙂 The Eid Holiday and the SK/Baranggay elections were still not declared  holidays when the infographic was posted.