Woohoo!! Malacanang has just released Proclamation 655 declaring the regular holidays, special (non-working)days and special holidays for all schools for 2014. You may read the full proclamation here: Philippine Holidays 2014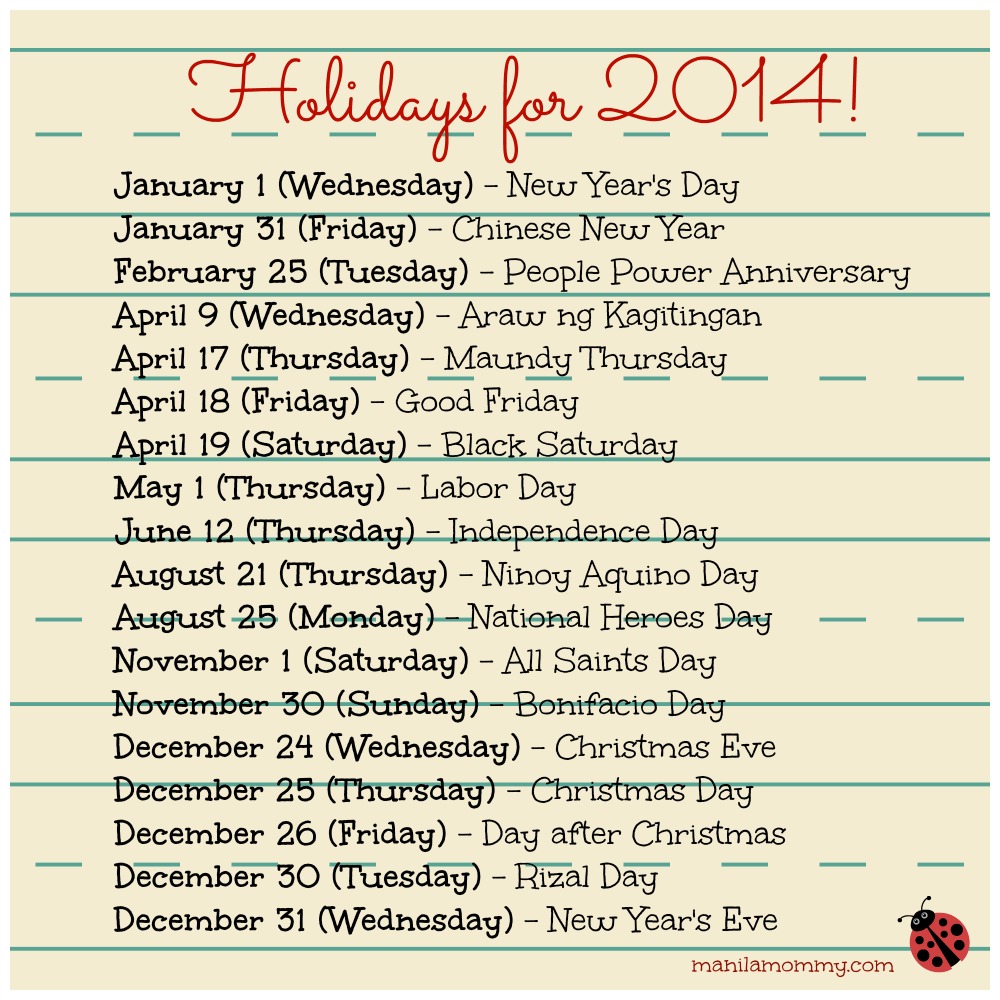 The actual dates of two more national holidays, Eid'l Fitr and Eid'l Adha will be issued after the dates are determined in accordance with the Islamic calendar.  Of course there could be additional holidays that could pop up so I'll  keep this post updated!
Time to plan our family holidays!