It's here!!! The list of Philippine Holidays for 2015 is here yahoo!! It is official and it has been proclaimed under Proclamation No. 831 section 2014 (click  here for the official announcement)
2015 is starting off with a long 6-day weekend because Dec. 30 (Tuesday), 31 (Wednesday) 2014 and January 1 (Thursday) and 2 (Friday) are all holidays.
Here's the list.  I arranged the days so they'll all be in order. I counted and there are 8 long weekends in 2015!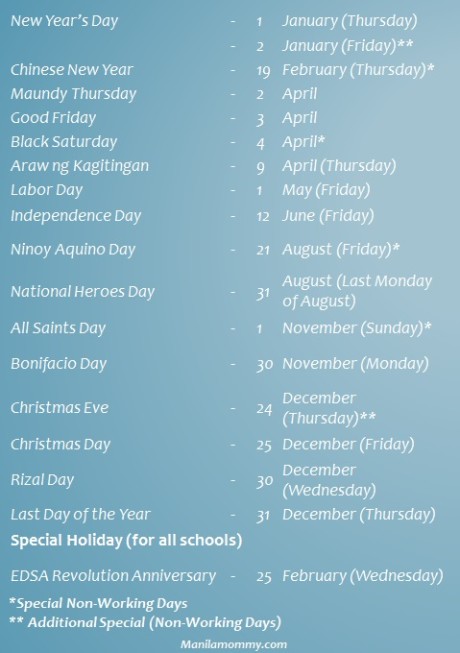 Not included in this list are the dates of the Muslim holidays of Eid'l Fitr and Eidul Adha 2015 which shall be announced in the future by the National Commission on Muslim Filipinos (NCMF) 🙂
If you want to see the remaining holidays for 2014 click here.
I think we'll go back to Boracay or maybe try Bohol naman!
Happy vacation planning!