Pioneer recently sent me a packet for their MediCash Dengue Insurance program. I wanted to share this with you guys because it's an interesting concept, insurance coverage just for a specific disease. In this case the coverage is for Dengue and for just Php350 even without medical confinement, the insured can claim medical cash assistance of P10,000. The coverage is good for one year and anyone can be covered from 1 year to 70 years old!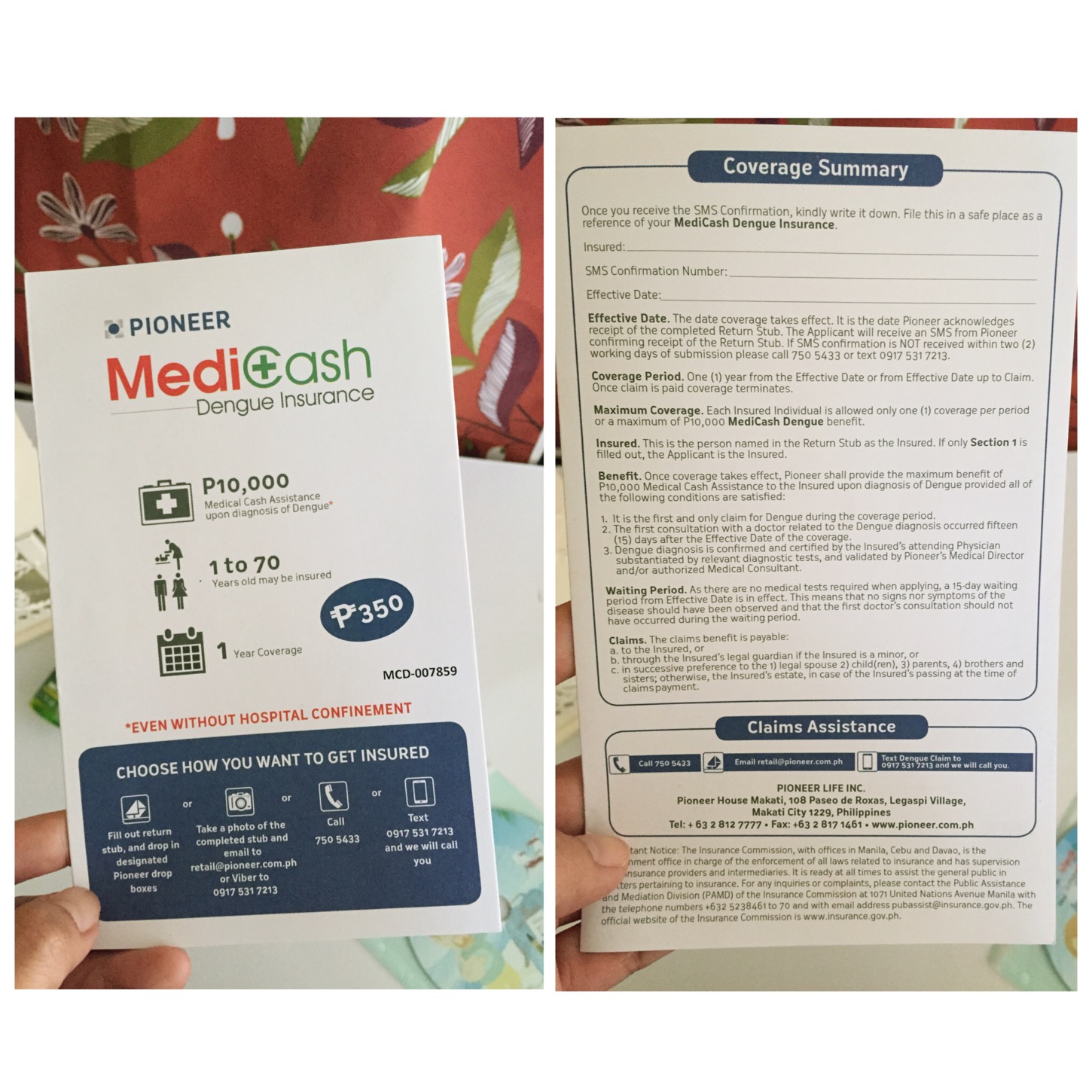 Here's a better pic of the coverage summary (click to enlarge):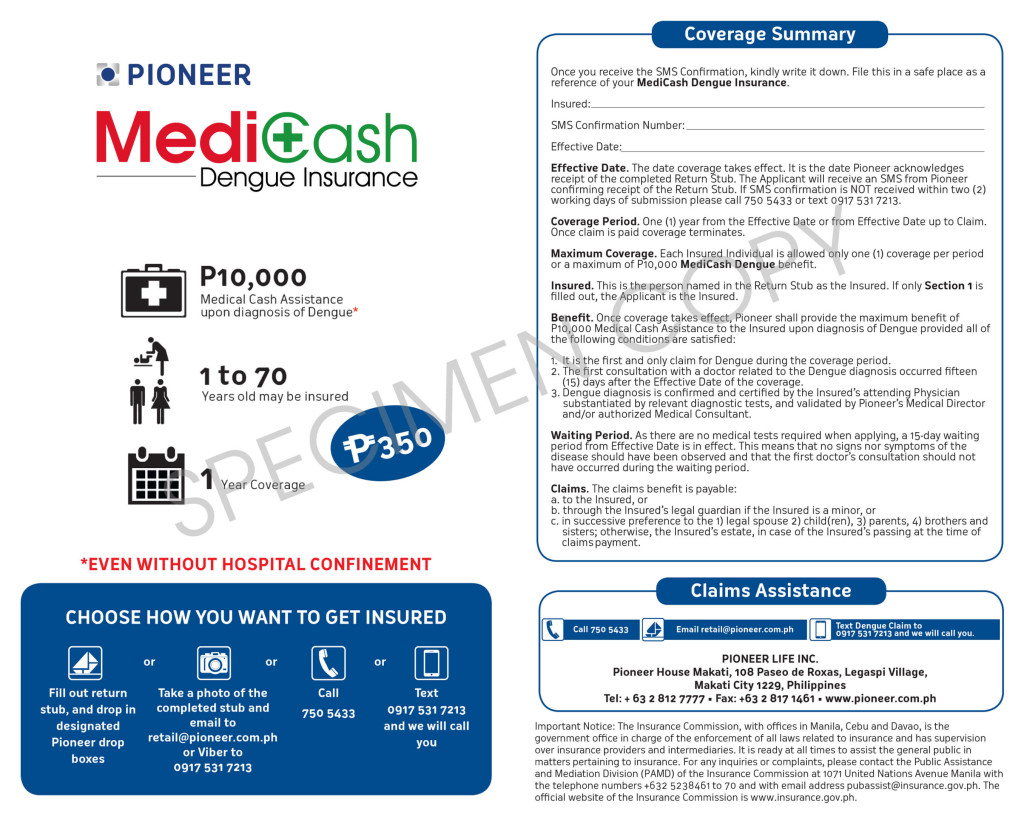 I also love how easy it is to avail of the insurance. You can just viber a pic of the completed stub to Pioneer for verification and you instantly get covered for Php10,000 for the year!
If you need more information on this product, go to http://www.pioneer.com.ph/products/medicash-dengue
You can also call them at 750.5433 or text 09173531.7213
Human Nature also has an ongoing promo where if you buy 4 of their bug shield oil you automatically get the coverage for free. You can check out the promo here.
I am considering this for the boys. On top of what their current coverage from our HMO, this seems like a plausible additional coverage to think about.