When every weekend is filled with kiddie parties, you more or less know what you'd expect from the party: activity booths, assorted food booths and of course the photo booth , which is a staple in all parties. It's impossible for a party nowadays to not have a photobooth right?
I thought I've seen all the party gimmicks but nope, when MFO's darling bubba boy Xavi turned one a few weeks ago, there wasn't a photobooth in the party venue. When we registered for the party, we were handed out these cards: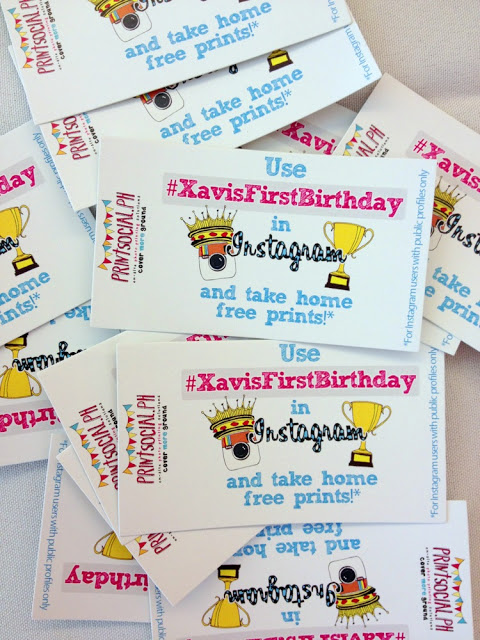 Aba aba, I was sooo thrilled about this! Xavi had his own hashtag for his party! I wondered what new gimmick this was so I started taking pics of the party and of the boys uploaded  them to Instagram and tagged two of the pics with #XavisFirstBirthday: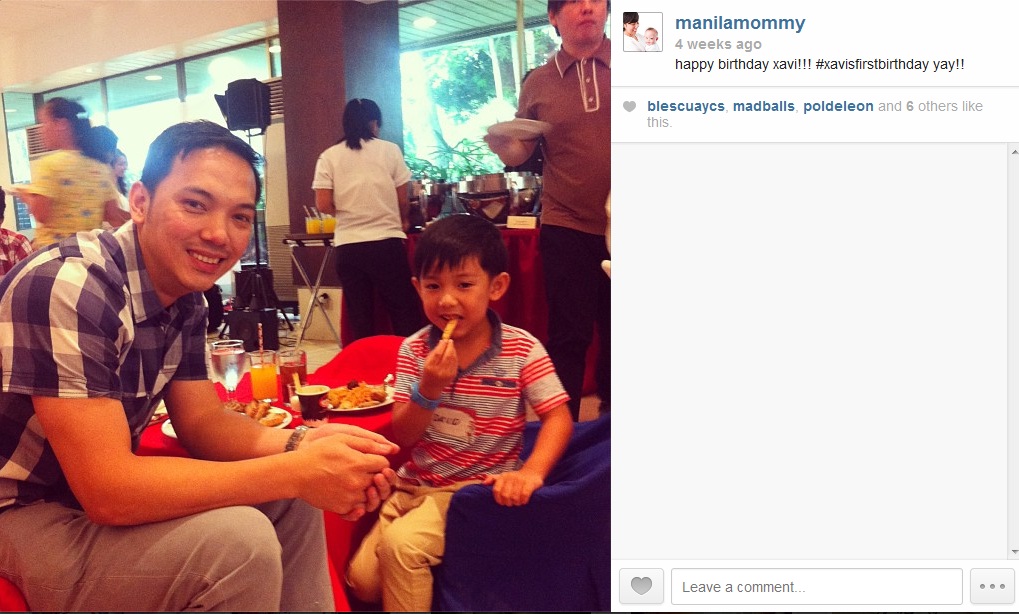 Then PrintSocial printed out the photos that had the hashtag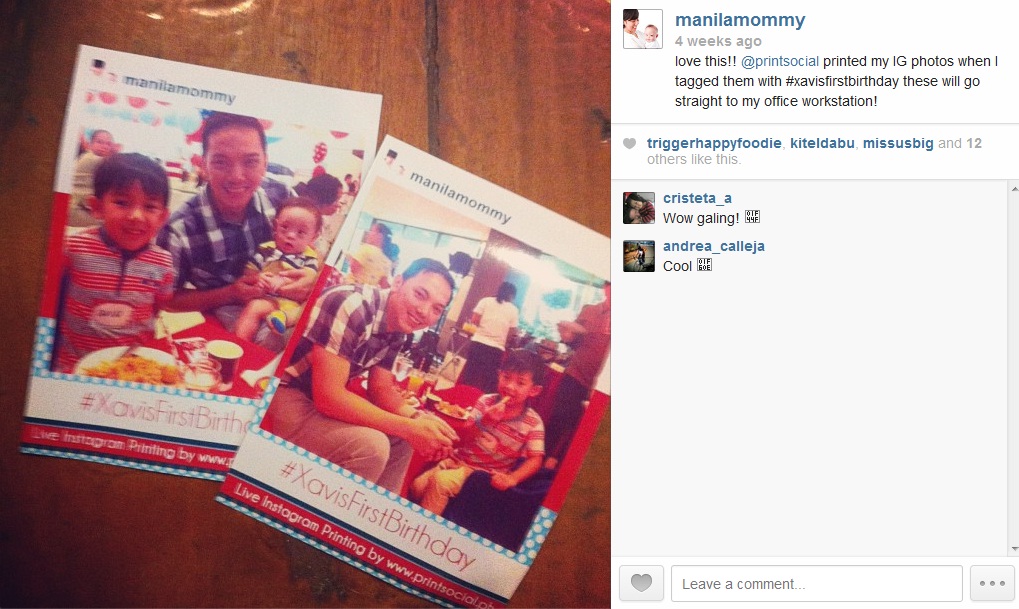 It was just too cool and yes those pics are now proudly displayed in my workstation 😀
Pics ready to be picked up where displayed in a cute clothesline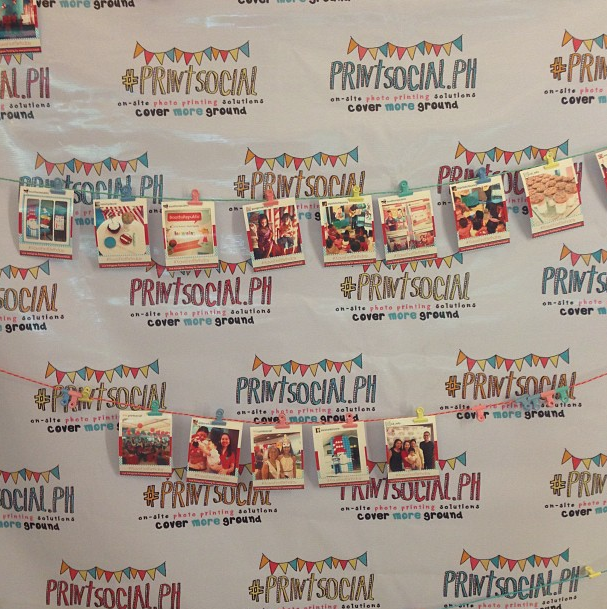 A slideshow also played all the photos that had the party's hashtag. One important thing to remember is Printsocial can only print photos from a public IG profile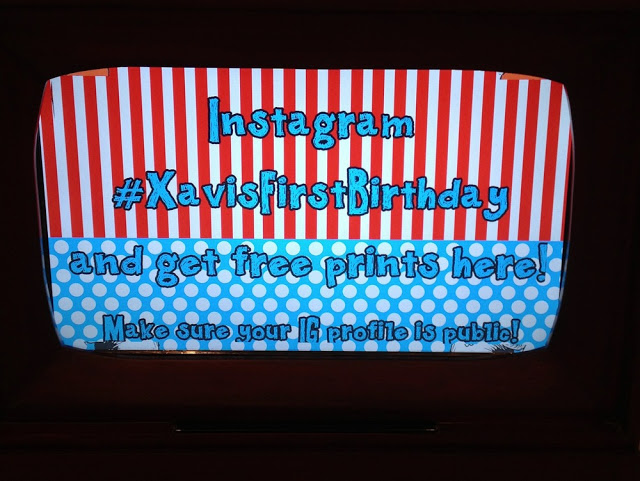 I couldn't believe how easy it was but yes it only took three steps: my phone –>IG Feed –>printed photos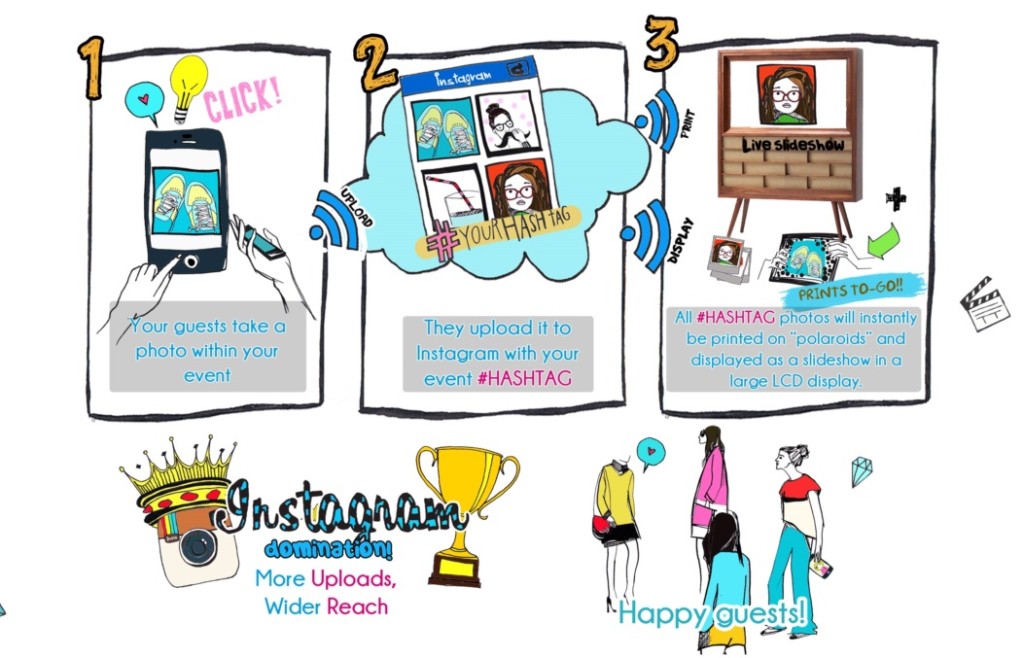 Dan and I enjoyed PrintSocial so much that we're going to get them for Noah's 1st Birthday Party in September! You can find their prices and packages HERE.
PrintSocial makes it very convenient for the guests to have their own photo souvenirs of the party. The guests literally have the photobooth in their own hands. It's also absolutely fun and there is no limit to what you want to take a picture of. You can take pics of the cupcakes, the dessert buffet, your darling babies, the party set-up, your barkada —  just slap on the hashtag and voila you have copies to bring home! Everyone can also click on the party hashtag and just see how everyone else is enjoying (or have enjoyed) the party!
At the end of the party, the celebrant is given a digital copy of all the photos uploaded with the hashtag. The album provides a unique and novel way to relive the event through the eyes of your guests.
Dan and I have hired a photographer to cover  Noah's event but honestly we're much more excited with PrintSocial haha 😀 Our friends are all active in social media (well everyone is now anyway) and this is such an awesome way to remember the celebration of Noah's blessed first year!
To find out more about PrintSocial's please go to their website at www.printsocial.ph

Like them on facebook at https://www.facebook.com/PrintSocial
They can also be reached at  Email: hello.printsocial@gmail.com | Telephone: +632 211 6002 | Mobile: +63 917 584 6632
Follow them on twitter @printsocialPH and Instagram @printsocial