I know it's too soon to reminisce. The Feast of the Three Kings was only yesterday anway but I can't help but feel a bit bummed that the Christmas season is over. As much as I rushed through the season, I loved the fact that it brought together friends and families over good food. My most favorite part of any meal though really shone this Christmas. Desserts! Desserts galore! I relished the traditional salads and gorged on new pastries, cookies, ice cream, pudding and more.
There was always something new to try for dessert but whatever that may be, there was always one staple in our dessert table: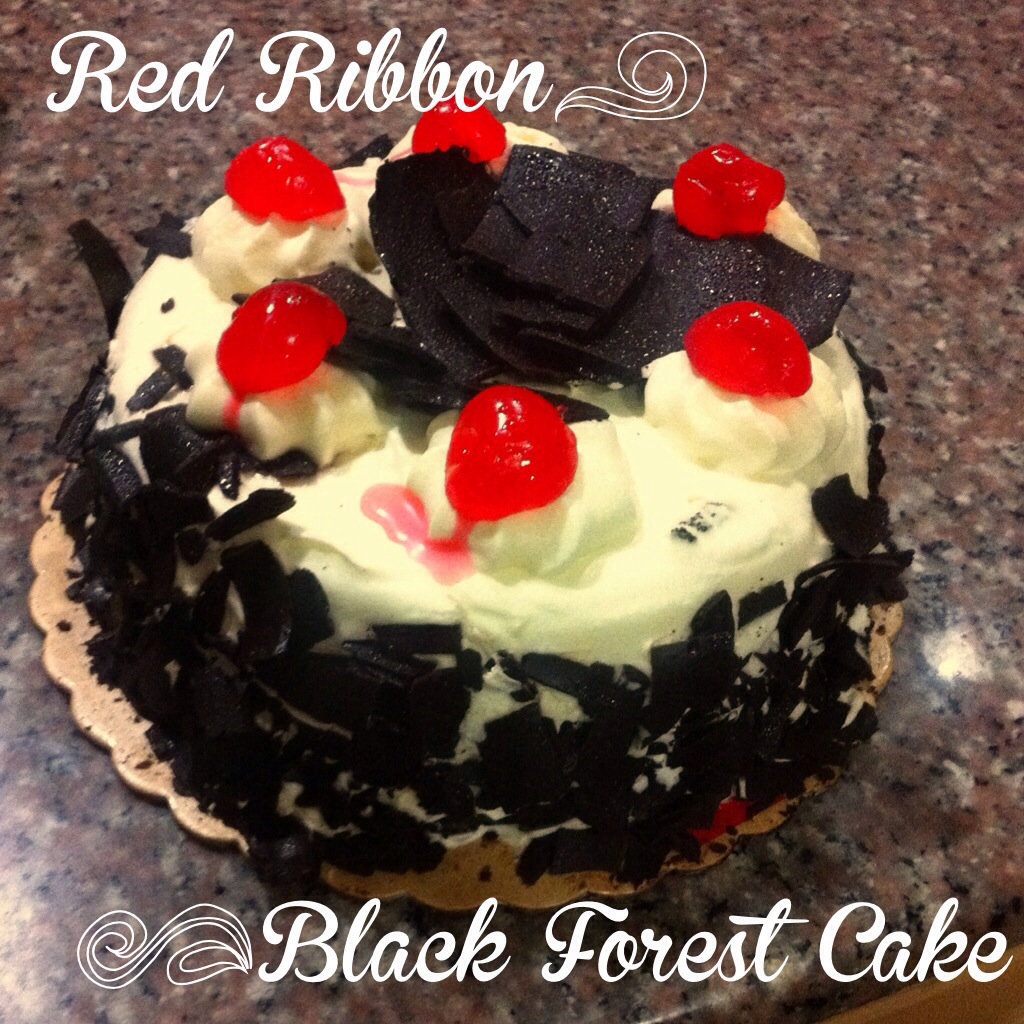 It's impossible for any of our family gatherings to not have Red Ribbon's Black  Forest cake. I grew up with this cake and I only have fond memories of it. I remember eating it and feeling so grown-up because of its' rum-vanilla cherries. The chocolate shavings and the frosting round up this wonderfully awesome cake. So when Red Ribbon asked if I could blog about the Black Forest Cake I could not resist. I am weak.  Sino ba ako para tumanggi hahaha. Writing about my favorite cake?? Oo naman haha 😀
As the post they asked me to write is also a review, I was also given a Black Forest cake to take home 🙂 I am happy to report that the cake has MORE chocolate shavings and it has an even THICKER  layer of chocolate filling. These added treats are so that kids are also able to enjoy this "adult" cake as well. Red Ribbon wants families to buy the cake for everyone and that the kids will also enjoy the cake as well. I also noticed that there are more chocolate shavings in the cake too. When I was a kid I loved picking off the chocolate shavings (well I still do actually).
So yes I sigh because I miss the food. I miss the cakes. I think I'll buy a small junior Black Forest cake soon so that I won't have such a withdrawal from the sugar rush of the season  (I know, excuses, excuses…heeheee)
Things to Remember:
To get yummy updates on Red Ribbon, like their Facebook page at  www.facebook.com/redribbonbakeshop
Or subscribe to their youtube channel: www.youtube.com/redribbonbakeshop
(Be sure to watch this short cartoon about Emman and to look out for the cherry cat!)
Their official website is  www.redribbonbakeshop.com.ph

Also, don't forget to add their delivery number to your contacts list. I have had cakes delivered to our office a dozen times already. It is just super convenient especially for team birthday celebrations!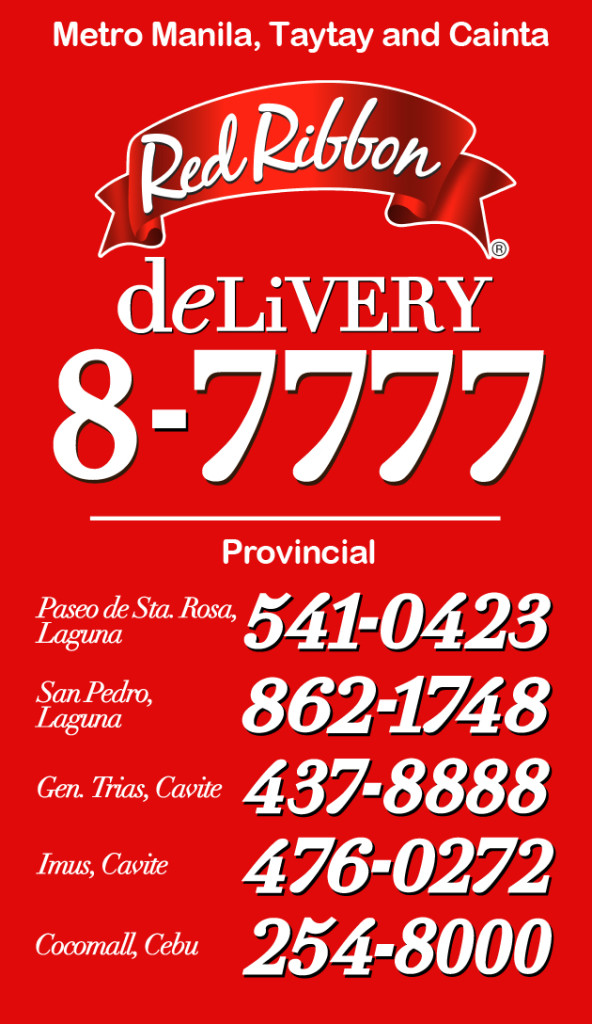 (this is a sponsored post. thank you Red Ribbon, as in!!)