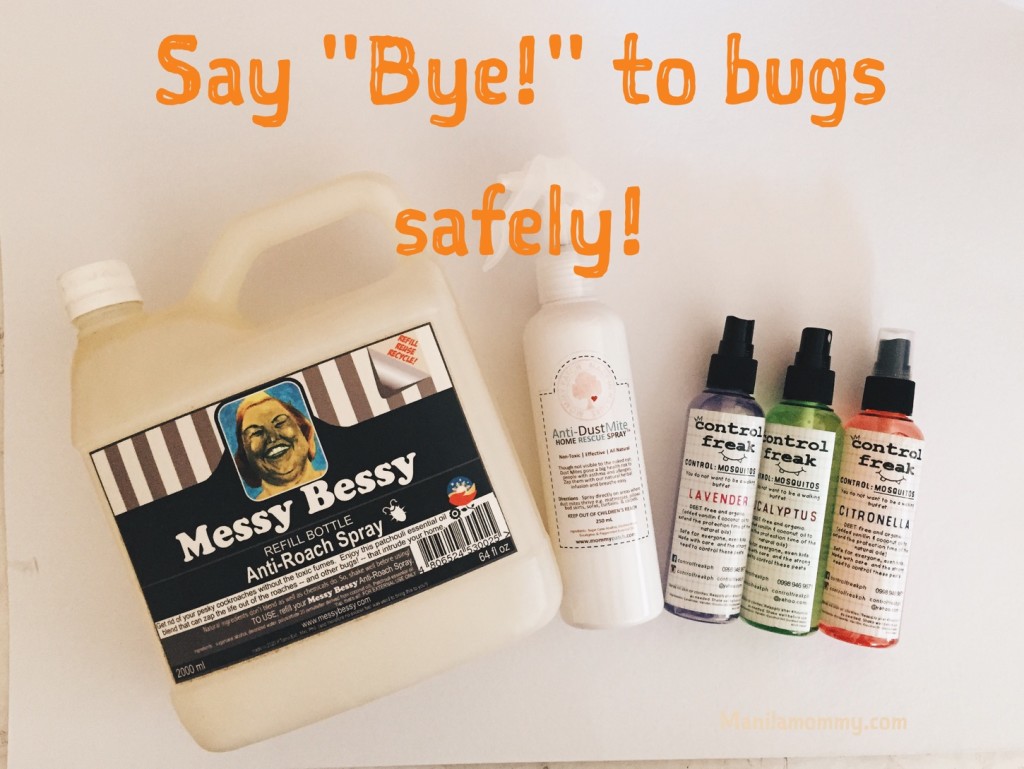 I'm not sure if it's the heat or the season but summer really brings out the bugs in our house. I really hate it when these little critters have their way with us and most especially the kids. Noah is the most prone and because he is so fair, we can easily see his bite marks na talaga namang galit na galit at pulang-pula 🙁
So I turn to three reliable bug busters in our house that are really guaranteed to keep the bugs out. I've chosen these three because they're all organic. We spray these on the bed and on the kids' bodies so I prefer that these would be as natural as possible so that the kids will not be exposed to any harmful chemicals.
Mommy Patch Anti-Dust Mite Home Rescue Spray 250 ml (Php380)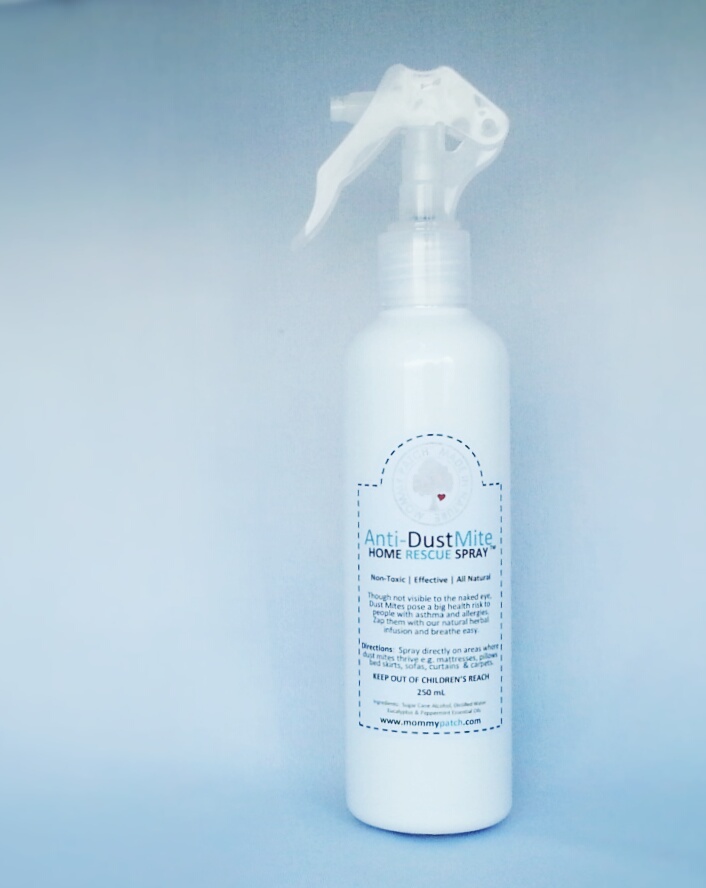 We bought this when Noah woke up one morning with a lot of little bites in his arms. We figured it could be ants (Noah drinks his milk in our bed) or *gasp* dust mites. I found Mommy Patch's anti-dust mite home rescue spray at Sesou Nature Source and bought it right away. I sprayed it on our bed and we noticed that Noah wasn't bitten again. So we make it a point to spray this twice a week on our mattress, blankets, comforters and pillows. We also spray this when changing bed sheets basta any opportunity we can to spray this we do. It also leaves our bed smelling clean and fresh. You can also try spraying this on curtains too.
I usually buy the 250 ml bottle at Sesou Nature Source stores. I think EchoStore also carries them as well 🙂 They actually have a refill bottle but it's always sold out!
Messy Bessy Anti-Roach Spray 250 ml (Php 240) / Refill 2 liters (Php1,100)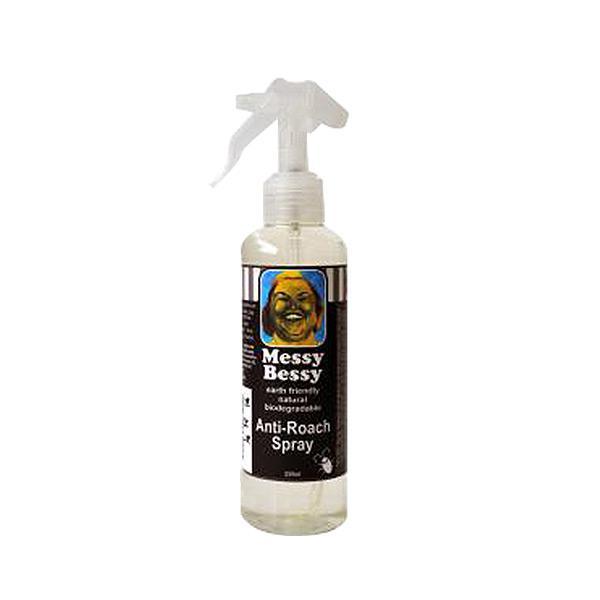 Messy Bessy is a trusted name in our household. We use the anti-roach spray for ants and other creepy crawly critters too. When we travel I also pack a small bottle just in case I encounter any bugs in our hotel room or wherever 😉 What's great about this is that you can spray it anywhere and not worry about toxic fumes that will harm the kids (and the adults too!) We love it so much we have a big refill bottle under our bathroom sink so we are always ready to attack!
Messy Bessy is available at Rustan's. It is also available online at http://messybessy.theshop.ph/
Control Freak Control: Mosquitoes 100 ml (Php140)
Available scents are Citronella, Lemongrass, Lavender, Eucalyptus, Peppermint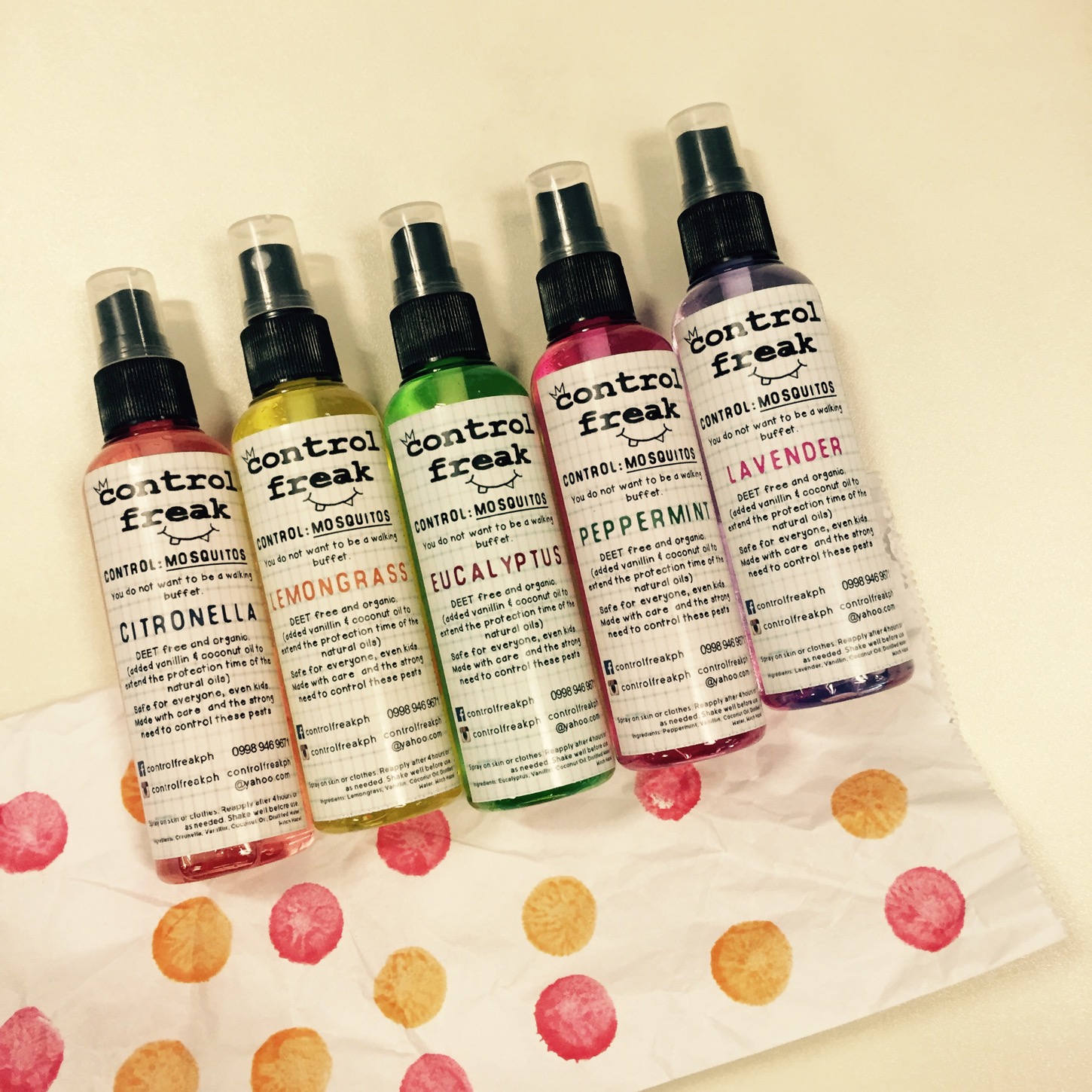 I got a sample pack of Control Freak from the maker of Control Freak, Margaux Chen who works as a teacher but has created Control Freak as her sideline. I agreed to test the products on ourselves and the kids for about 1 month to see if it's really effective and if the kids liked using it too.
The verdict: This product works and the kids don't mind wearing this at all because of the kid-friendly scents. We carry a bottle everywhere we go so we can whip it out and spray the kids when needed. And because it's safe I have no issues spraying these on them a couple of times a night (especially when we're out and the kids are active).
Control Freak is currently available via orders. Just text Margaux at 09989469671. FB page is controlfreakph and IG is @controlfreakph
So, say bye bye bugs without any worries with these 3 picks! Do you have your own favorites?? Share naman your tips! 😀