Last Monday Noah went to school for the first time. It's not a therapy center nor a group therapy class. It's an actual school day in an actual school. I was a mess the night before as I frantically fixed Noah's bag and his clothes. I reminded Dan to bring Noah's ID pictures and his water bottle. I was over planning, overthinking and overcompensating because I'll be at the office when Noah goes to school.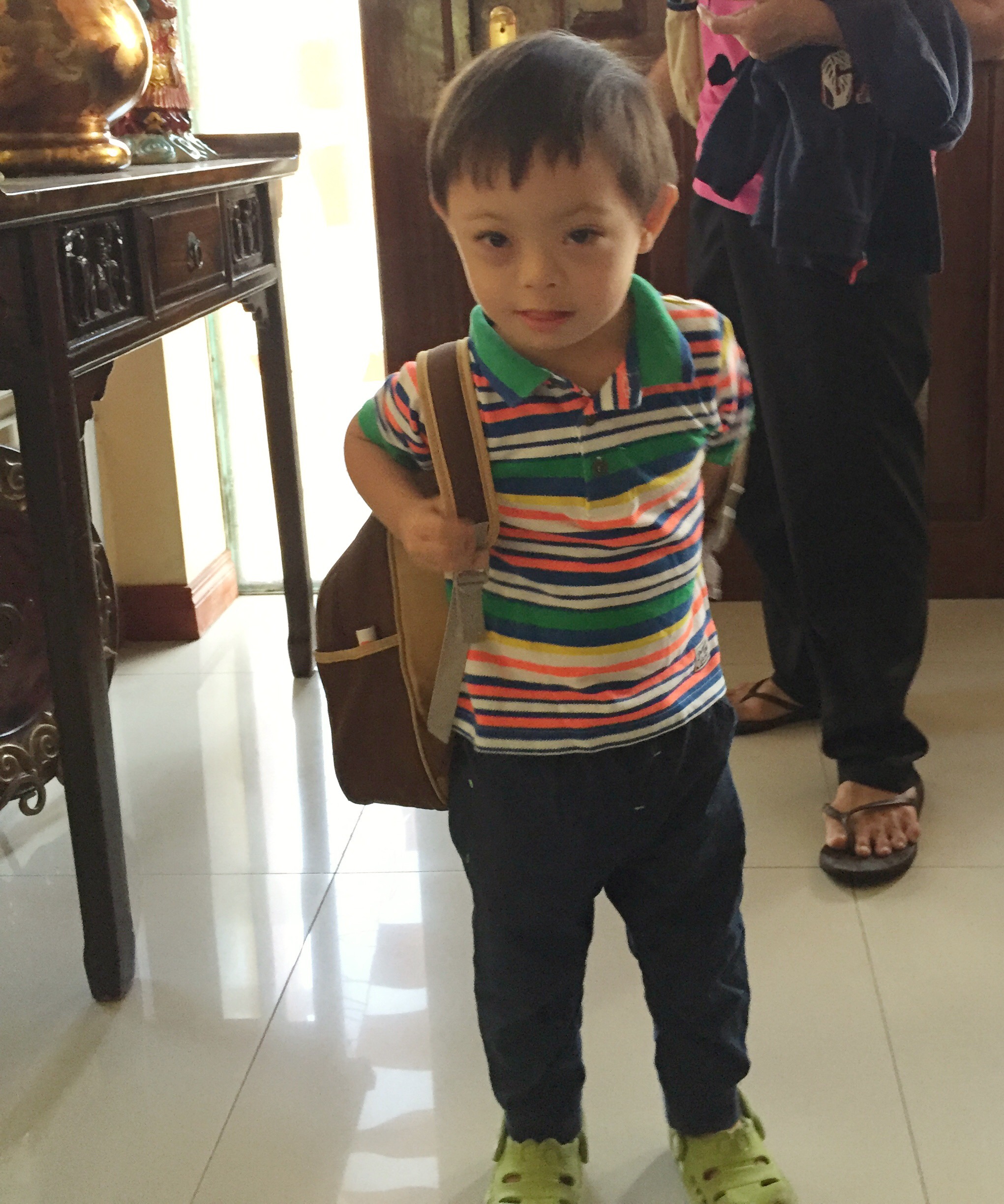 I kept texting Dan to check on Noah and to send pics if he can even though school was just for one hour that week. Noah's school schedules are staggered for the next two weeks so the kids would have time to get used to their routines.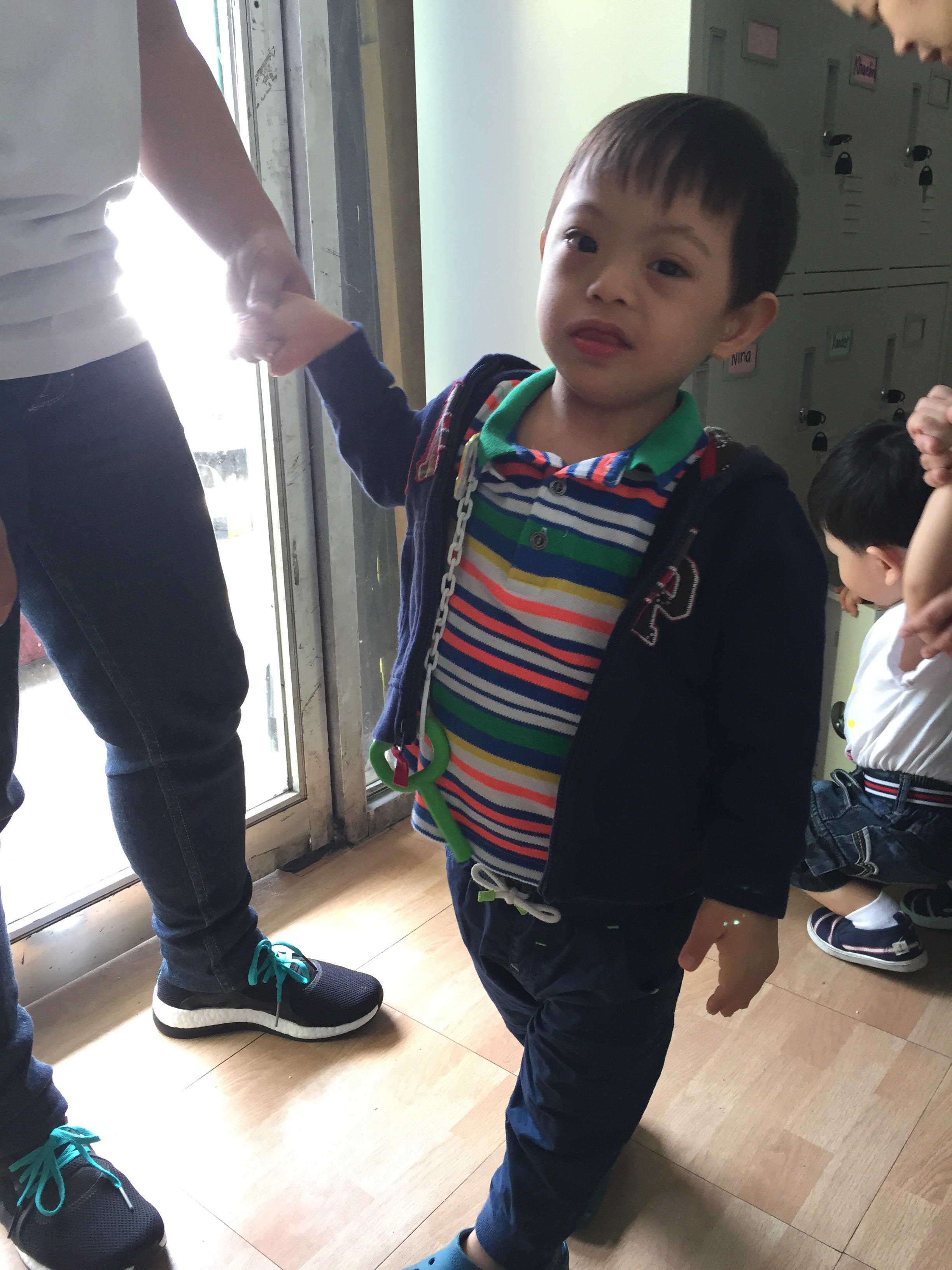 I know us parents sometimes still get the jitters when we send our kids off to school. We have a long list of to-dos that help us ensure our kids have a great time at their place of learning. With Noah though, my list is longer.
The usual considerations are there (tuition fee, class hours, class sizes, location etc) but the ones that I am focused on are these:
1. Will Noah be included in all activities?
2. Will they teach in the way that Noah learns?
3. Will they see how Noah sees his world?
4. Will they be kind?
5. Will his classmates play with him?
6. Will he play with his classmates?
7. Will they understand him?
The true list is longer and I think my worries have gotten bigger. When David started school I had these concerns too but it was tempered by the fact that David is verbal and that he could tell me if anything was bothering him. Noah at his age is still not verbal. Although his cognitive skills are high, he doesn't really "speak" yet. He does know how and when to say "No", which to me is a comfort but what about the other things? What if he needs help or he's hungry or sleepy? Will his teachers pick up on his non-verbal cues?
I've been very upfront with Noah's teachers  and I'm glad that they understand and believe in inclusion and in providing Noah a safe space to learn and explore in his own pace. I have to commend the teachers for taking the time to listen to me and to understand where I'm coming from. I'm not just a mom with a kid who's going to school for the first time. I am also a mom who is entrusting my child with special needs to another home and with another community. It's exciting and scary and I'm a ball of nerves.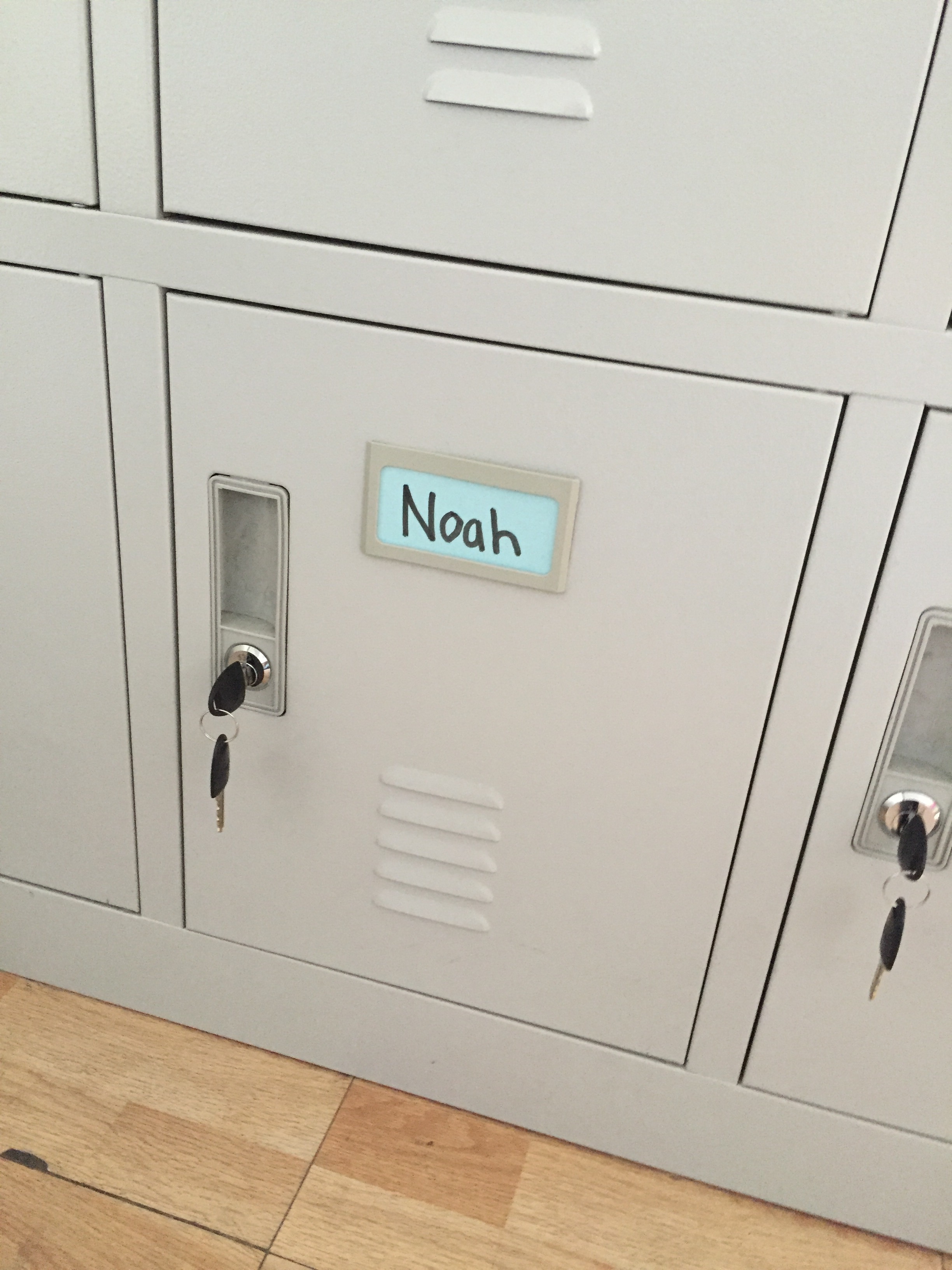 Noah's venture into an inclusive classroom is an amazing milestone. I am thankful that we now live in a time when there is greater awareness and understanding of kids with intellectual and developmental disabilities.
I was once asked what I want for Noah. It's a loaded question that needed a much more complex answer but at that moment, I said "I want him to be happy".
And Noah, right now is happy. He bursts into his classroom smiling and he finishes his lessons with a huge smile on his face. I look at Noah now and know how much farther he still has to go unlike his peers but he is happy and loved and cared for. And sometimes those are the only things that matter when you send your kids to school.