Eczema is a skin condition that runs in my family. I have atopic dermatitis which is one form of eczema and my youngest brother also has it. It's a chronic condition which means that my brother and I have to really take care of our skin all the time in order to prevent flare-ups and extreme itchiness.
So, it's not far-fetched that David and Noah might get this same condition since they're both genetically predisposed.  Though I have not seen any symptoms yet of Eczema with the boys, I do take precautions in ensuring that their skin is protected and nourished. Here are just some of the ways I do to help protect David and Noah's skin:
Using gentle and mild everyday products – I use derma tested soaps, lotions and shampoos for the boys. We actually have a lot of choices now in the market at various different price points so it's easy for me to choose and buy safe skincare products that the boys use every day.
Wearing breathable clothing – I always make it a point that the boys are always dressed in soft, and comfortable fabrics especially those that allow the skin to breathe. Whenever we're out I always pack extra shirts for them so they'd always be fresh.
Airing out our rooms – Just as keeping the kids fresh and cool, I always make sure that the windows in our bedrooms are open so that air can circulate with the help of the electric fans.
Reducing any items that may trigger allergic reactions – We change our bed covers and pillow covers regularly and if the weather permits, we also air out our mattresses and vacuum them to remove dust mites. We also use organic sprays that keep dust mites away as these may cause flare-ups and trigger my atopic dermatitis. We keep stuffed toys away from our beds as well since these toys are dust mite magnets.
These tips also apply to myself. I also try to avoid stressful situations as much as I can. For example, my work is really stressful right now so I take the time to go on a walk during my lunch break to decompress and so I can calm down even for a bit. I also use products that don't have a lot of perfume and just like the kids, I always do a skin test before using any skin care products. It's an extra step but it's essential to protect my skin.
Mometasone Furoate (Elica) is a must have in my kikay kit. I always keep a small tube most especially when I travel on business to cities with drier and cooler weather. The office aircon is also a huge culprit! Sometimes the thermostat is turned on so low that my skin just breaks out L Good thing I have Elica and a trusted lotion to calm down the itching.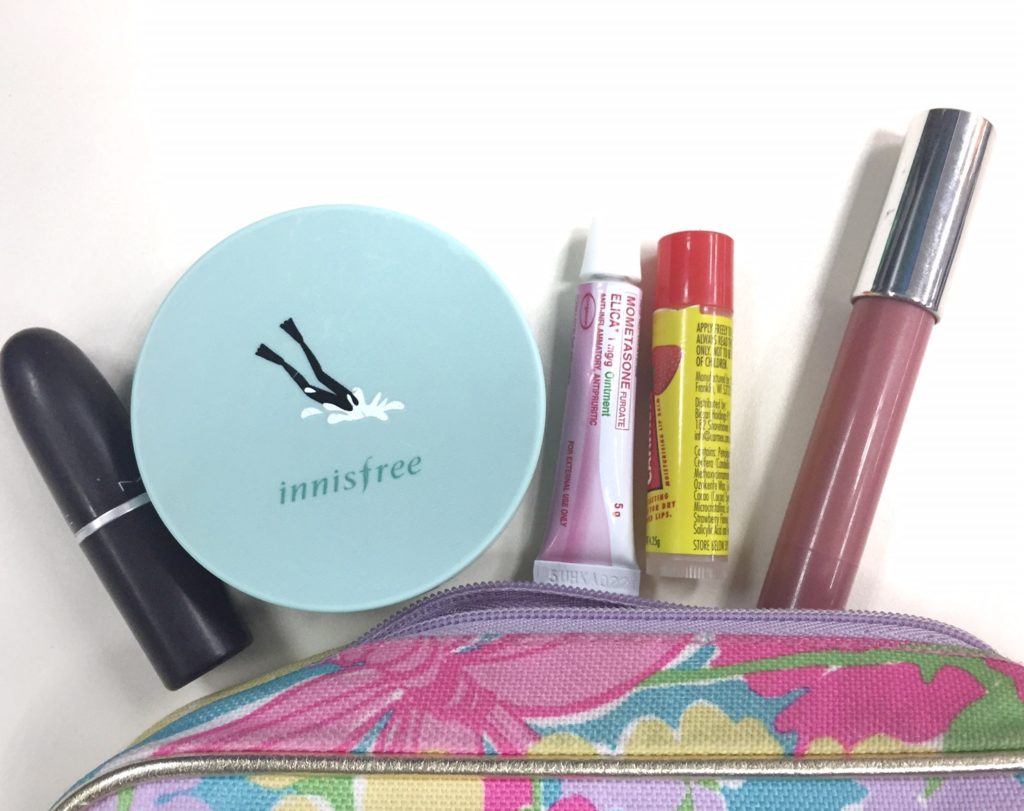 If you want to know more about Eczema and how Elica can help you, check out Elica's facebook page at https://www.facebook.com/ElicaPH or their fact filled website at http://www.treateczema.ph/.