The commercial began with the familiar strains of a beloved song from one of my all time favorite band Eraserheads. I collected magazine articles and newspaper clippings about them and kept them in a folder. I bought their cassette tapes (later on I bought all the CD versions of these cassette tapes when I finally got a job) and watched all of their appearances on TV. As much as I wanted to be their groupie, this dream (yes dream talaga  haha) was smashed by my parents who were really strict 😛 Add to the fact that our house was in a village na mahirap takasan eh wala na talaga. One of my fondest memories of them was when they played in our school fair. It was an all-girls Catholic school and hello they sang Pare Ko with the curses and all. Syempre nagwala kami hahaha! Ang saya! When I was a freshman in UP, they also played at the university freshman orientation. KILIG LANG!!
Their break-up was inevitable in that it was pretty obvious that the guys have grown up in 4 separate directions. I joined the fandom in proclaiming "The Eraserheads are dead. Long live the Eraserheads"… Tapos o nag reunion concert!! As soon as tickets became available for "Eraserheads: The Final Set" I bought VIP tickets for me and Dan. The whole gig was sponsored by Smart and I saw that the entire concert was being filmed. "Sana gawing DVD" I wished that 7 years ago.
And that wish came alive again haha because this weekend, I saw this ad from Smart. Naloka ako. I saved the video in my FB account.
Smart has the best ads ever! Imagine, napagsama-sama nila uli si Ely, Raimund, Marcus, and  Buddy. And the tag line naiyak ako haha "Iba talaga pag kumpleto" haay tama nga naman!!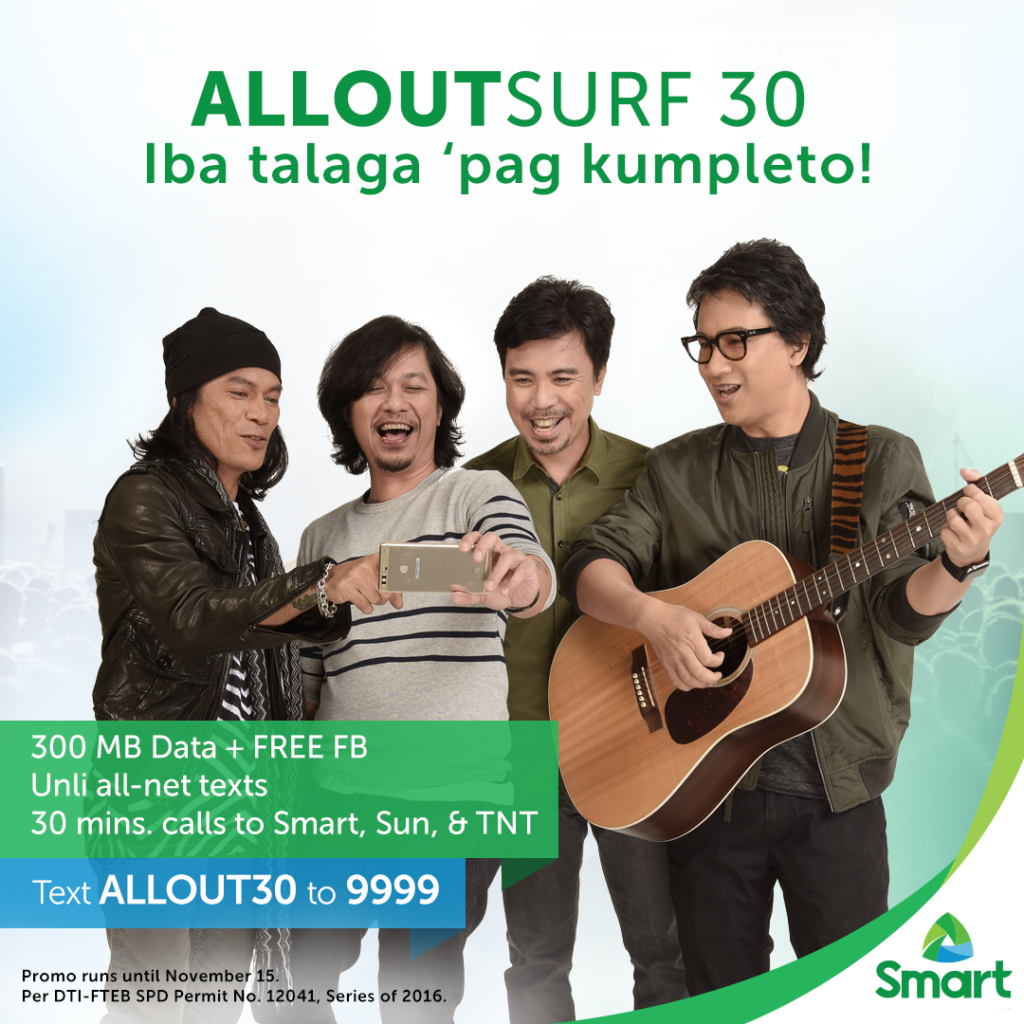 Smart really has the best ads and they outdid themselves by bringing back these amazing guys together again for the ALLOUT30 Promo. This is the first complete call, text and data offer for Prepaid! For P30, prepaid subscribers get 2 days of:
·         300MB data with FREE Facebook

·         Unlimited text to all networks

·         30 minutes free calls to Smart, TNT and Sun.
Ang dali diba?
Here's the guys again. My gosh!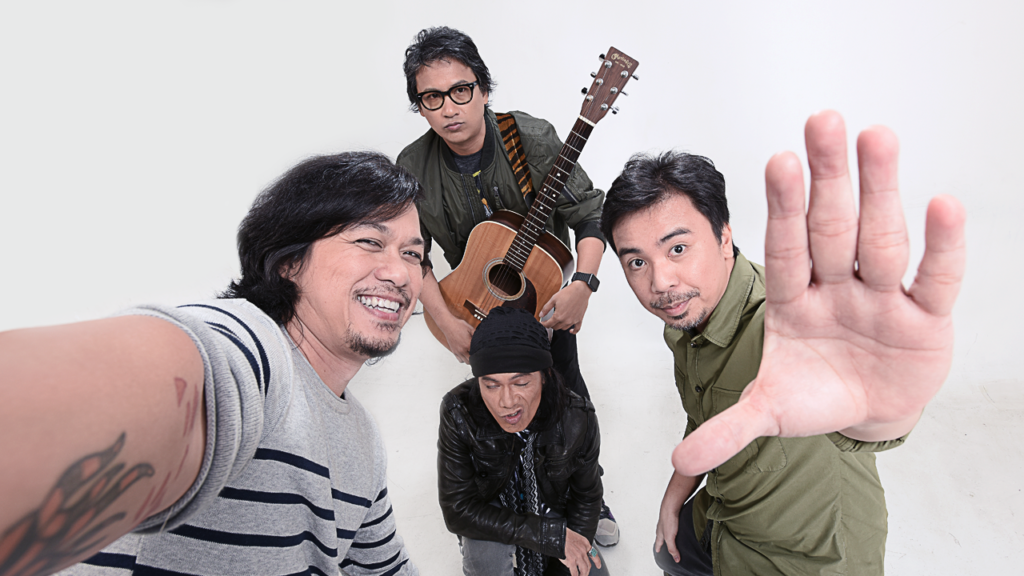 So if you're kid is on prepaid and you want him to enjoy his smartphone naman, then this promo is perfect! He can get all his digital doings done for less than a value meal hehe. If you depend on Uber for your daily commutes just like me, you can call or text your driver with this promo too. Then you can check your email and social messaging apps while on your commute while still on this promo! Imagine all this for 2 days and you only have to pay P30!
Hay naku Smart, ang smart nyo haha 😀 Thank you so much for bringing these guys together. You made this 90's girl weep with joy 😀