Everyday, Dan and I travel from QC, then to Makati (where I work) and then Dan heads off to Bonifacio Global City where his new job is. The travel time takes us at least 1.5 hours.  How about you how long does it take you to and from work? I have friends who work in Ortigas and sobrang inggit ako sa commute nila. Pero walang tatalo sa work from home friends ko but that's another story haha. I am an employee and I have chosen Makati as workplace and so I have to sit through seemingly endless traffic jams with my very masipag husband.
The commute to and from the house to work is exhausting. Sitting in traffic jams sucks so much of our time!! I always think that for the one-way commute, nakarating na ako by plane to my lola in Dumaguete and the round-trip aba e nakaabot na ako ng Singapore 😛
What keeps me sane (aside from my ever sipag husband who drives tirelessly everyday!)  are three apps. One helps me and Dan navigate the traffic, one helps me get home safely and the other one makes the waiting game in traffic jams much more fun and entertaining!!
WAZE
Waze is a community based navigation and traffic app. It gets its information and updates from other people using the app so you get real time information on an area's traffic situation.  We've set our waze app to always look for the fastest route which means going through unknown side roads to save time. Waze has taken us to reaaaallly small side streets which Dan and I weren't too sure if cars are allowed. We have passed areas where the entire barangay is on the street! Parang fiesta and we have to drive carefully kasi baka mabangga namin yung mga nagkakaraoke sa daan. I wish I took pics pero some areas in Manila are like free for all for some. Nasa daan ang sala set with matching videoke machine and pool table. Saan ka pa?! Haha!
One thing that's a constant when we use Waze though is Dan's "dialogue" with the app. He always ALWAYS argues with the app as in
"bakit tayo dadaan dyan e traffic yan e!"
or
"ang layo naman ng ikot na yan! susundan ko ba si waze" to which I always reply, "hindi! hindi mo sya kailangan sundin!"
PERO everytime we don't follow Waze…laging traffic! BOOM!
So thank you Waze for taking us on new roads and for keeping my husband company haha (really Dan huwag mo ng awayin si Waze!) Oh and always check out the voices you can choose for the app, it's always updated! My navigator is now voiced by Arnold Schwarzenegger heehee!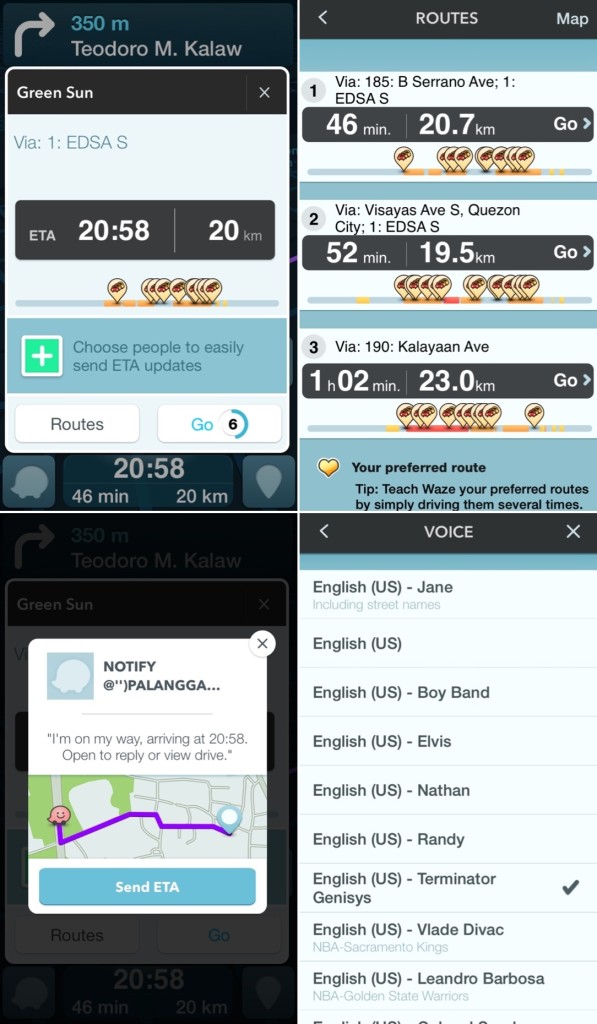 UBER
Dan's new job requires him to attend Skype video meetings. Unfortunately, the calls start late. I can't really afford to go home at 10 or 11 since I would want to be at home to help with David's assignments.  Kuya is in grade 1 and everyday they have worksheets to practice on and workbooks to finish. So I pull out my phone, open UBER and I book a car to take me home.  UBER takes me home safely in really nice well-maintained cars with very courteous drivers. Also, I love that I don't have to pay cash for the ride home AND the drivers don't expect to be tipped. Everything's charged to my paypal account so I don't need to worry about having the exact amount all the time. UBER is expensive (one way from Makati to our house is Php375)  but I know that I am really paying my money's worth for convenience and more importantly safety.  And to those who oppose such services can I just say that this is the free market working at its finest? The commuting public now has a choice. Di lang taxi ang pwede mamili, kami rin!! (yes may hugot talaga!)
And yes even with the surge, I still pay for it. I really appreciated this last week when there was a sudden downpour in Makati and I had to go to Dan's office after work. I tried my luck with UBER and within seconds I got a car right away.  With the awful traffic and the pouring rain I was just so relieved that I was safe and dry with Manong Ferdinand. I sent Dan my ETA too so he knows I was on the way. UBER also has a lot of options for the commuter to air their grievance with the driver or service too and from my friend's experiences, UBER has always been responsive.
So UBER, uber thanks for taking me around Makati, the Fort and all the way to QC!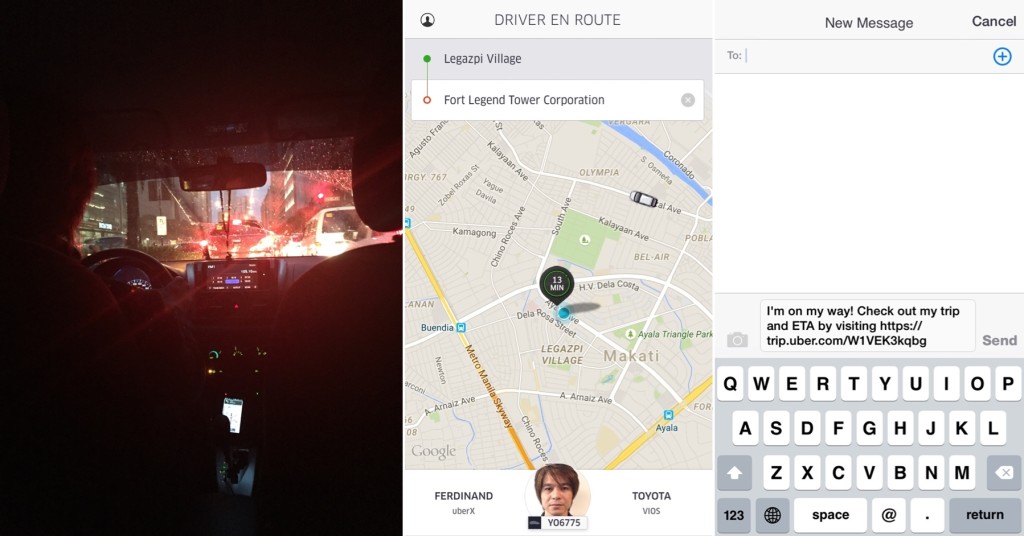 iflix
Last but definitely not the least! iflix is my most favorite app to use now. I am so happy with this app because it keeps me company during all the waiting I do for Dan, the ride home with our UBER driver and any free time I have in between (nakakalimutan ko ng mag blog as in!!) If you haven't heard of iflix yet, it's basically a streaming service which allows to catch up on your favorite shows, series, movies, and cartoons anytime, anywhere.  It's a paid subscription service where you can hook up to 5 devices for only Php 129 pesos a month but Smart Subscribers need only pay Php 99 a month!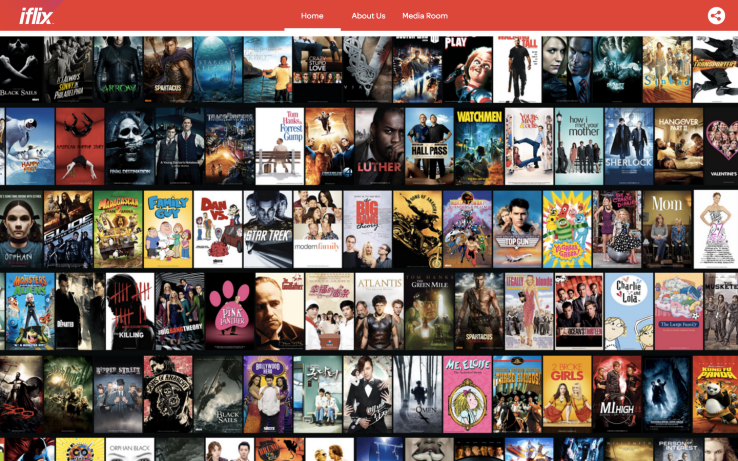 Hello ang sulit nya guys. I streamed the first season of The Americans and now I'm on the 2nd Season of Scandal. I watch Conan and the Chapelle Show in between so I can get a breather from all the drama between Liv and Fitz (charot!!!)  The service has Korean dramas, reality shows, ALL THE SEASONS OF FRIENDS, Comedy Central shows, kiddie movies and a whole lot more. It's a godsend for me and it makes the traffic much more bearable! I am addicted to Scandal now so maski hindi traffic I always sneak in an episode during my lunch hour and when the kids are already asleep at night. As iflix said when it was launched yesterday, "entertainment everywhere"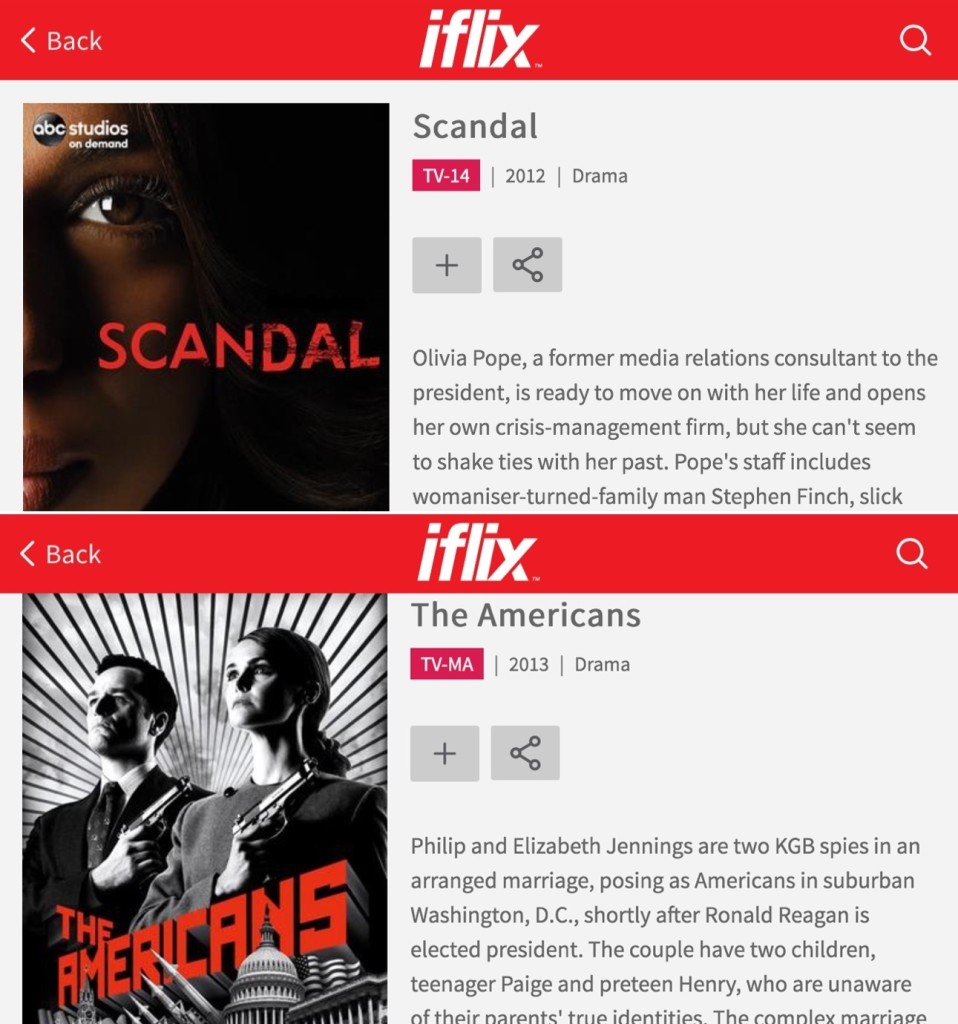 If you want to subscribe to iflix and start the fine art of binge watching (aha!) go here. Free trials are available!!
And that is my round up of the apps I use to keep me from going crazy while commuting and when I'm stuck in traffic haha 😀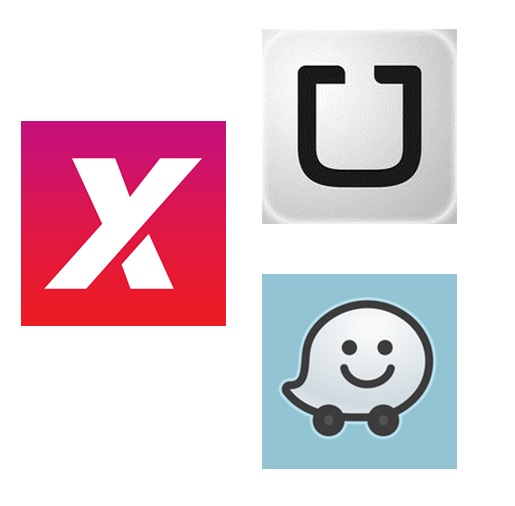 These apps truly make living in the Metro easier and more fun.  I know there are hundreds of apps available out there but Smart Communications' #smartlife campaign features a list of apps that makes our lives a bit easier, a bit more convenient and a whole lotta fun!  Check out the ongoing campaign here
Disclosure: Smart Communications is a sponsor of this blog. However Smart does not dictate the content of my posts.