This should have been my first day of detox but I decided to defer it to tomorrow. I woke up with the left side of my head throbbing slightly. I'm worried that it may be connected to the ruptured veins in my left eye.
That pinkish blur was a bright red spot yesterday.
The thing is I didn't feel anything yesterday and it was a friend who noticed the spot. We were both in line to buy meat loaf for lunch when he asked why I had a bright red spot in my eye. Of course I panicked (default emotion ko ata ang panic). Then he took a pic of my eye. I gasped so loudly when I saw my eye that even the taco lady at our favorite lunch place told me not to worry. I'm not sure how that spot got there but I'm kinda  sure that it's connected to stress. Or I may have done so many eyerolls rin lately na baka lang may pumutok ng ugat…but anyway…
I decided to sleep early last night and I also slept on the way to the office today. I also gave myself a break and had an easy work day today. But then again the throbbing left temple is just hella annoying. Good thing that I have this potent stick beside my keyboard: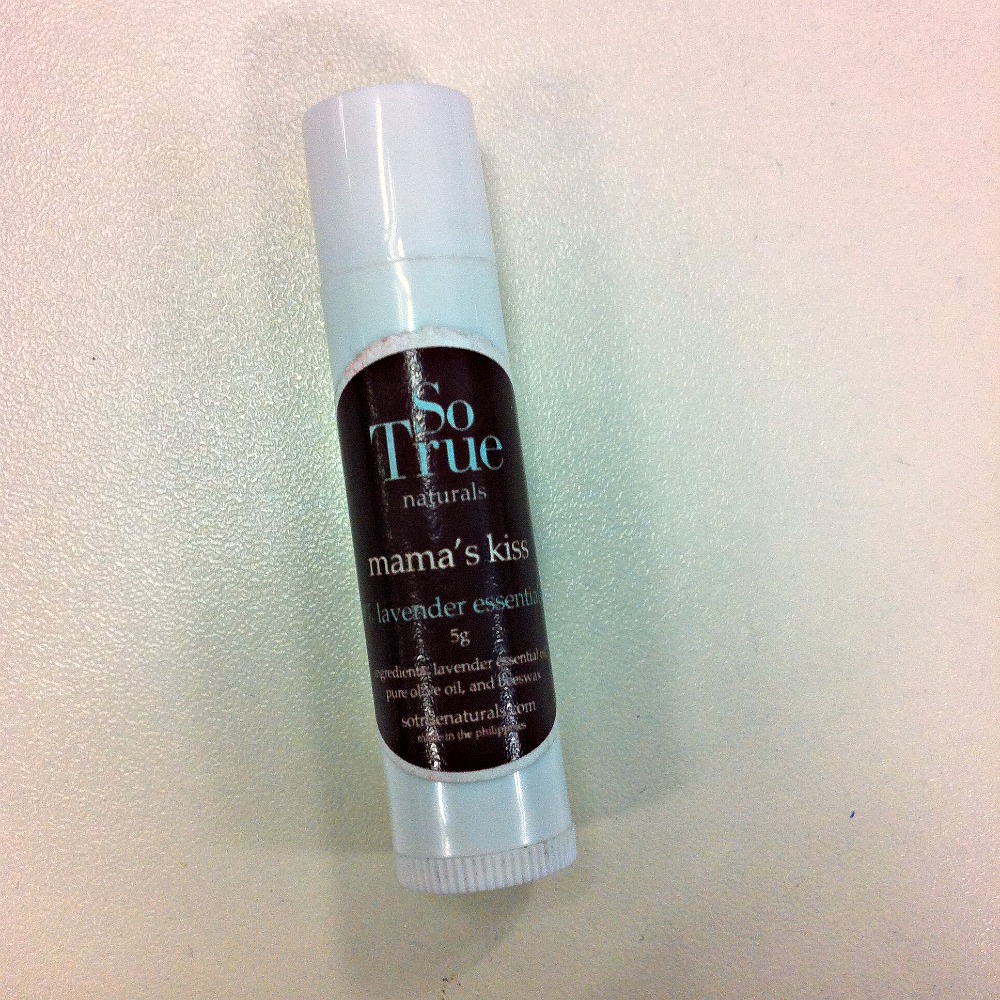 It's a lavender stick that my friend Jen gave me. This is So True's Mama's Kiss Soothing Stick and it certainly lives up to its name. The lavender scent is calming and not overpowering. It is definitely soothing and I have been rubbing this stick on my temples for comfort.  Most importantly I can rub it on my temples all day and not smell like a lola (no offense to the lolas heehee) but you know the smell right?
Best part about this is that it's all natural so there are no irritants in this product. Sometimes when I need to relax, I just unscrew the cap to smell the lavender.
It's just 180 and it's easily available online at http://ph.sotruenaturals.com/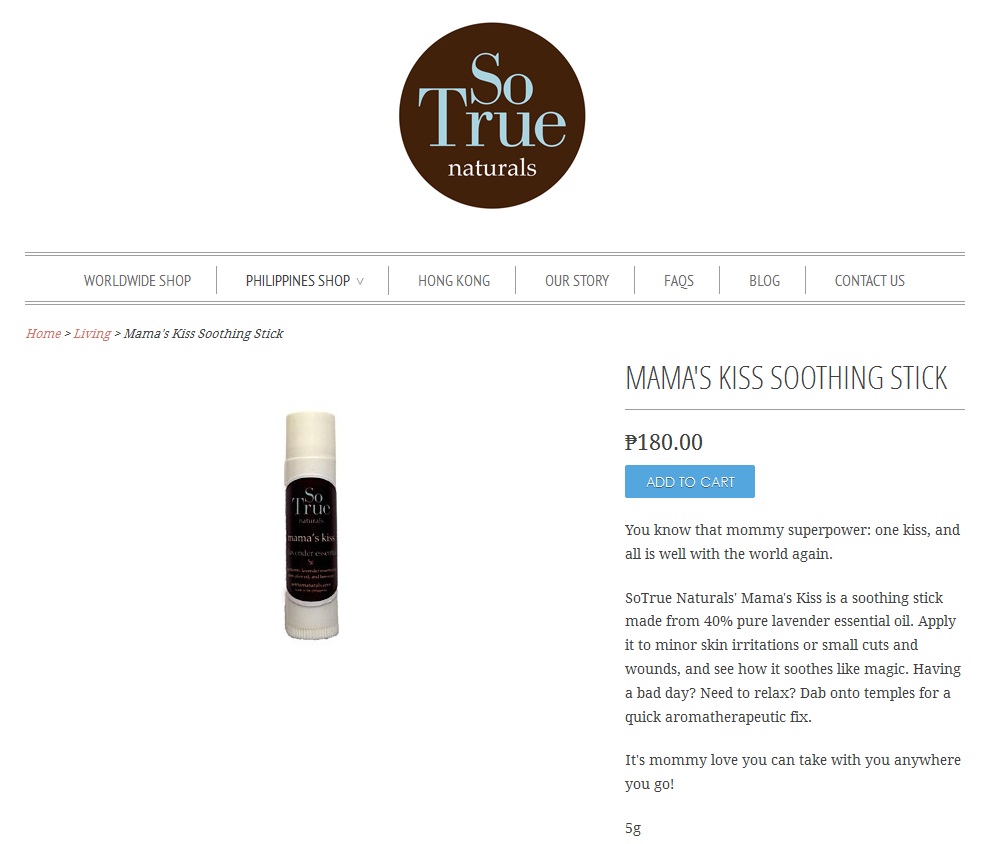 I keep mine near my keyboard on my workstation so that's it's within reach for those stressful moments with clients. Shoo stress don't bother me! I try not to self-medicate too often. I take 500mg of Dolfenal for my migraine and I don't want to become dependent so I turn to products like these to help relieve tension headaches. It works, it smells good and actually I smell good too hehe 😀
Things to Remember:
Website: http://ph.sotruenaturals.com/
Facebook: http://www.facebook.com/sotruecastilesoap
Twitter: http://twitter.com/soaperstarmama
(Disclaimer: I did not receive any compensation for this review)