Sun Life, the number one life insurance company and Mommy Mundo Inc has teamed up and launched an amazing product that allows Mommy Mundo members access to Sun Life's personal accident insurance against loss from accidental bodily injury worth Php50,000 for only Php50!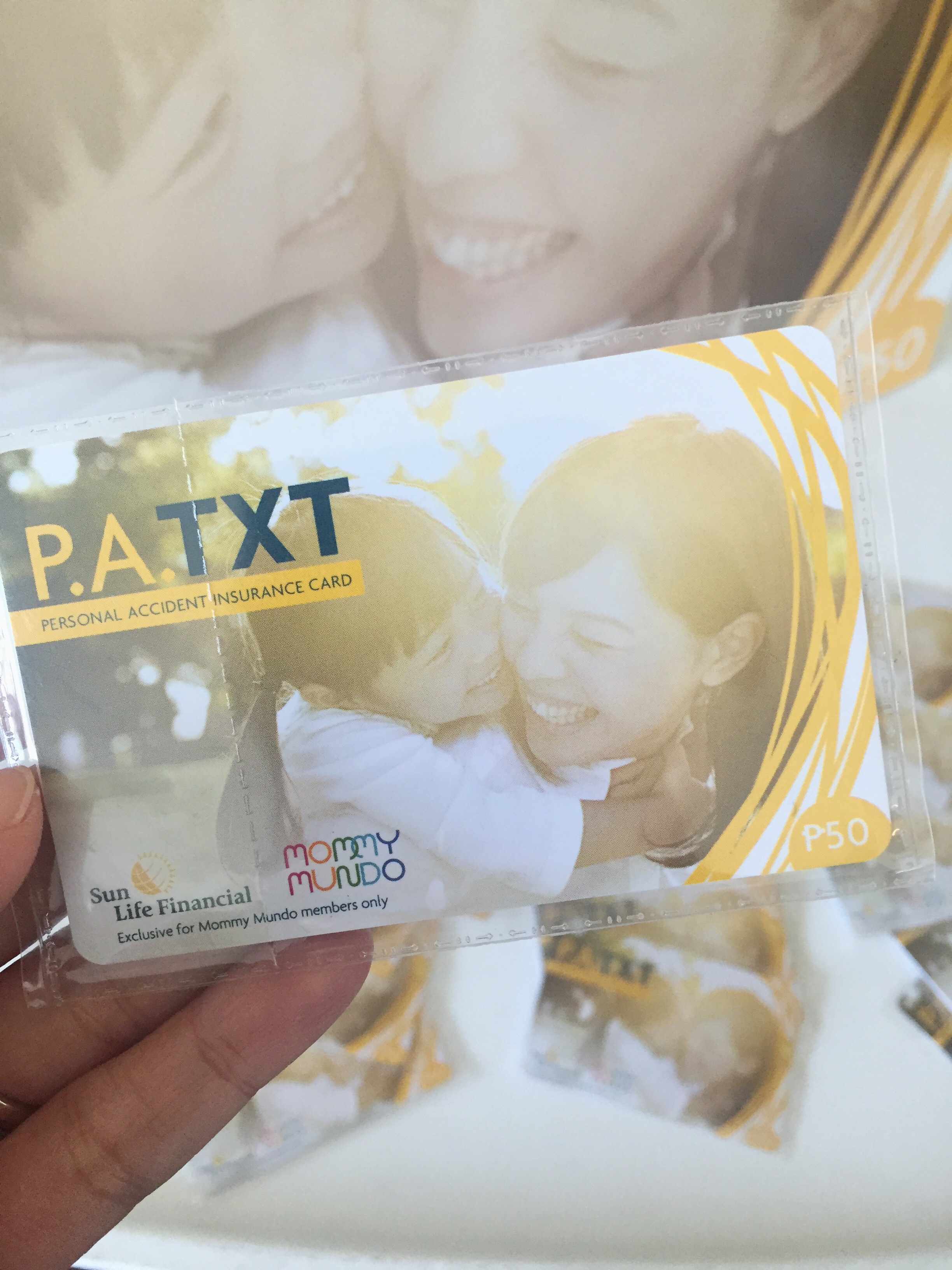 I recently attended the launch of PA TXT and I really couldn't believe that a Sun Life insurance policy is now available for only Php50! As a long time Mommy Mundo member I already enjoy so many benefits from this amazing community of moms and Janice Villanueva, the tireless founder of Mommy Mundo consistently come up with a lot of innovations for the Mommy Mundo members.
The  PA TXT policy just one of these innovations. Imagine, an insurance policy that is easily activated via cellphone for Php 50! Mommy Mundo members can also opt to enroll up to two cards for a total coverage of Php100,000! There are no forms to fill out and no waiting period for your policy to kick in!
To get your PA TXT card just sign up for a Mommy Mundo passport where you can instantly avail of a Journey Box which already includes the PA TXT card!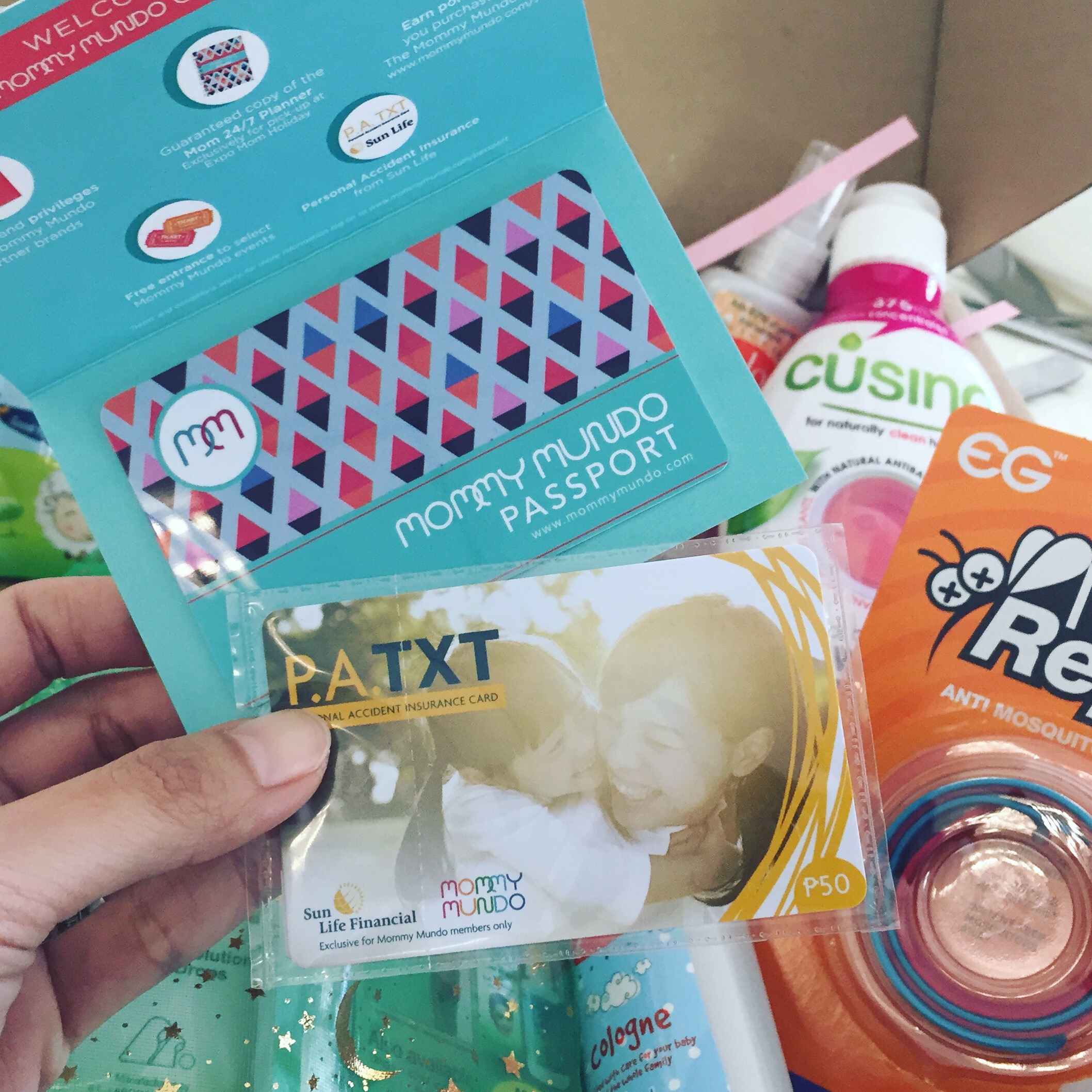 If you have any questions on the PA TXT policy, the Journey Box and the Mommy Mundo passport just go to www.mommymundo.com. Sign up here to get your passport, journey box and your PA Text Card! http://mommymundo.com/join/